So I guess I'll start with what I drove before I got the Xtreme.
My first truck was a 2001 Chevrolet S-10 with a 2.2l manual transmission, manual windows and locks, just a basic truck. I loved that thing. I put some 20s on it, shaved the tailgate and frenched the tag, rollpan, lowered it 3", HIDs, tint, LED tails, and a bunch of other stuff.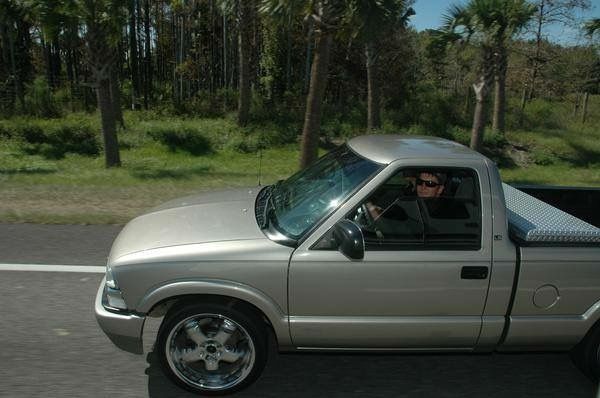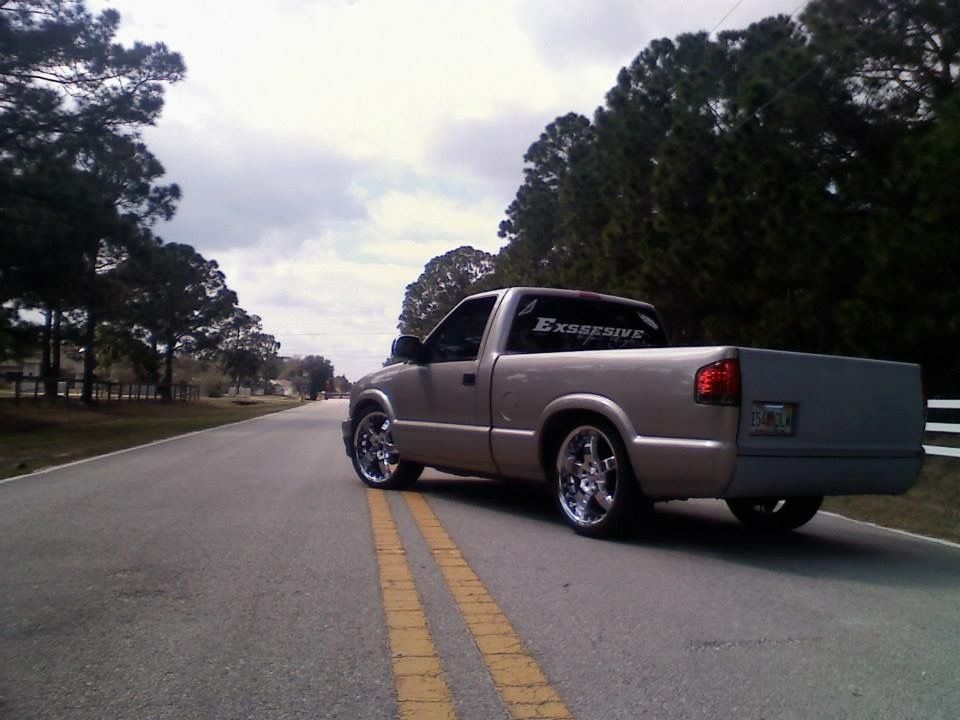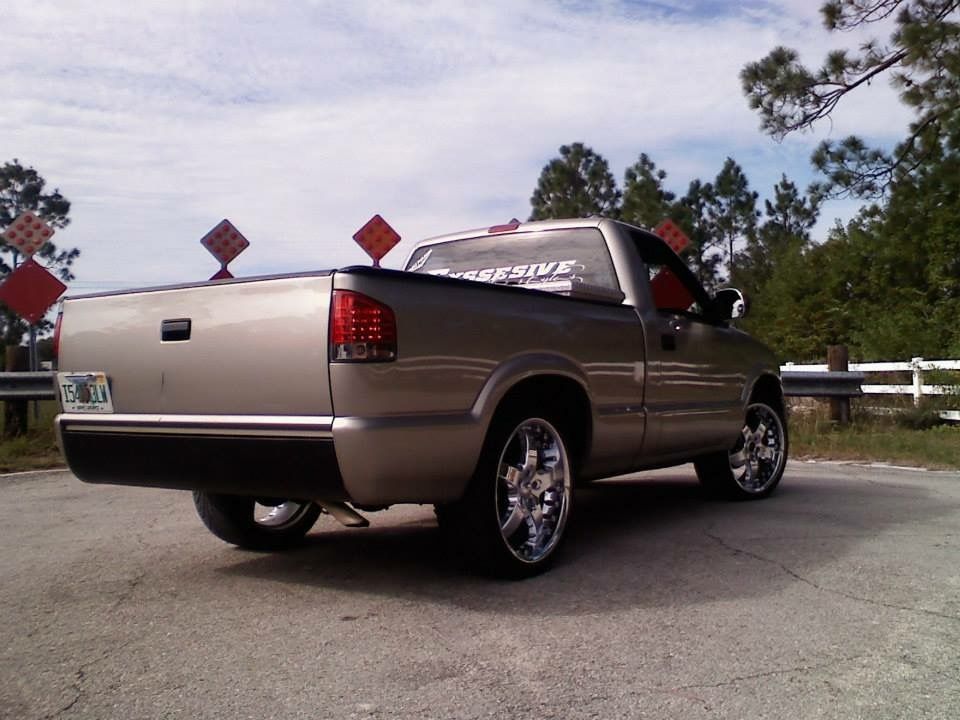 I had it for about 3 years then wanted something newer with more doors, Ended up selling it for $3,750.
I liked the mid size trucks and saw a few 355s online that caught my eye so I started looking. I almost bought a black crew cab ZQ8 in Miami but later found out that it was a water damage rebuild from one of the big hurricanes so that one was out. But this one truck from Jacksonville kept showing up. 2005 Chevy Colorado Xtreme, it was black, all stock but with a bed cover and no tint. I skipped school with my dad one day and we took the 3 hour drive to Jacksonville to check it out. The truck was being sold by a Mazda dealership. An older guy bought it for his son in high school, the son later went into the military and left the truck behind, the old man ended up trading it in for a new Mazda Miata. They were asking $16k, but my budget was $10k. The truck needed brakes and tires soon so we were able to wiggle them down to $11k out the door.
Pics of the day I brought it home. (2/8/2011)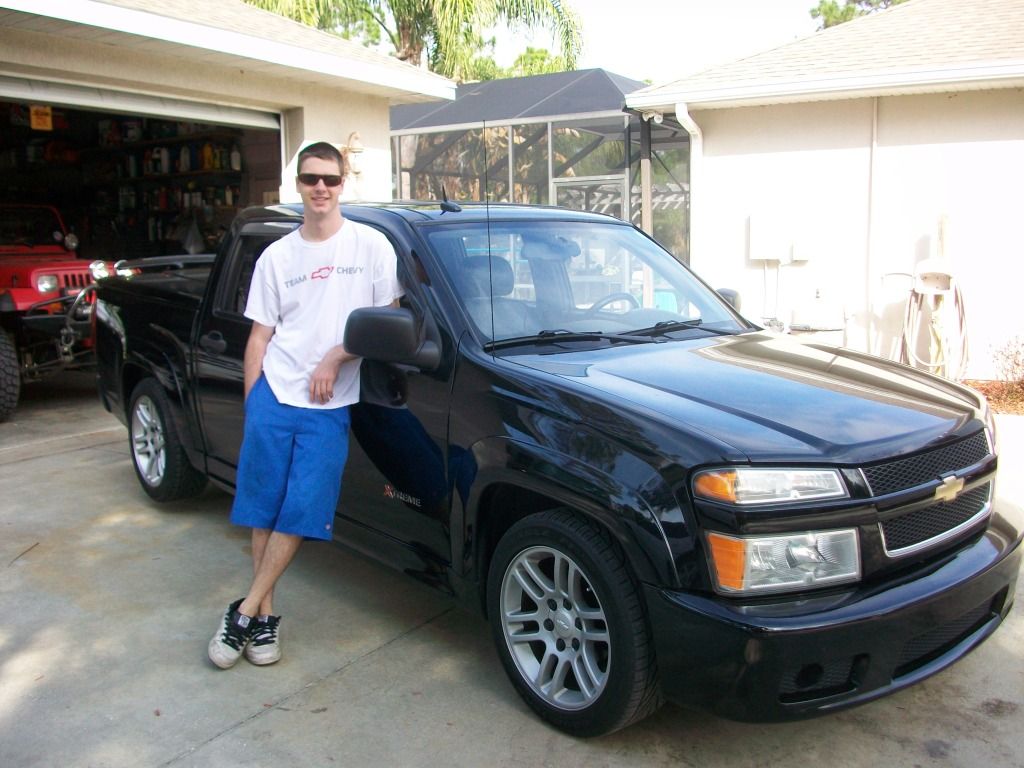 Since the HID kit from the S-10 was the same as the Xtreme, I threw in the HID kit about 20 minutes after I got back to the house. I also threw in some white LEDs in the turn signal running lights that I had left over.
Then a few days later it was Valentine's Day so I took the girlfriend (now Wife) down to a nice restaurant by the river and we watched the sunset from the bed of the truck.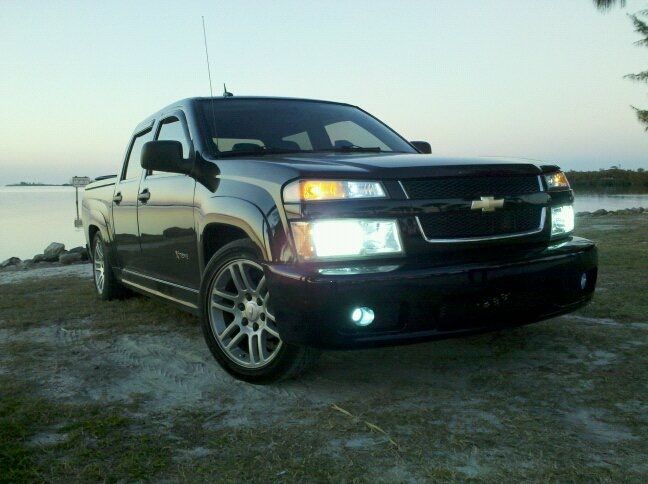 Then a few months later I bought some black 20x8.5" Helo 866 wheels for my 20th birthday.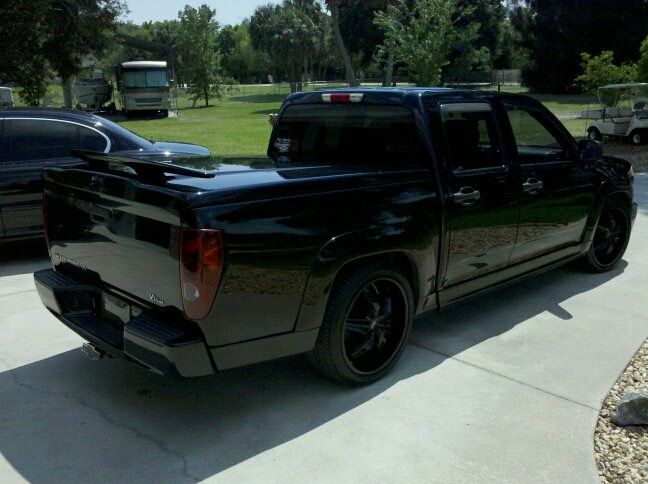 Then I bought some black z85 headlights and DRLs, and 5% tint, and blacked out the Chevy grille emblem.
Then I got some switchback LEDs
Then I got my taillights and 3rd brake light smoked.
Then I shaved my tailgate.
I ripped out the lame little projector fog lights and put in full size ones behind the billet inserts. I also got my reflectors smoked (on the outside of the headlight)
Then I installed 2" Balljoints and 2" blocks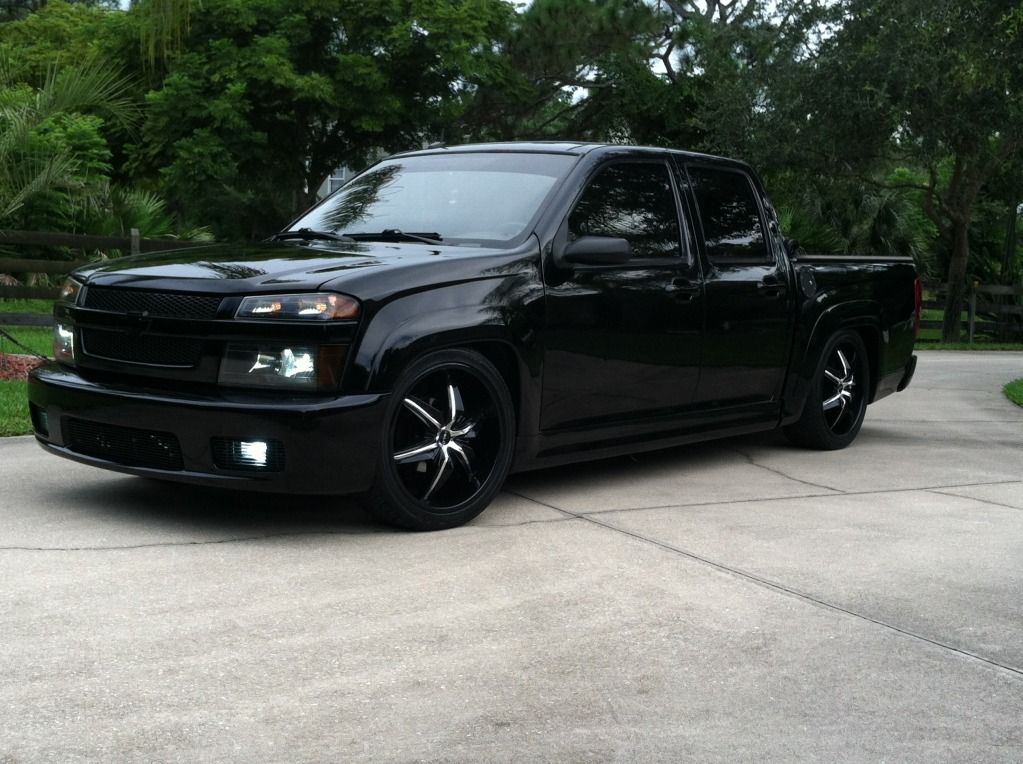 Scored a cheap blue neon kit off craigslist.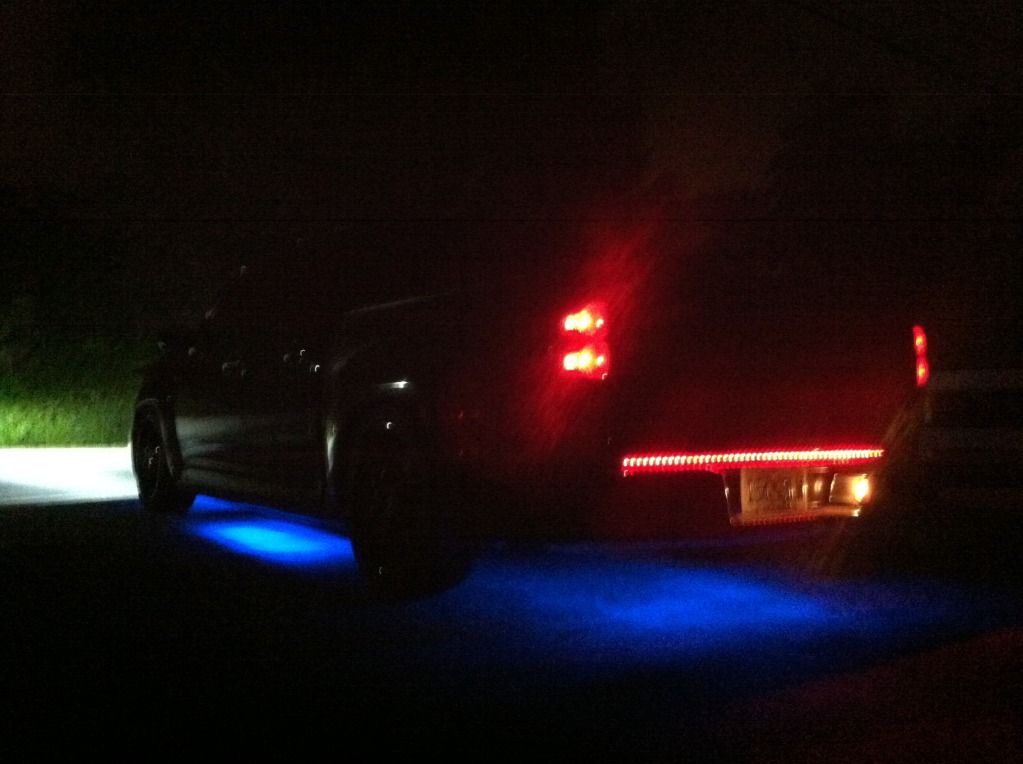 Scored a brand new cowl hood off craigslist for 160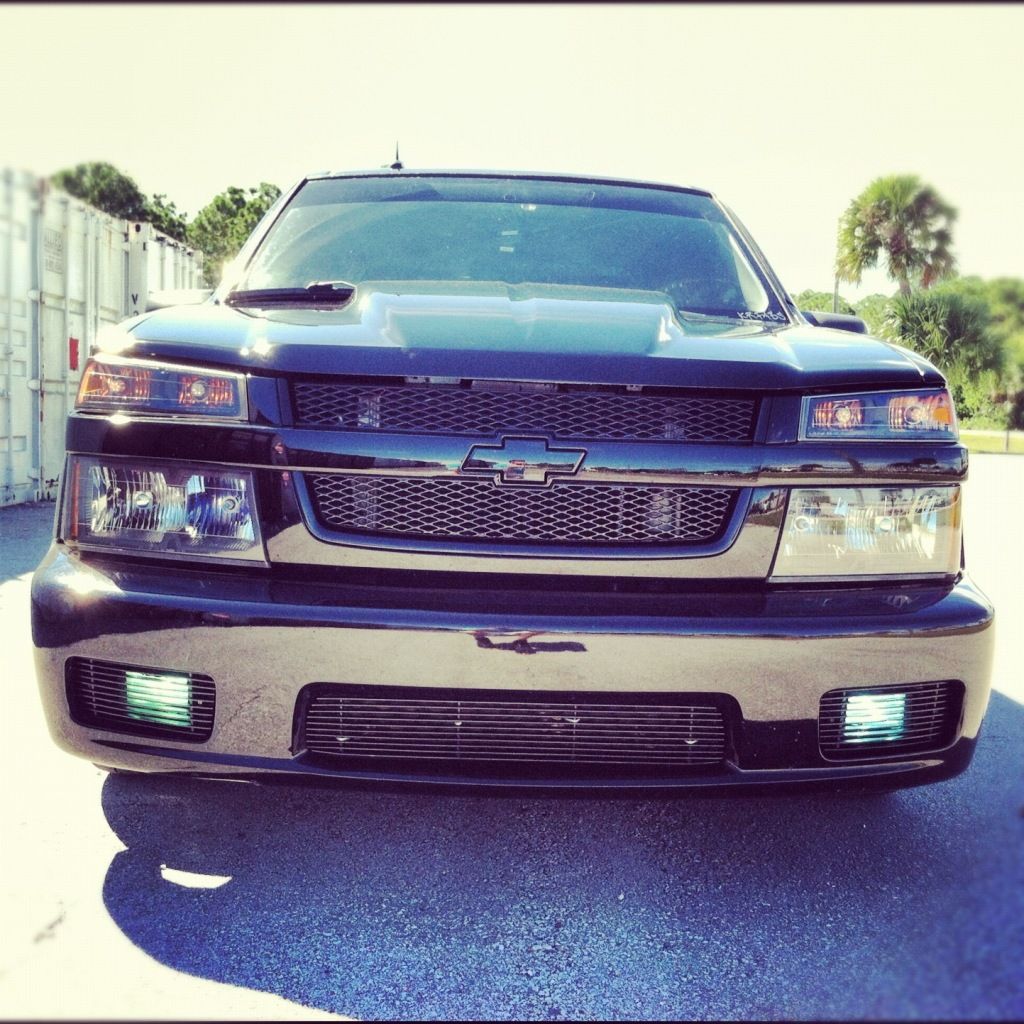 I took it down by the bridge to the beach to get some nice photos of it.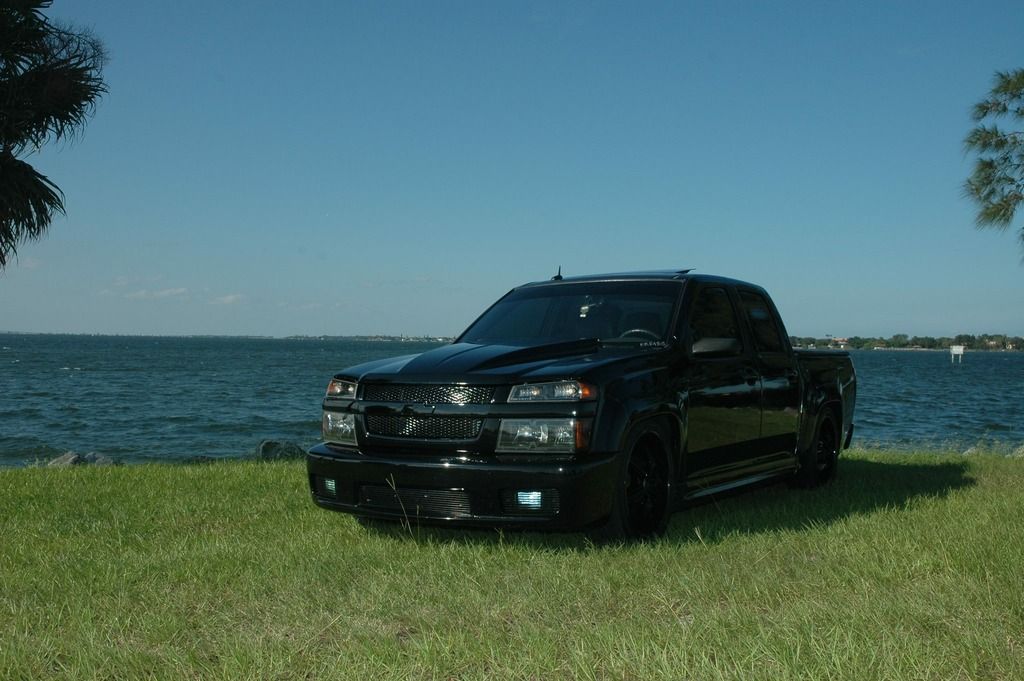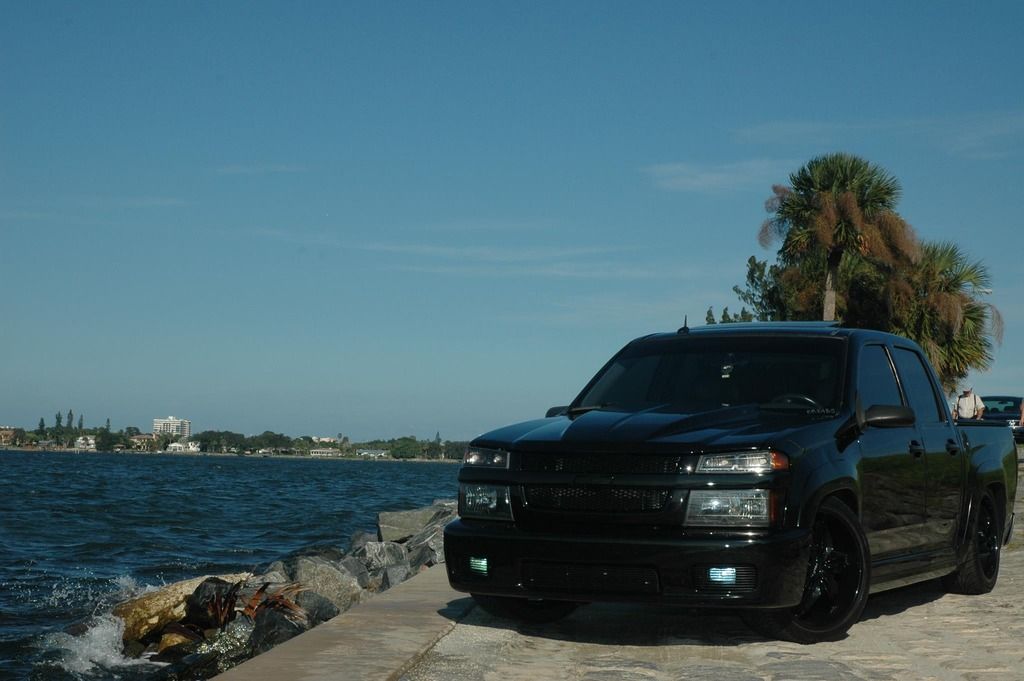 Then recently, I purchased a set of the LED taillights.
After lowering it I quickly found out how huge the transmission crossmember was, so I ordered a KR Fabs one, powder coated it and threw it under there.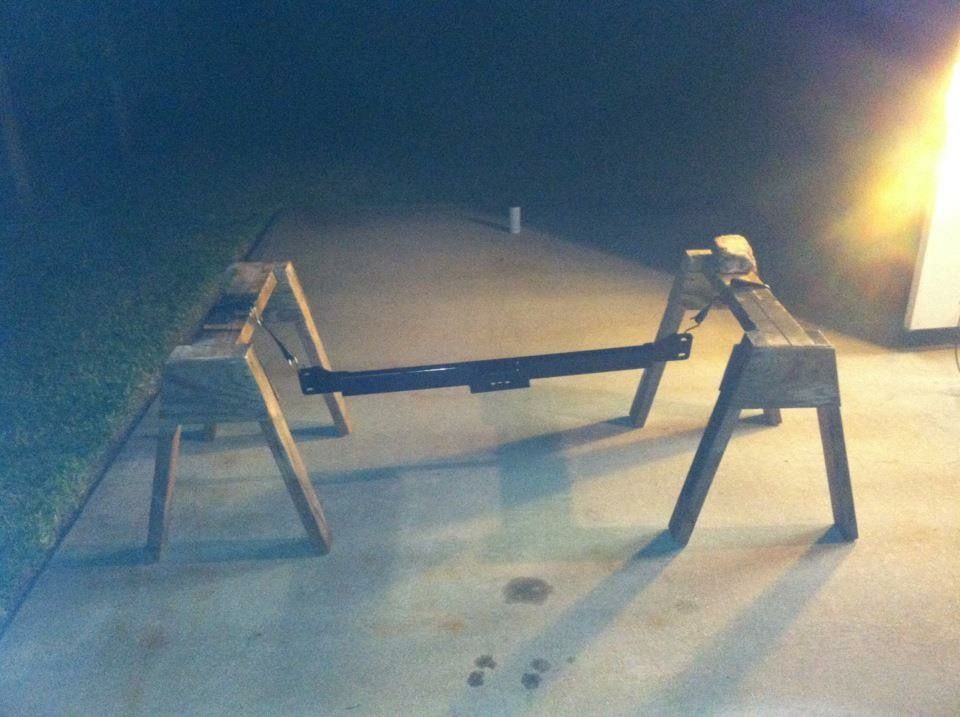 Right now Im waiting for my SS bumper to get back from paint. I was lucky to trade NLC my stock Xtreme bumper for his SS bumper. Miss match pics lol
I got it pretty flush, still needs a little tweaking.