Discussion Starter
•
#1
•
Wheels are American Racing Longboards, model AR-599. They are a 2 piece forged billet wheel and are long discontinued, date of manufacture from the sticker on the wheel is 1/19/01. They're 3 years older than the truck. :lol:
Size is 18x10" +38.
Verdict? They fit and they don't look like they stick out past the flares at all. No rubbing swaybar at full lock, miles of clearance around lower control arm, it's tight around the upper control arm with suspension at full droop. I had 1"+ between the wheel itself and the swaybar, will probably be .5-1" when the hub bores are machined and the wheel is flat against the hub.
I'm searching for a good machine shop that can open up the hub bores, once that's done I'll re-test fit them with the truck on stands and at ride height so I can measure to see what diameter/width tire will work best. Preliminary guess is that I'll be running either a staggered 275/35/18 F, 295/35/18 R, or 285/35/18 all around. Depends on what I find for what price. I still think the tire will rub the stock swaybar, I've heard the Belltech gives a little more clearance but won't know until mine gets here. I can live with minor rubbing at full lock, not many vehicles with 2"+ wider rubber are going to get away without rubbing at least some.
Blah blah blah, on with the pics...
SEXY TIME!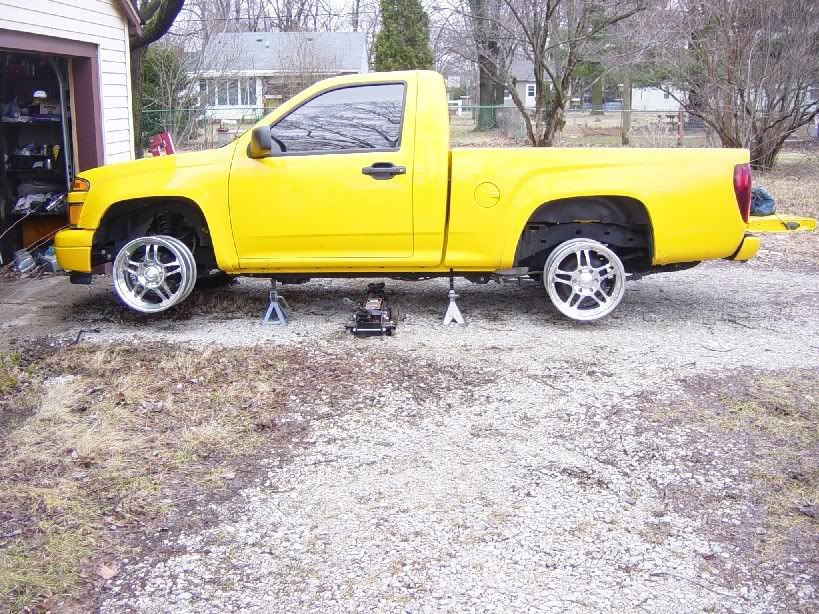 Yeah, they really are that wide.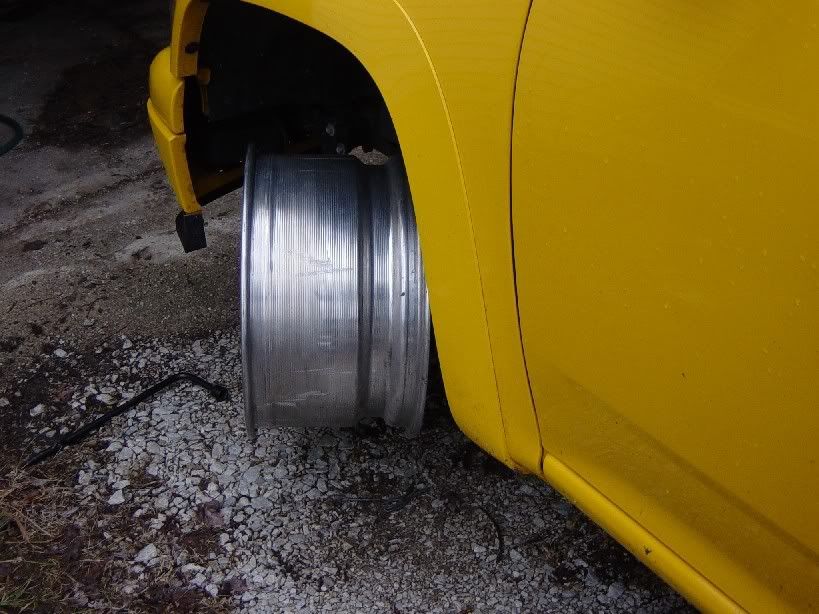 Rear. This really isn't a proper test fit for the rear since the axle is not level/parallel with the frame. The rear may end up needing a small 5-10mm spacer which isn't really a big deal.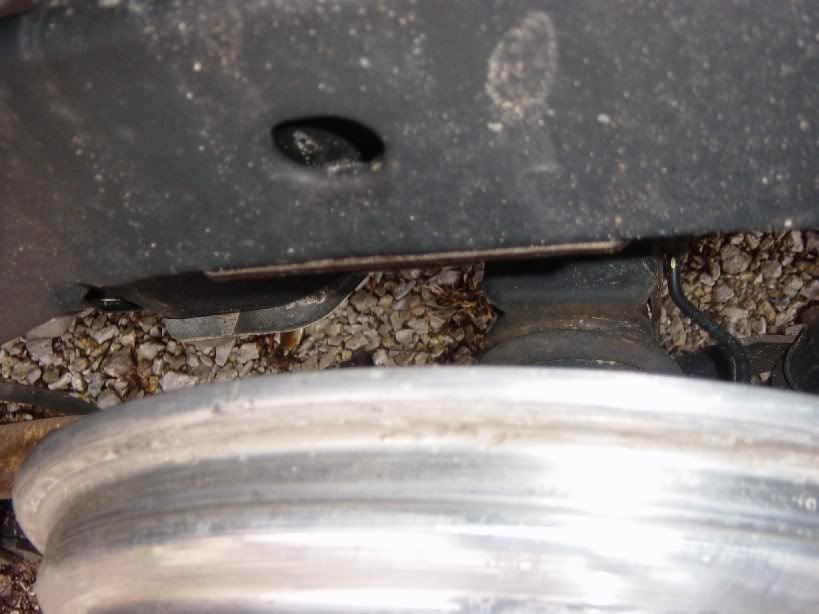 Front, w/wheel at full lock, suspension at full droop. After the hub bores are enlarged to the proper size I'll test fit again with the suspension at ride height. I should have my new sway bar in by then, so I'll know if it will give any more room, as you can see there is plenty of clearance for the wheel itself. It is close to the brake line on the upper control arm in this picture, but considering this is with suspension at full droop with wheel at full lock I don't think it will be a problem. I will make note of it and be sure to check it once the wheels are mounted properly.