·
Captain of the Enterprise
Hey guys! I wanted to finally share this project that I had started back in November of 14'. I am an engineering student at the University of Arizona and I have been involved with SAE mini Baja and the local off road group for about three years now. In the winter I had this crazy idea that I wanted to build a set of bumpers from the ground up to see if I could do it. My main goal was to first replace the rear bumper because when I got rear-ended it gave the bumper a slight bow to it. It wasn't really noticeable to my friends and family but I could see it and I am sure you guys could spot it to. Also I wanted to give myself more light when I am backing up and turn them into work lights when I am camping for setting up at night. And it must be easily removable for future under-bed upgrades.
I am very proficient with Solidworks so that was my program of choice to start the build. I started off with taking some general measurements and making a rough first model based on those measurement. So here is the first version V1. V1 was going to use the flush-mounted SR-Q's By Rigid Industries and 3/4" shackles to pull me out of tough situations. Every part is made using the Sheet Metal feature in Solidworks for easier fabrication. V1 had a lot of parts and a lot of room for error in assembly. I then went to the local OfficeMax and had a 3'x20' sheet of paper with all of the flat-pattern parts on it so that I could get an idea of how the initial design fit.
Quick Guide:
Rear Bumper Number 1:
Lower Down on this Page
Rear Bumper Number 2:
http://www.355nation.net/forum/weld...ders-front-rear-bumper-build-pic-heavy-3.html
Front Bumper Fab:
http://www.355nation.net/forum/weld...ear-bumper-build-pic-heavy-4.html#post4398642
Back to the story...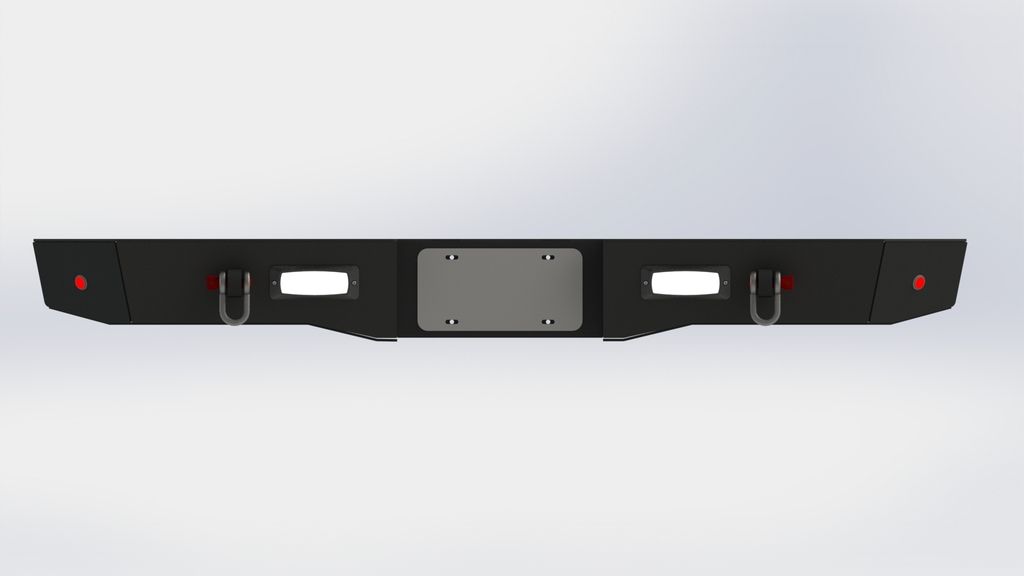 Once I had cut out all of the parts from the paper I taped them together and see how they fit on the back of the truck. Unfortunately I made it way to wide. It was about three inches too wide on both sides of the truck. Realizing that, I knew I needed to get some more detailed measurements for the truck. I started to look for a frame dimensions sheet for the truck and it was a lot harder than I thought to initially find. I finally found the spec pdf of our trucks on a random site, and proceeded to find out it was on the nation the whole time.... ugh...:th_1j2q1i:
So I shorten the width and switched out the lights to diffused duallys so that the light would be pointed straight back instead of at the ground at a slight angle creating hot spots of light. The result was V2. With V2 the same process of printing and cutting occurred, but I then cut the patterns on to 3/16" foam core sheets to make a rigid model with correct thicknesses.
With V3 the number of parts was reduced and revisions to dimensions were made.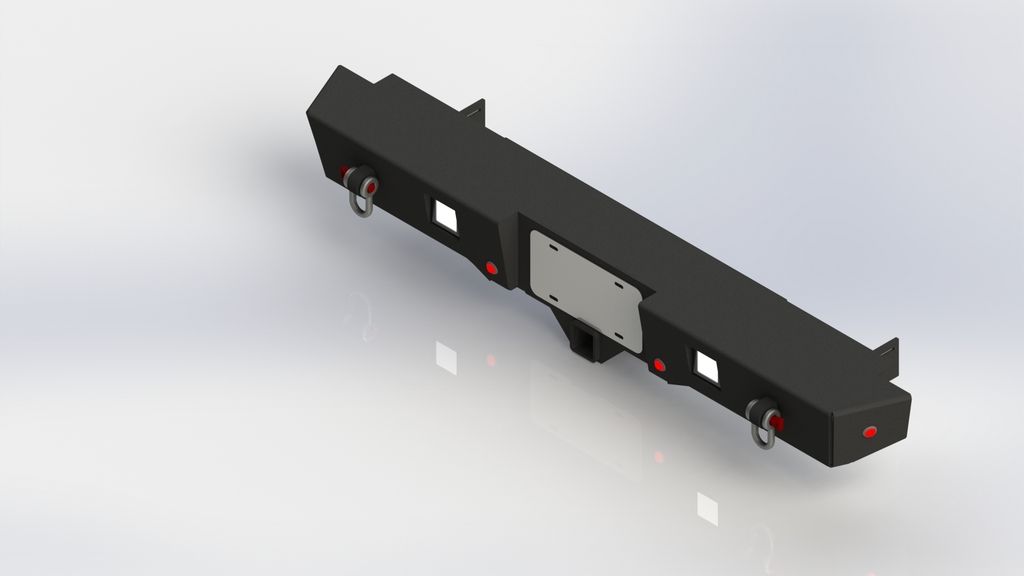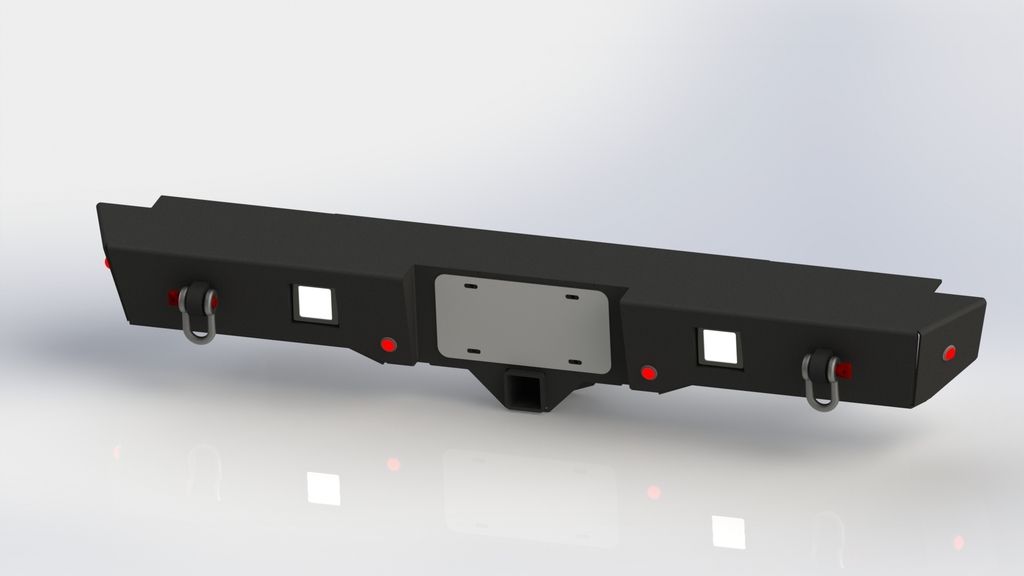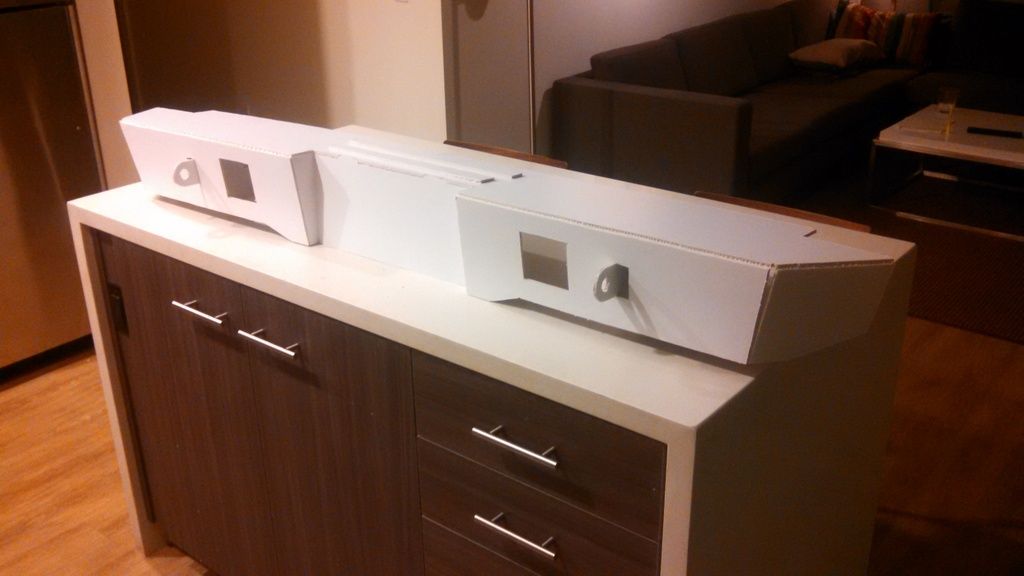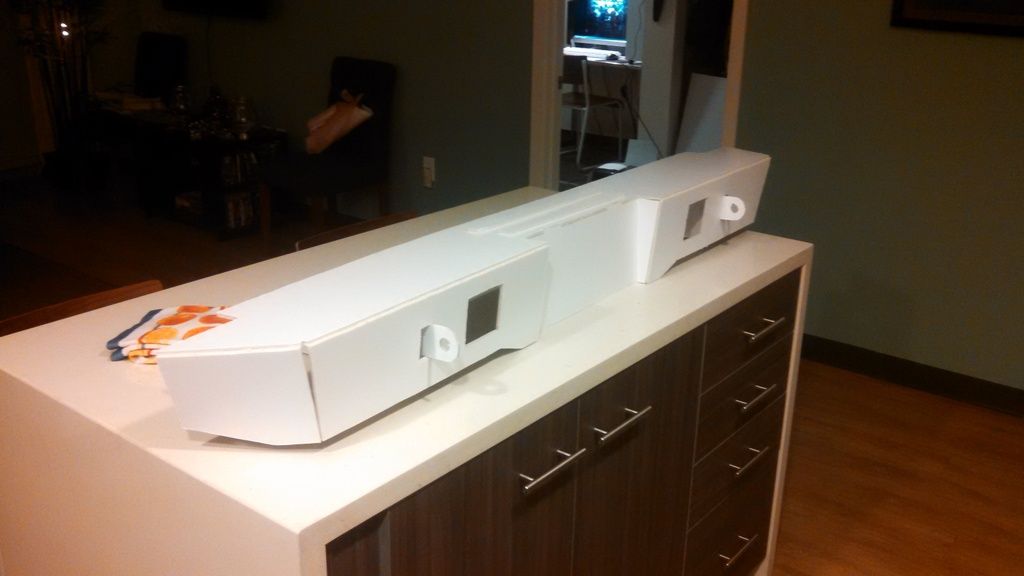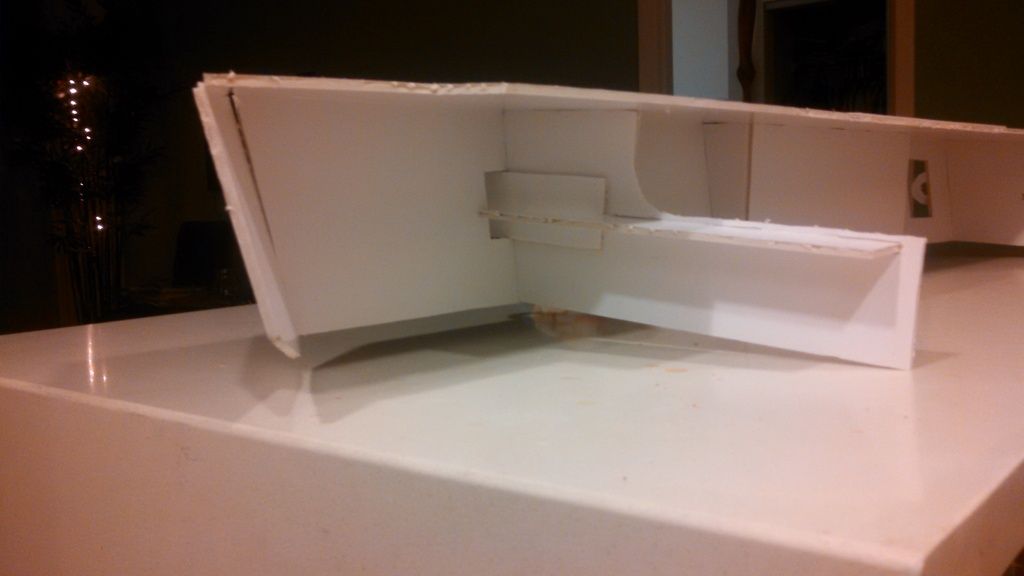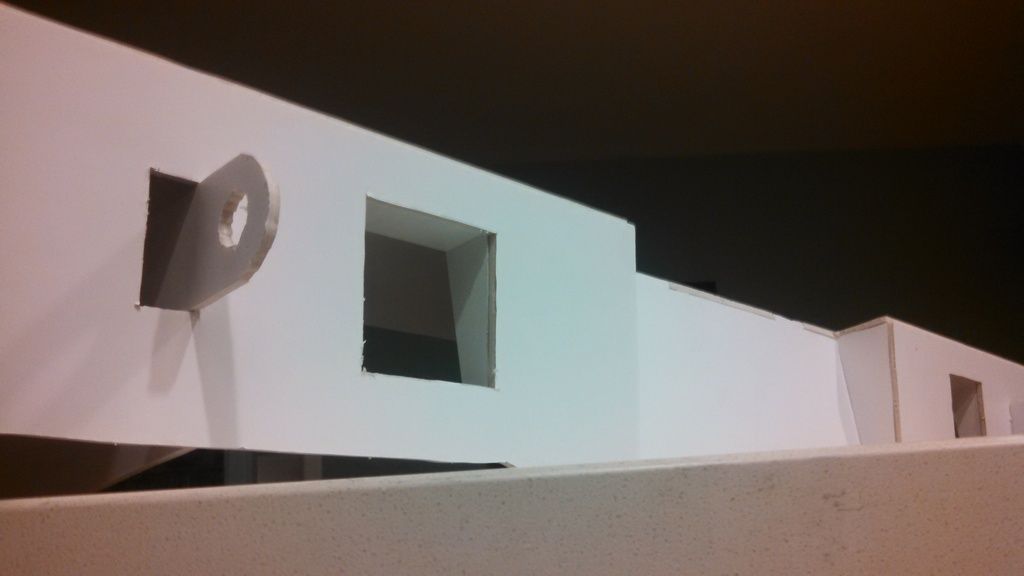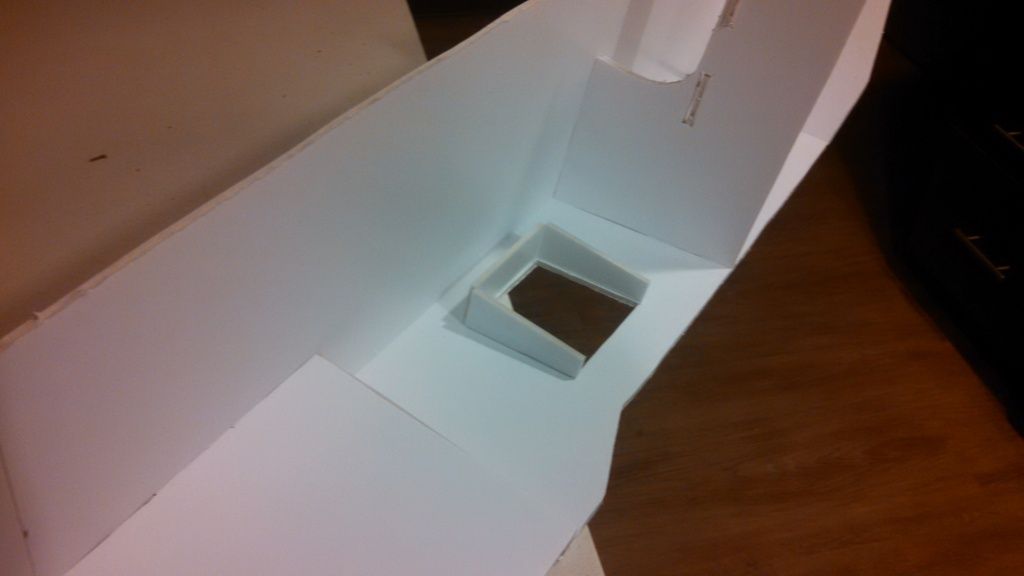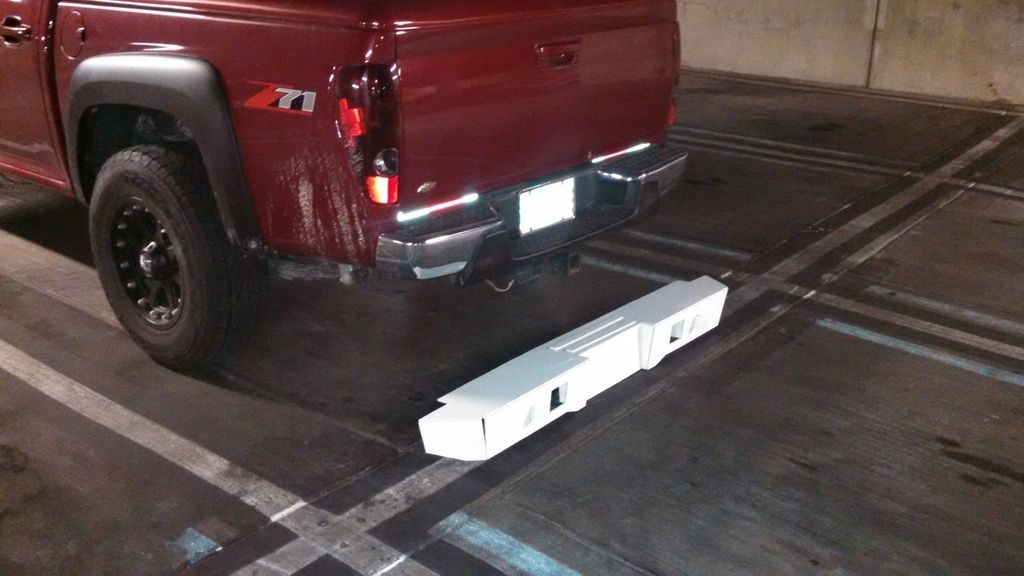 Now to round out the project design V4 became the final version. At this point I started talking to a local Laser-Cutter and CNC bending shop. I initially had a pretty good idea of what is producible and what isn't. I wanted this to be really simple to weld together and have minimal grinding to make the edges look good and reduce the work it takes to build. The way this was done was to have as few parts as possible and bend as many corners and edges as I could. V3 was really close but the shop did not have the capability to bend acute angles with the dies they had on hand. So the design changed to accommodate the tooling ability. Personally I think this was a good thing because the lines on the bumper ended up looking fuller and deeper over the look of V1,V2 and V3. The integrated hitch was revised and mounting locations were finalized.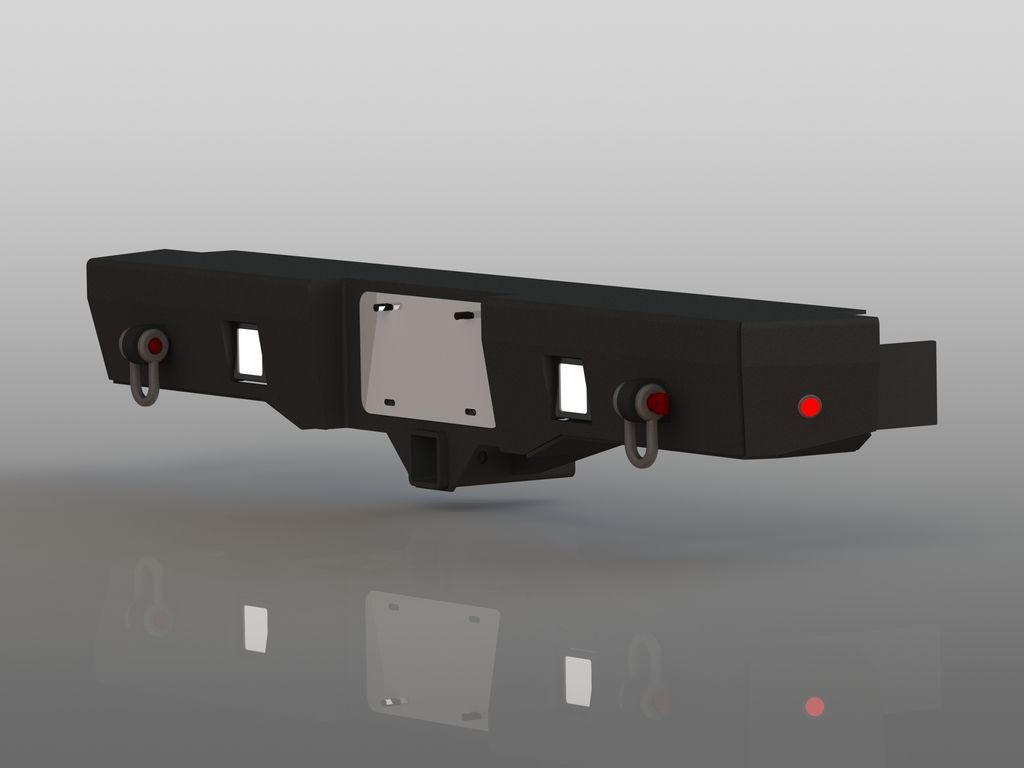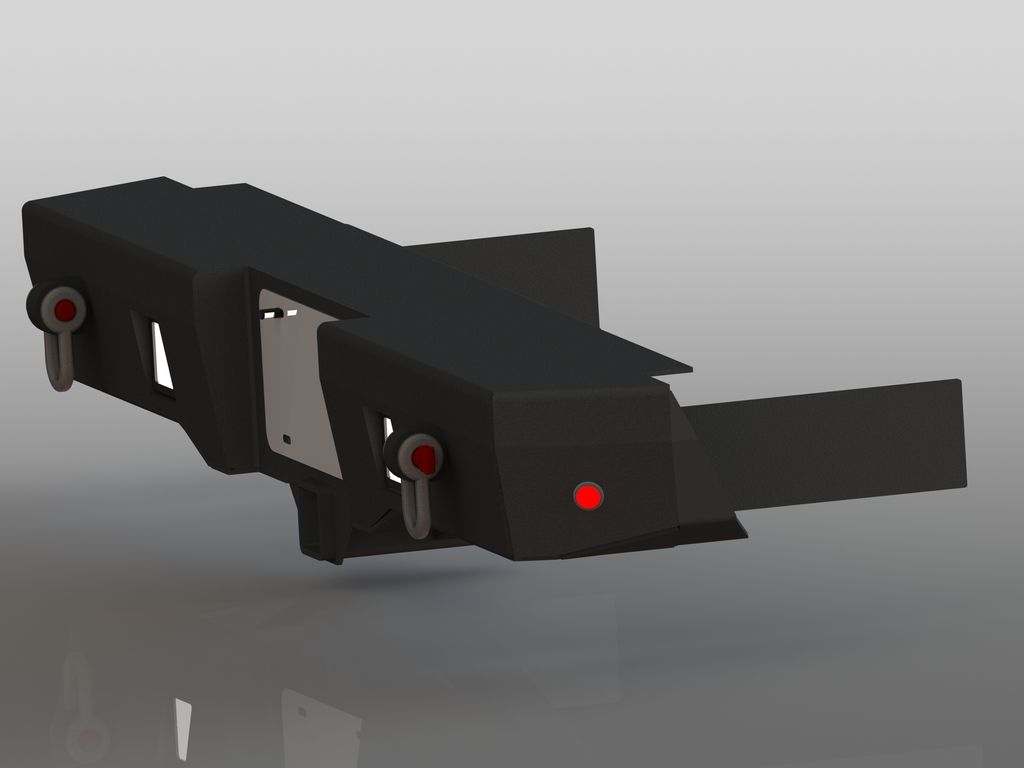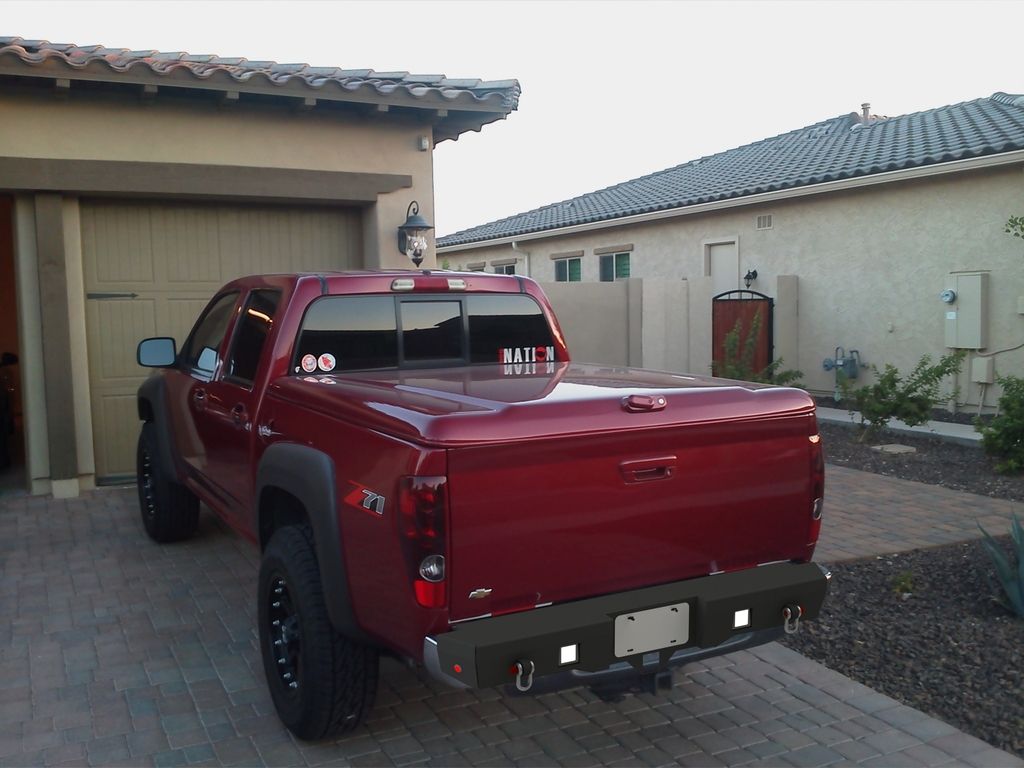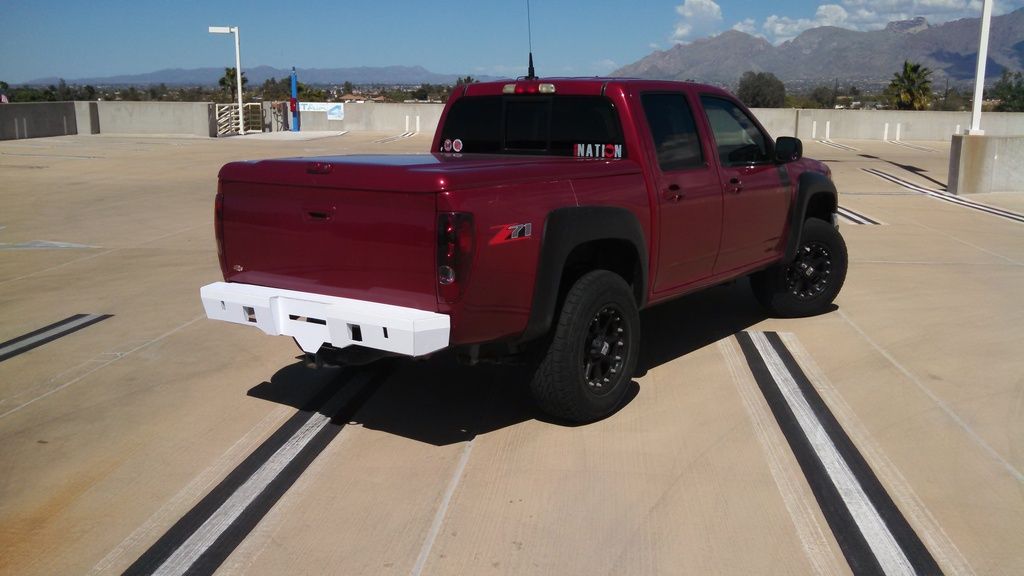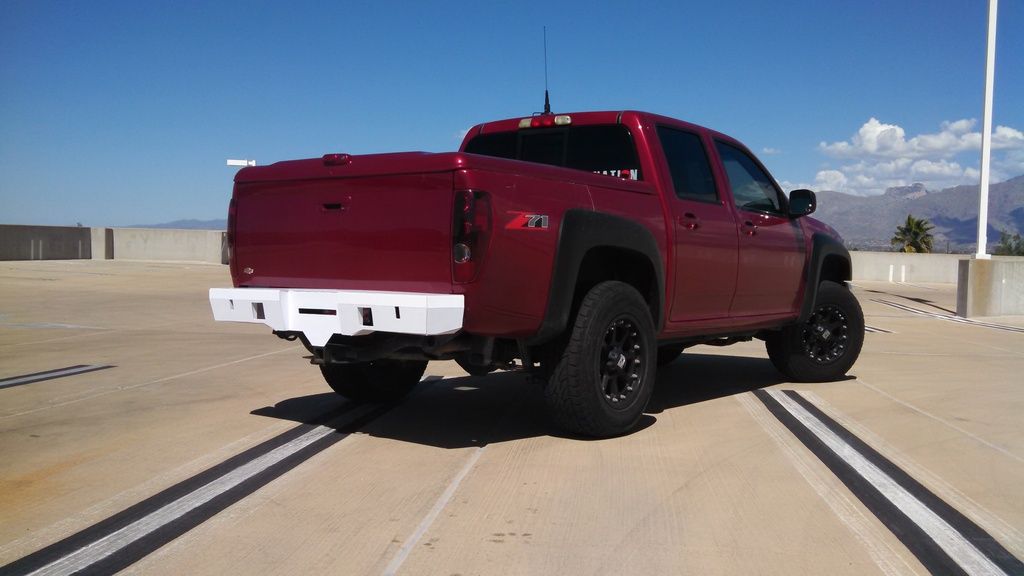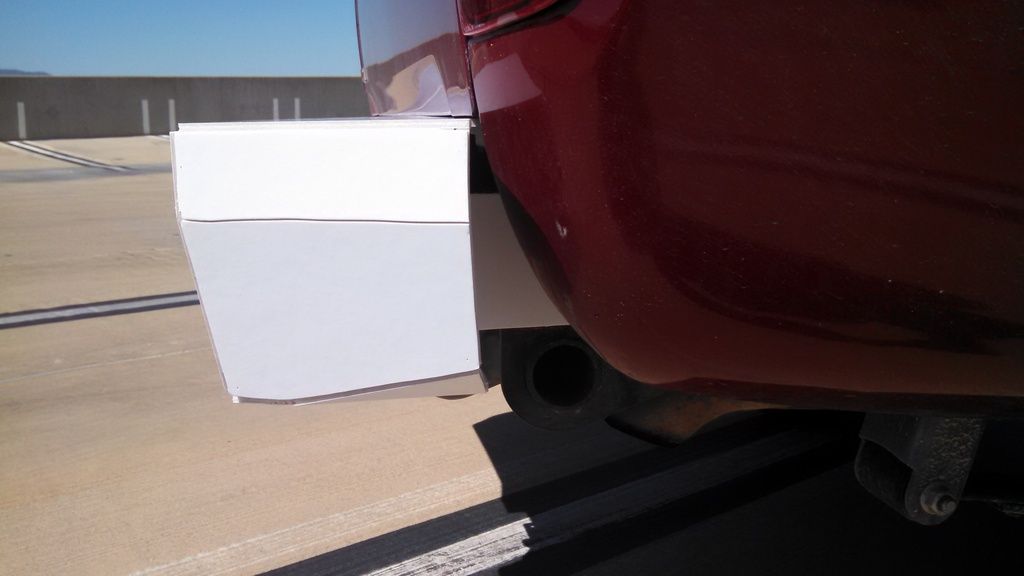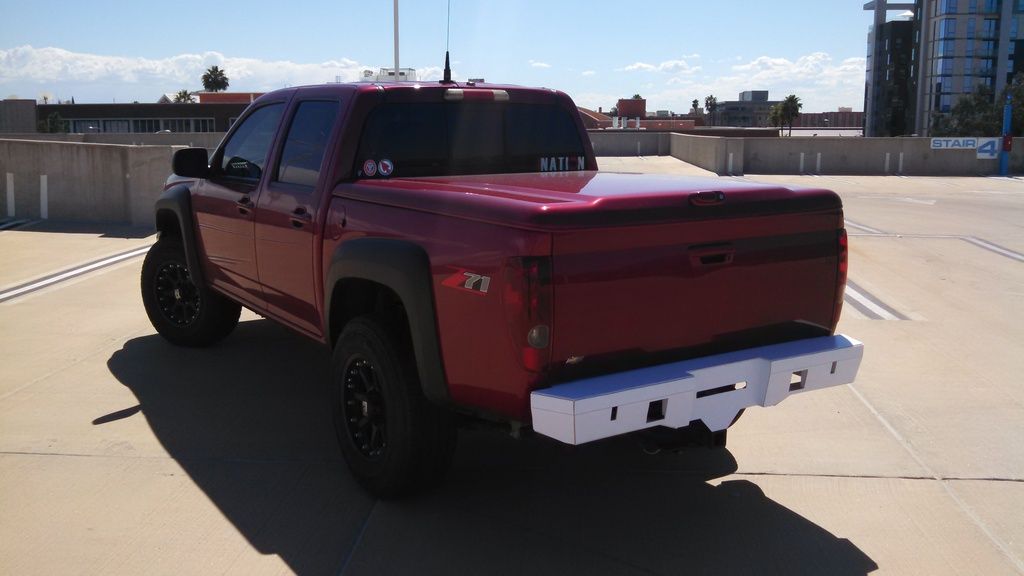 As you can probably see there was quite a gap between the bumper and the edge of the bed down the side. The finalized design accounted for this. Now it was time to flat-pattern all of the pieces and send them of to Precision Metal Fabrication and Suspension in Tucson, AZ. It took about a week and a half from when I sent the files to the time parts were picked up. The parts were cut by a laser and bent with a CNC break. This process allows minimal heat to be transferred into the material so that there is less warpage due to heat like you get when parts are cut by plasma. The CNC break made sure that all angles were perfect to within + or - 0.1*. I am very happy with the results and will be building it throughout the week. Stay tuned for updated on the fabrication and the design of the front bumper.
You can see the bow of the bumper in this next set of photos, and the quality of the CNC laser and break.