355Nation lanyards are ready for ordering. These are ready to ship. They will be shipped in a plastic shipping bag that is tougher to rip than previously used. Also, the clasp has been swapped to a "lobster claw" to better hook to keys and whatnot. I currently have black lanyards in stock. The price listed includes the shipping cost and paypal fees. These will be shipped with a tracking number. After the first one is purchased at $10 plus the paypal fee, each one ordered after that (in the same order) will be $8 (then include the paypal fees). I have the prices listed below.
What they look like: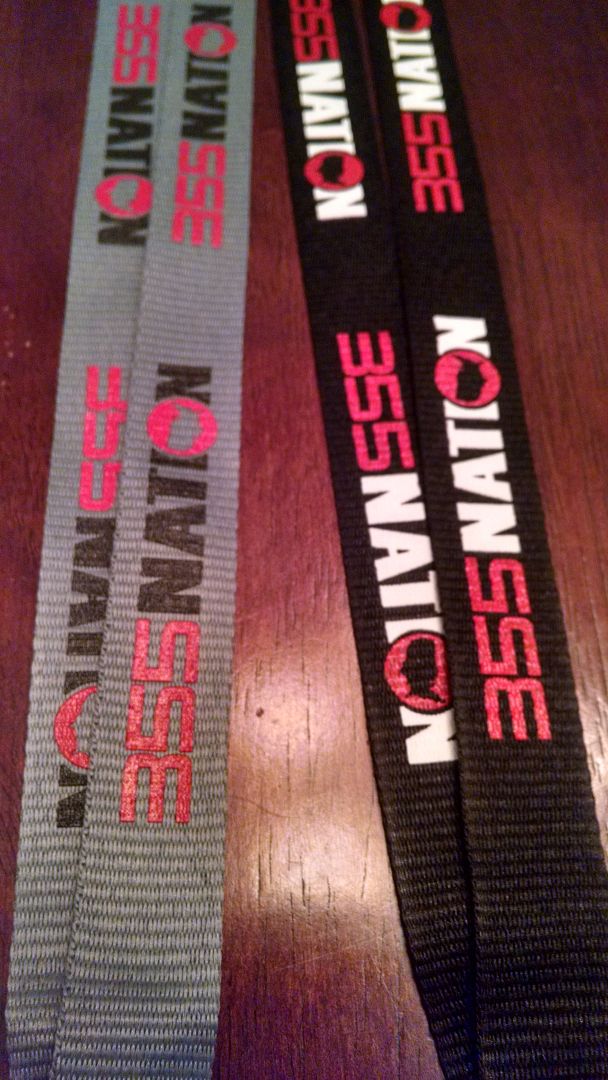 Choices spelled out (non negotiable)
Black lanyard with white and red logo
GRAY LANYARDS SOLD OUT!!!
The lanyards are 3/4" and the print will be silk screen.
For quality, this is the same as the last set of lanyards.

Price:
for 1: $10.61
for 2: $18.85
for 3: $27.09
for 4: $35.32
for 5: $43.56
If you would like more than the number listed above, contact me and I will tell you the total price.
To order:
Send the corresponding amount for however many lanyards you would like.
Ensure the following information is in the "Message to sender" block
Full name
355Nation Screen name
Full and correct shipping address
# and color of selection (IE 1 black lanyard)
do not send as a gift since they will lock my account if I receive to many "gifts" with this information in the message section.
If any of the information is missing that causes me difficulty to ship, I will refund the money and you will go back to the bottom of the list since I will be shipping these in the order they are received.
W/Paypal Account:
W/o Paypal Account address:
Orders/Shipping status
Pending Shipment