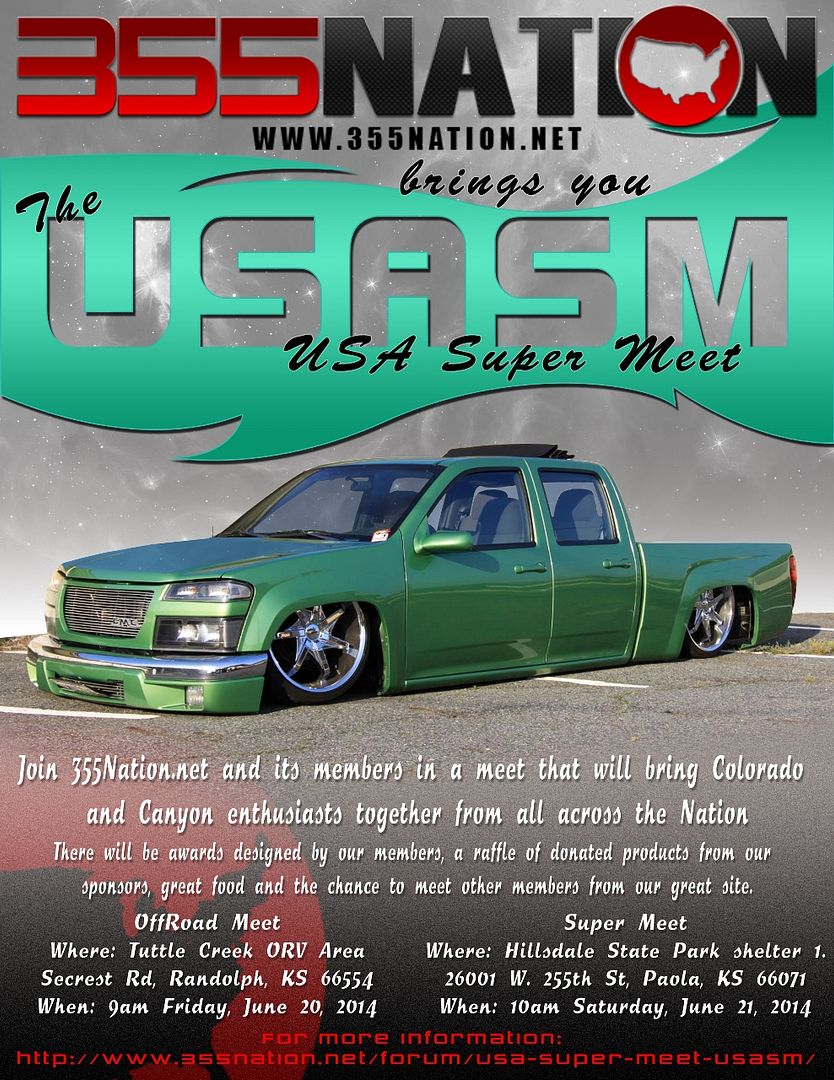 WHEN? Saturday, June 21st. at 10am.
WHERE? Hillsdale State Park shelter 1.
26001 W. 255th st Paola, KS 66071
913-783-4507
$4.20 per vehicle for permit upon entrance.
Beer allowed/no kegs or party balls. Pets allowed, but leash law stricly inforced.
TICKETS? Tickets are $10 a plate. You will also get a raffle ticket and a chance to win door prizes and sponsor donated items. To increase your chances of winning prizes, additional raffle tickets can be purchased at the meet for $5 each. Money will be collected at the meet.
DISCLAIMER: Neither myself nor any of the forums owners, supporters, vendors, moderators, etc. can nor will be responsible for any of your actions at or after the meet. Please drink responsibly!
HOTEL?To get group rates, you must book under the group name "US Super Meet".
Days Inn Olathe Medical Center
20662 W. 151st Street, Olathe, KS
(913) 390-9500
All rates include tax:
$73.28 for 1 queen
$77.86 for 1 king
$82.44 for 2 doubles
$90.46 for suite with 1 king/pull out couch/jacuzzi
Check in after 3pm/checkout before 11am.
Cancel up to 21 days before arrival.
Full breakfast.
Don't wait to book. They wont charge your card placeholder until you've stayed or forgotten to cancel.
OFFROAD PRE-MEET: There is an offroad meet on friday, June 20th. at 9am.
USA OFF ROAD SUPER MEET June 20, 2014
<====linky
TUNES OFFERED BY EMAXXER: $200 for a tune for gas mileage gains on average 3-4 mpg and power gains of 15-20 whp and 20ft/lbs torque. Cash or credit card accepted. For more info and to get on his sign up sheet, send him a message.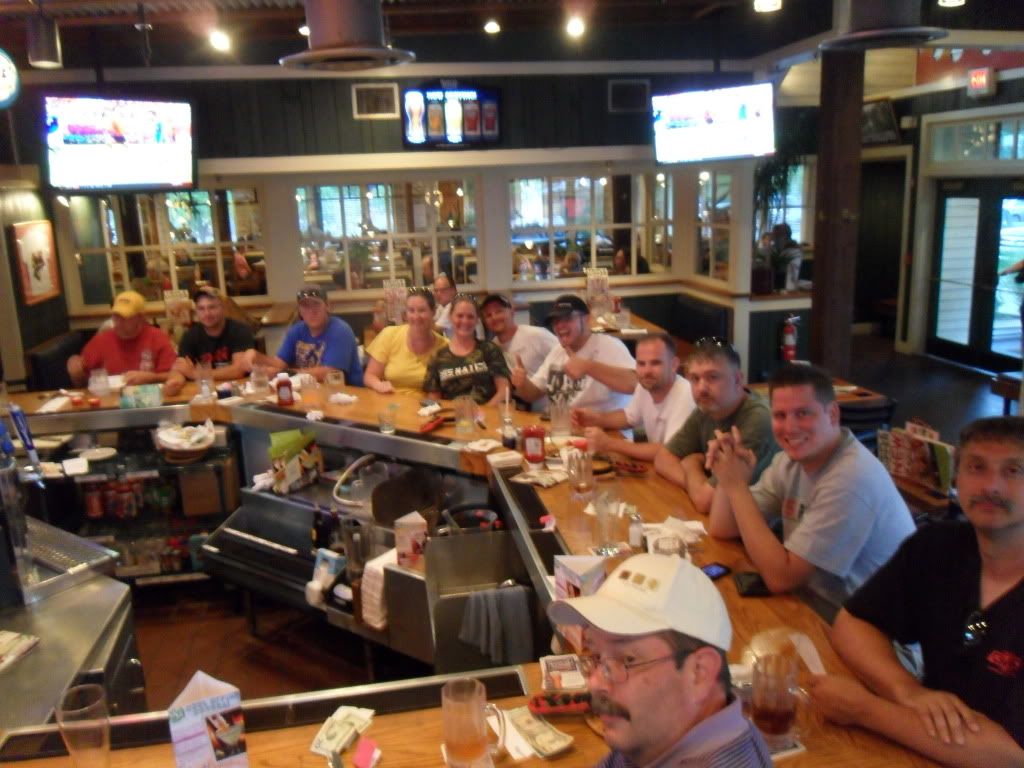 Please post below to sign up. Tell us how many you may be bringing so we make sure everyone has plenty. Don't miss another one if you couldn't come in 2012, don't miss another one of you were there in 2012. Guaranteed to be a great time.
Thanks for reading!
- the USASM staff
1. 07_ZQ8 - Austin (manhattan, kansas)
2. cherokeecanyon - Weston +1 (stilwell, oklahoma)
3. Czkrebbs - Curtis +1 (Lee Summit, Missouri)
4. Boosted5 - derek +1 (manhattan, kansas)
5. Blackcanyonz85 - joshua (carollton, missouri)
6. Jakesraleigh - jake (cumberland, kentucky)
7. 07coloradoblk -alex (st. Louis, missouri)
8.
9. Axmurders - chad (houston, texas)
10. Glory-hound - michael +1 (el paso, texas)
11. Kbullm - kevin +1 (avondale, arizona)
12. Blueradoxtreme - heath - (fort madison, iowa)
13. Emaxxer - mike - (st.peters, missouri)
14. ivan351 - ivan - (fort worth, texas)
15. Fl renegade - kenny +1 (shalimar, florida)
16. Chuck norris - matt +2 (kansas city, mo/ks)
17. Beaver76 - stephen +1 (southern indiana)
18. pschrags - Paul (Nashville, Tennessee)
19. Black_Rado - Clayton +1 (Joplin, Missouri)
20. 90% of edvocho - Ed (dallas, texas)
21. Ethycone760 - Jr (indio, ca)
22. darvoh - Ryan +1 (olathe, ks)
23. LilRedRidnHood - Mike +1 (dallas, texas)
Maybe
1. TurboAl - Al +1 (Philadelphia, PA)
2. theducttapeguy - Tyler (Ft.Hood, TX)
3. Dorgie - Brendin +1 (Manitoba,Canada)
4. D3rp - aj +1 (Nebraska)
5. ce4 - Justin (Lee's Summit, MO)