Disclaimer
The 355nation.net staff has granted the following member limited site vendorship.
The member has agreed to the follow site guide lines, since no contributions are given to the site, they will be considered a second rate vendor.
If a site sponsor is selling the same or similar product they will no longer be allowed to sell their items. These terms are unconditional and at the discretion of 355nation.net staff.
For further information and terms please see "Limited vendorship application and agreement".
The staff and the associated members are in no way responsible for any sale, product damage or other shipping problems.
The posts and content presented on this site reflect in no way the views of 355nation.net or it's ownership.
It's time that I put this on here and open it up for the rest of the Nation. I have picked up doing prints for people of their vehicles. This has ranged from how the vehicle sits to what the truck will look like if X parts are installed to a truck with the lower half of the concept ZR2.
What you receive:
These prints are done in graphite (pencil) and in black and white. If requested, I will add subtle touches of color, but the print will remain black and white for the most part.
Paper size 11x14 or 18x24.
Paper type is Bristol Smooth Surface Heavy Weight paper
Once complete, the print is sealed with a fixative to prevent smudging while handling.
The purchase process:
Customer contacts me to let me know they are interested.
I respond to them letting them know if there is anyone ahead of them, waiting for a print.
When I am ready to do the print, I contact the person about doing it and request photos of the vehicle. This could be favorite shots or just a handful of them if they don't have a particular angle in mind, I select the best option for the print.
Any revisions/modifications to the truck is discussed as a "rendering" is also an option.
I send updates as I take the photos and do the drawing. I may not depending on whether or not I stop to take a photo.
Once complete, I send a final shot to the customer for approval. Once the customer approves the print, I sign it in ink and seal it.
Customer is then sent a photo of the final print before it is packaged and taken to the post office as well as my paypal address and a total price that needs to be sent.
Once the customer receives the print, I ask for a photo of the framed print and a truly honest review of it.
Price:
Shipping ranges from $5-$15.
Pricing for each print starts at $100 plus shipping.
Degree of dificulty and print size determines pricing increase.
Sizes available are 11x14 and 18x24.
Final prices will be discussed via private message.
Previous prints w/review: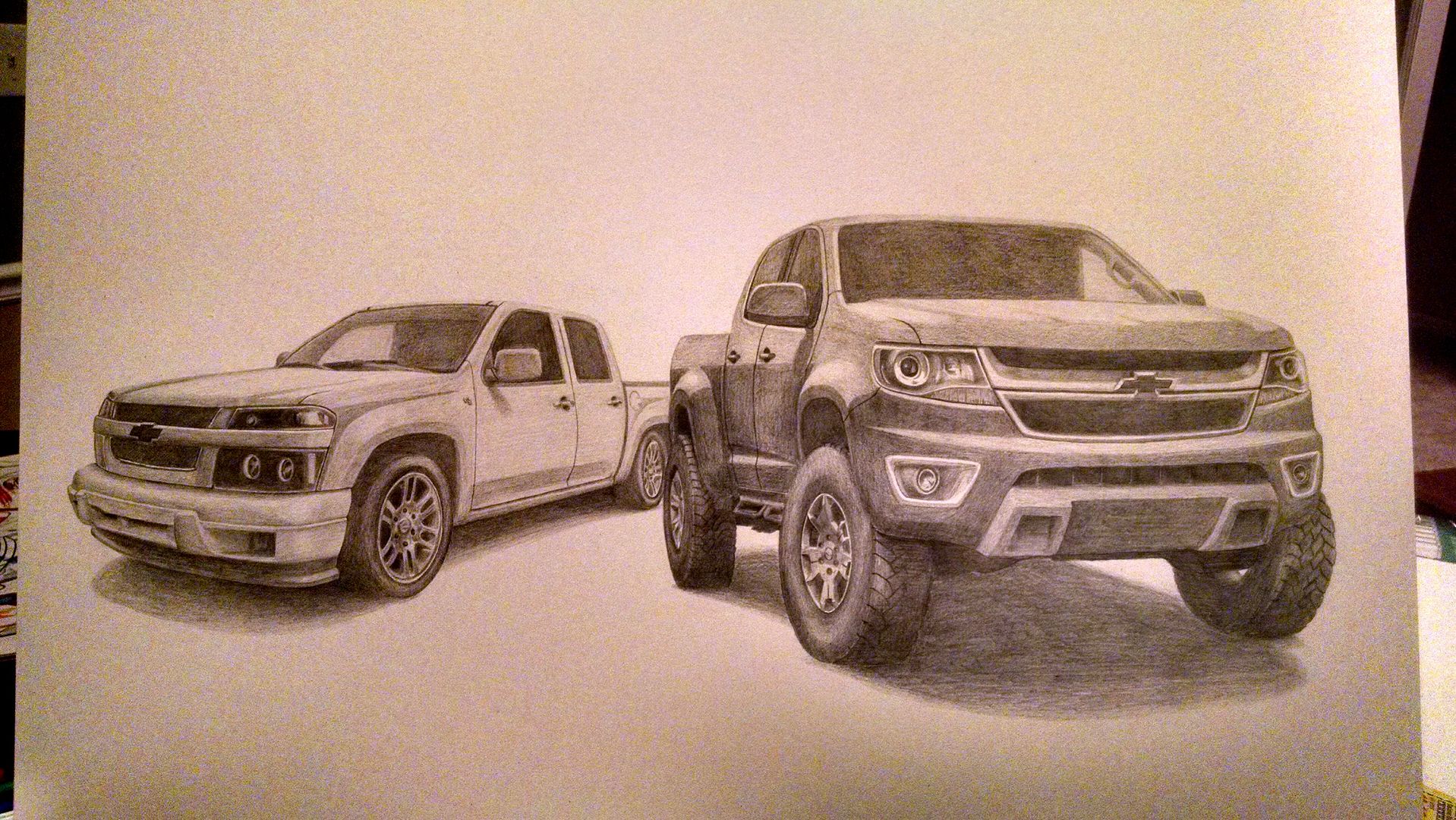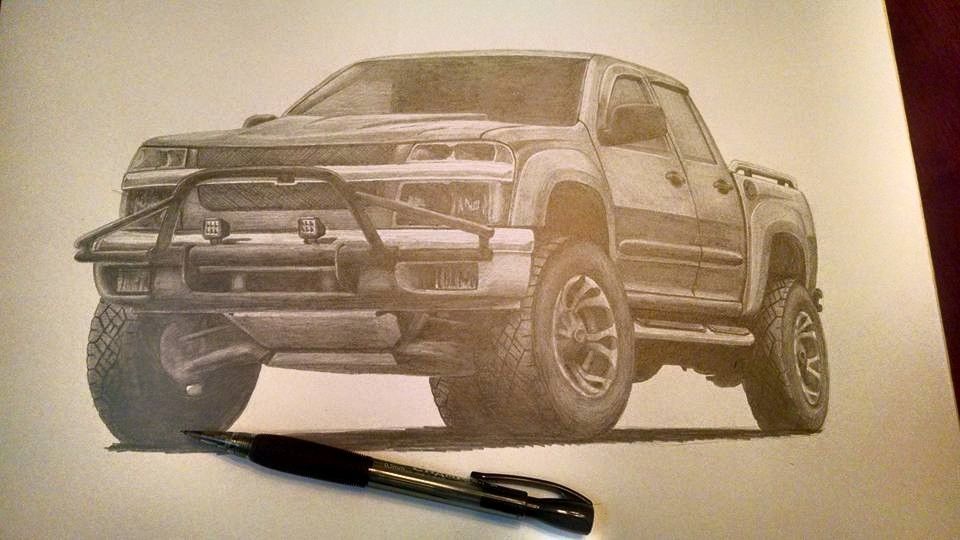 04z71rado said:

Brutally honest. No words can describe. Yeah it's a remarkably, good quality sketch of two trucks with every bit of detail added to them. But seeing it in person is remarkable. Lol worth everytime just to hang it up and admire it every time I walk in the door.
Jake Olah said:

Man I love it I still cant believe its a drawing! You got some skill!
sparkysz71 said:

Fantastic. They look even better in person than online. The textures and everything come alive. They are going on my wall asap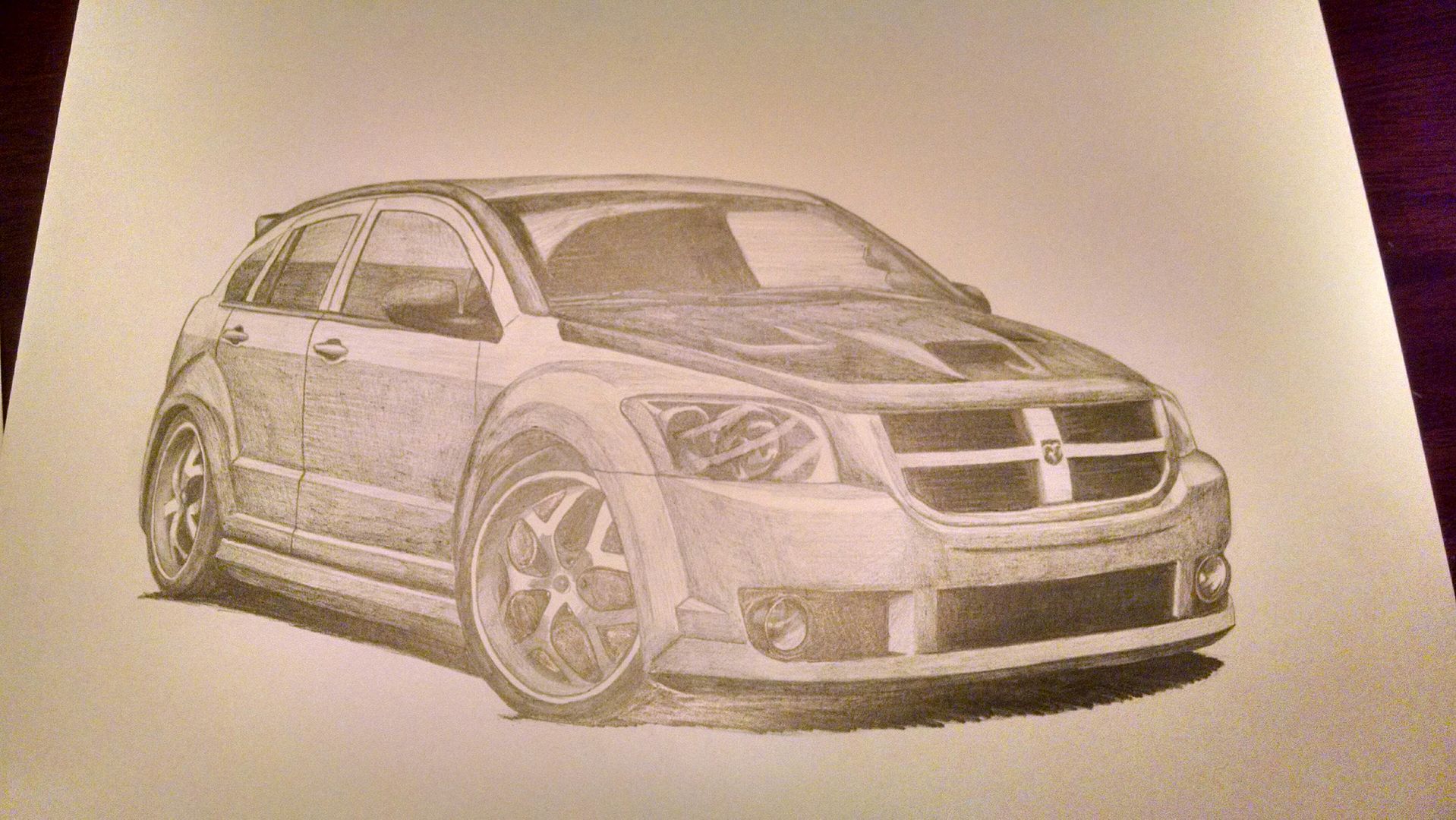 big_block_dragon said:

Packaging was good.

And I already put it in a frame. It looks amazing. My dad, who paints as a hobby, said it was amazing as well. And he is a hard critic some times.

But over all. Great work Boyd. Much appreciated and made my bad day at work a good one once I saw it.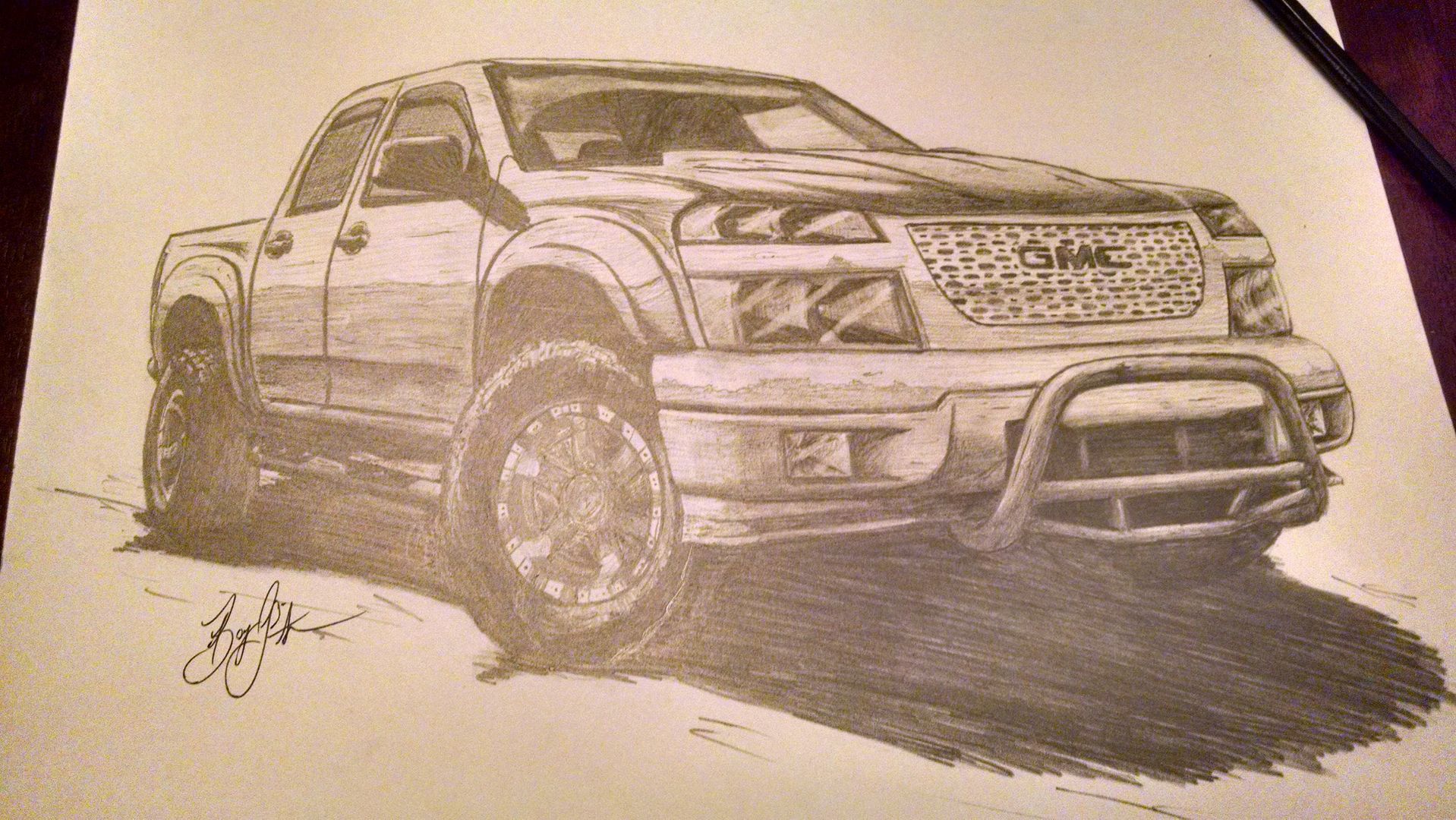 Trice said:

I got the drawing today and it's absolutely amazing but I'm not going to be able to do anything with it frame wise or a post about it for a few weeks.
-------------------------------------------------------------------------
Current wait list:
-
@un4giv3n
- on hold
-
-
-