Discussion Starter
•
#1
•
After about 5 years my belltech adjustable height shocks have worn out. This is what I found when replacing them today. Same part number 25005. But totally different shock. Welded purch is lower and comes with 6 rings instead of 3 like my old ones. According to paperwork each ring is half inch of height adjustment starting at stock height with all 6 in place. It says 07 and up need that extra adapter to work so they would only see up to 2 inches of drop. So I guess you can get 3 inches drop with all removed on the 04 to 06 trucks. I didn't know anything changed after 06.
Oh and the shock shaft is shorter by at least an inch. Which meant I really had to compress the spring more to get back on new shocks. But I guess that means I have less of a chance of bottoming out the shocks.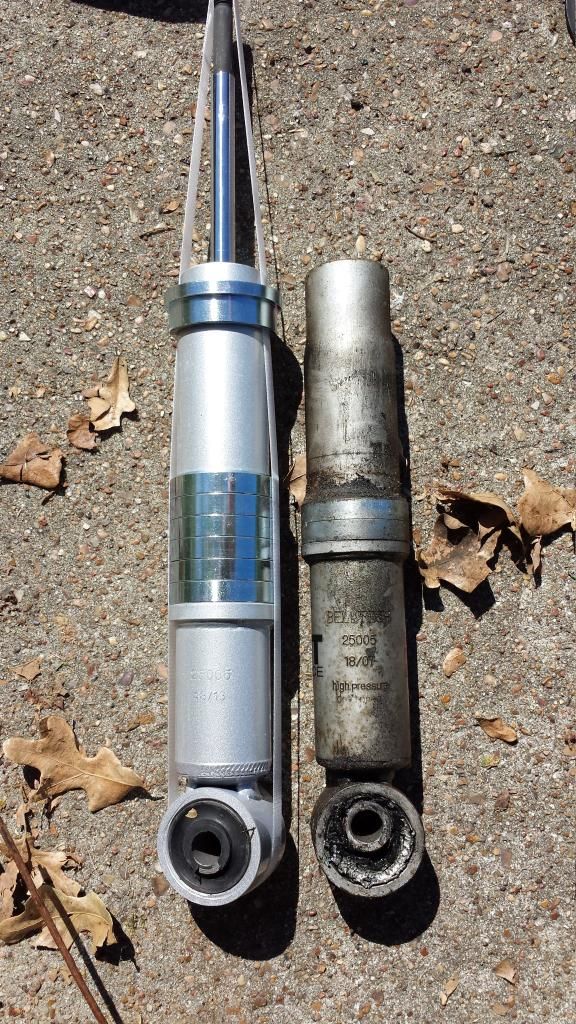 You may also notice how the lower bushing has worn out.
And the the whole piston part of the shock came out of housing when I tried to burp the nut off with impact.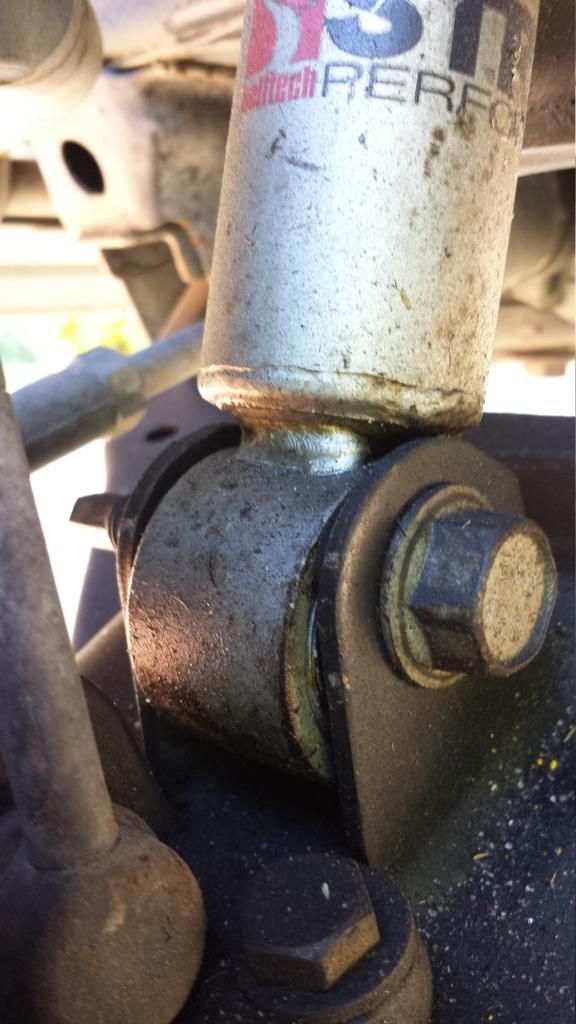 While I was in there I also went ahead and painted calipers red put in new pads and washed the old girl. She was real nasty.