I was told I should start a build log. So, here goes. This is gonna go back 3 years. I unfortunately don't have the original picture of me driving it home or the day I got it. I thought I did. Anyway, here goes...
This is a month after getting it. I had added ReadyLift torsion keys and American Racing Dominator 20x10's on 32" Nitto Terra Grapplers. The Dominator's had to be milled out on the back to compensate for the hub of a Colorado. They were a bitch to get done, as no one wanted to do it. I, also, had them powdercoated because they were the Teflon version and had been scratched to hell. Total for wheels was $250. Not too bad, because I got them free for trading some Panther rims that came with my old Tahoe. So, I wasn't out any money except for the tires.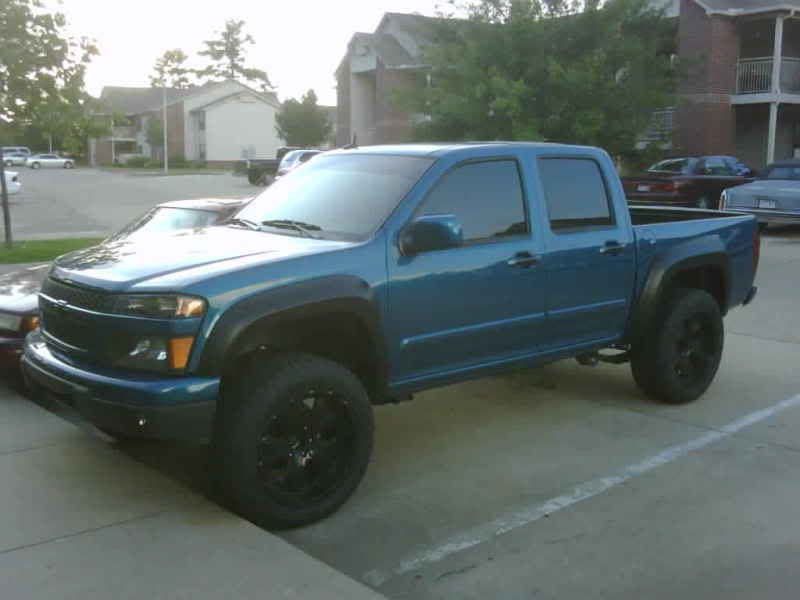 One of the first things I did was paint the chrome handles satin black...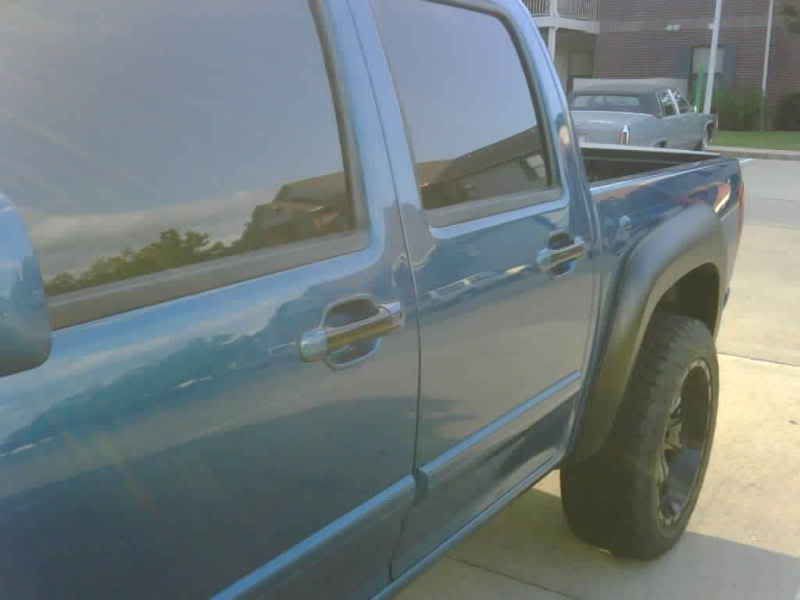 New Stereo. Pioneer AVH-4000DVD(?)