Discussion Starter
·
#1
·
for the last year and a half i have been toying around with ideas for a very inexpensive console build project...It needed to house my onboard compressor, incorperate a functional storage with armrest, a removeable cup holder and have a place to mount an air pressure gauge as well as the toggle switch for the compressor. I also was trying to figure out a way to attach the stock shifter boot to the console and not make it look like ass..lol...my truck came stock with the crappy plastic shifter console with the shallow cup holders and a 60/40 split seat. after spilling my 20+ cup of coffee going around a corner, i decided to start tearing the seats out and getting this project done.
I had a 5/8 sheet of MDF ($17) and roll of automotive carpet ($10) laying around my garage for over a year. I picked up a $7 green slime compressor at target just for the white pressure gauge. I already had a can of 3M spray adhesive and a staple gun to secure the carpet. so total cost for the console build was under $35.
I didnt take any pics of the seat modification from 60/40 to bucket seats. it was simply pulling the seat foam and cover off as one piece to access the frame and cutting off the tubing that extended the 60 portion of the bench with a grinder and cut off wheel. Then cutting the material and shaving the foam back with a razor until it had the shape i wanted. cut off some of the remaining material and then folded it back and slid the bucket seat covers over them..the seat covers were $26..total cost of the project was a little over $61. everything was cut with a jig saw cause my circular saw was AWOL.
If i had to do this over again, i would have used plywood. But for what it is, i am happy with it. Now i need to replace that grey vinyl flooring with some black carpet to cover those damn holes!!..sorry for the blurry cell phone pics
just getting the shape and width set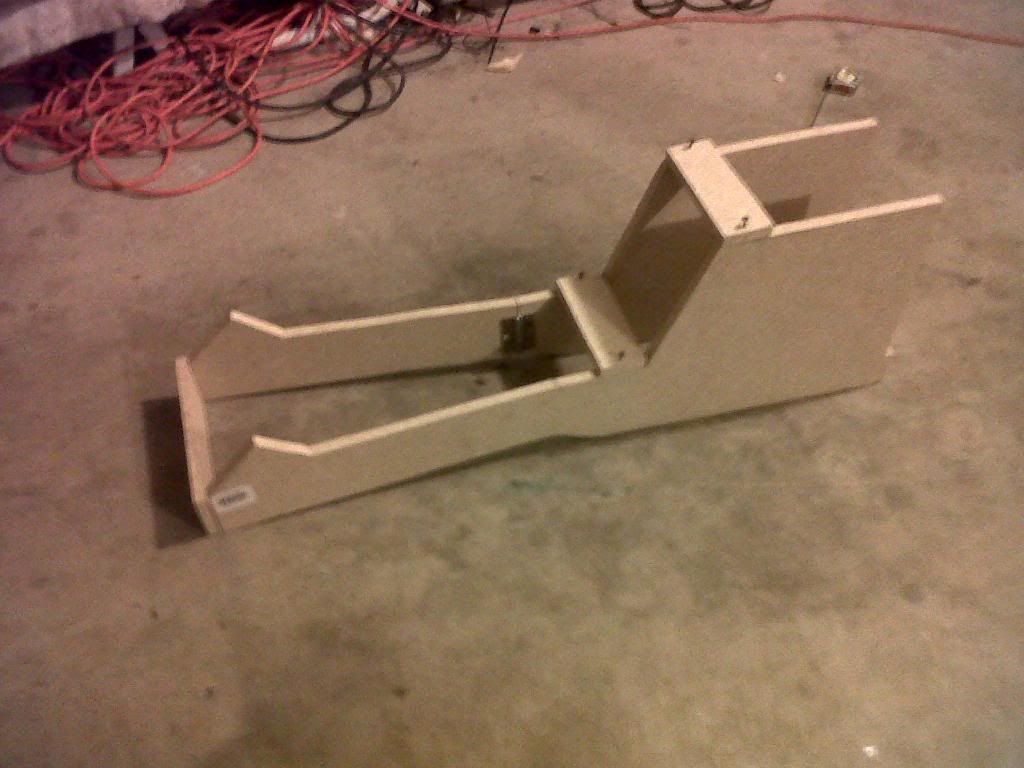 test fitting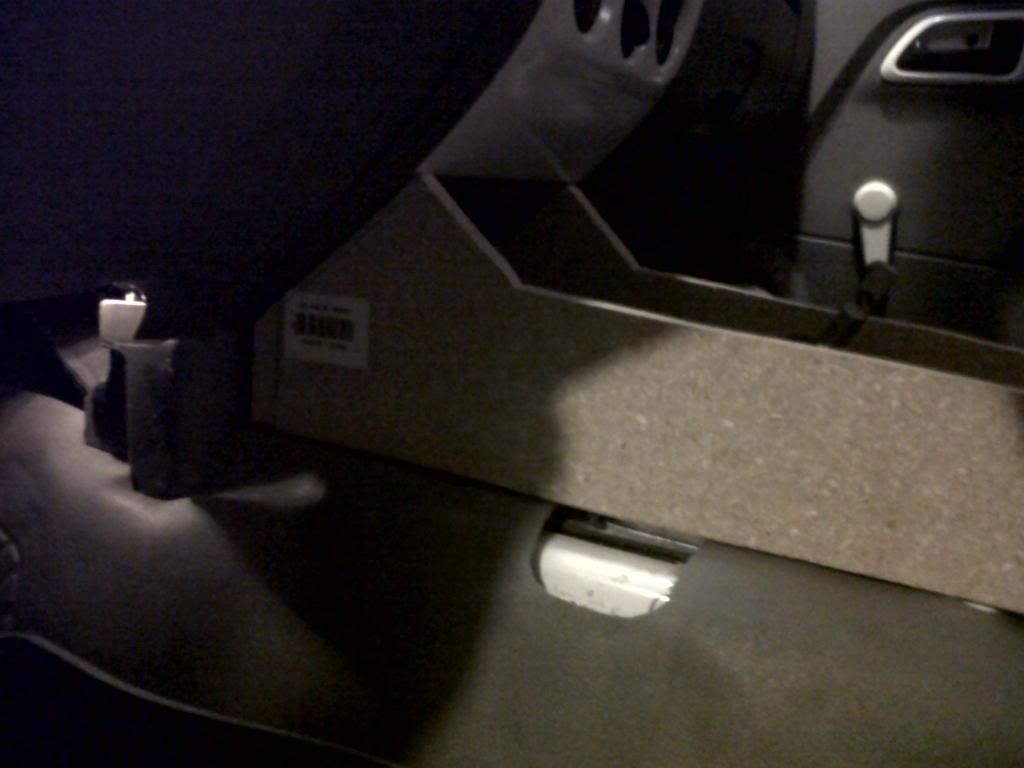 The crappy shifter housing finally had a purpose!!..lol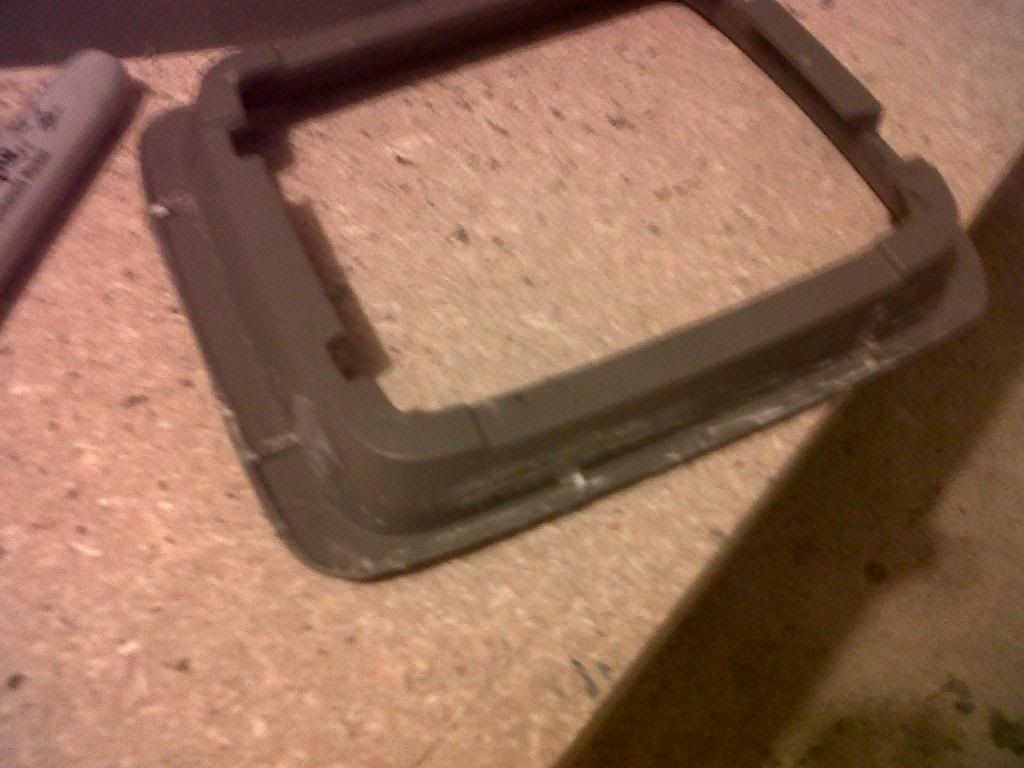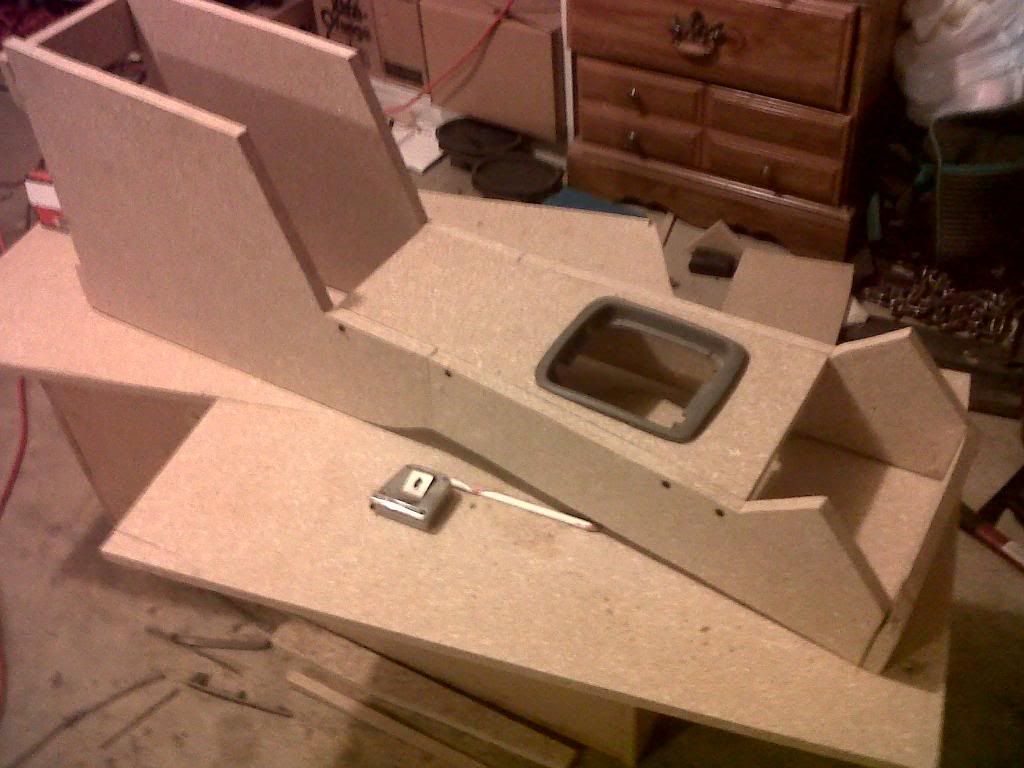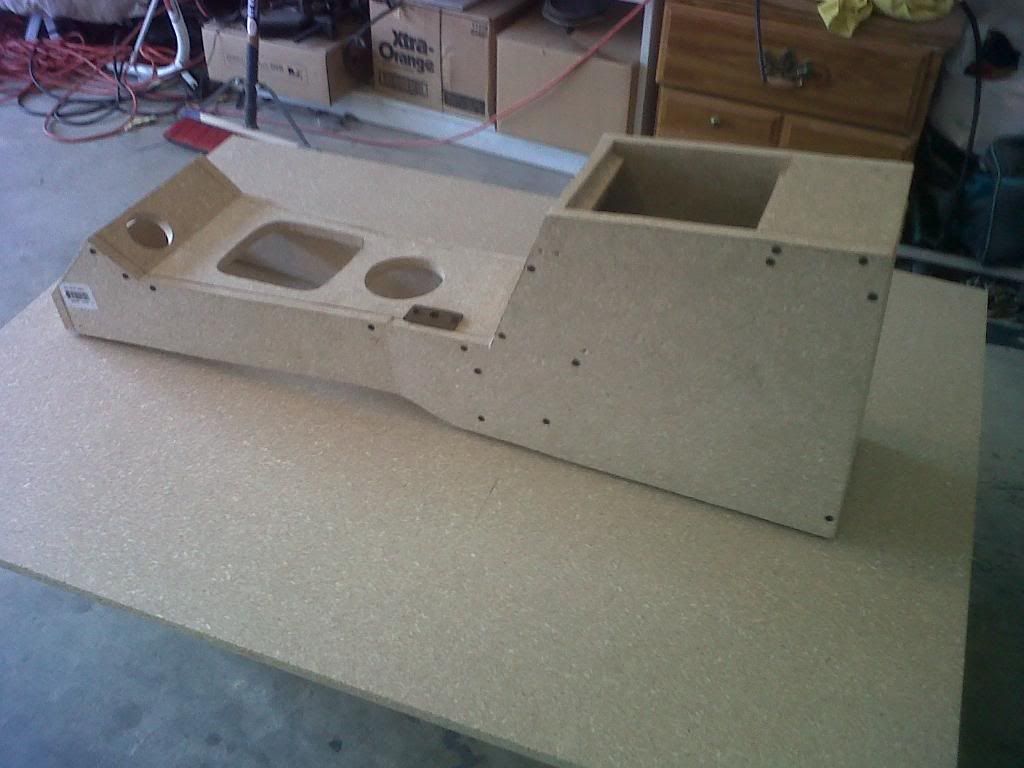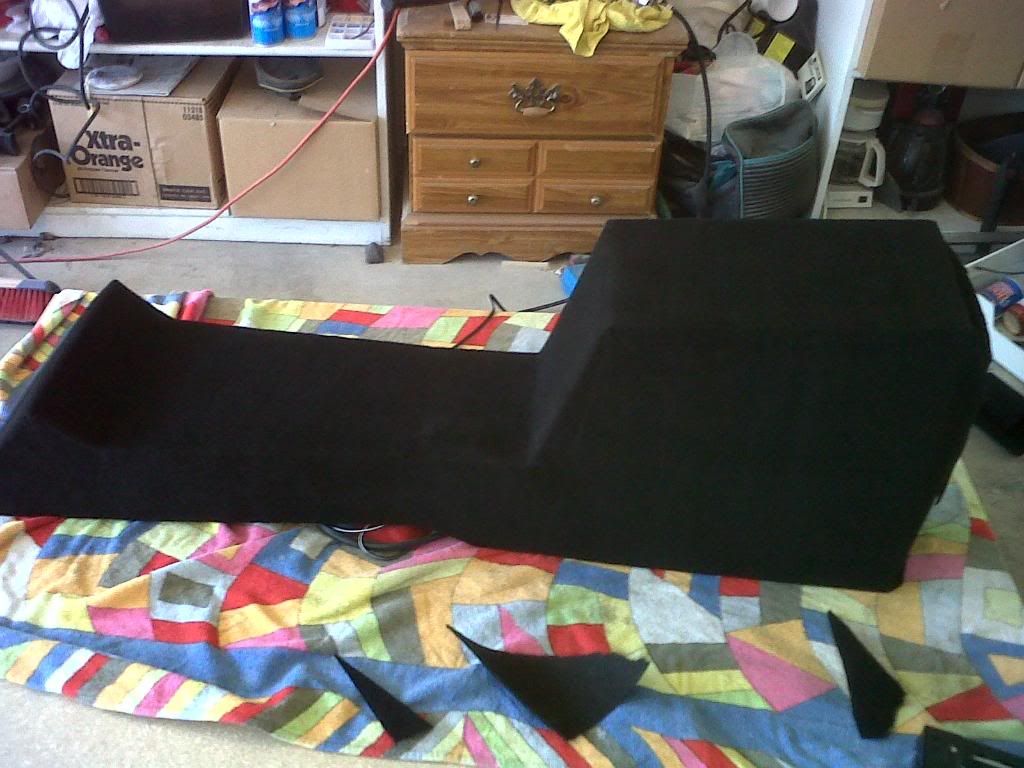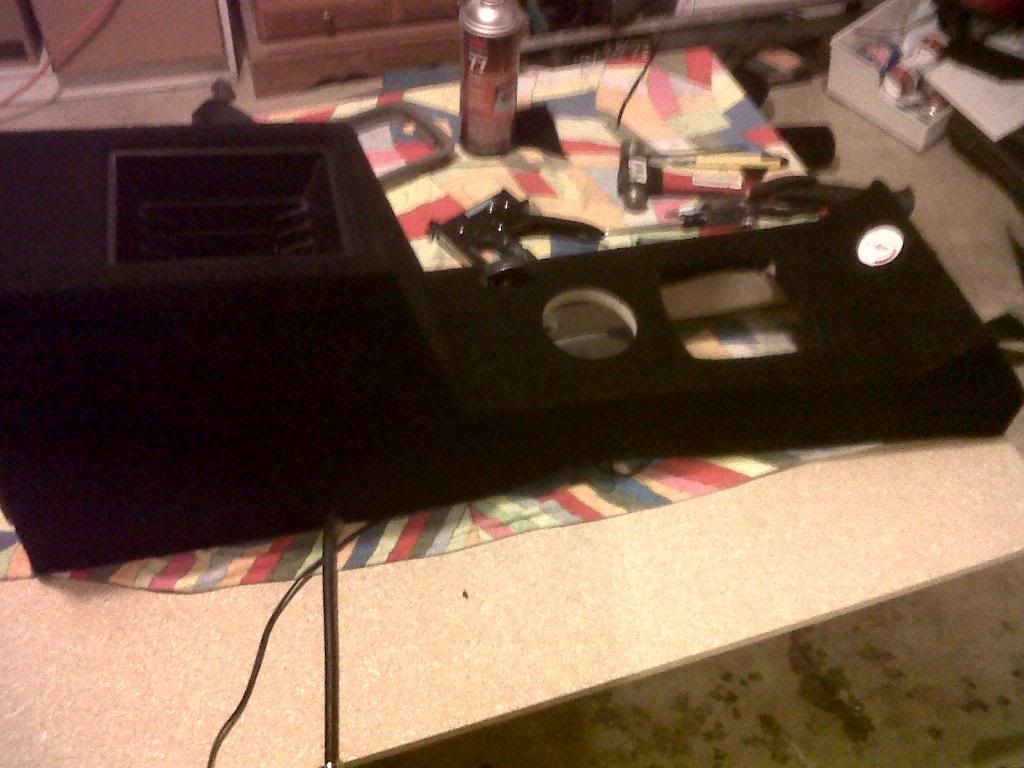 before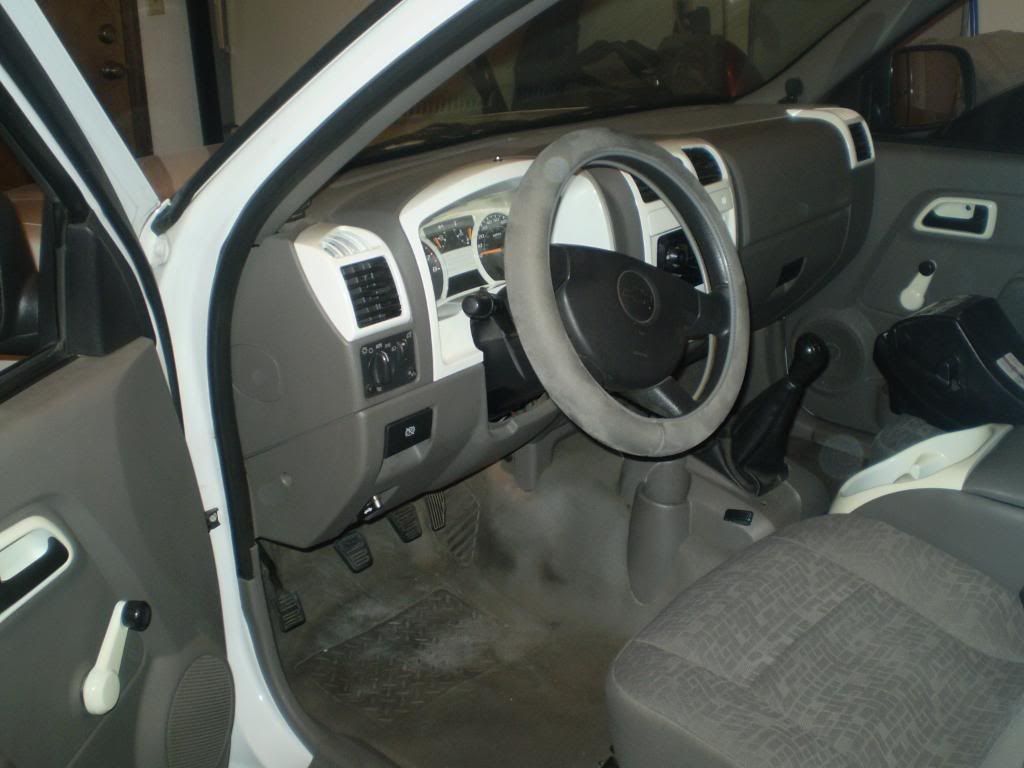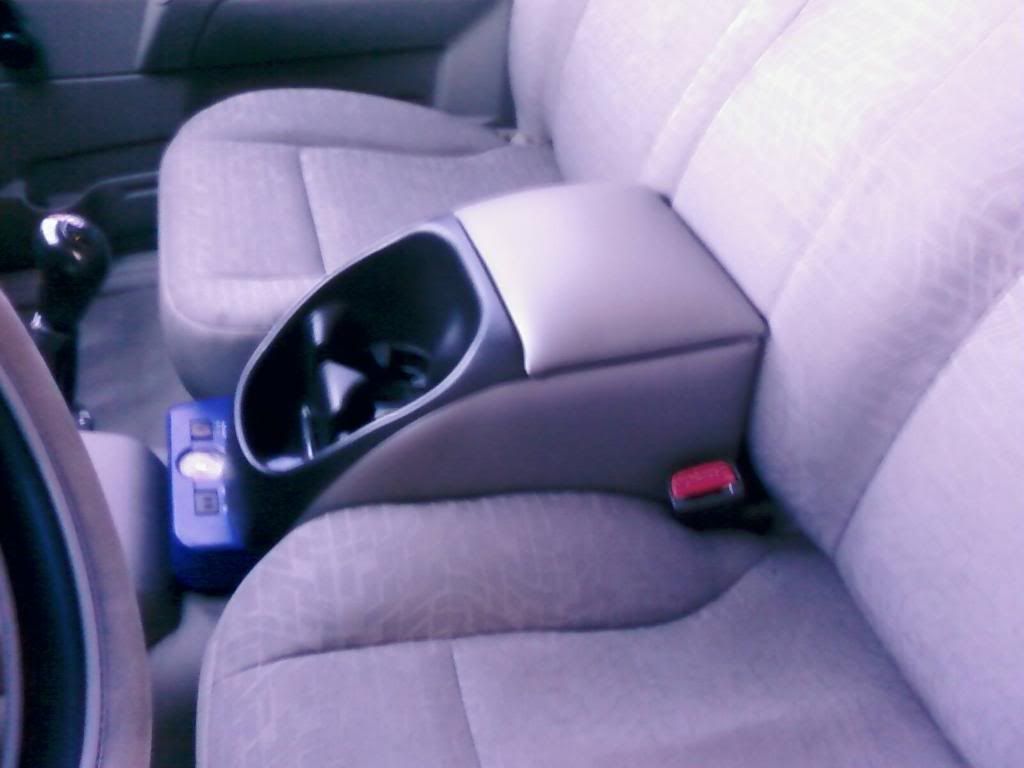 after