·
Dont let the Nation die
2005 GMC Canyon z71 SLE 4x4 3.5L
while back, I picked up a screw in one of my tires. plug didn't hold, and shop couldn't patch it, too close to the side wall. had to wait on tax return for a new tire, so I got a used one.
was a clean tire inside and out, worn, but plenty of tread for a temp tire. I checked it out myself before they put it on the rim.
well, we left Georgia, moved back to Maryland, then I drove back down for my class in Miami. this happened right after I crossed into GA...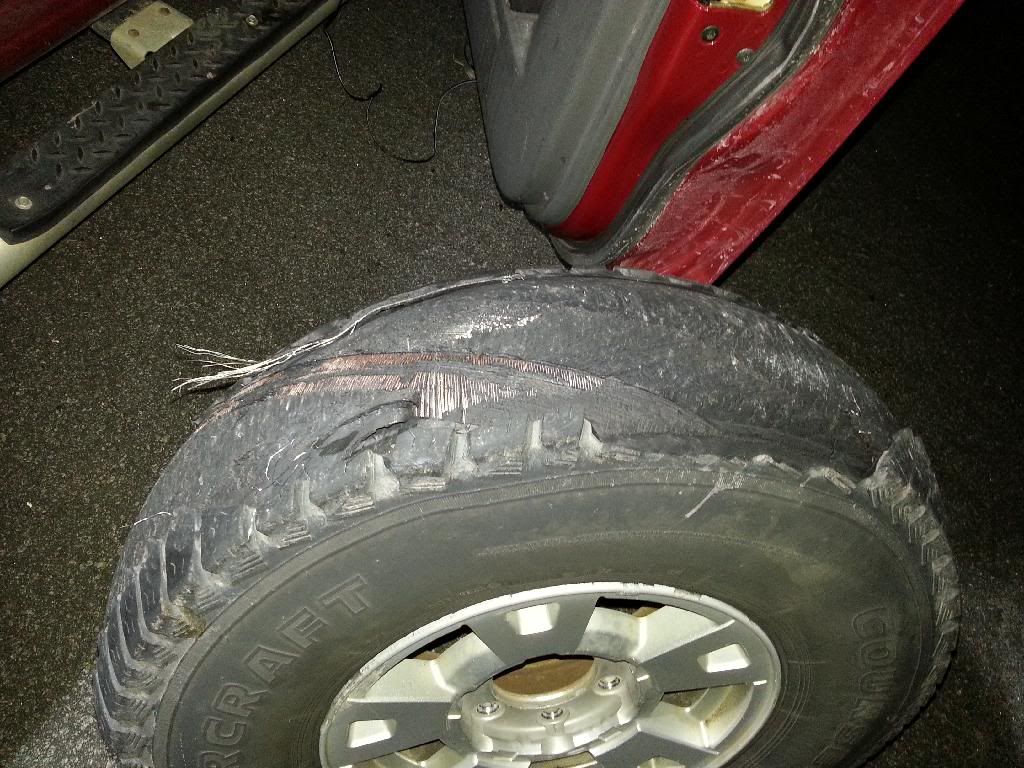 75-80mph when KLABAAMMMM..thump..thump....bangbangbang and me about shitting myself and having a heartattack at the same time. naturally I got to the side of the road safely, thru the spare on, and made it the last 45min to my buddies place, where I was gonna stay the night anyway.
today, I see all this....
front of the wheel well... even knocked the air line off one of the air horn trumpets
rear of well...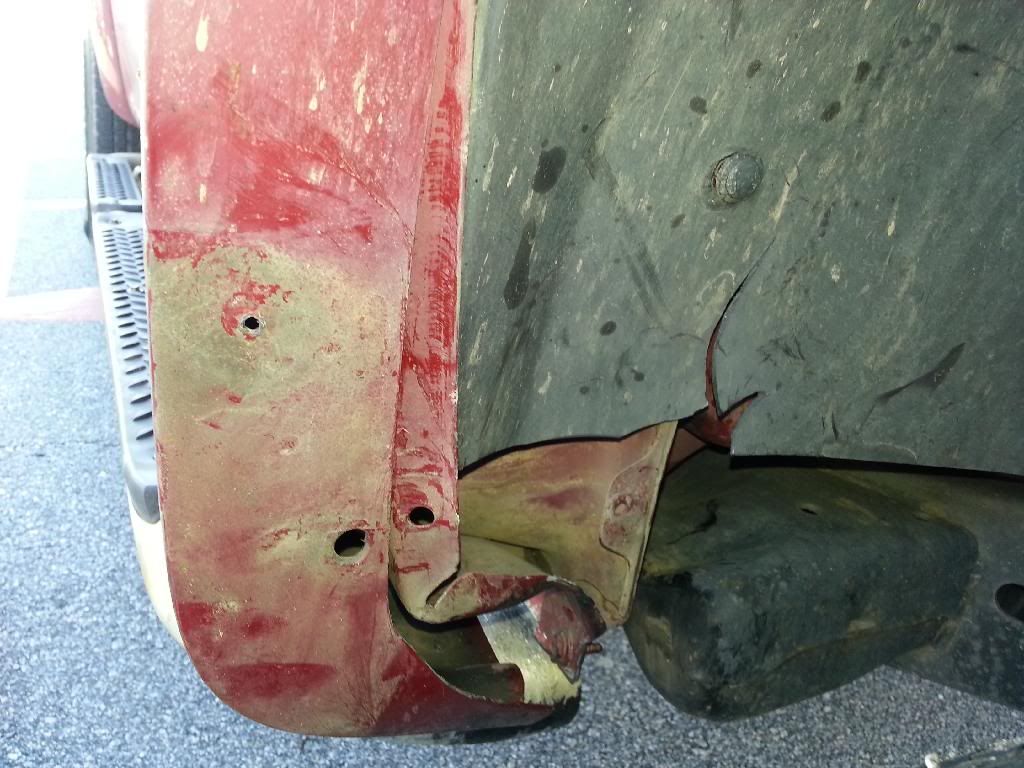 front of the side steps...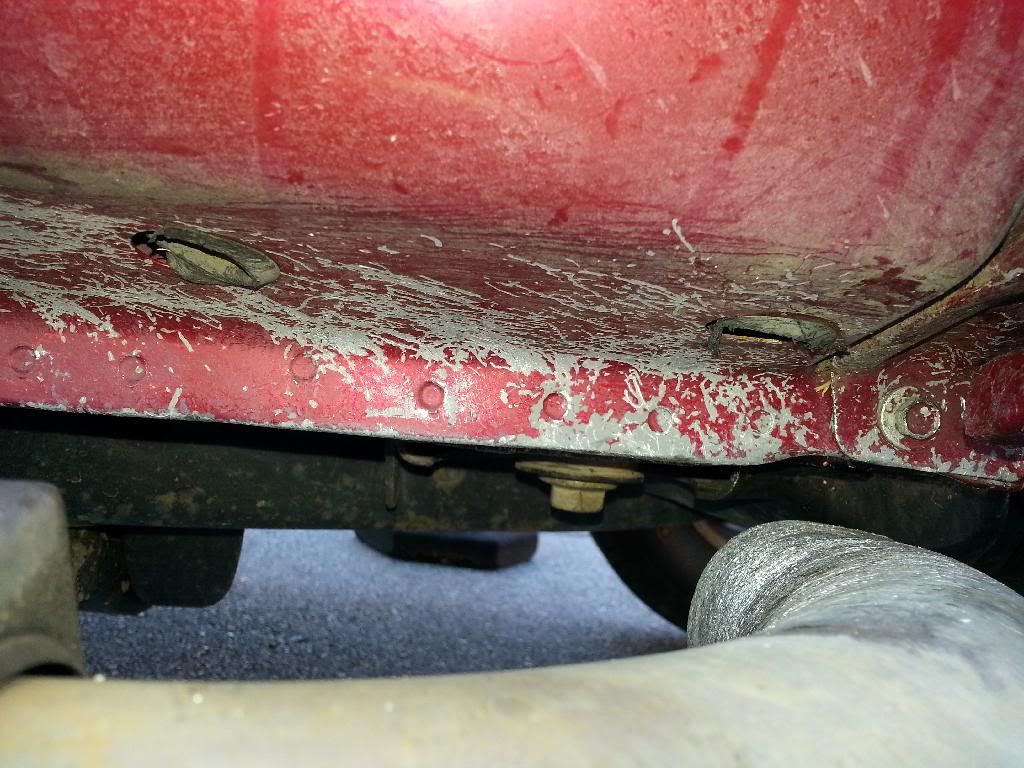 out of four side step mounts, 3 look like this. second mount from the front is only help by the middle weld....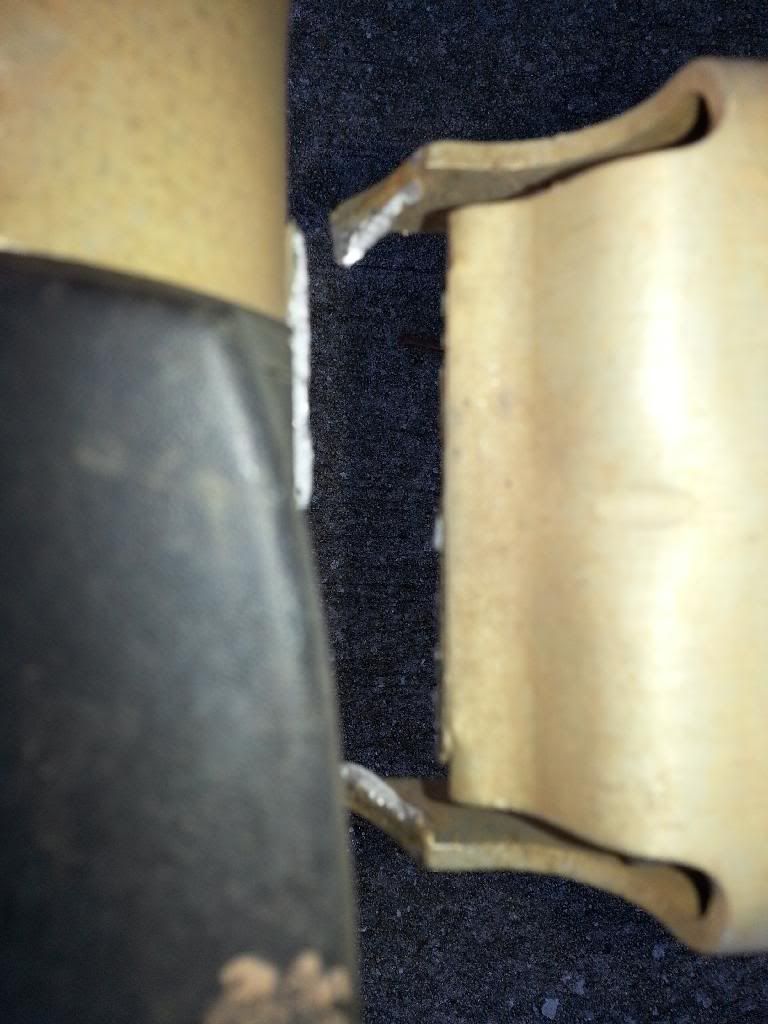 830 this morning, I'm dropping that wheel off at walmart for a new tire (sunday in southeast Georgia, no one else open...)
Goodyear Wrangler TrailMark