·
Dont let the Nation die
2005 GMC Canyon z71 SLE 4x4 3.5L
its an idea i've had for a while. something to replace the stock one. seen a few i like. nothing extreme (like Boyd had), just something fuctional.
couple insperationals...
i like the idea of having it fliptop armrest like JR, but i'd keep it full height to the dash. want to be able to stuff the CB radio into it, so just the front of the CB sticks out. and re mount the switches for my lights.
alot like this, actually.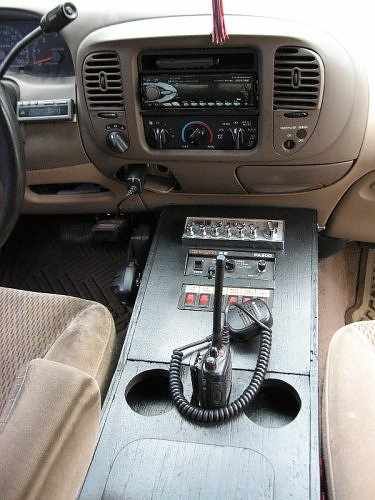 i think some MDF like Matt used would be fine. just box it up, sand it down, and cover it with some padded vinyl. the armrest would be extra thick padding, of course
i had looked at some of the police intercepter style consoles, but those were all for full sizes and dont know if they'd fit. not to mention expensive.