·
Dont let the Nation die
2005 GMC Canyon z71 SLE 4x4 3.5L
Discussion Starter
·
#21
·
got some more work on it today. finished up the framing and cutting. today i took the seats and stock center console out of the truck so i could fit the new console in.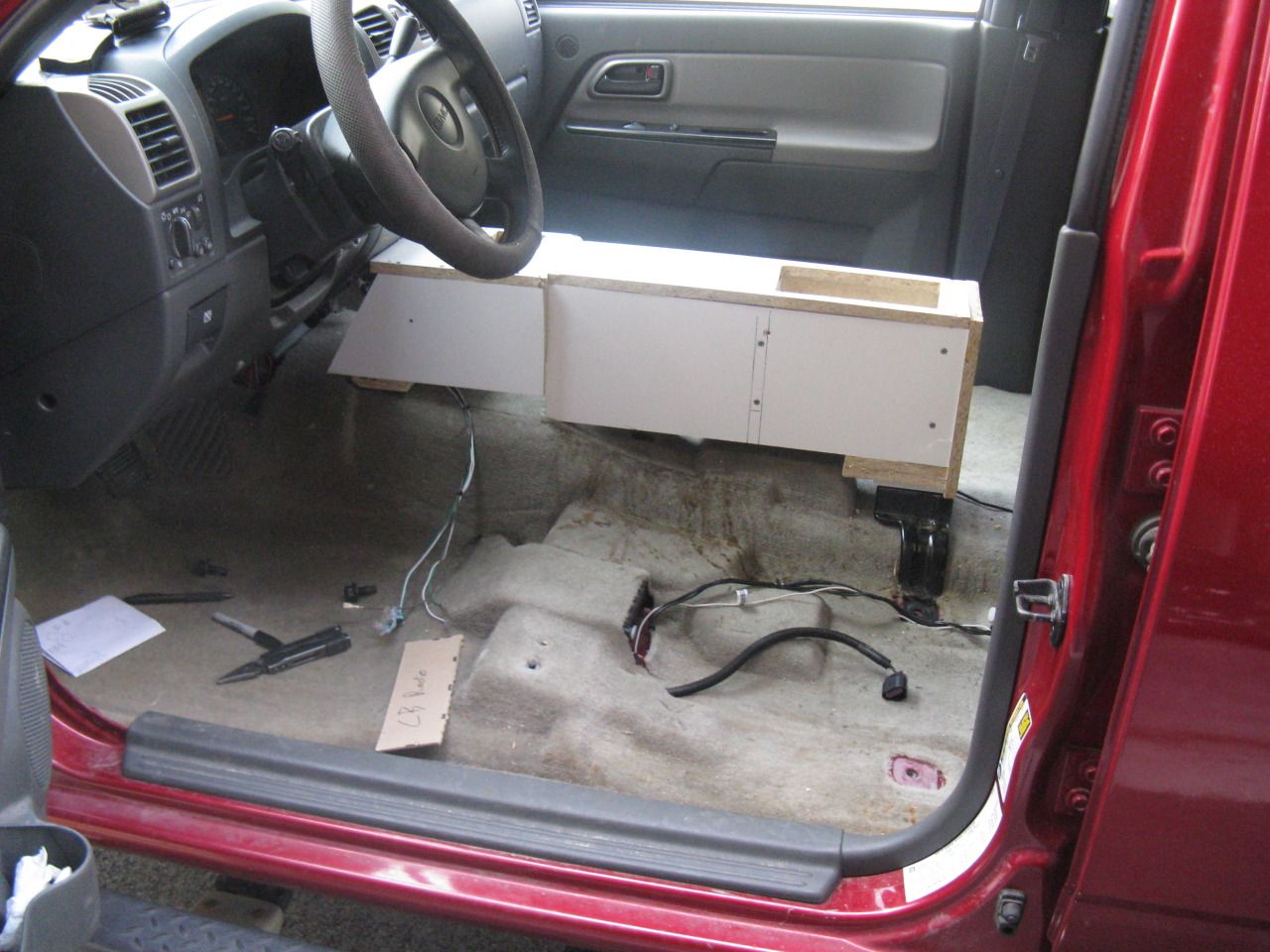 yea, carpet is crappy...
i lucked out. when i built the console up, i went of my measurments of how high i wanted it. i took the braket off the oem console and it lined up great. just needed three boards to make it sit level. so i pieced together a block for it.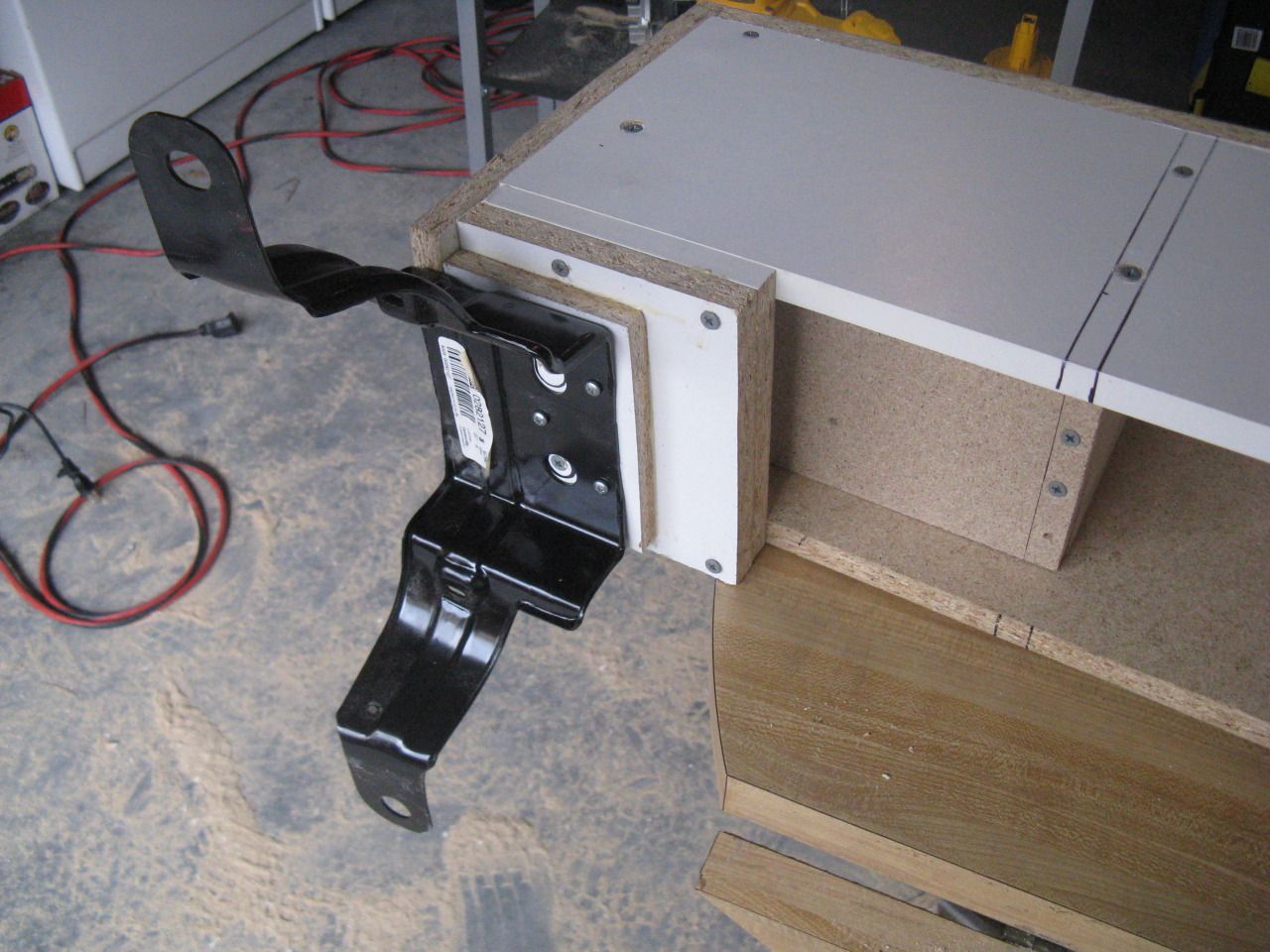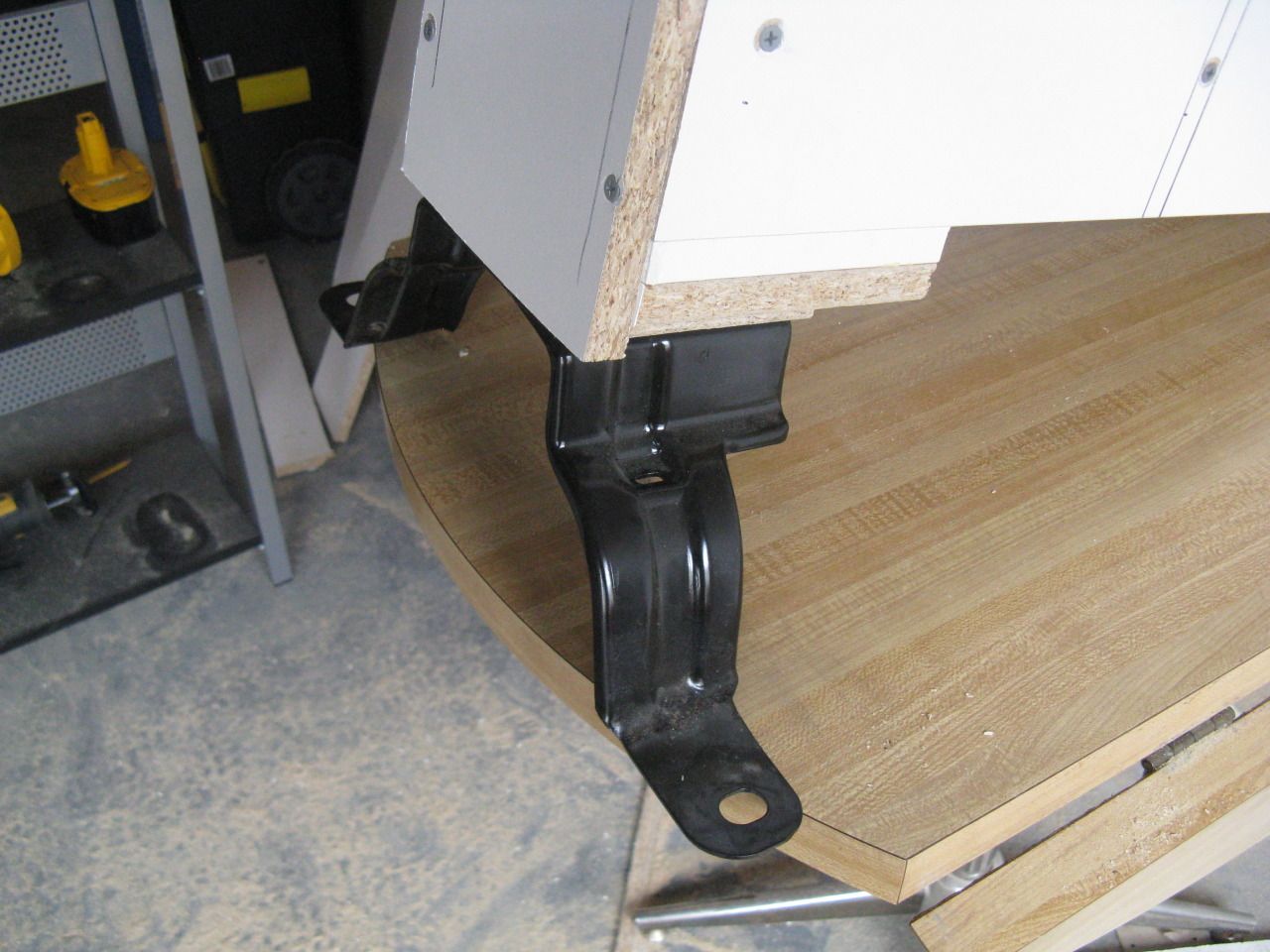 this worked great. perfect height, lined up great.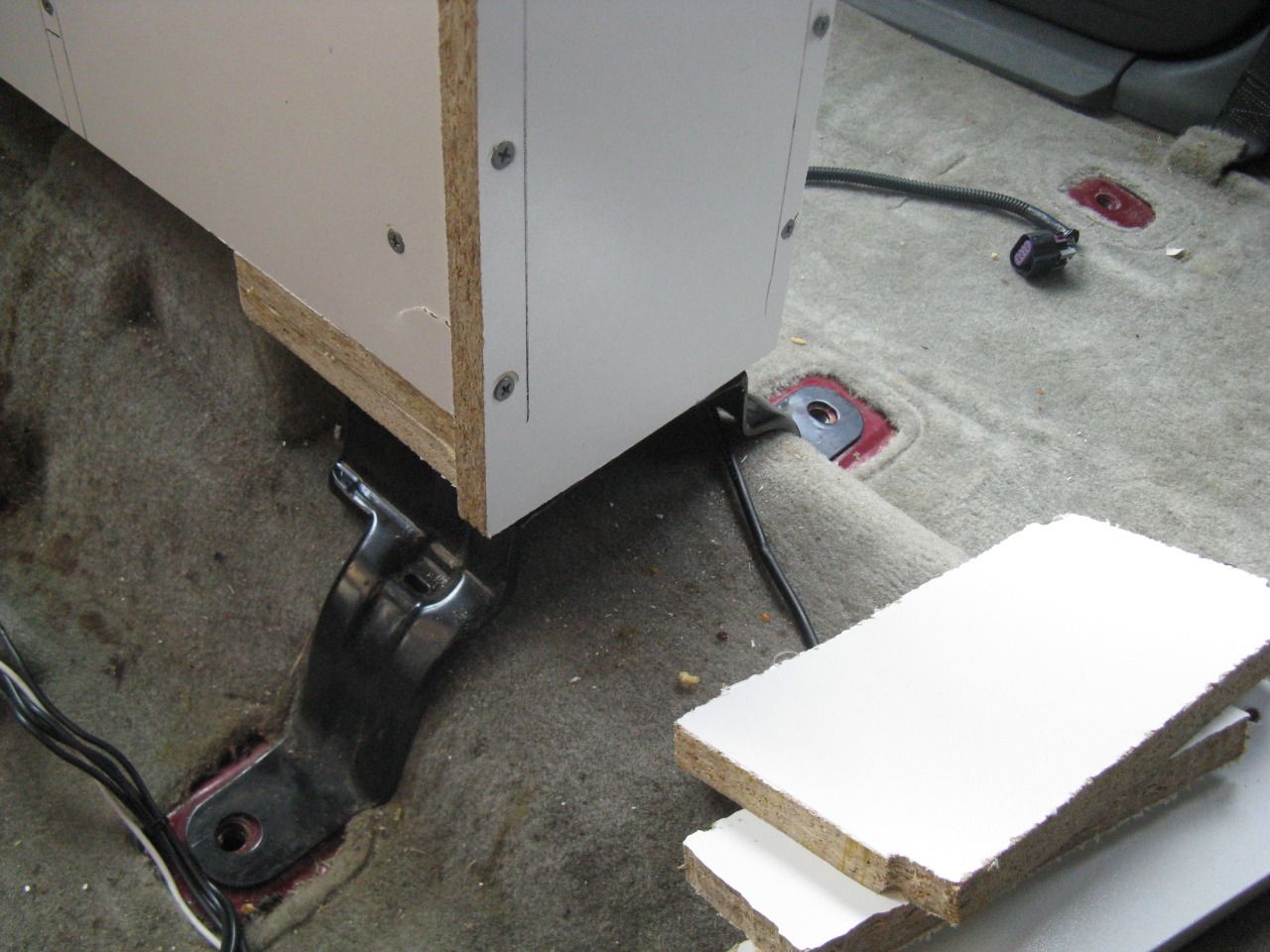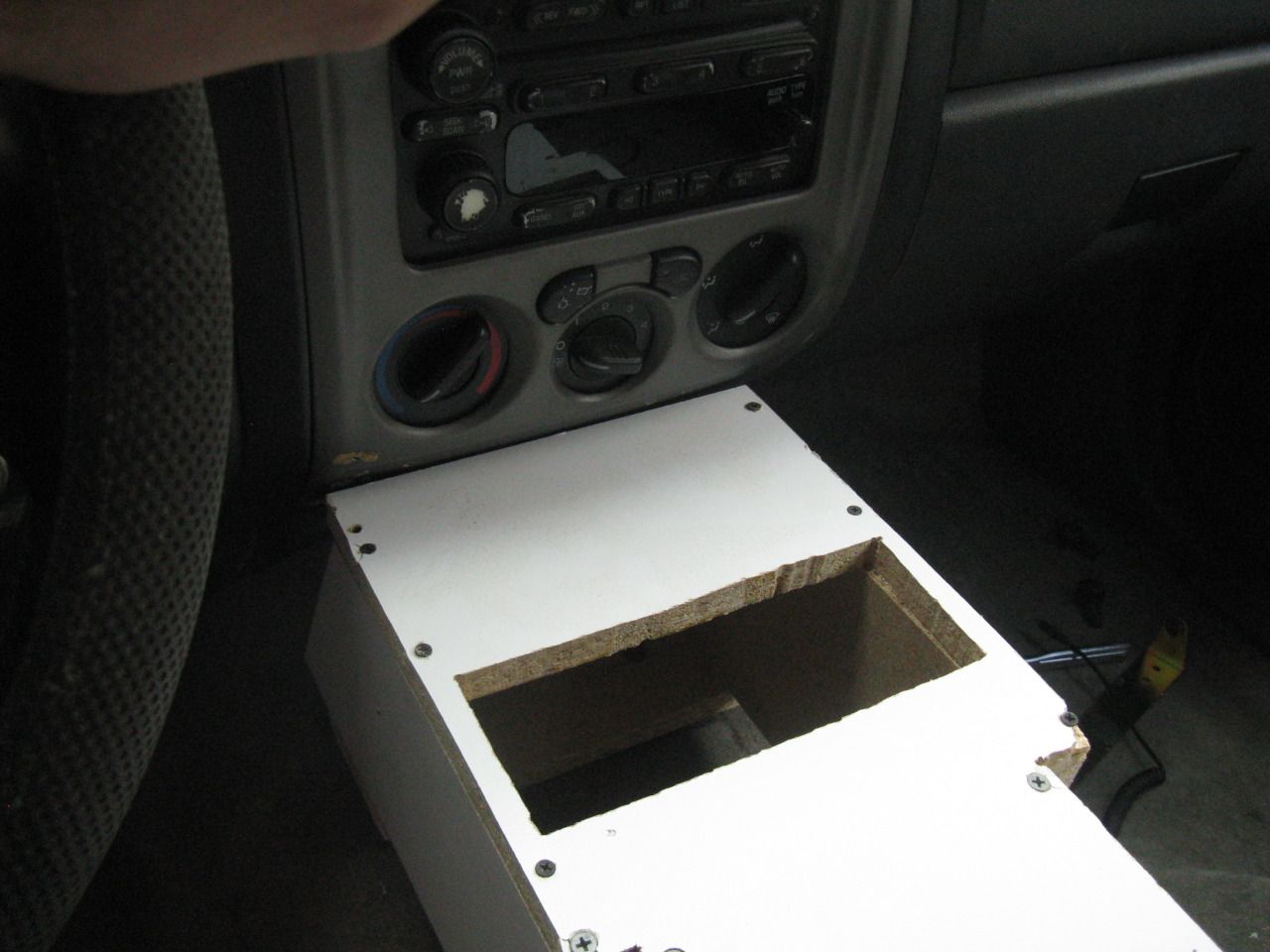 then to figure a way to secure the front. didnt really want to bolt it to the floor. so i figured a way. used a board and some sefl taping screw (had on hand and right size). they dont hook tot he floor, but sit in the holes for the plastic tabs that hold the front of the oem console down.
then was moment of truth. console in and seats in.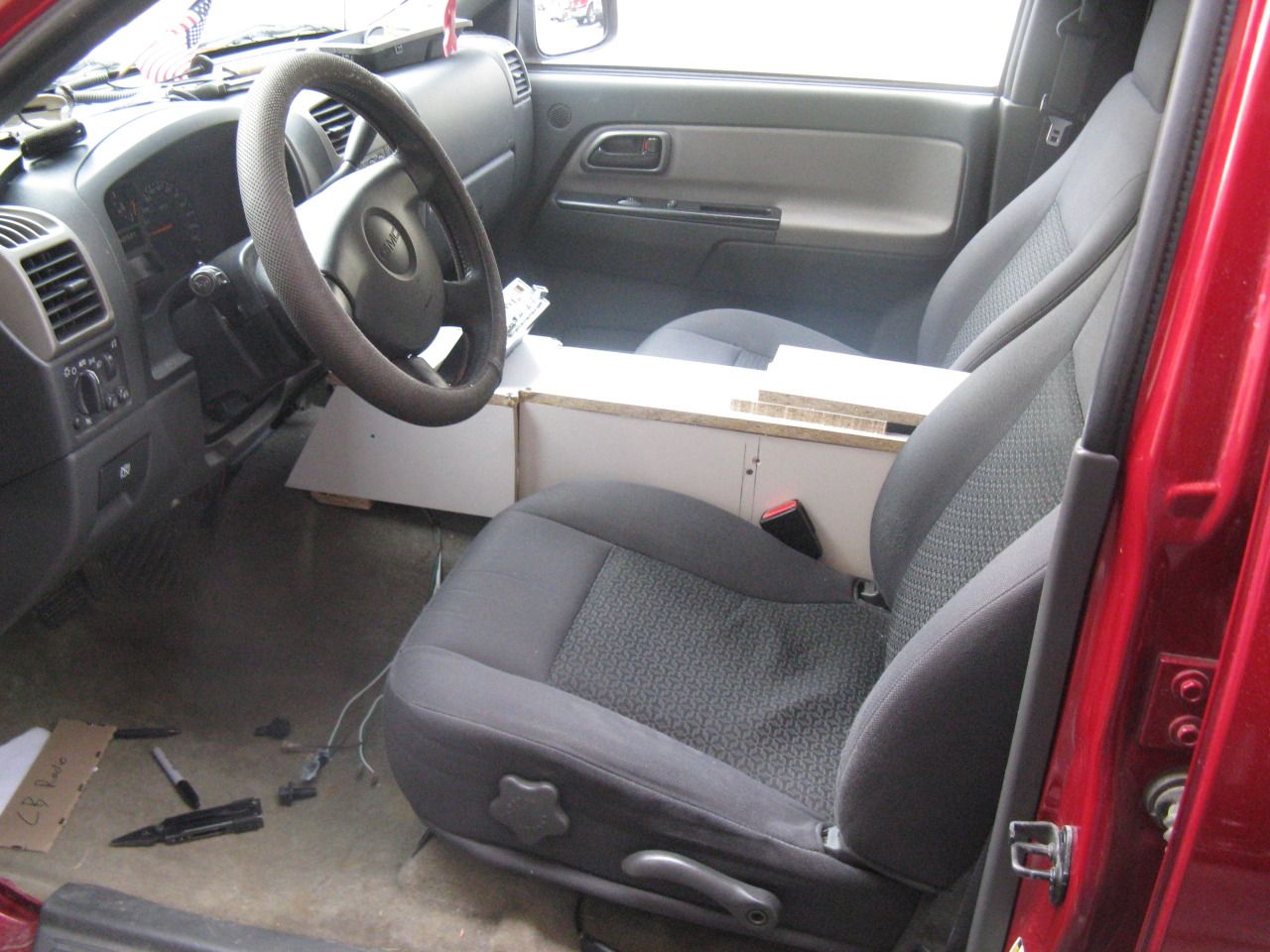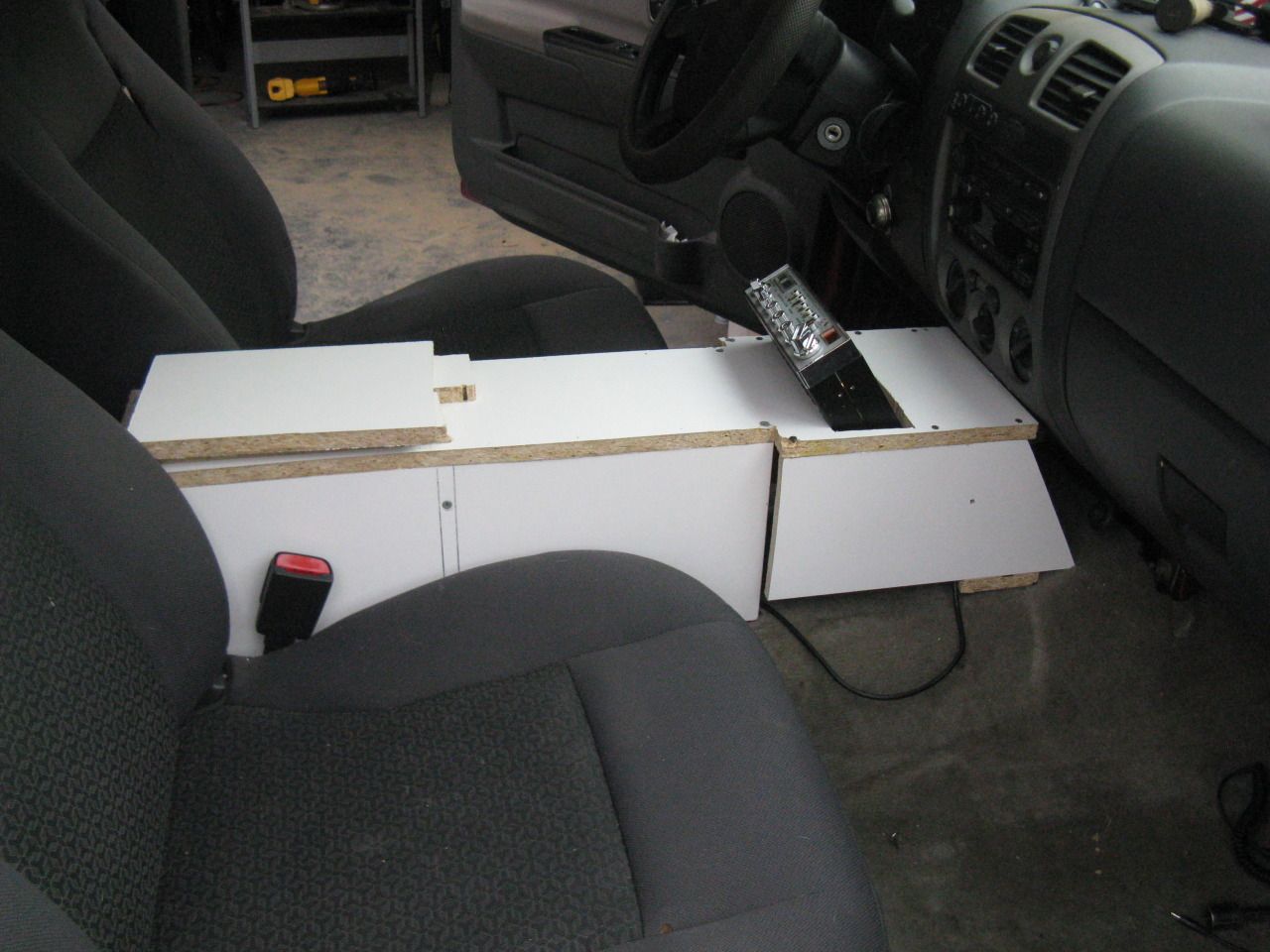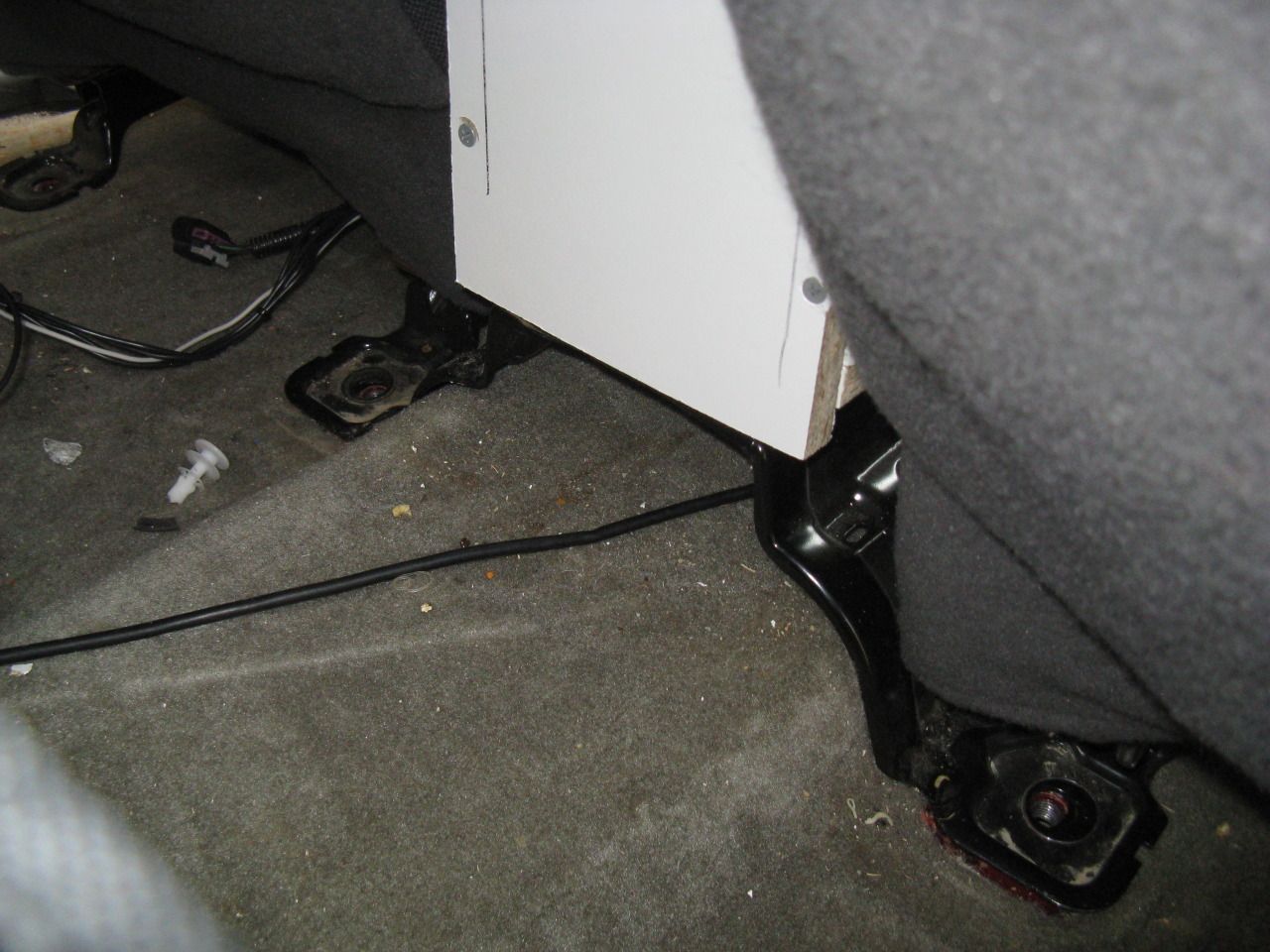 fit like a damn glove!!!! still gotta fashon up the armrest lid. but need a hinge and some lock latch. thinking something off a kitchen cabnit. had to open the hole up some for the CB tho. had to extend it to the front. the anttena cord was hitting the floor. opened the hole, and the radio sits and more of an angle and lets the radio sit in lower in the box. and dont need to open the sides up, can hear the speaker on the CB just fine as is. and the radio sits in there pretty snug, no need for its bracket.
now to find a sturdy piece of plastic or something for a switch board, then cut out the cup holders.
heres a nice pic of my lovely wires, hidden under the console