Discussion Starter
•
#1
•
Okay, well thanks to a couple members on here I got the intake done this weekend...want to give thanks to brewer for hooking me up with Hybridynamics.com (denis) and want to thank JUSTIN for pics of his set up...:355group: thanks guys!
Okay so the main reason for me doing this intake is because I wanted to do it on a budget/ start off my performance mods...
Resources used for parts:
Home Depot
Hybridynamics.com
Local piping shop
Parts from resources:
Home Depot-3" rubber plumbing couplers/ 3/8 air fitting for valve cover breather
Hybridynamics.com- BPi Velocity stack & KN RF-1048 air filter
Local pipe shop-45 degree 3" electrical conduit PVC
Time for total install 45 minutes.
I utilized the stock air box to maintain a location for the MAF sensor. The install went really quick, the time consuming part was waiting for the spray paint to dry...
I didnt take any pics during the install because there wasnt to much stuff going on....very very simple!
Here she is.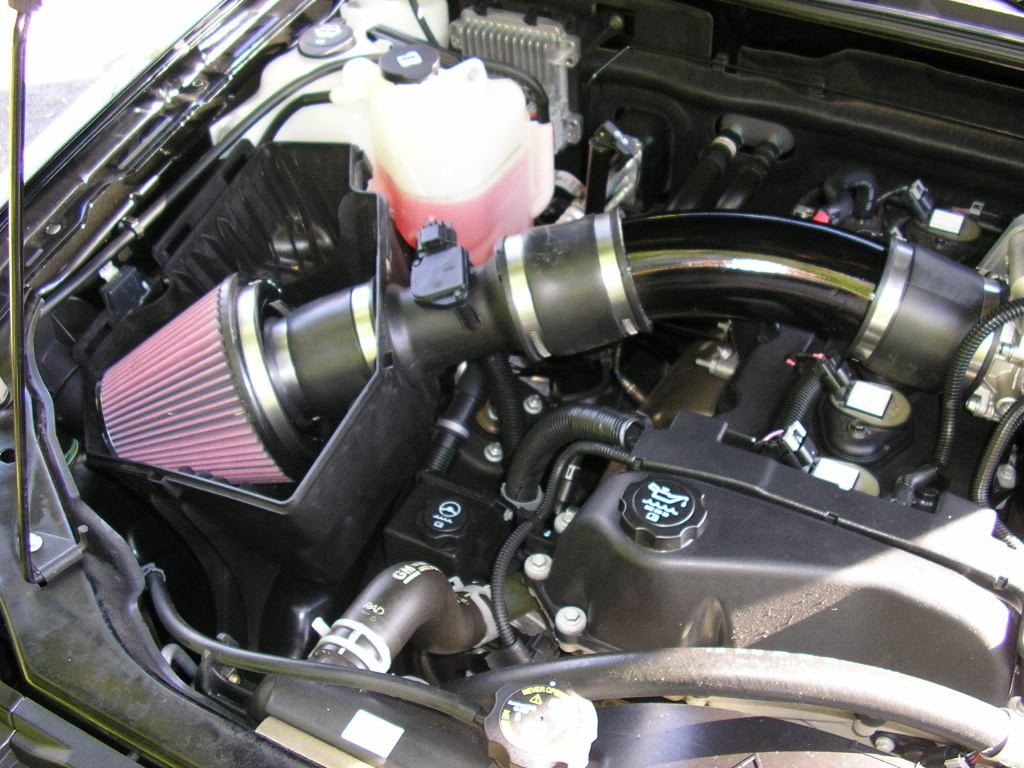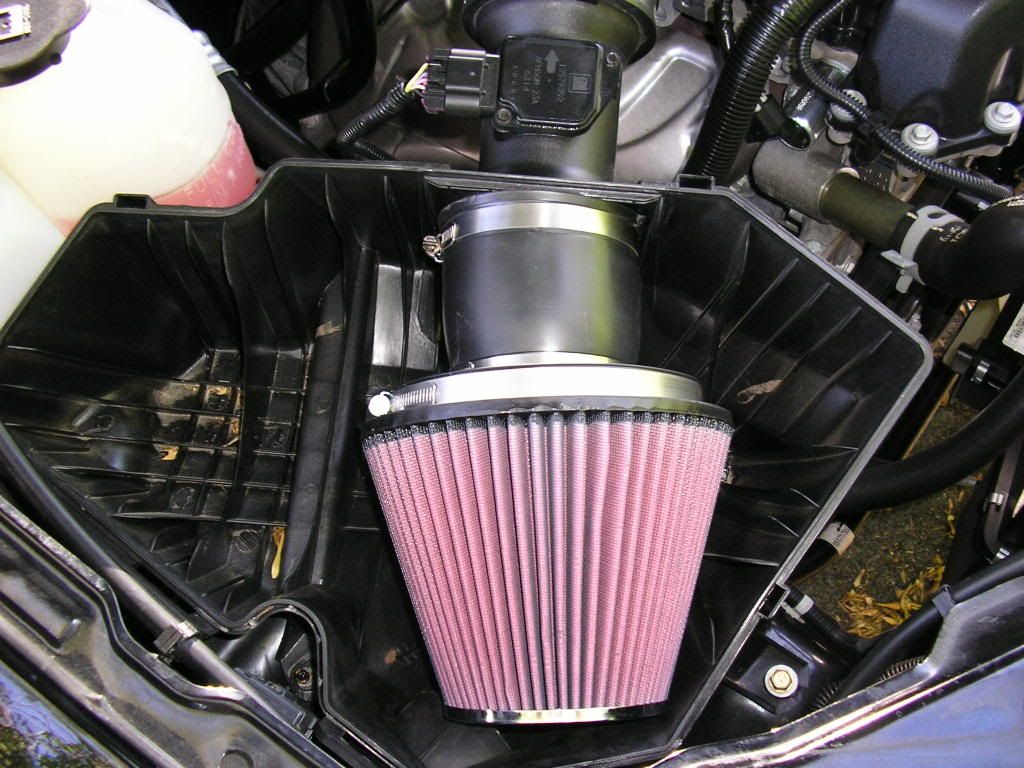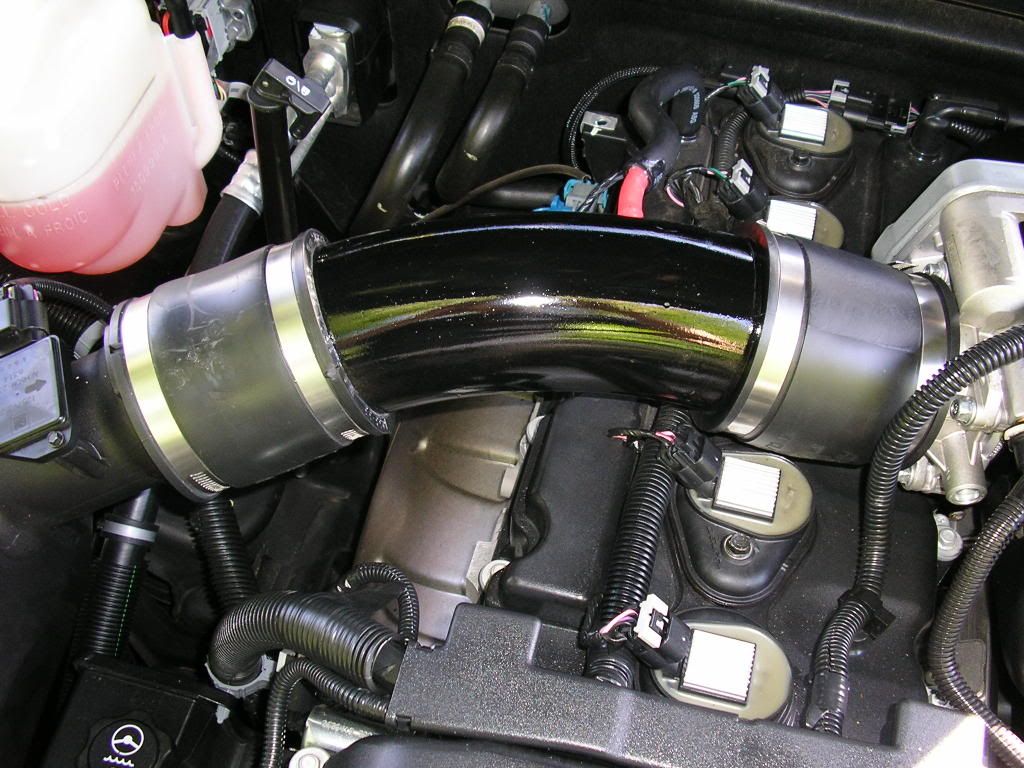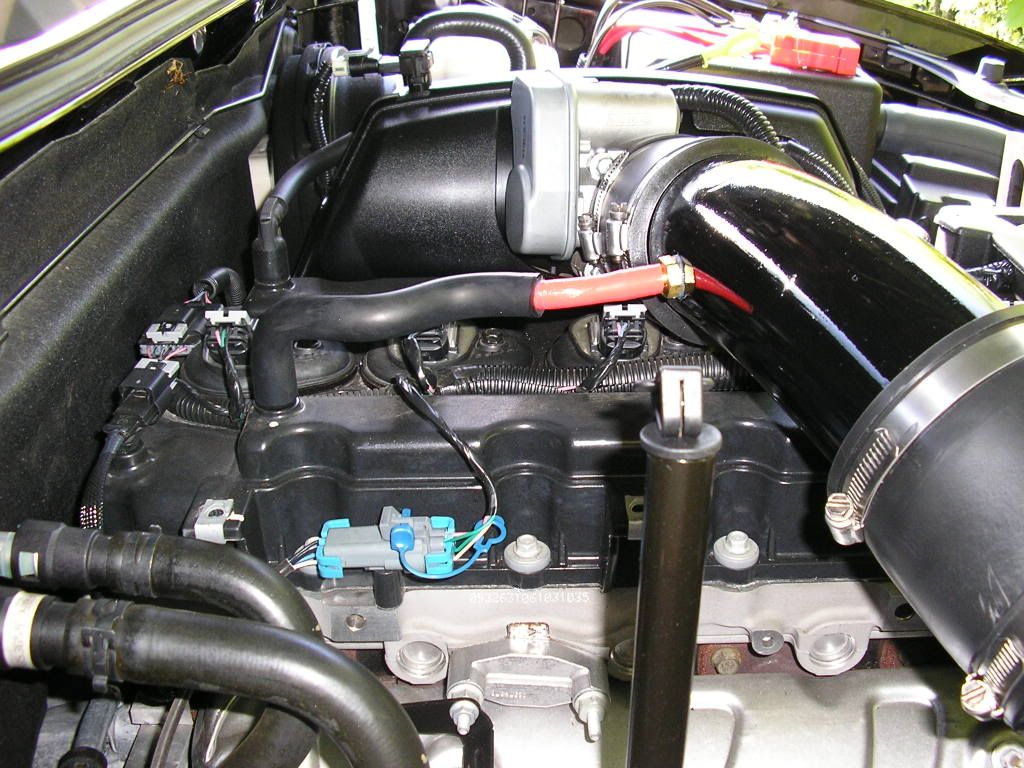 Okay dont flame me for the Air breather hose...I didnt have enough of the one hose yesterday, so I have to go out today and get the right stuff...:dawg:
Im also pulling everything back off and resanding the PVC so its as smooth as glass. Im also going to be replacing the two couplers on the PVC with something a little more stylish( I just wanted to get it together this weekend until I found a better coupler)
After install I took it out for a test drive and didnt lay into it to hard, came home and checked all fittings and such...After that I took it out and really laid into it. There is def an increase in HP from the butt dyno, the only thing Im not to pleased about is the NOISE LEVEL! THIS THING IS LOUD, when you lay into it really hard. At cruising speeds it sounds stock and you cant notice the intake at all.