OOOOOOK so these are the numbers i think we all have been waiting for.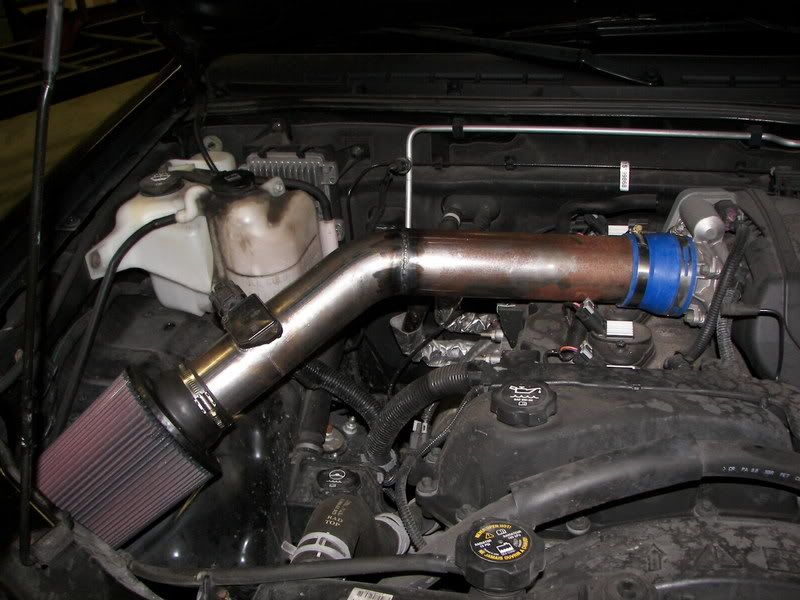 JCFAB intake, in its roughest form, the final product will have a cnc machined maf housing, tig welded onto and aluminium pipe by yours truely and powder coated any color you want. nothing is final but that is the plan. it will have the proper nipples for the FPR and the vavle cover hose, the current one has one i just dont have the pic cuz i added it after i stopped taking pics :-D and it will have a heat/air sheild like the fipk and bruteforce intakes.
1st dyno graph is when we loaded back on the stock tune and put the stock airbox on, and did a dyno run.
2nd dyno graph shows the truck with the stock airbox with the VMP tune!!
3rd dyno graph shows the VMP tune, with the JCFAB intake... THATS WHAT IM TALKIN BOUT!
Intakes are still in the prototype stage so ill be getting on making them and getting the parts machine if people show enough intrest in wanting them
We will be offering a Tune + intake package, which i will have prices on as soon as i get a price on what it will cost me to make the intakes.
Also if your not interested in the intake, clearly you can see what the tune will do just for your stock truck which, that will also be avaible.
hope you guys enjoy lets see some feedback!!!