Well it has been a long time BUT I'M BACK IN 355!!
For the past 6-8 months I've been hunting for a replacement truck and while there were a few that fell through I finally got one.
At the end January I found a truck on craigslist... in Texas, so I called the owner told him I was interested and that it was kind of a odd deal because I live out of state and was financing the truck, and he was a blessing very helpful and understanding through the whole process on Feb 14th we got all the paperwork done at the bank and I technically owned the truck at that point. Jump 3 months, one payment and a missed flight later I caved and had the truck transported (I wanted to fly out and drive back) 2 days later it arrived this morning.
Quick Specs
2007 Regular Cab ZQ8
3.7/4L60e
3.73 rear non posi
K&N intake
Throttle body spacer
Here are all the pics the PO sent me of the truck.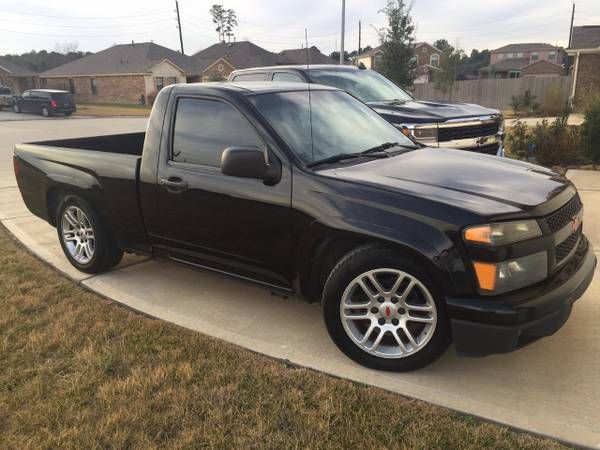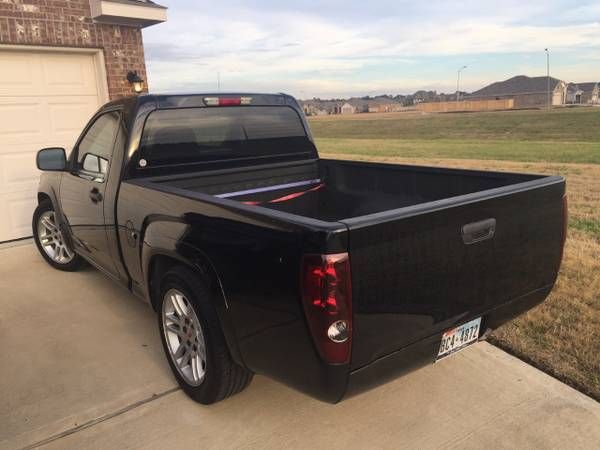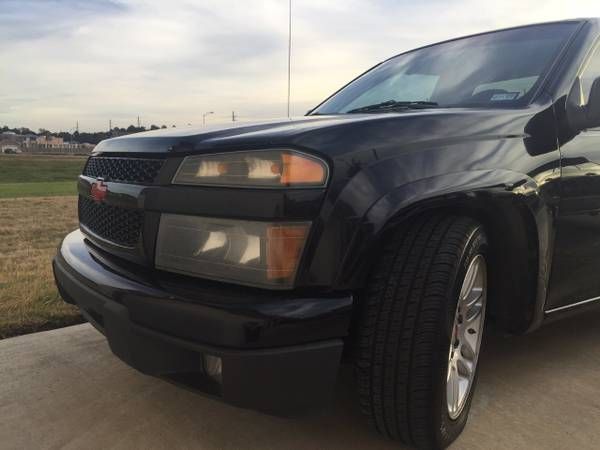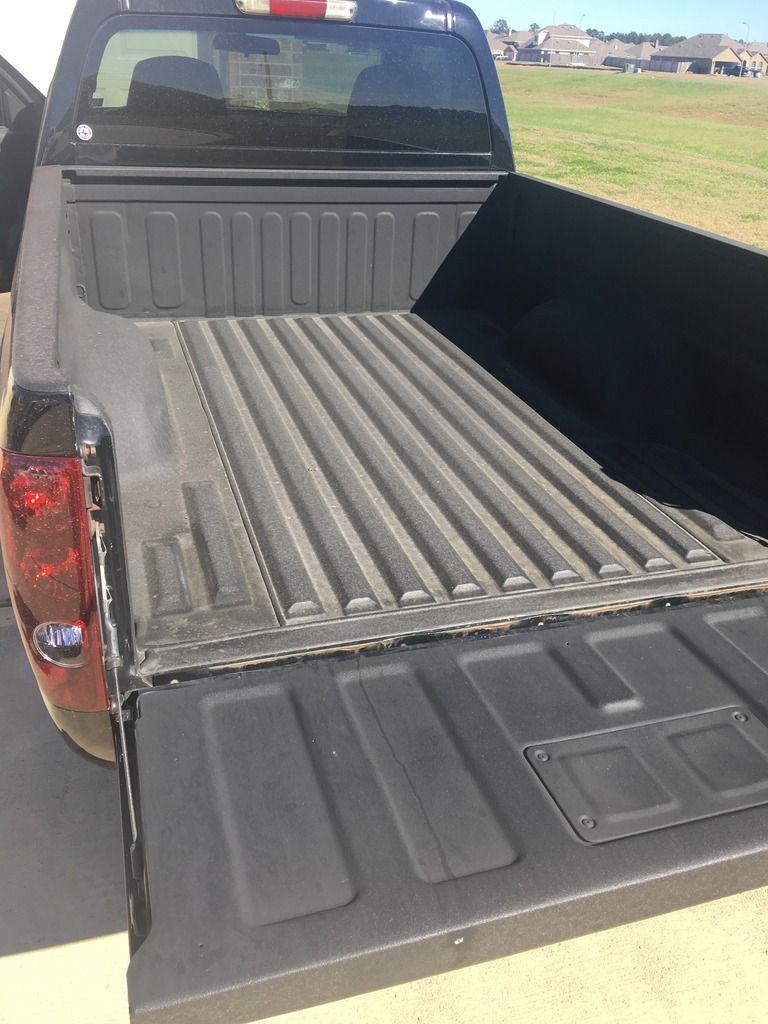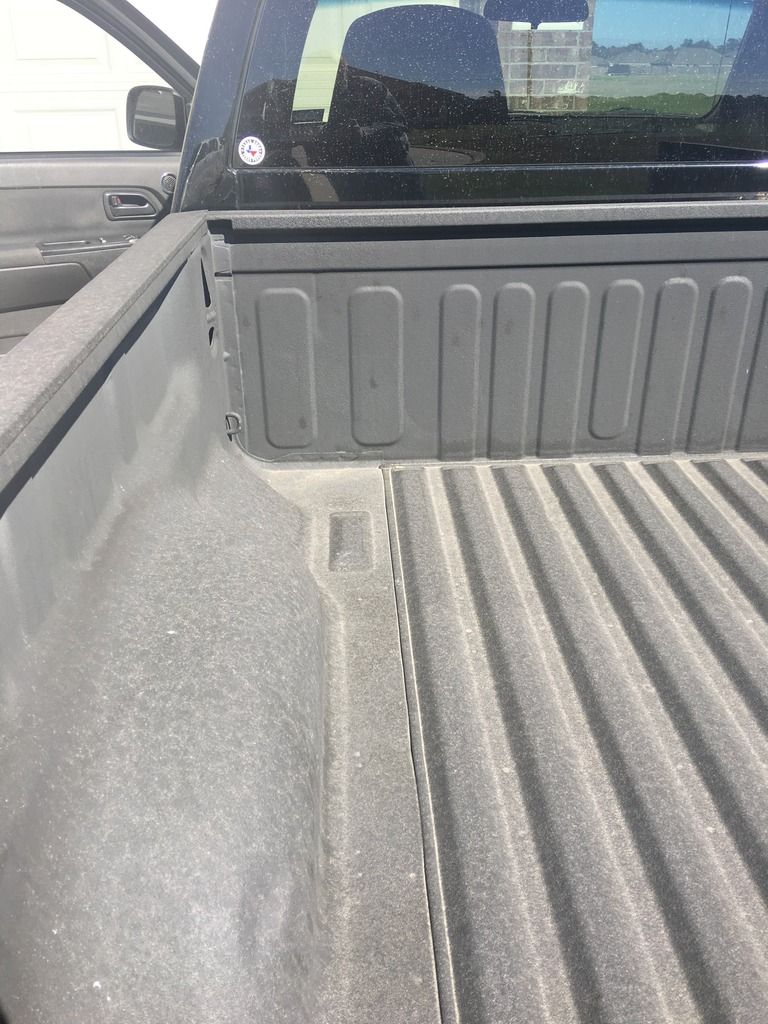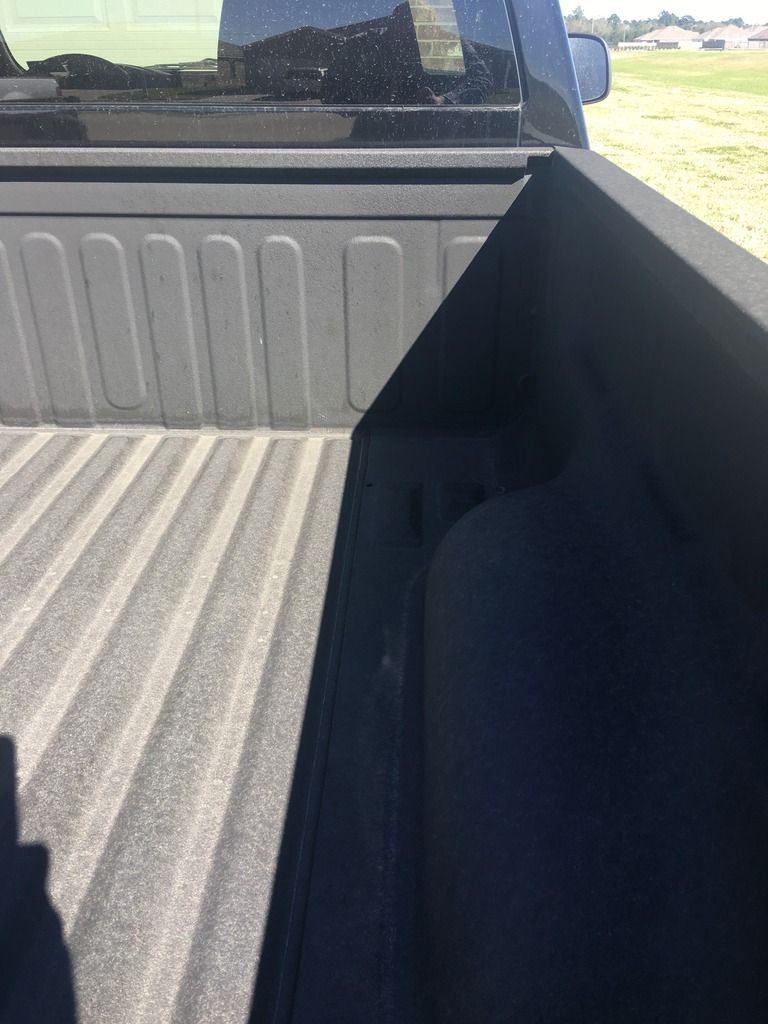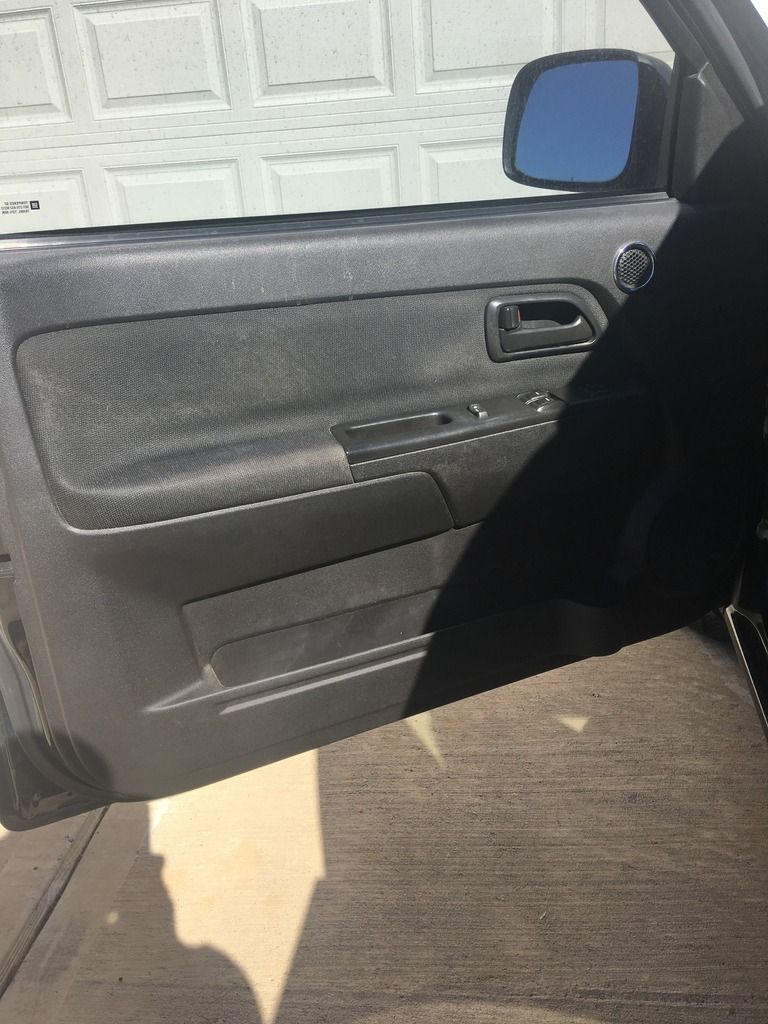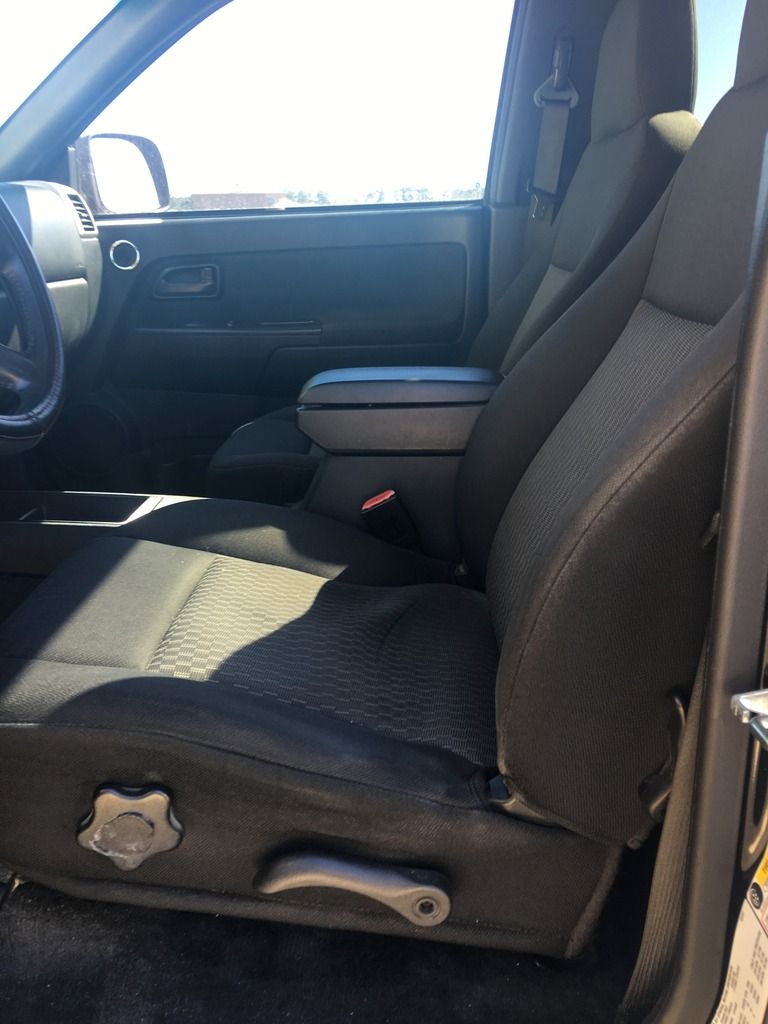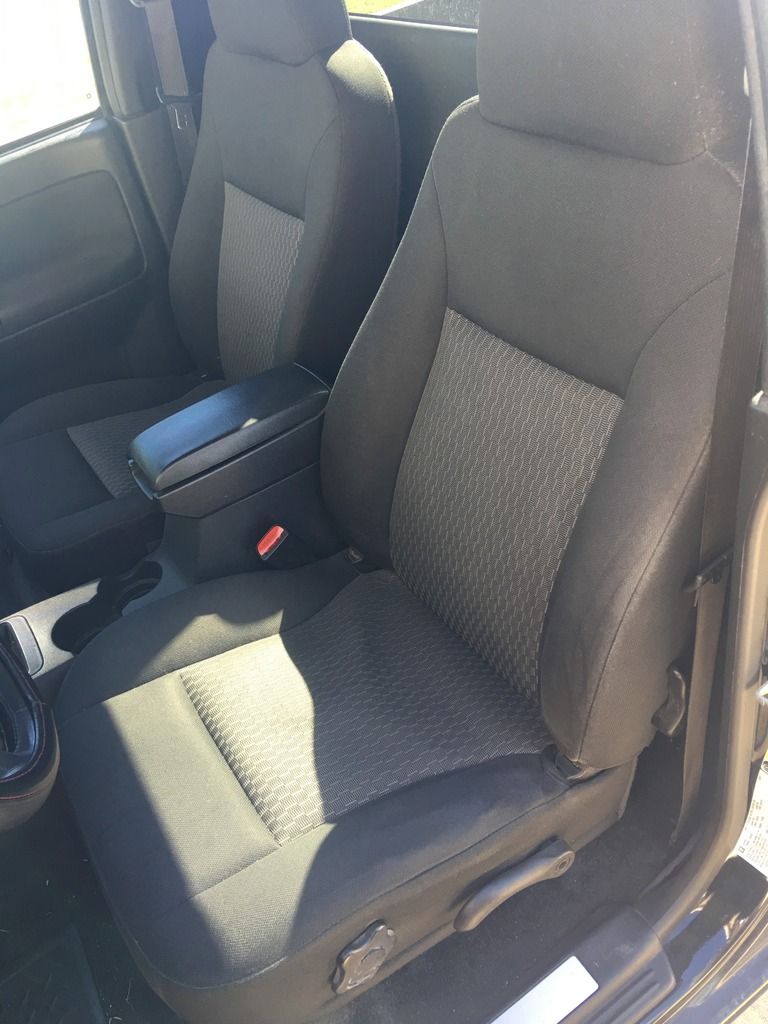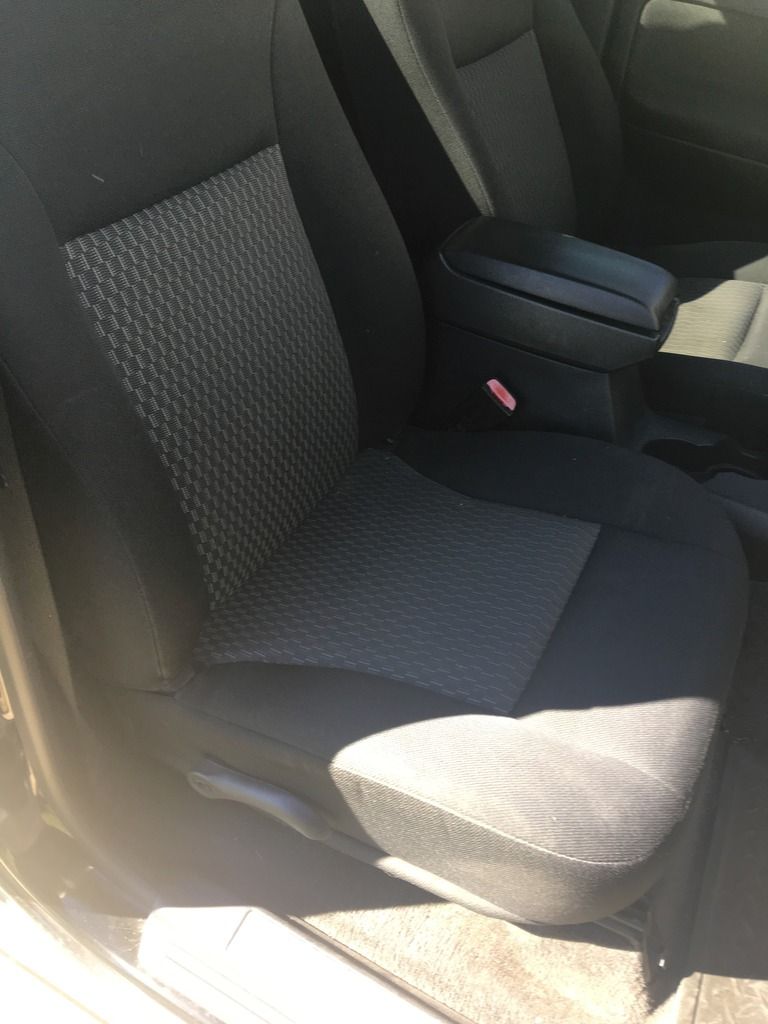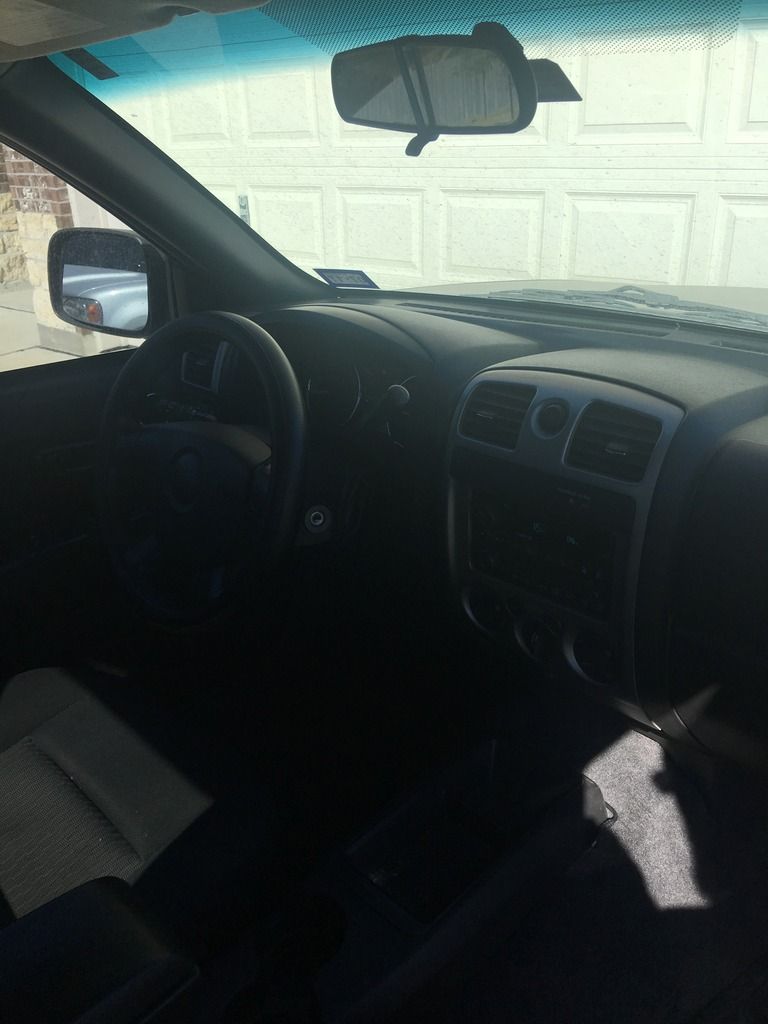 I've Been obsessing over these pictures for 3 months.
And let's go thru my day
A Wild Colorado Appeared!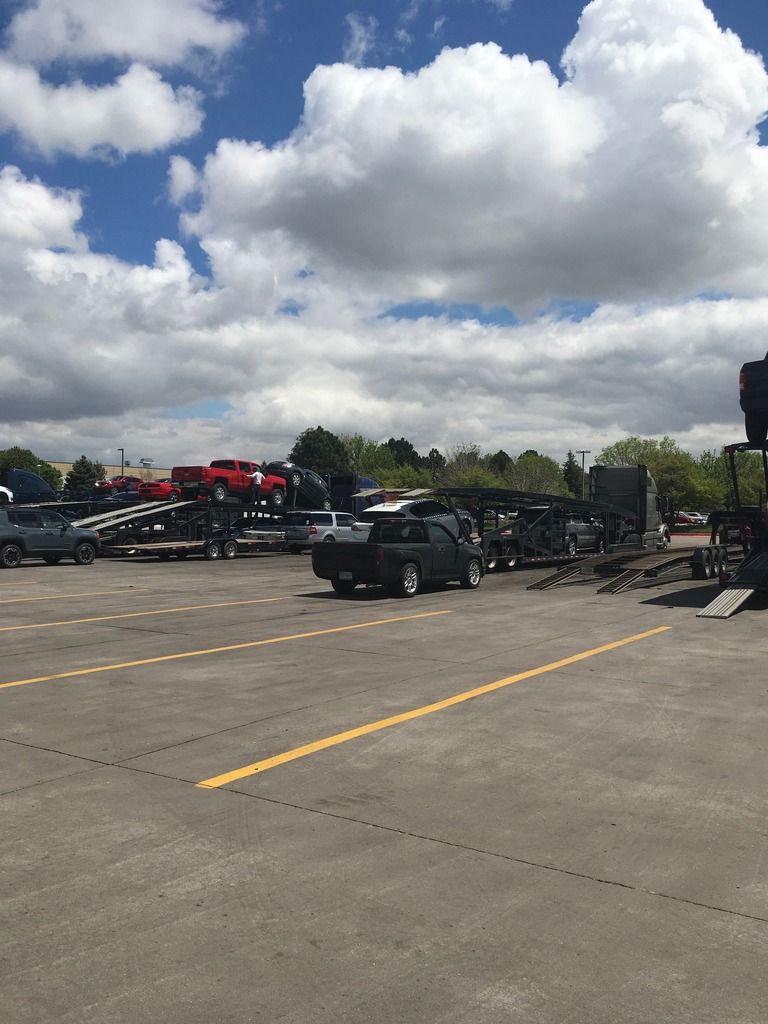 Gas station Pic Right after picking it up
Dropping off the GMC (don't mind the missing hood doing some engine work)
TPMS light is on so I went to discount for some air did not solve problem.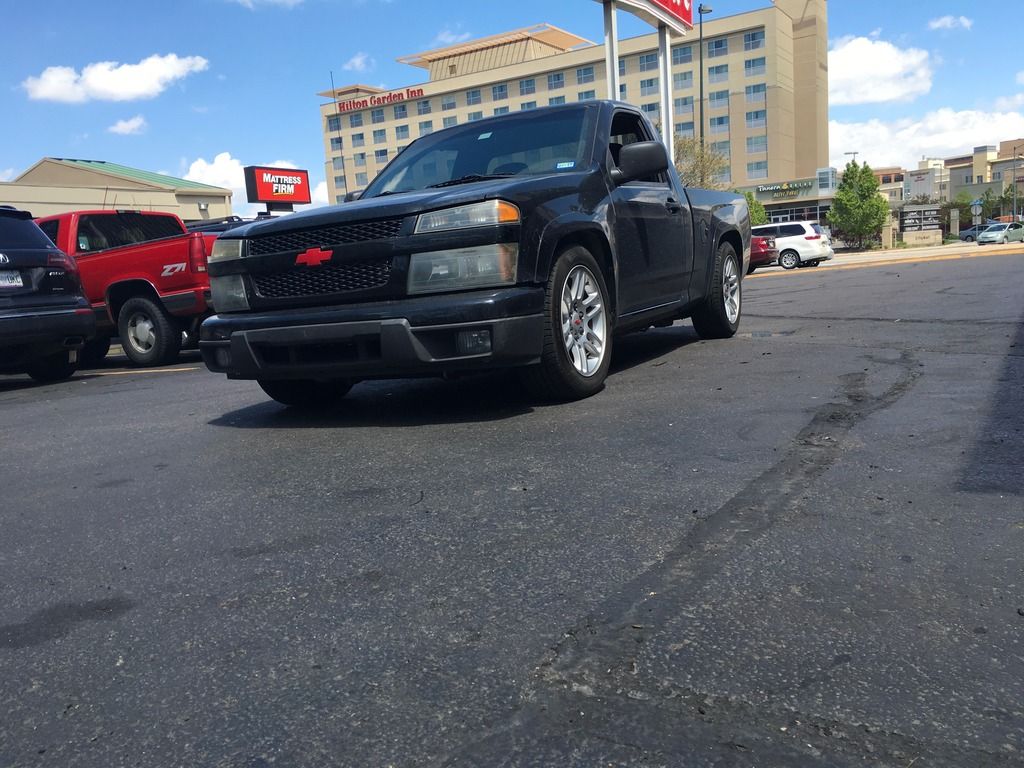 and another I think this was with my iPhone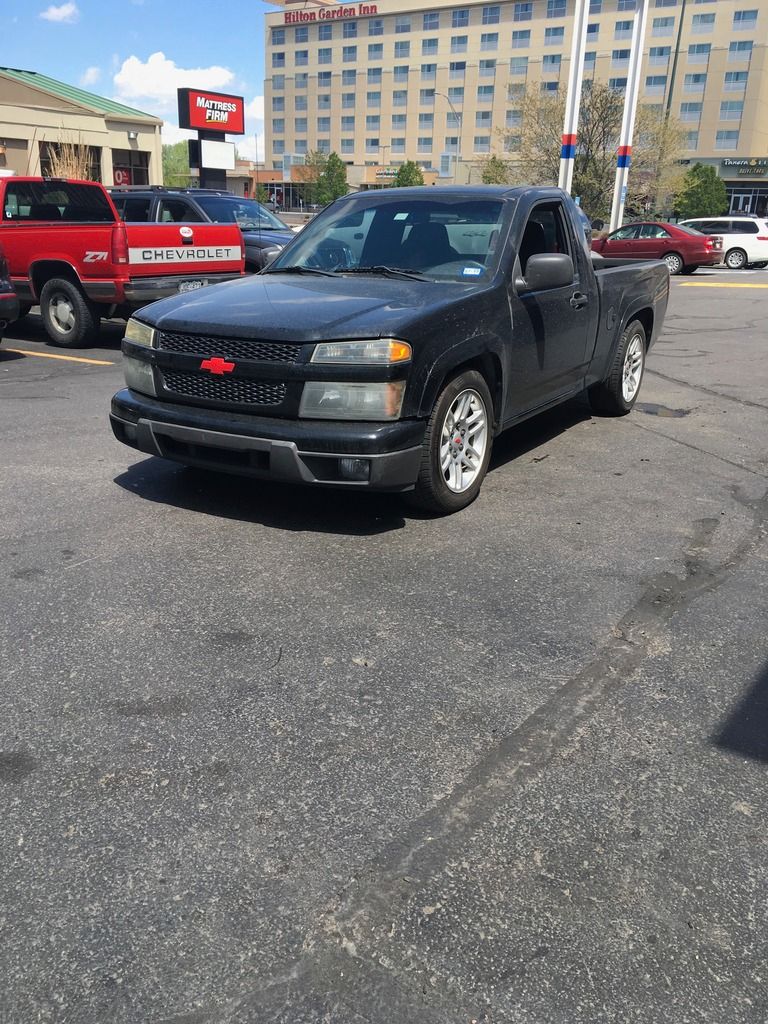 Stopped to get lunch just outside of downtown (caught the wife)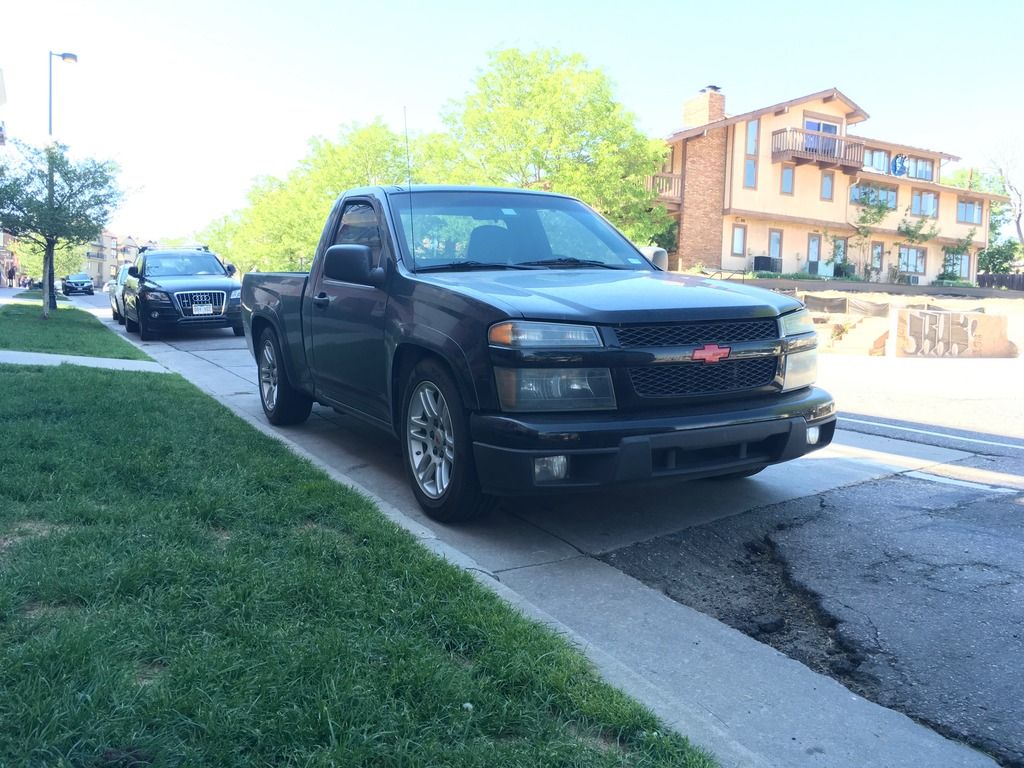 I can't tell if its been lowered or not other than these block's it feels a lot lower than my old truck but it also has bigger tires 235/55/18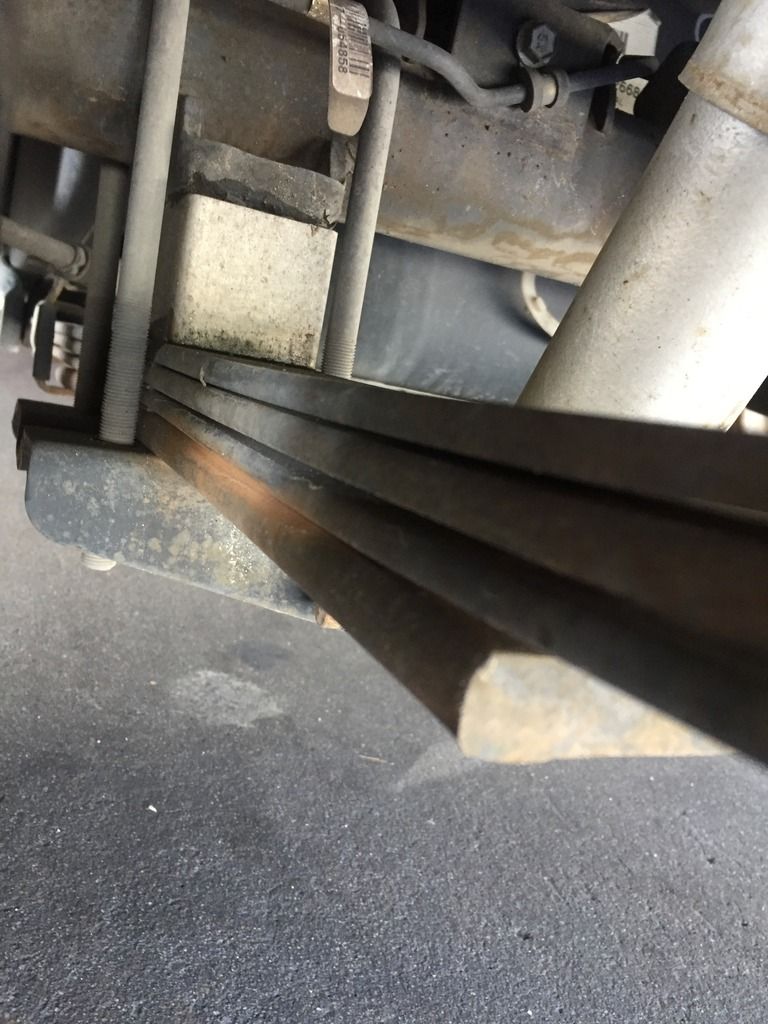 and the fun begins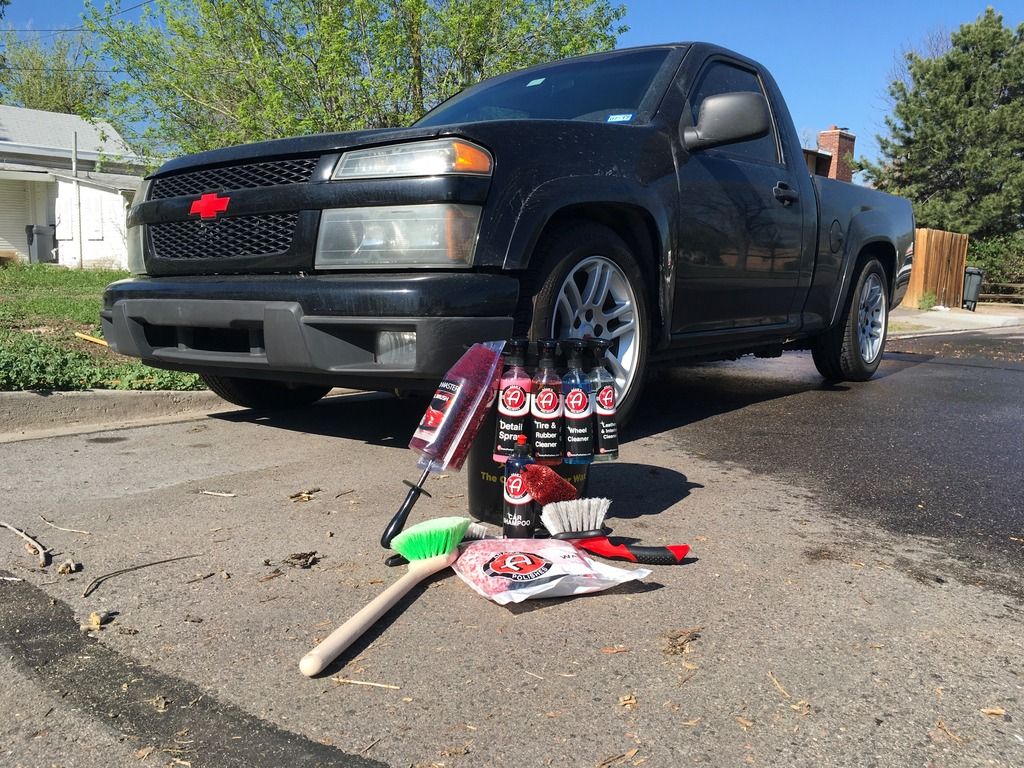 Started with the wheels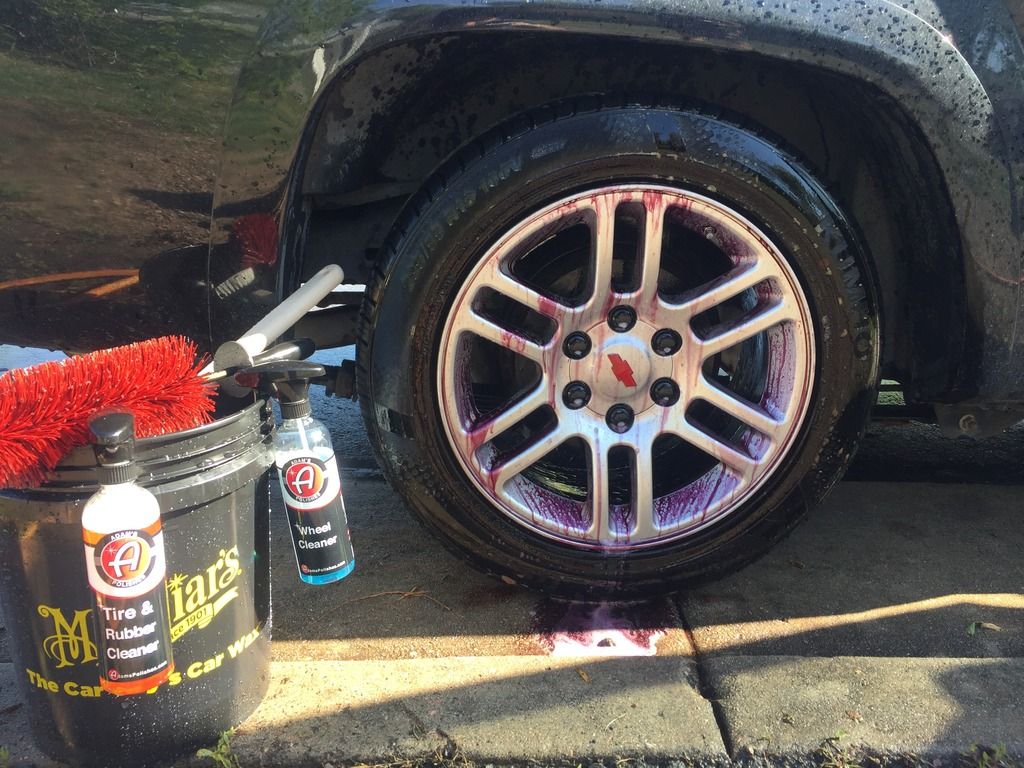 Money shot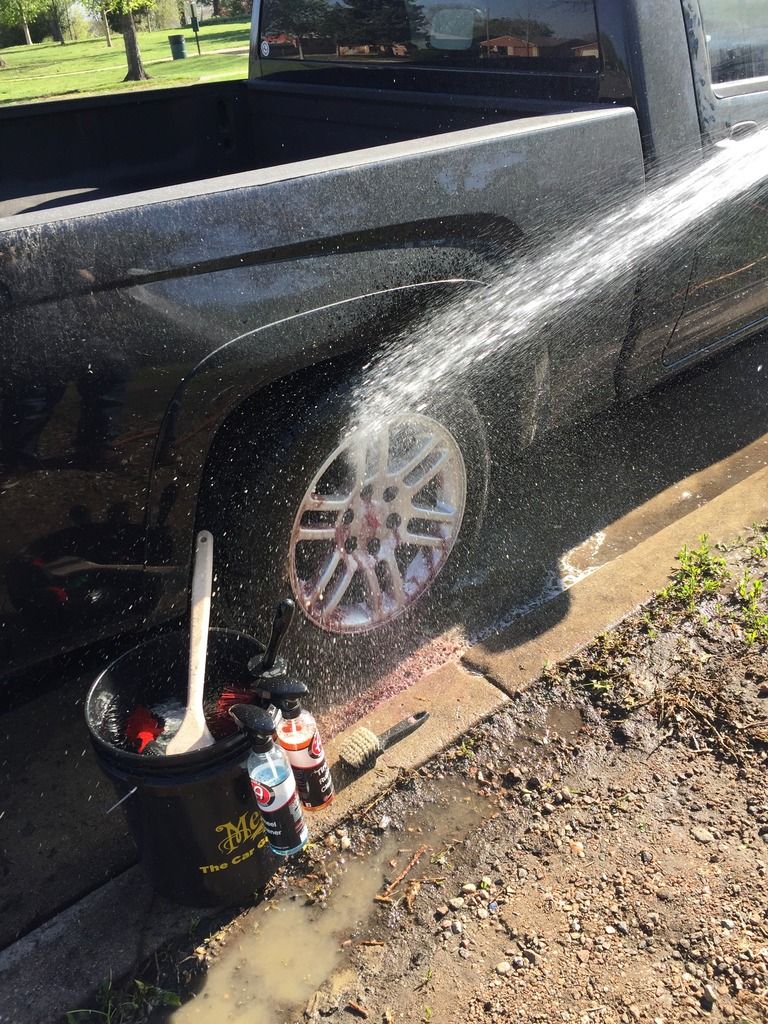 *cough*sponser me*cough*
Filthy and I forgot my foam cannon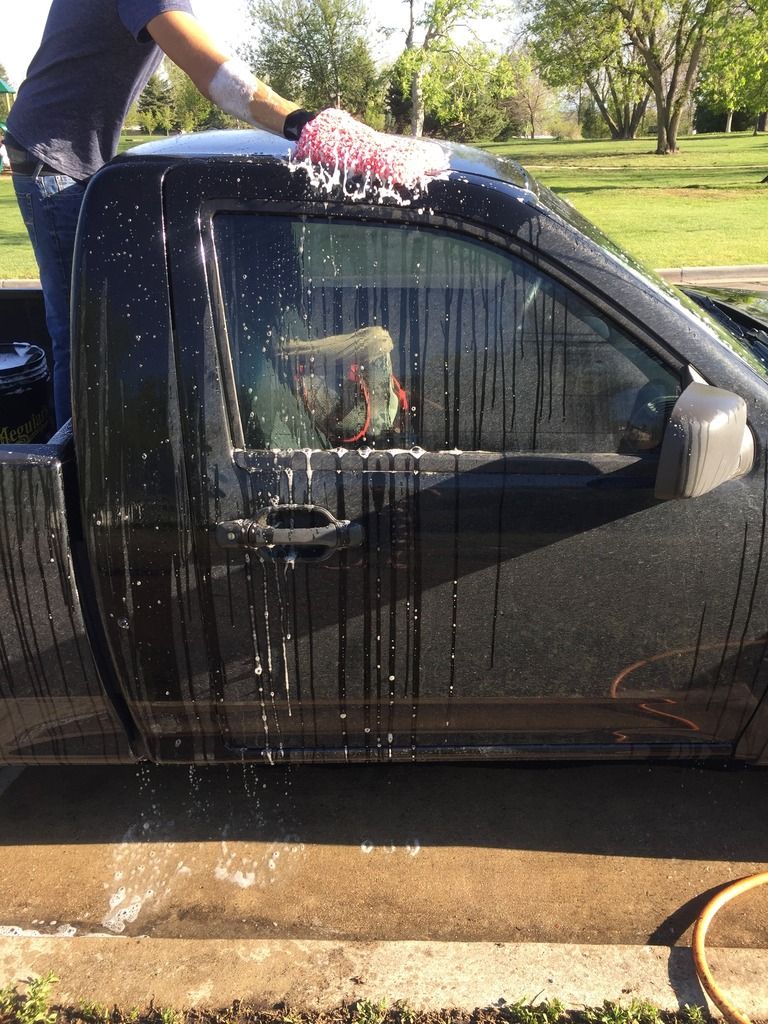 This worked better than I thought it would
I don't have a drying process so truck's still a little wet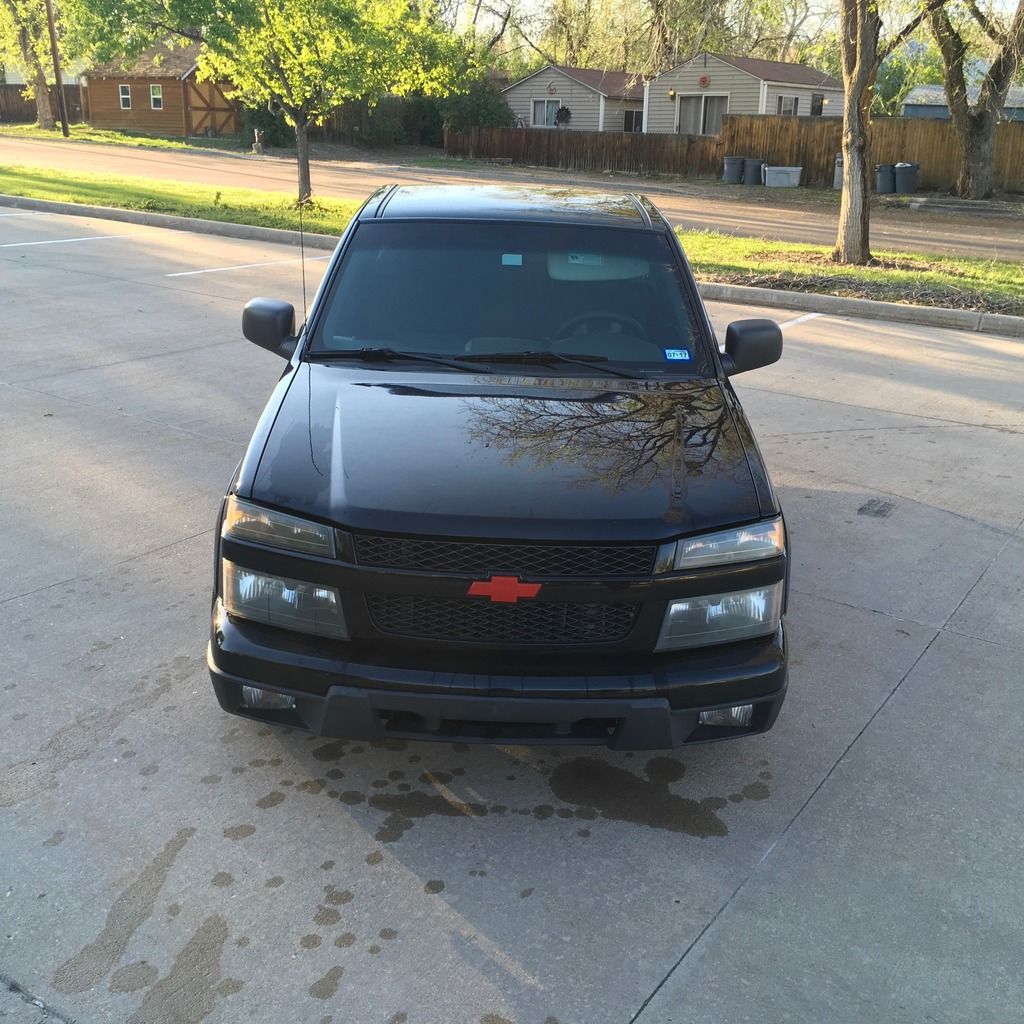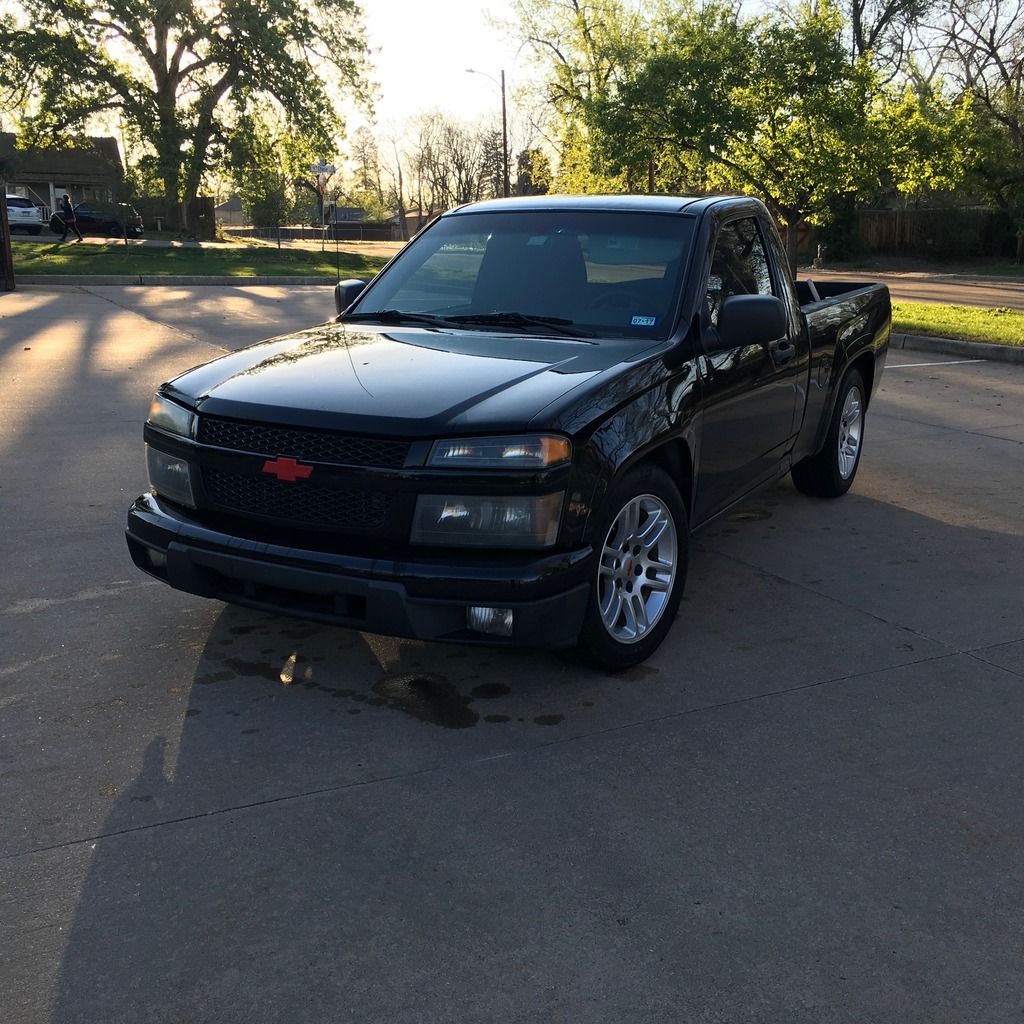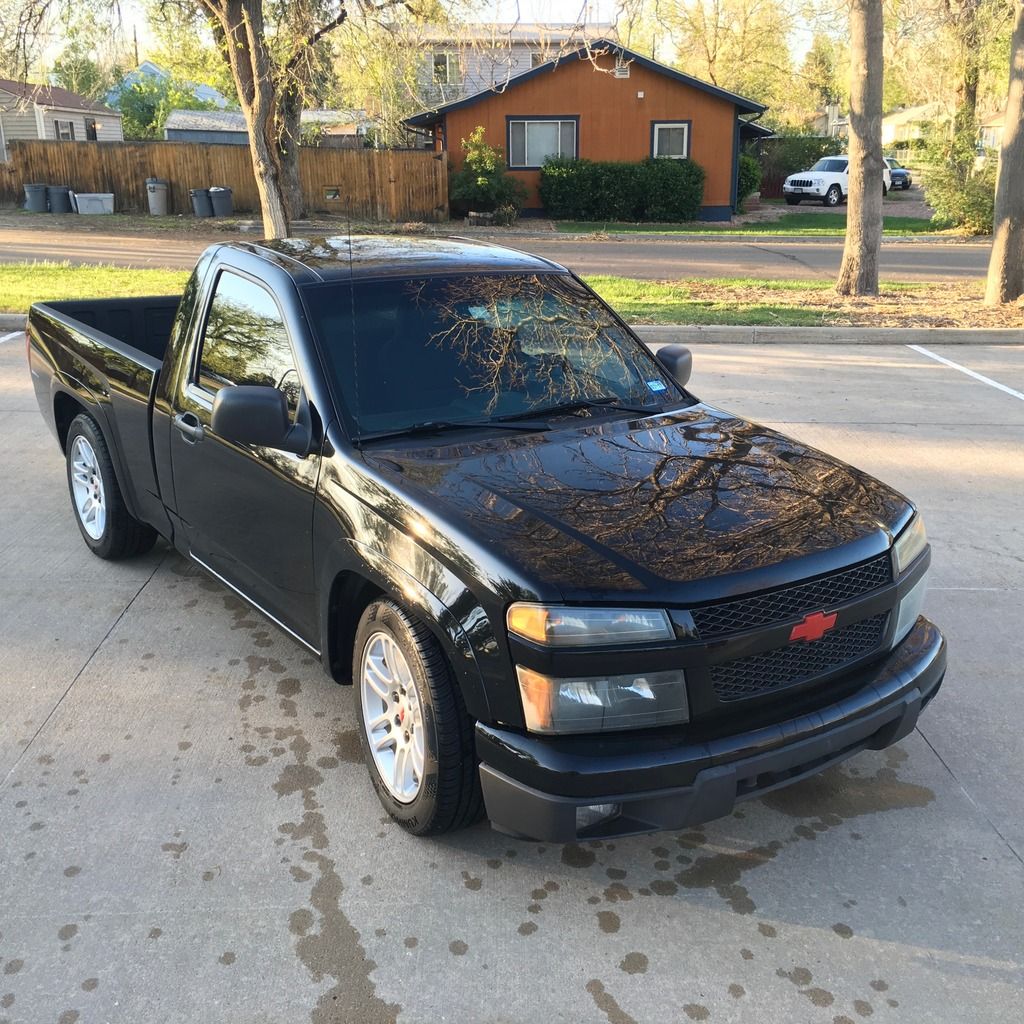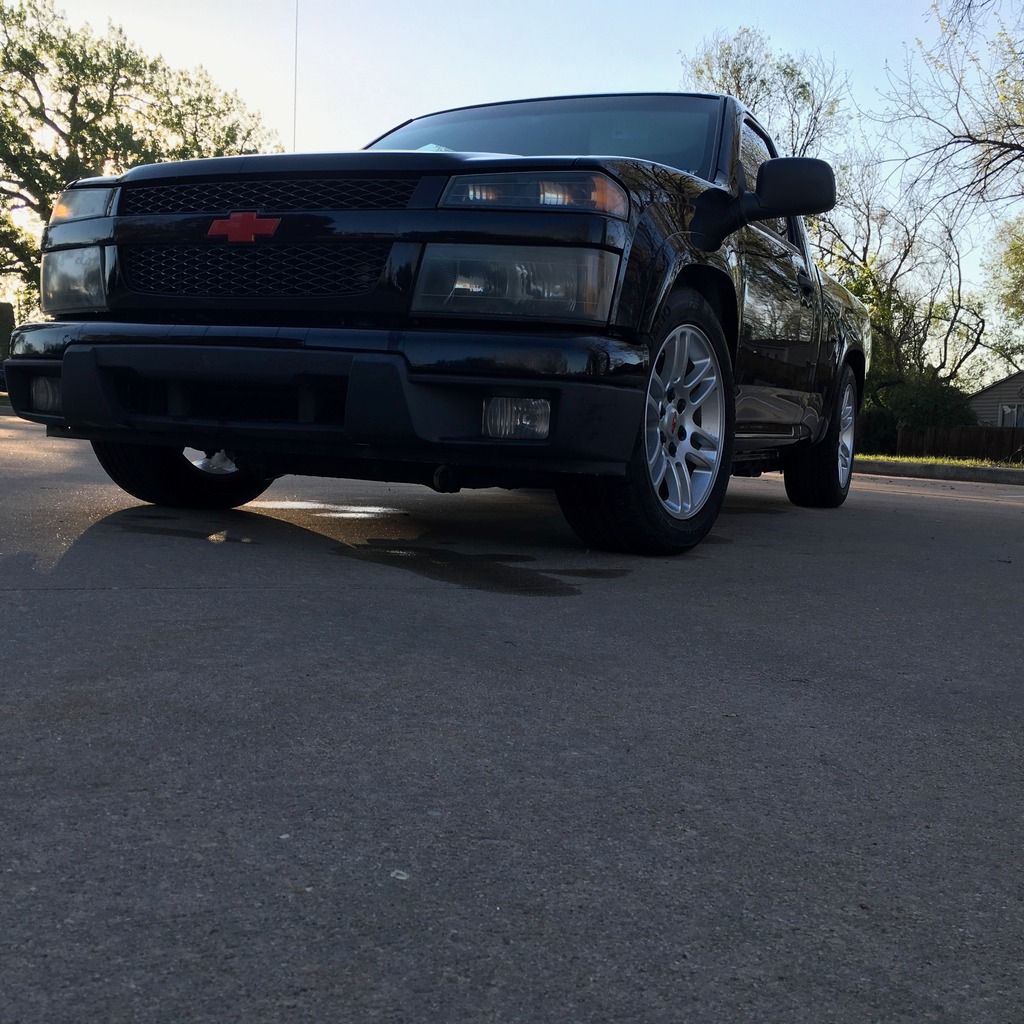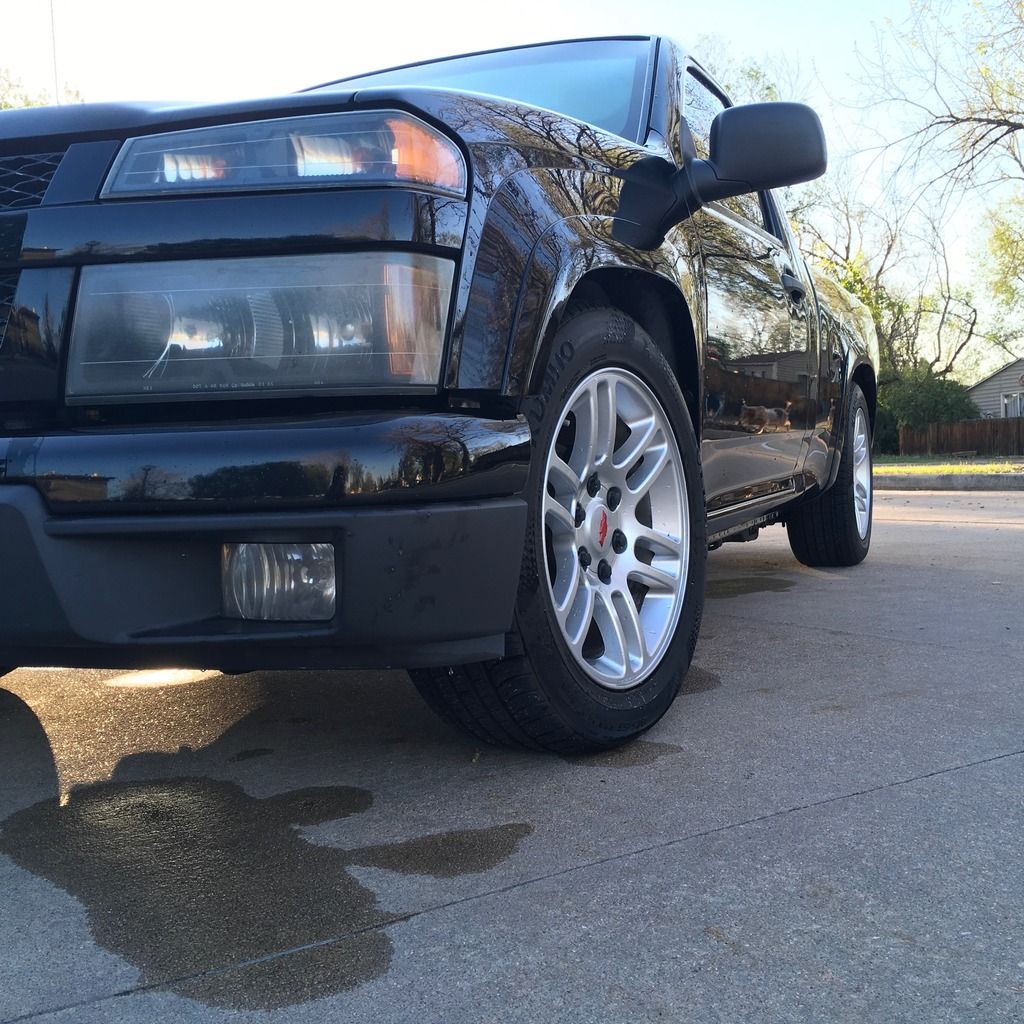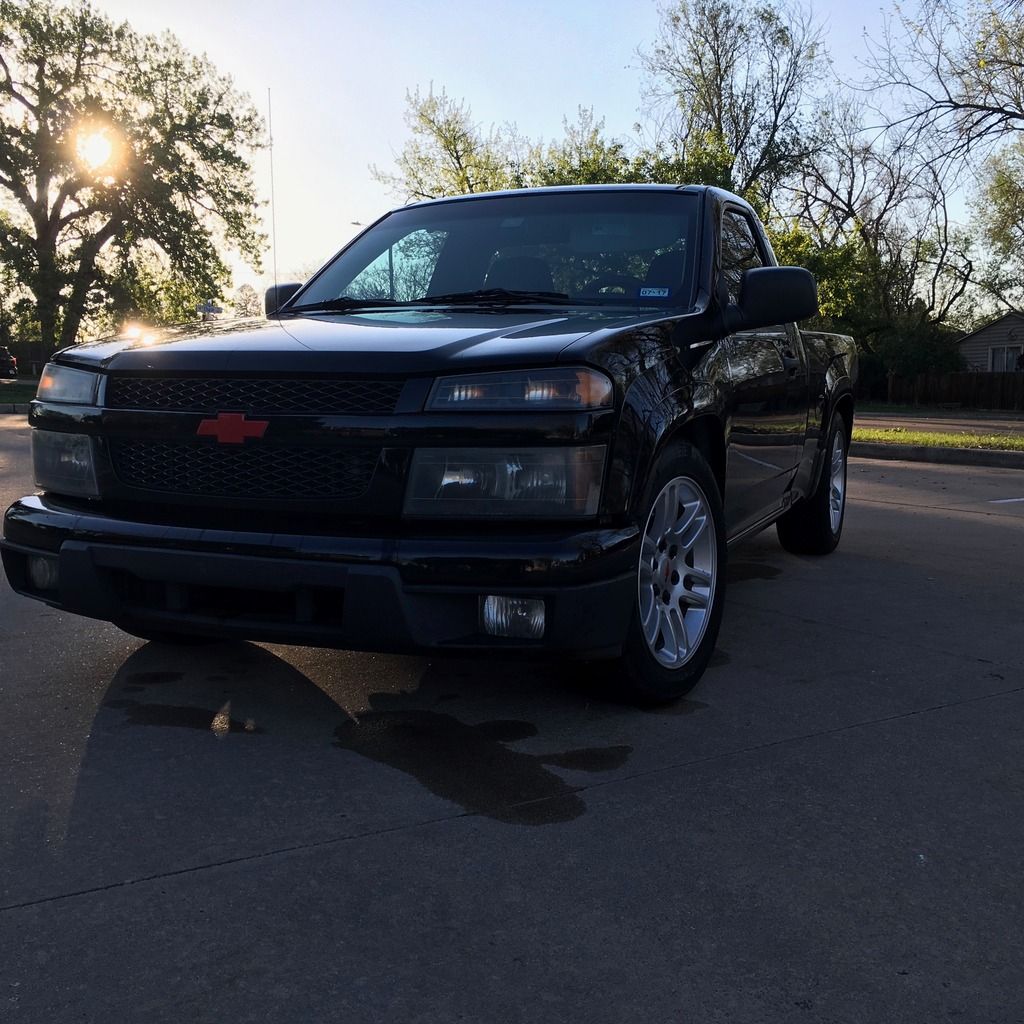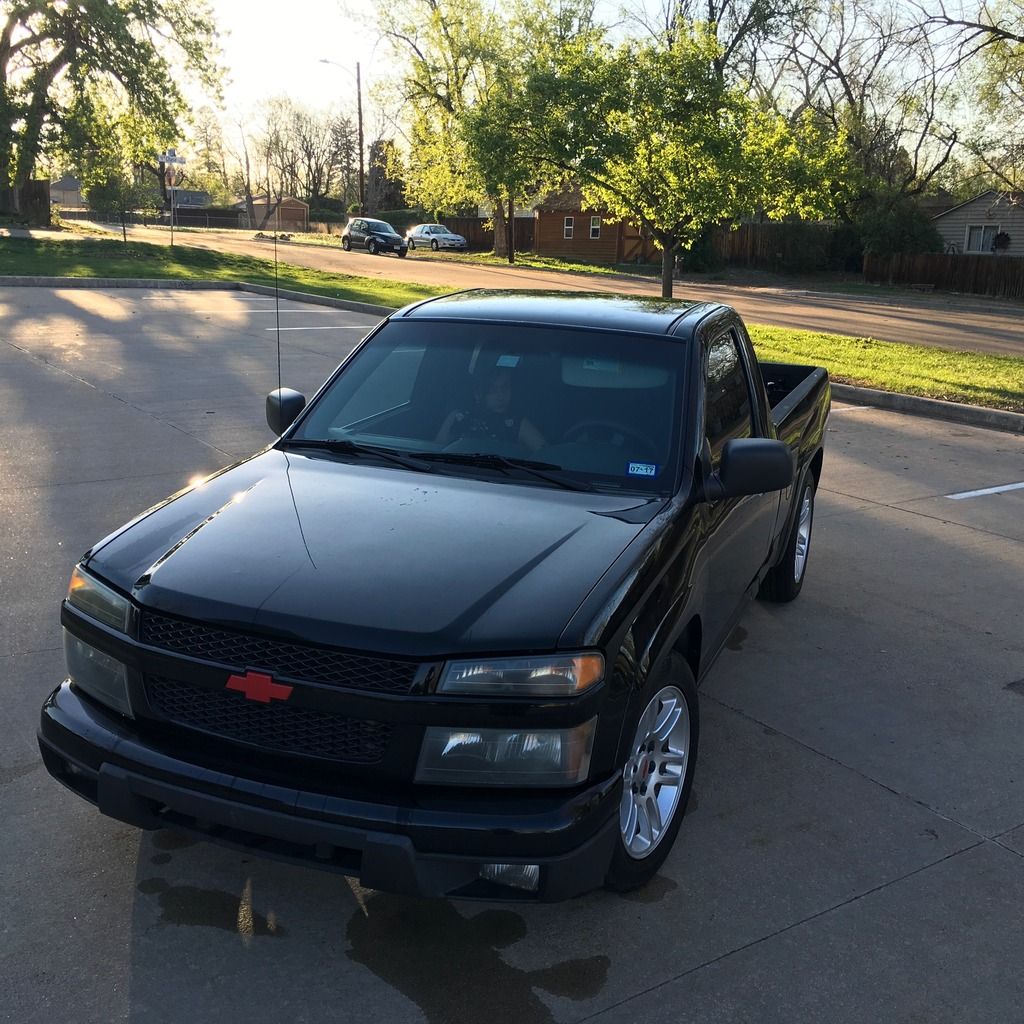 The truck came out really good but there are some issues
Deep scratches behind driver door on cab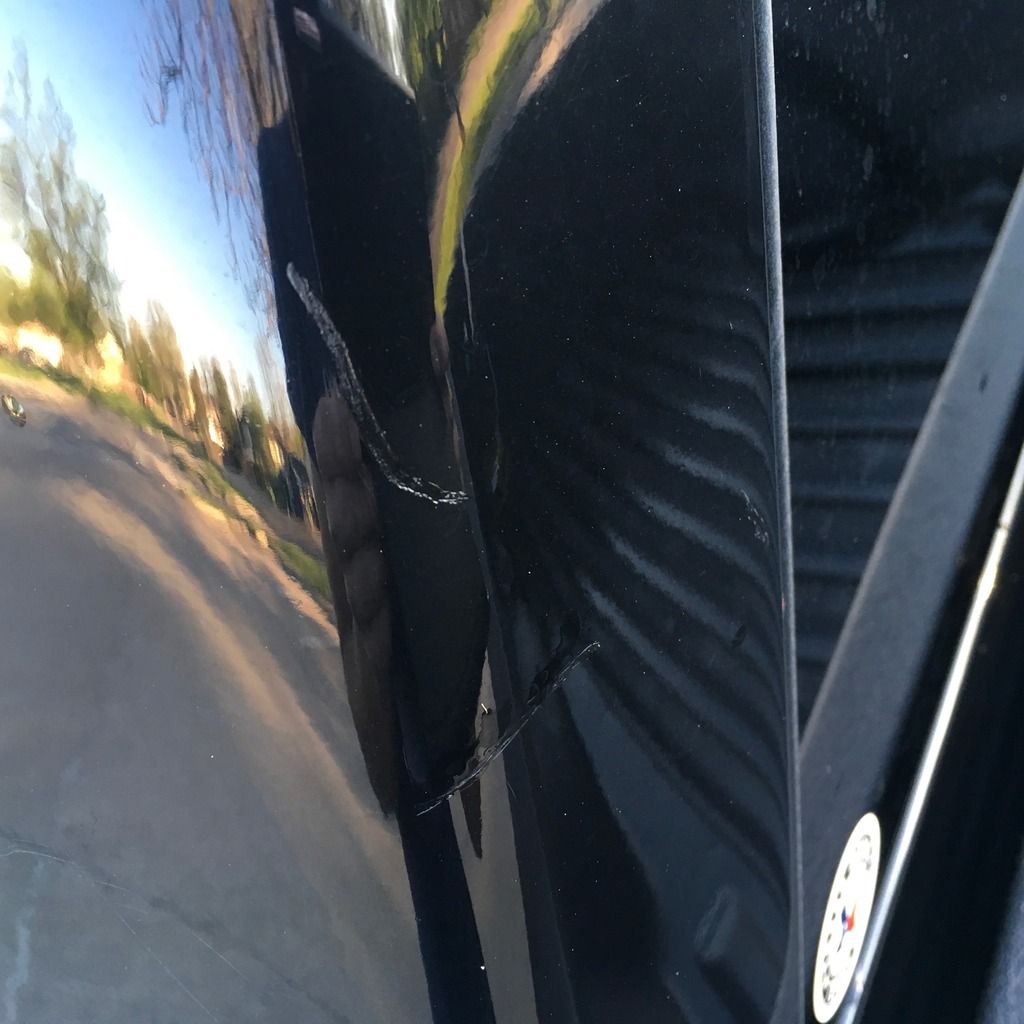 top of pass fender between hood I've never seen anything like this before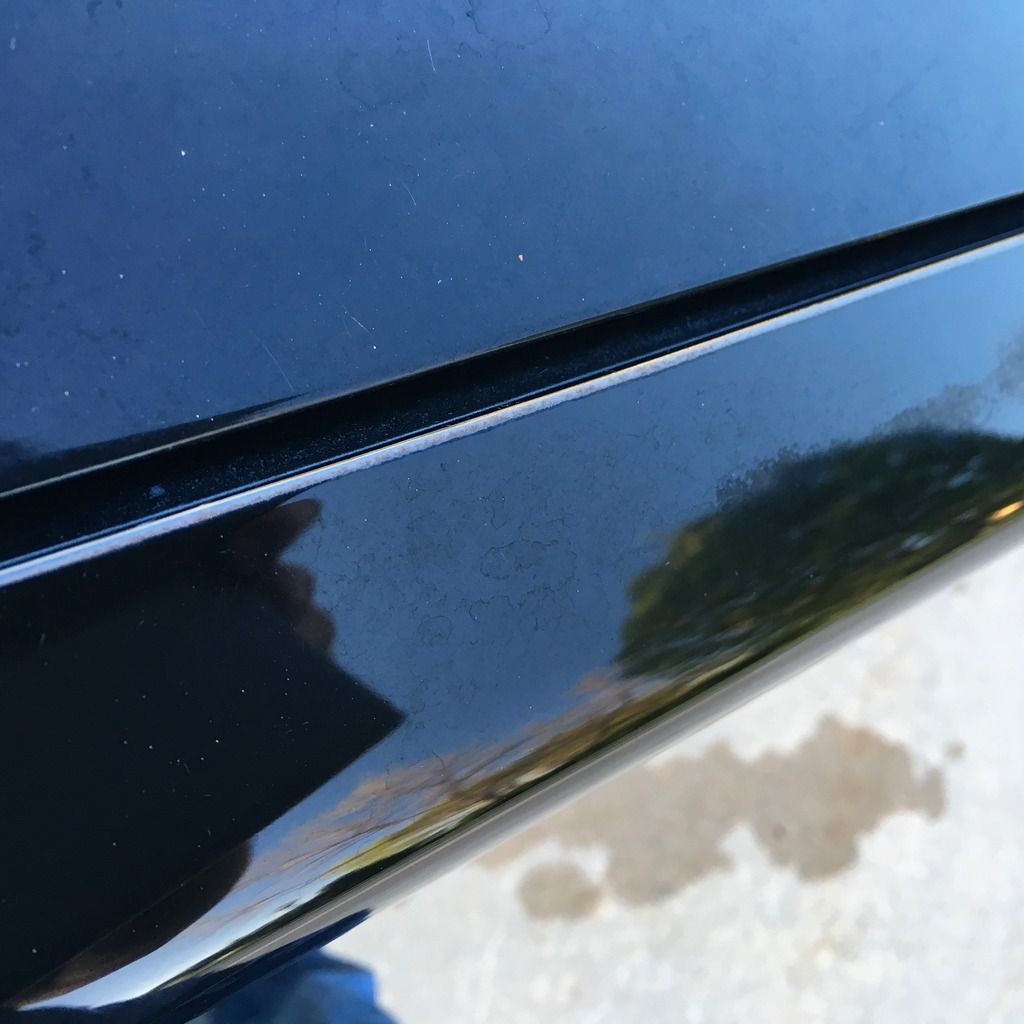 console clip broken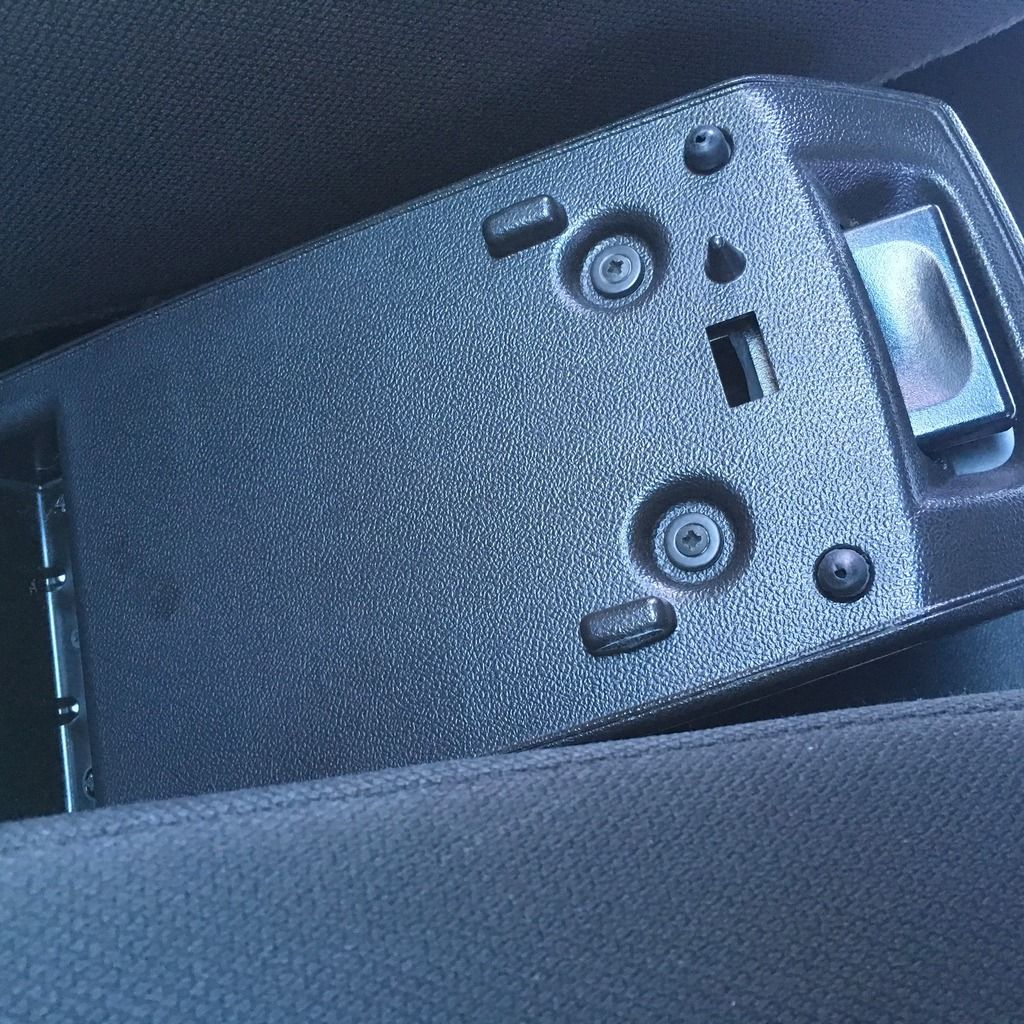 other than that it's real nice, interior detail tomorrow not nearly as bad as the exterior was but I'm gonna tear it apart anyway, paint correction later this week.
wife wanted starbucks took a pic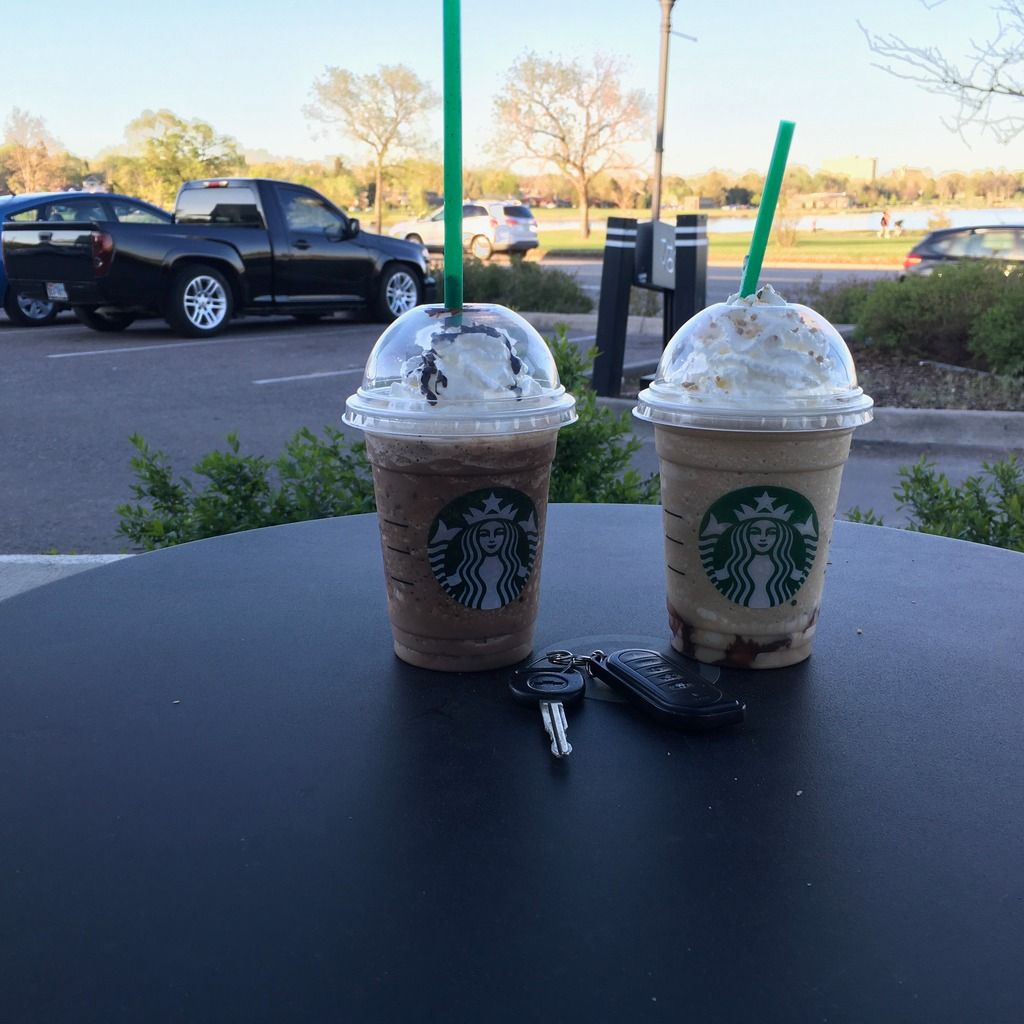 Last pic before heading home Babies R us parking lot
So far I love this truck I really missed driving a mini truck.
and I'll end this with my immediate plans of action
remove red bowties
replace little bowtie on tailgate
swap roll pan for regular bumper
130MPH speedo with red needle's
Z71 flares
2012 C6 steering wheel
and a LS swap starts as soon as I get a deposit on the drivetrain.
Thanks for reading please follow me on Instagram:ZQ8inCO