Discussion Starter
•
#1
•
While takin pics of the handle progress, I snapped a few of my work to share. Here's a walk through....
The shop is shaped like "U". To the left of this pic is the office, the door on the left is one of 2 doors to the body shop, the door on the right is to the paint shop. To the right of the paint shop is a parts room....
And to the right of the parts room is Detail..
Paint Shop..(2 booths)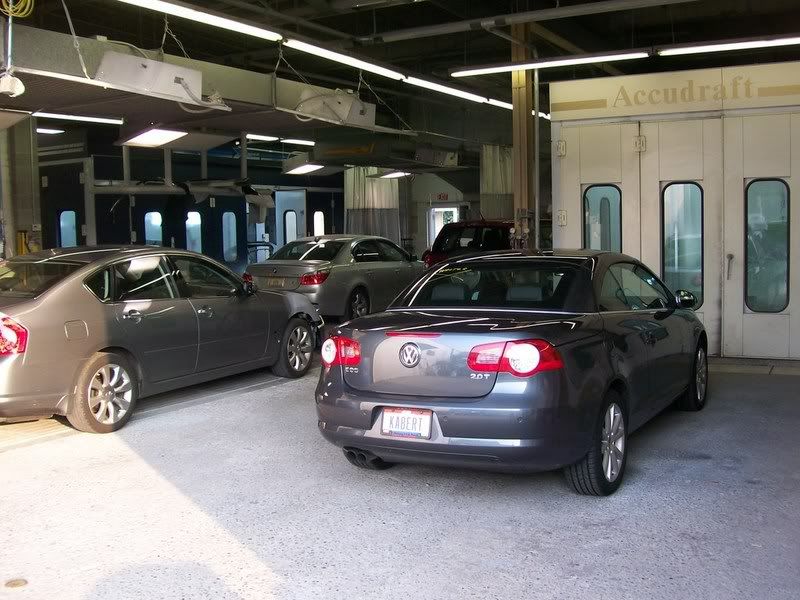 Body Shop..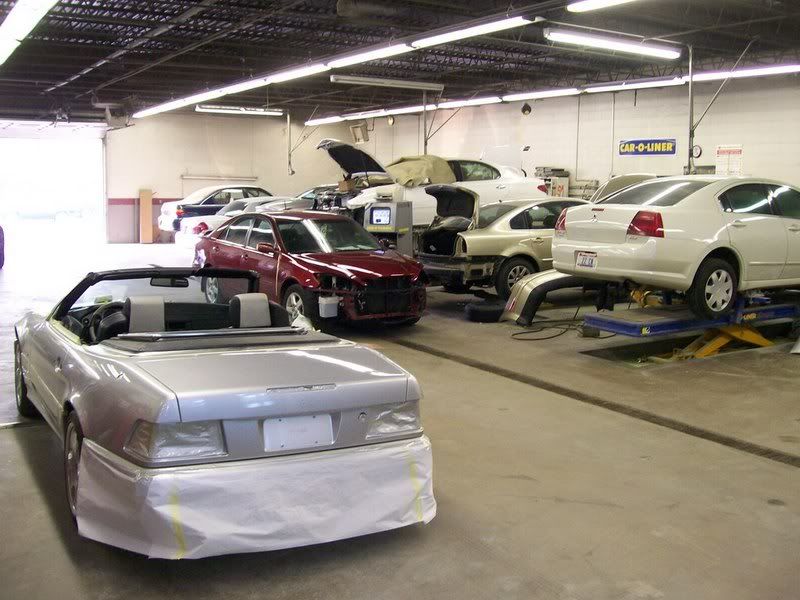 One of the 6 frame racks we have. But this is the oldest. The others are identical and more modern..
And while I was gone, the owner made an aquisition. For years he had been trying to buy this HUGE machine shop behind his shop for expansion. Well, he finally got it. Right now it's mostly for storage. Not even kidding, and you'll see from the pics, you can probably fit close to 100 cars in this place. There was a big hail storm before I left so there was 2 dent repair companies working out of the shop, now they're back in this new building too.
Standing in this spot you can see a door to the left. That one leads to offices, bathrooms, tool crib, etc...
Looking through that door....
In that same spot, looking through the door to the right..
In that pic, you can see how you can make a left after that Explorer and there's another section. Here's that section..
And back at the 1st spot, if you turn to the left, here's the biggest part of the shop. I'm working out of a section here because there's no room for me in the regular shop.
Works out Nice though because notice those DirecTV Vans, and remember that hail storm? My girlfriend works for DirecTV so she brings all the Vans to my shop and I fix ALL of them. I have to put new roofs and hoods on 2 of those vans this week!!! Should be a good ass time. haha. But it'll be nice having all this room to do them, and the jobs pay really good.
Here's 2 random shots...Lancer EVO all smashed up.
And me next to the Owners $100+K M5....*DROOL*
Hope you enjoyed the tour!!