Discussion Starter
•
#1
•
OK. Not my Z.
I've been helping my cousin out trying to find the right wheels and tires for his 2004 350Z. And he's been waiting about 5 weeks to get them put on. But they're on now and everything is sweet.
They've got about a 2" lip in the front with a 3" lip in the back. The color matches the handles and the "Z" emblem on the door/fender/wherever.
He also lowered it 1" as well.
Running 19 x 9.5" in the front (255/35/19) with 19 x 10.5" in the back (275/30/19).
Gonna get some better pics later. He just had them put on yesterday afternoon and it's been raining the entire time so he got me something for now. Hah.
Anyway, movin' on to the pics....
Front: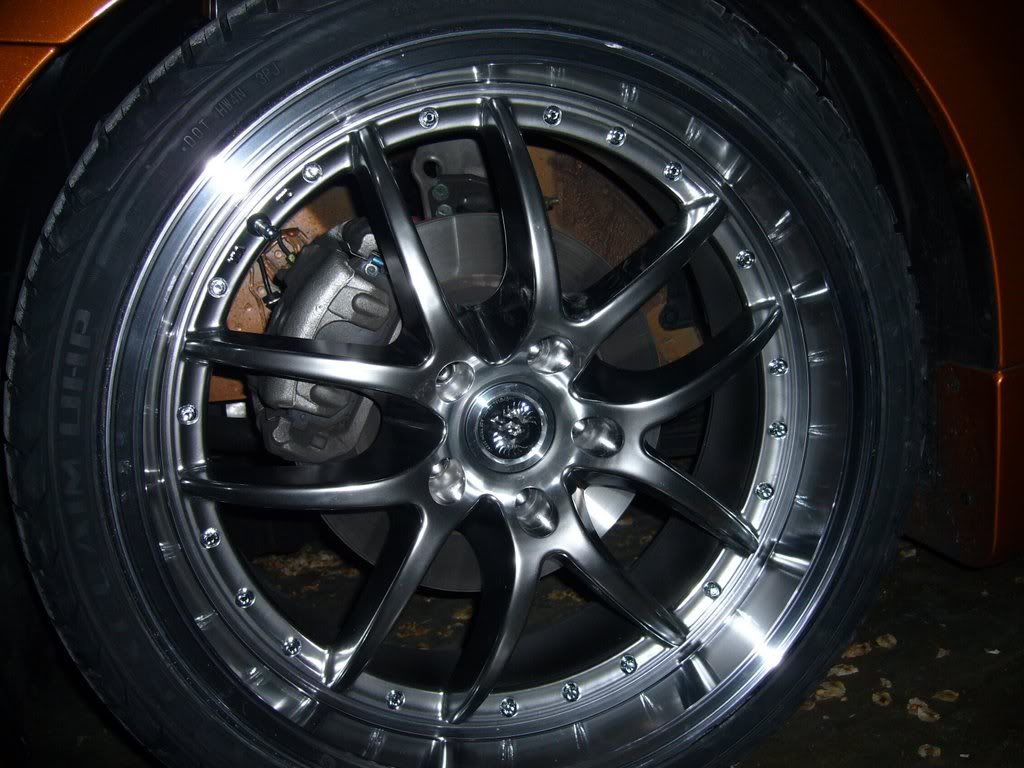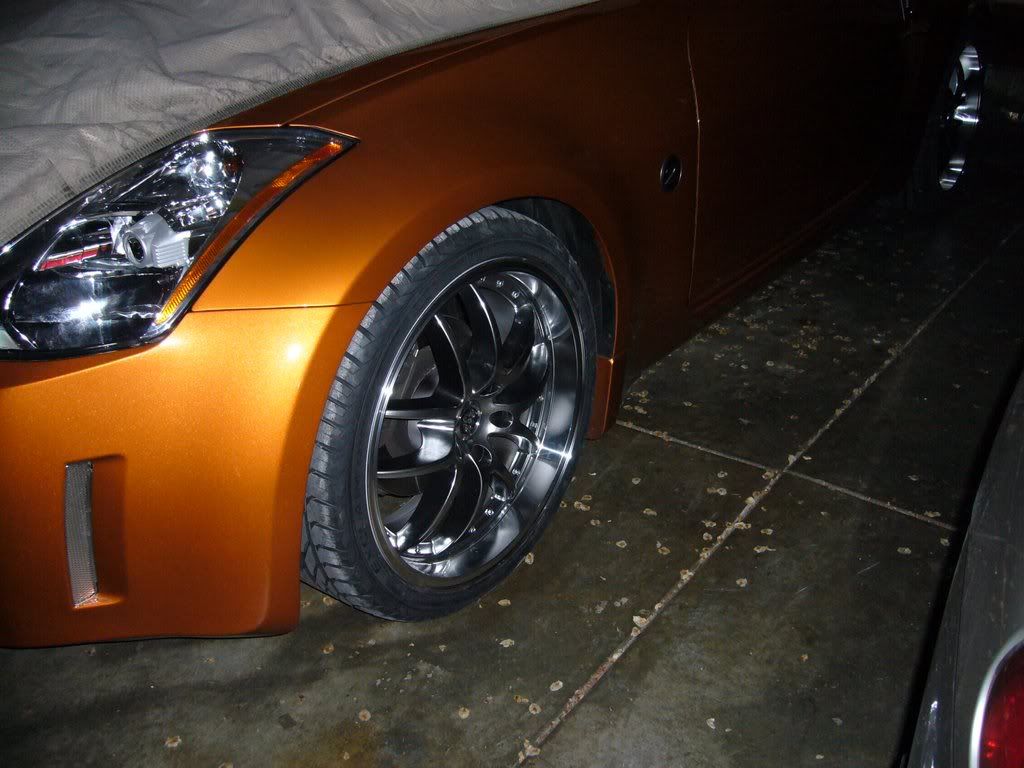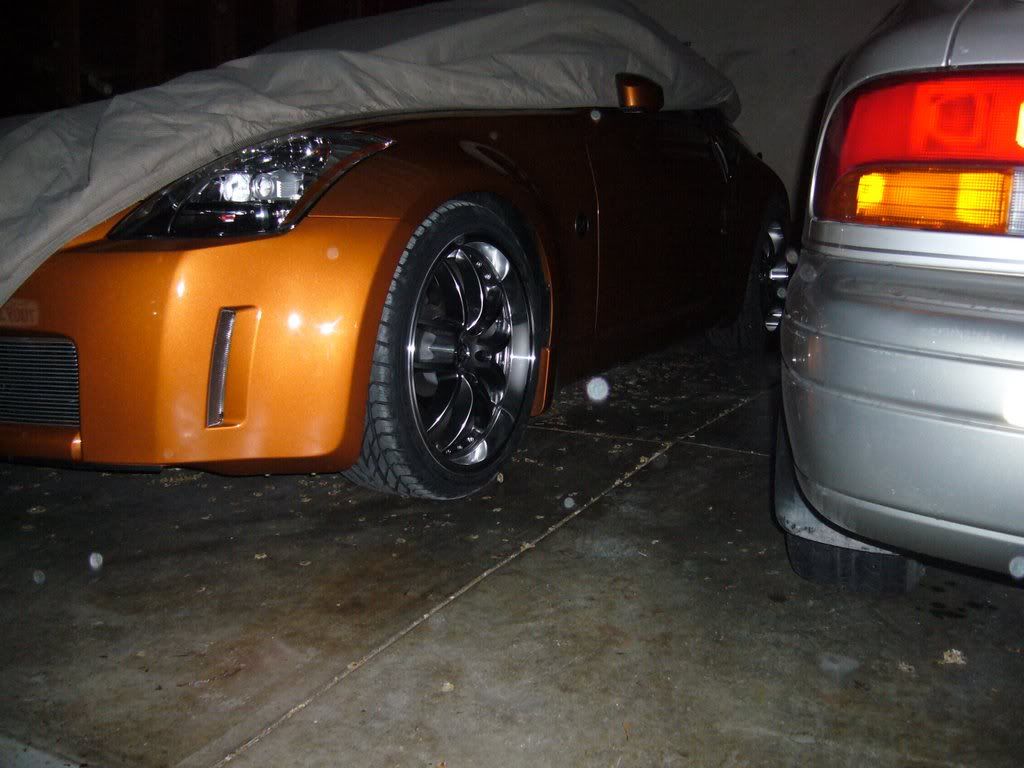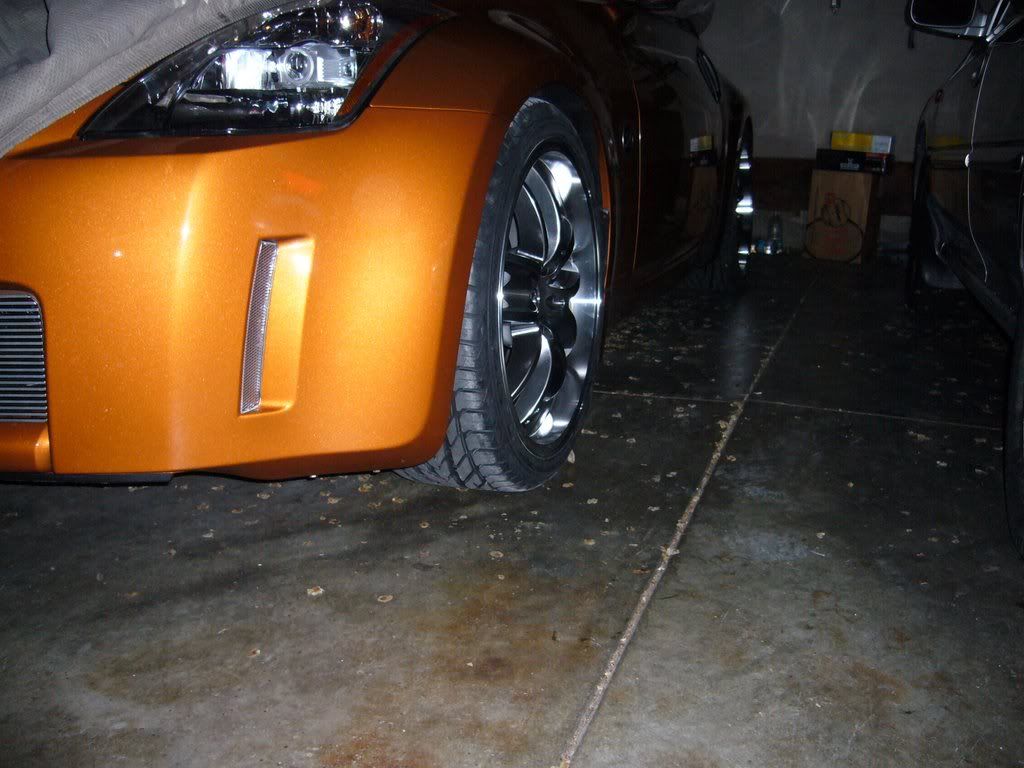 Rear: