I was curious how our stock mufflers where built, so i decided to gutt mine and see how it performs.
This is how i did it.
Trace around heat shield with blue painters tape. snip the metal straps that hold the heat shield. Cut an "H" in the top of the muffler and drill out the spot welds.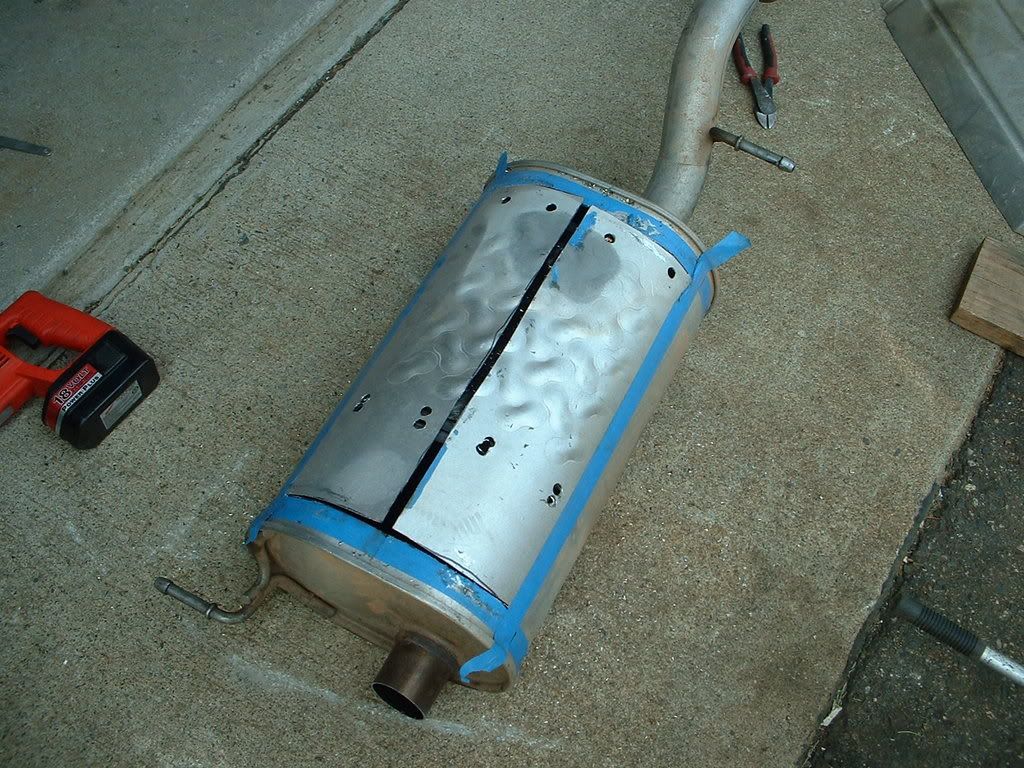 Open up the two "doors"
Note the fiberglass GM uses to muffel the sound.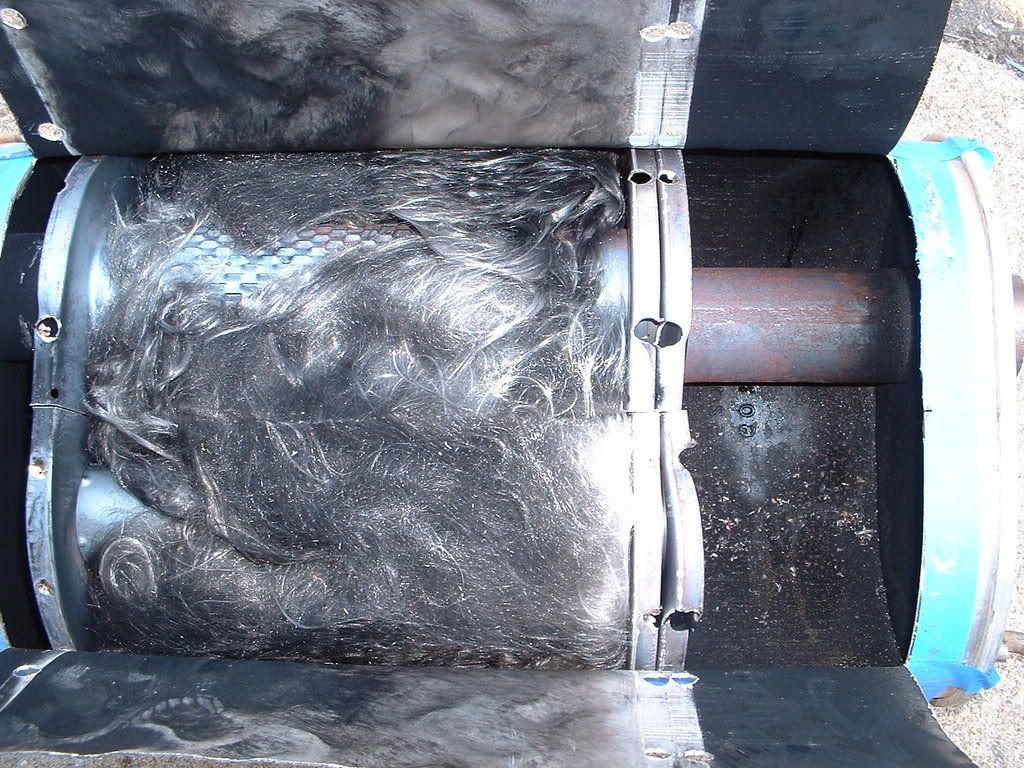 Remove fiberglass packing.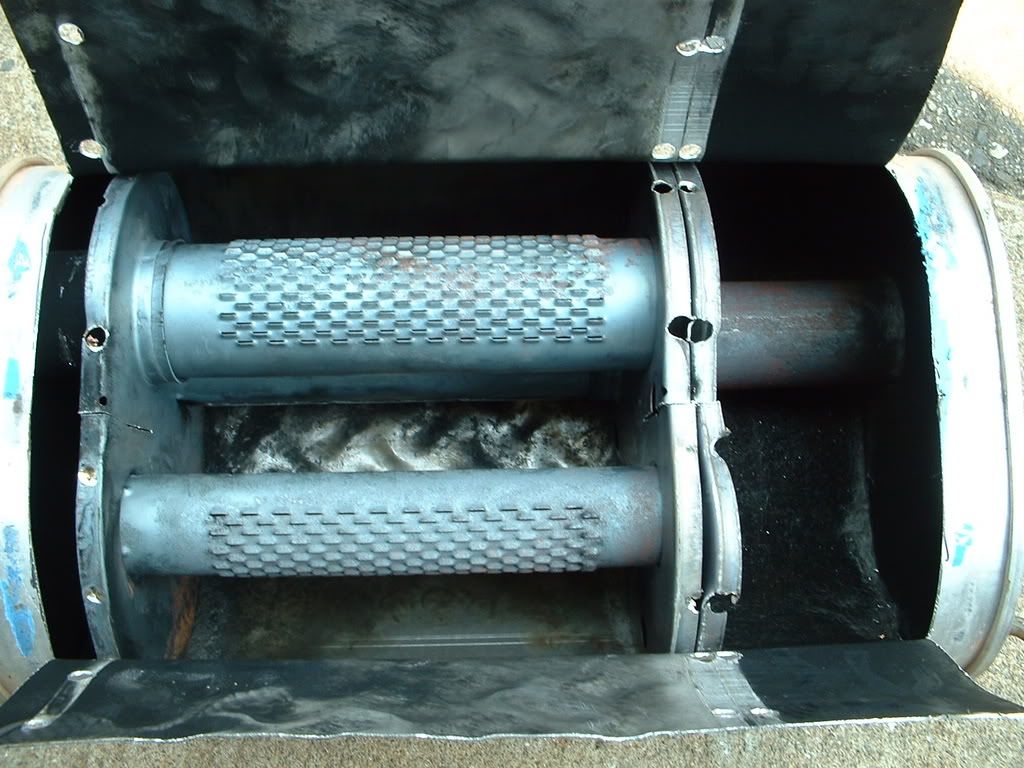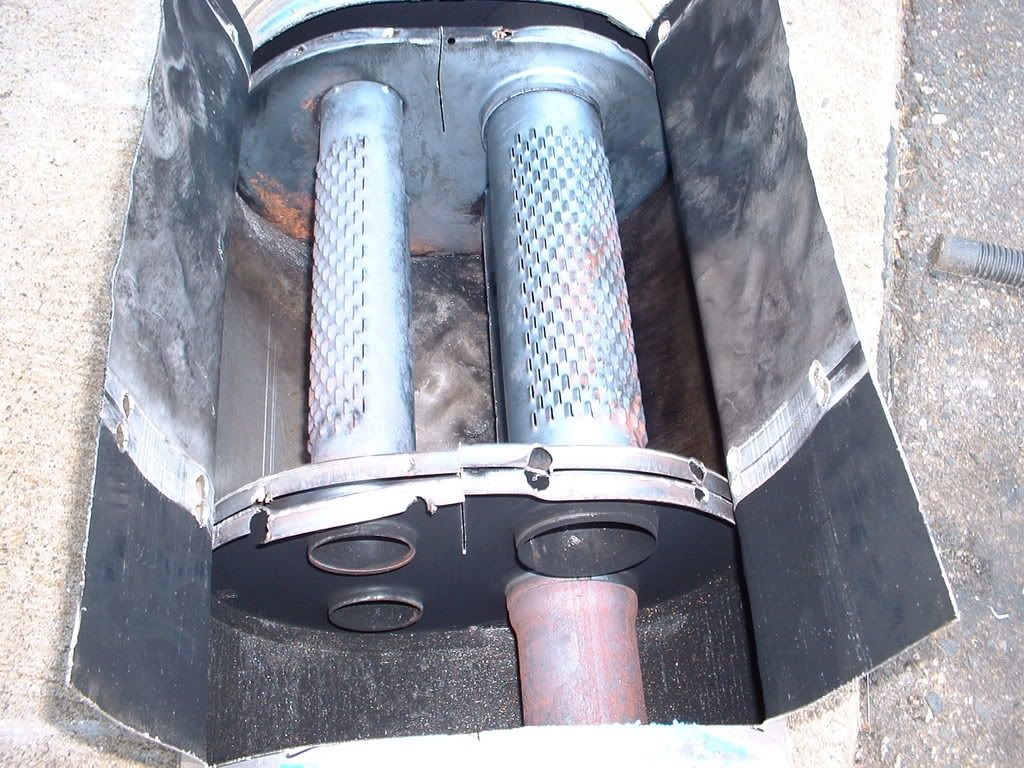 Remove the louvered baffles/ cores.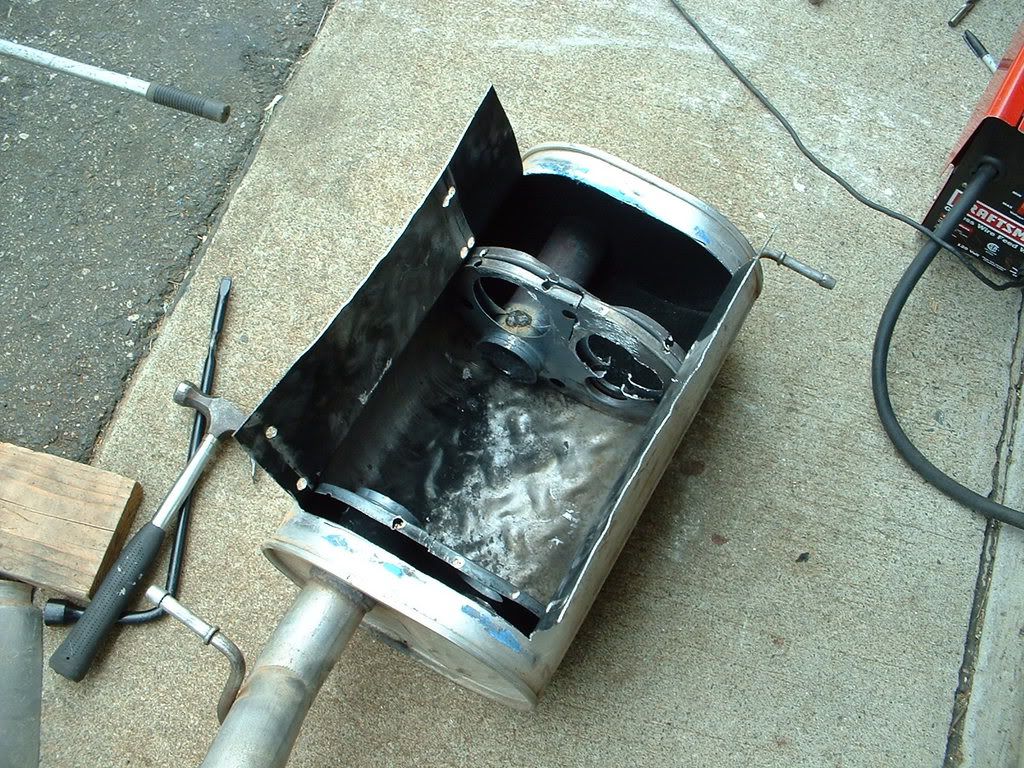 Close up the doors and fillet weld all of the holes/large gaps between doors. weld all seams. check/inspect for leaks.
Spot weld the heat shield back on. it covers all of the cutting/welding that i did for a stealth look, looks 100% stock.
SOUND: it dosent sound nearly as loud as i thought it would. it has a chambered sound to it and all of the pops and crackles in the exhaust note are amplified. There is almost no "drone" or interior resonance.
PERFORMANCE: theoreticly it has to flow better than stock because i eliminated all of the bends and hard turns that the gas had to make in the original muffler. but its hard to tell if it did anything at all.