Discussion Starter
·
#1
·
Hi everyone. My name is Matt, and I'm addicted to spending rediculous amounts of money on my truck...
This is my latest addition to my audible fleet and makes for system #5 in just as many years. I plan to expand this piece later with another set of components and another amp to run them. After I get a few things worked out, give the electrical system a bottle of steroids, and save some more money I'll be competing in MECA events here in California hopefully. For now this is just a nice, simple system for my new daily driver. It sounds like nothing I've ever built/designed before. It's going to be as loud as the '85 (which hits over 130dB) but so clear that I can compete in MECA and IASCA events.
Pioneer AVIC-Z110BT w/ iPod control;
Hertz HSK 165XL's in the doors; These are just below the flagship speakers that they offer. I liked the mids in these better than the next level up, so I dropped these in;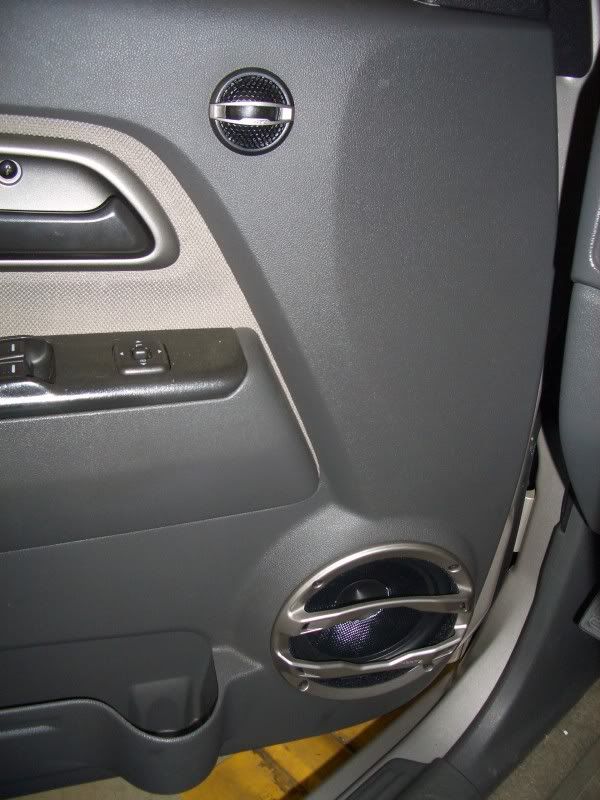 Sub level control in flushed into the factory console and unlike other "bass knobs" which simply boost the signal at a certain freq., this one is an actual volume control for the sub channels;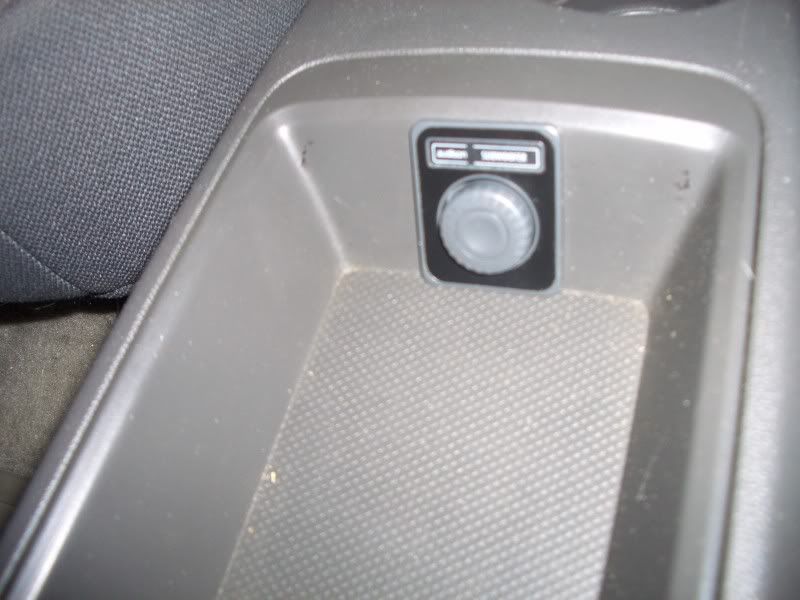 Now to get to the heart of the matter, the subs and amp. The amp is Audison's flagship amplifier, the LRx 5.1k. This amp puts out 1630watts RMS with the clarity of a high end studio amplifier. This thing is an absolute beast. It weighs 20-30lbs, the front channels are basically dedicated for tweeters and run in a Class A configuration whenever possible while the rear channels put out 160watts RMS and are usually dedicated to mids.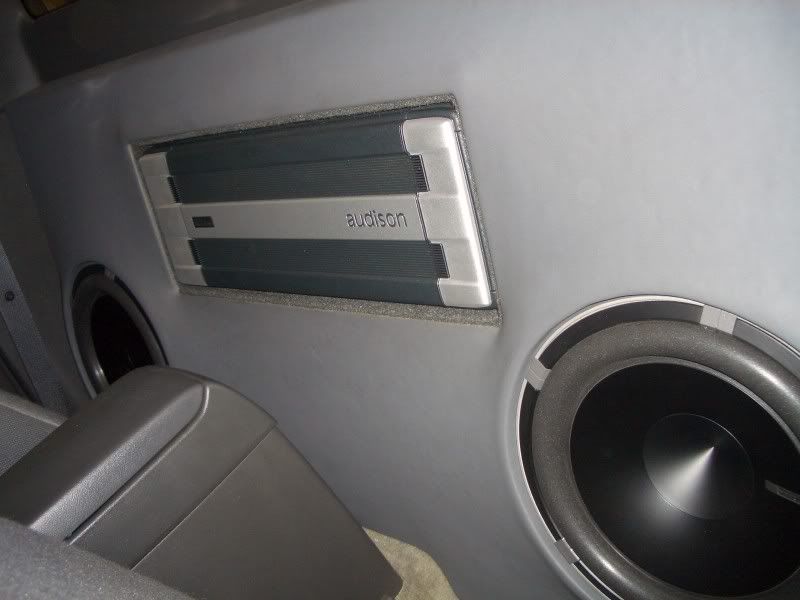 The fifth channel is the sub channel which puts out 1150 watts RMS @ 2ohm to two HX 300 12" subs (also form Hertz) which are housed in a custom, ported fiberglass enclosure which is wrapped in vynil which very closely matches the factory plastics. When the seats are in their normal positions, the only thing you could possibly see is the center section of the amp which is usually coverd by a towel and will alter be covered with some sort of plexiglass cover. The box is secured by two large bolts in the floor and a unique secureing system for the back wall which utilizes the factory jack mounting bolts.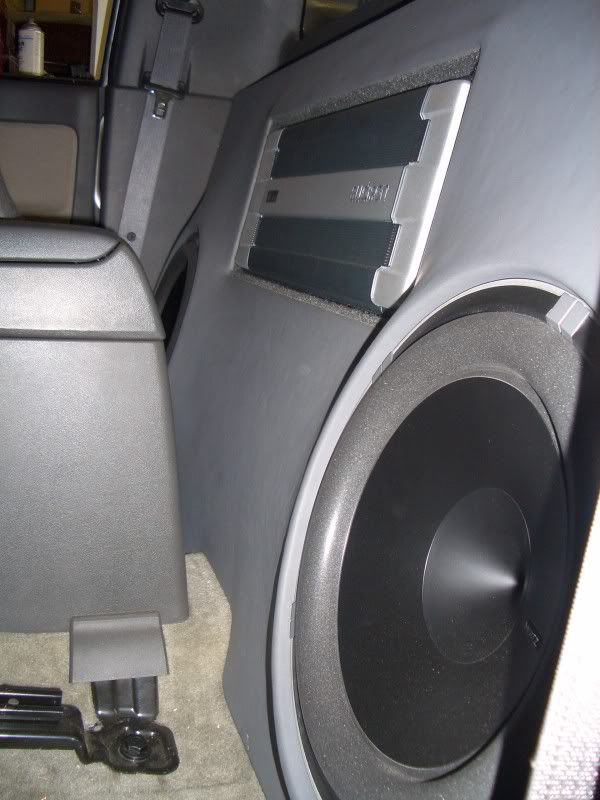 This is just a shot of the ports which are worth mentioning seeing the amount of work that went into them. The actual ports for the sub bax are down firing (shoot straight into the floor) and are up inside of these "windows" and cannot be seen. The unique thing about these little windows is that behind them in the very coners of the cab are the vents that releave air pressure when you close the doors. These little pieces allow the air to flow through these factory vents, making the doors super easy to close.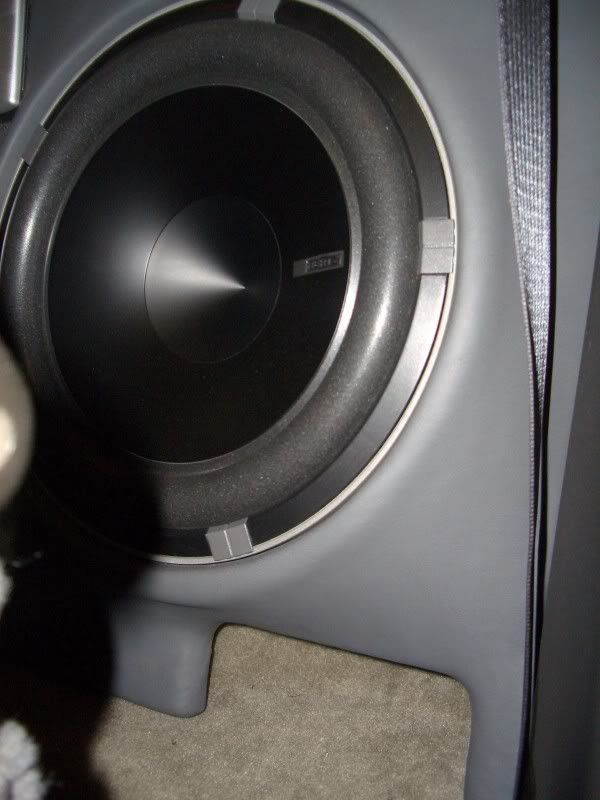 With all the engineering and design that has gone into this system, I'm proud to say that we didn't make a single comprimise throughout the entire process. The entire truck is solid thanks to a miriad of Dynamat, high quality fasteners, and good planning.
As always I want to thank the team at Auto Radio Stereo in Sacramento for working as hard as they did and helping me with parts selection and design. Thanks to Flint, Fransisco, Mike, Paul, and especially Adam DeFazio who put more time and effort into this project than anyone. Adam did most of the work in the '85 and I've been wanting to let him go crazy on something for a while. He obviously did not dissapoint and came out with a killer box exactly like what I wanted for this project.
So guys, comments, questions?