Discussion Starter
•
#1
•
Disclaimer
The community here at 355nation.net urges you to please use caution and seek professional assistance when performing modifications to your vehicle. Before attempting any modification it is advised that you refer to your Colorado or Canyon service manual or contact a certified mechanic as not all GMT355 trucks are the same. The staff and the associated members are in no way responsible for any damages, injuries or other harm inflicted to your vehicle or yourself which may result in attempting these modifications. The posts and content presented on this site reflect in no way the views of 355nation.net or it's ownership.
A 355nation How To presented by
Blue15ColoradoLT
Project Description
LED cargo light turn signal conversion
Skill Level
Easy
Project Vehicle
Make:
Chevrolet
Model:
Colorado
Year:
2015
Engine:
V6
Power windows:
Yes
Sun Roof:
No
Tools Needed
philips screwdriver
flat head screwdriver
T20 Torx bit/ratchet
wire cutter
wire crimper
butt connectors
T-taps
wire ties
ratchet wrench or screwdriver, for this, I used a screwdriver
Red or Amber 921 bulbs, I used red
Project Time
60 - 90 minutes
Project Cost
approximately $30, depends on what LED bulbs you acquire
The actual install was quite easy. The more difficult portion was running the wire and hiding it to look professionally

NOTE: ****SHOULD YOU COMPLETE THIS MOD IDENTICAL TO THIS METHOD, YOU LOSE THE STOCK CARGO LAMP FUNCTION****

1. Using your T20 torx bit and ratchet, remove the 3rd brake light by removing these two T20 torx screws and giving it a little tug.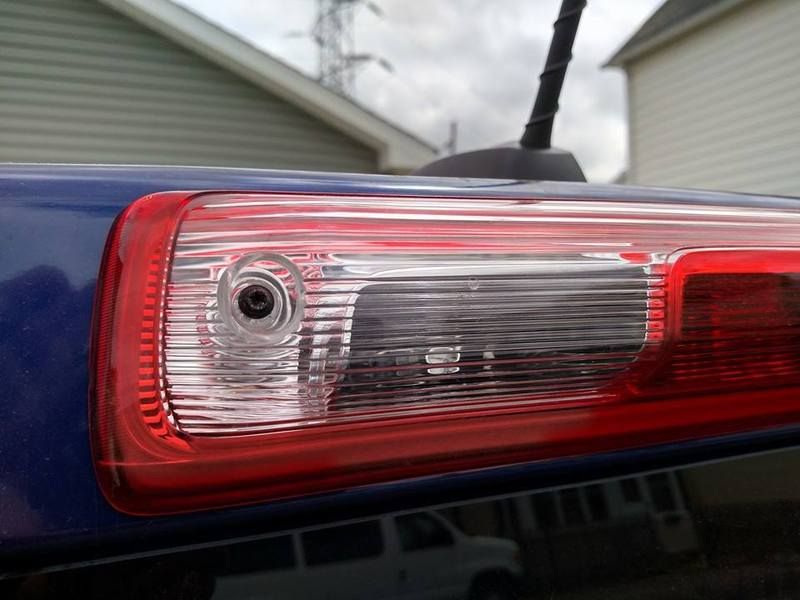 2. Twist all bulb connectors and remove from third brake light housing. Replace halogen bulbs with LED bulbs.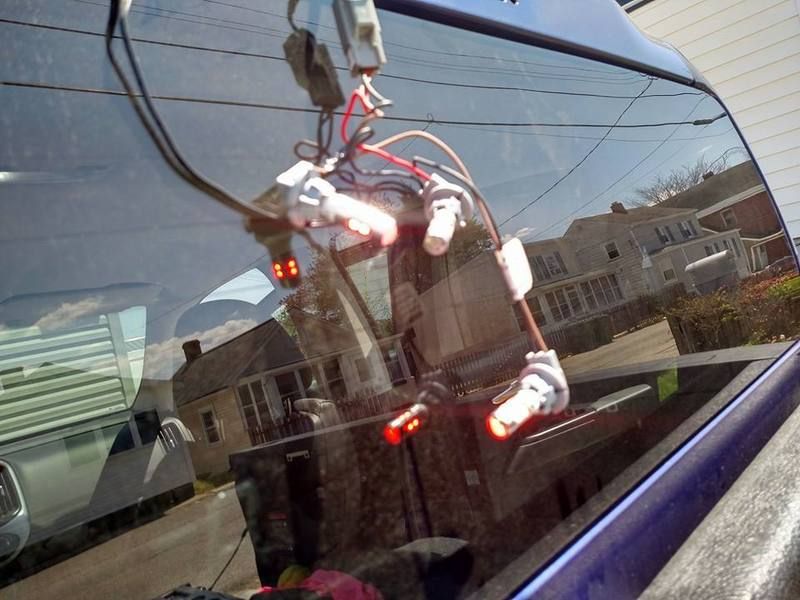 3. Remove harness from connector and proceed to run wire thru 3rd brake light opening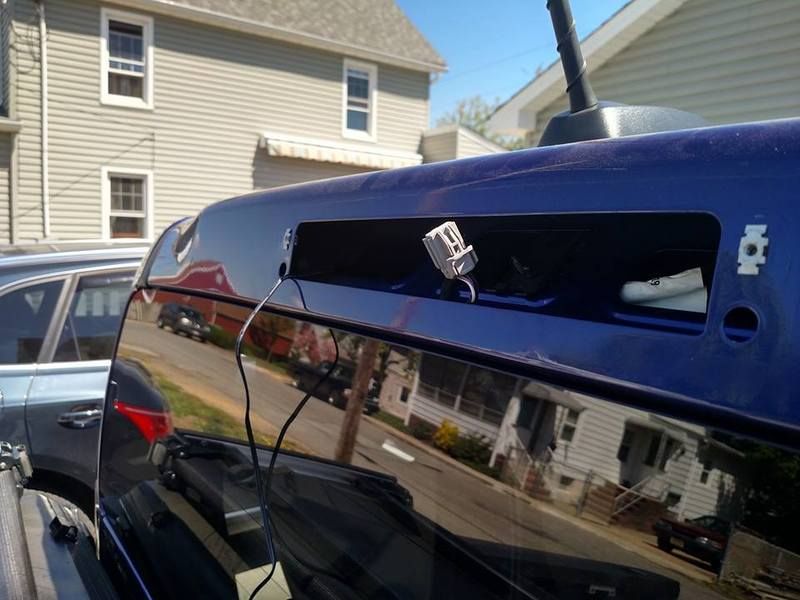 4. Drop rest of wire into cab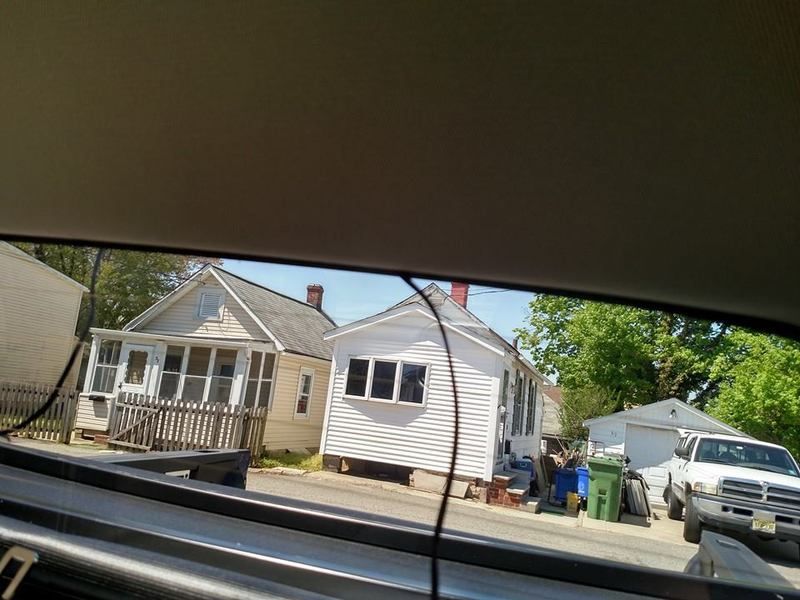 5. Using flathead screw driver, tuck wires under roof liner and inner body panels.



6. Lower back seat and pull back wall panel away from wall. Pull foam insullation away from wall enough to run the wire thru cab vent.



7. Run wires under the bed, zip tying to already existing wires run. I ran them down the driver side because the passenger side has the exhaust.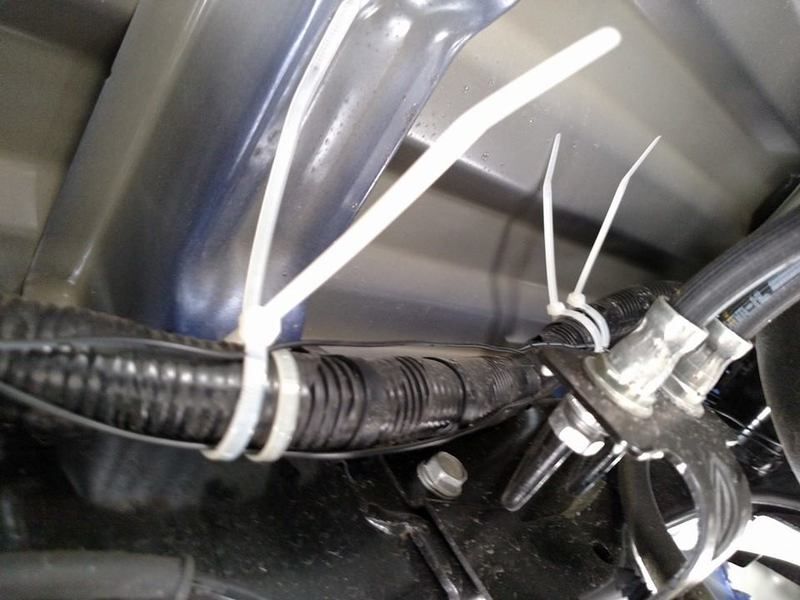 8. Lower tailgate. Using philips screw driver, remove philips screws in tail lights, repeat other side.



9. Pull off tail lights. Pull one of the wires up thru opening. Repeat other side.



10. T-tap wire into gray turn signal positive wire, repeat other side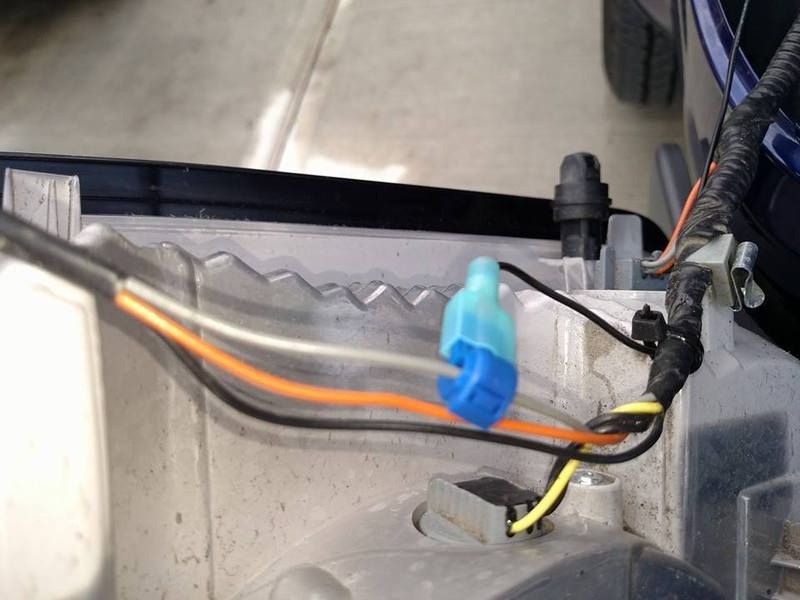 11. On the 3rd brake light wire harness, cut the brown positive wires where you feel you need to. I cut them both right at the connectors: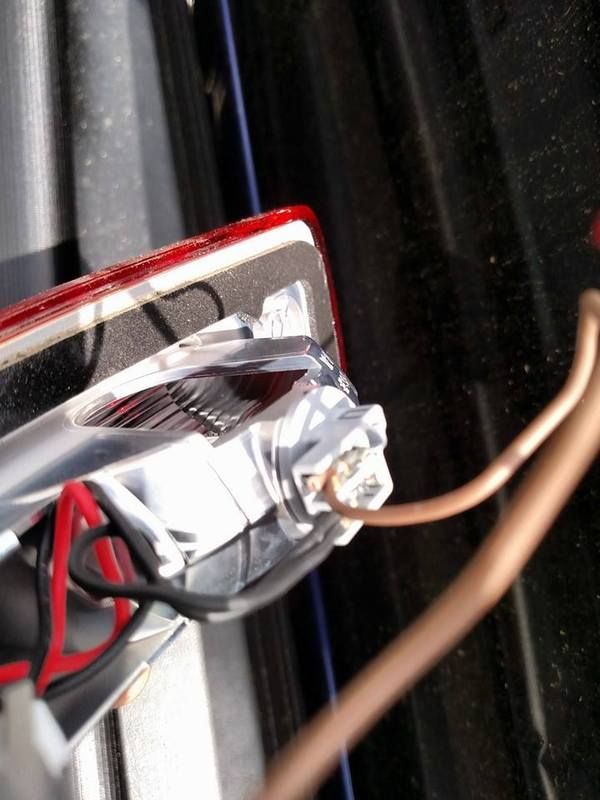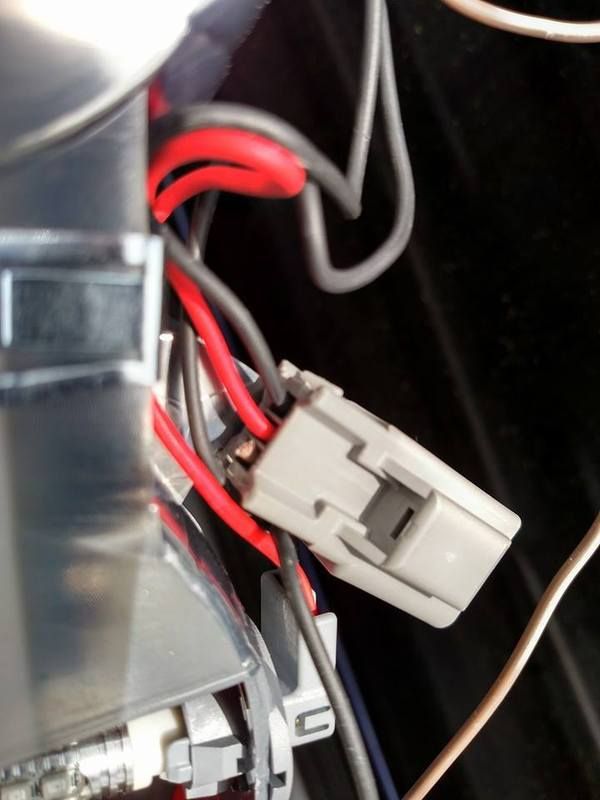 12. Butt connect the run wires to the cut brown positive wires:



13. Reinstall 3rd brake light bulbs into housing and reinstall housing onto truck. Test results: