Discussion Starter
•
#1
•
Disclaimer
The community here at 355nation.net urges you to please use caution and seek professional assistance when performing modifications to your vehicle. Before attempting any modification it is advised that you refer to your Colorado or Canyon service manual or contact a certified mechanic as not all GMT355 trucks are the same. The staff and the associated members are in no way responsible for any damages, injuries or other harm inflicted to your vehicle or yourself which may result in attempting these modifications. The posts and content presented on this site reflect in no way the views of 355nation.net or it's ownership.
A 355nation How To presented by
Blue15ColoradoLT
Project Description
Colorado LED front turn signal switchbacks
Disclaimer: The Canyon front turn signals have an amber lens so this modification will not work with the Canyon stock housings:
Skill Level
Easy
Project Vehicle
Make:
Chevrolet
Model:
Colorado
Year:
2015
Engine:
V6
Power windows:
Yes
Sun Roof:
No
Tools Needed
wire crimper
pliers
voltage meter
T-taps
Pair LED switchback bulbs - 7444
Pair 50W 6ohm resistors
Project Time
15 minutes
Project Cost
Approx $35 + Shipping
This could change based upon where you buy your switchbacks and resistors. I went with JDM Astar LED switchbacks from Amazon. I originally bought some $15 ebay switchbacks but one actually burnt out and the connectors broke off. Buy reputable bulbs!!!

Amazon.com: JDM ASTAR Extremely Bright PX Chipsets White/Yellow 7441 7443 7444 Switchback LED Bulbs For Turn Signal Lights(Brightest Switchback bulb in the market): Automotive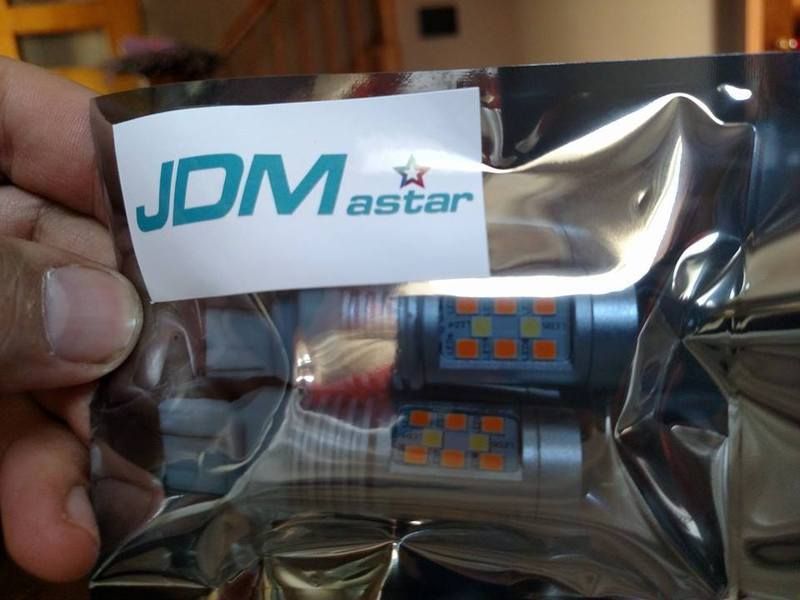 The actual install was quite easy. The more difficult portion was me having larger hands and not quite the space to work in.

1. Underneath the high beam bulb, is your turn signal: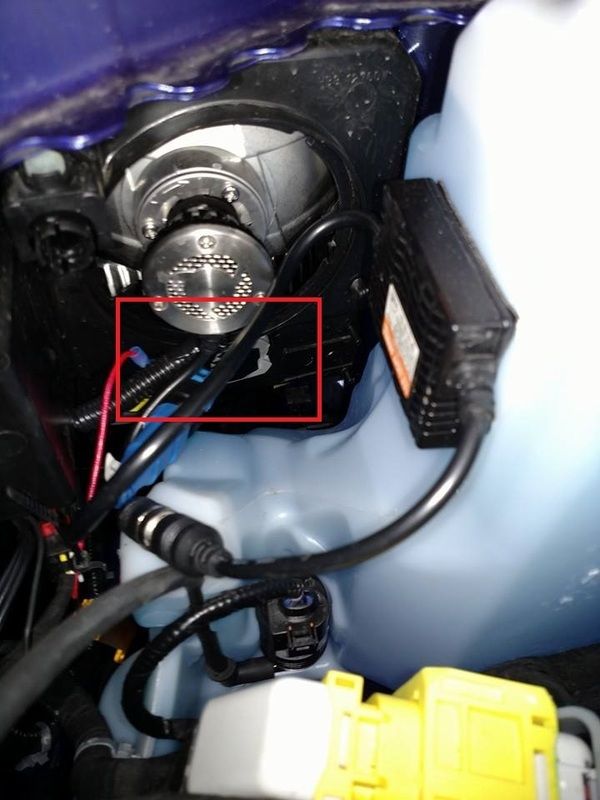 2. Quarter turn, counter clockwise, pull bulb out. Replace with LED switchback.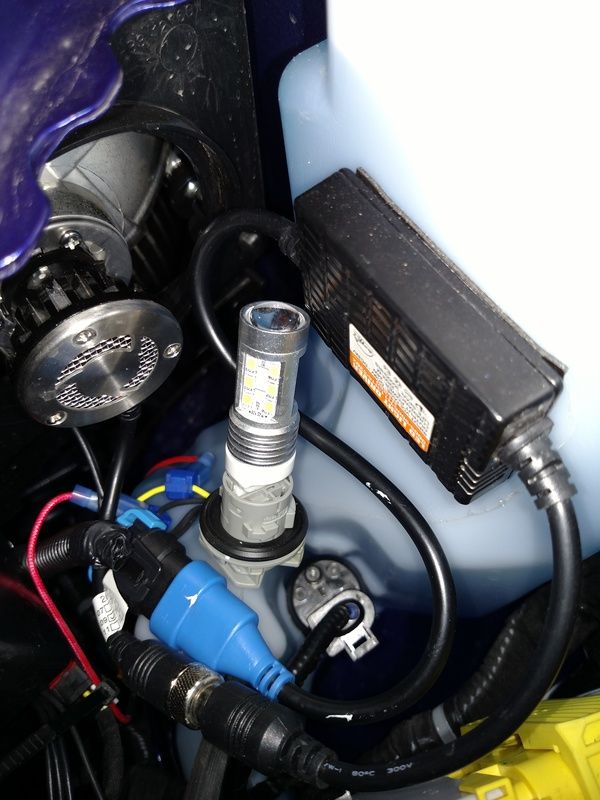 3. The hard part: Adding your resistors!!! You need to figure out which black wire is the positive turn signal wire. You'll see a yellow wire (ground) all the way to the left of the connector and then three black wires. I've already voltage metered this and I'm going to assume all trucks have been wired the same way but PLEASE double check on your own so you don't end up cutting or tapping into the wrong wire. You'll see here the turn signal positive is directly ACROSS from the yellow ground wire.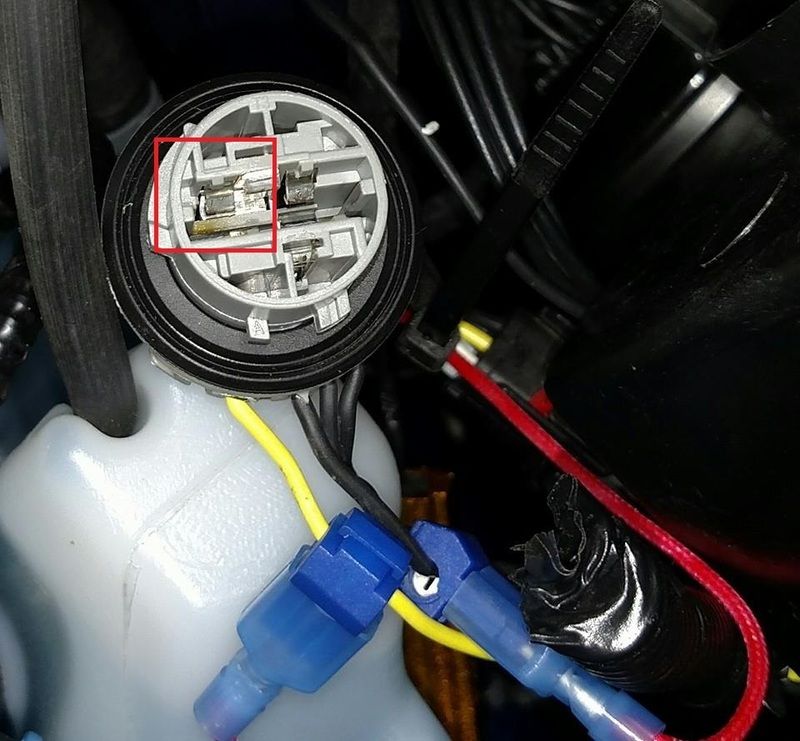 4. This means the corresponding positive wire would be the black wire closest to the yellow ground wire. You can hard wire or splice or however you want to connect the resistors to the turn signal wires. I chose to T-Tap.



5. Reinstall bulb into housing and find someplace to mount resistor. I just zip tied the resistor to another section of wires so it's hanging losely. Not a lot of weight to the resistor so no worries in damaging the wires.

6. Turn on your lights and test them out.

Results:
Driving light, white: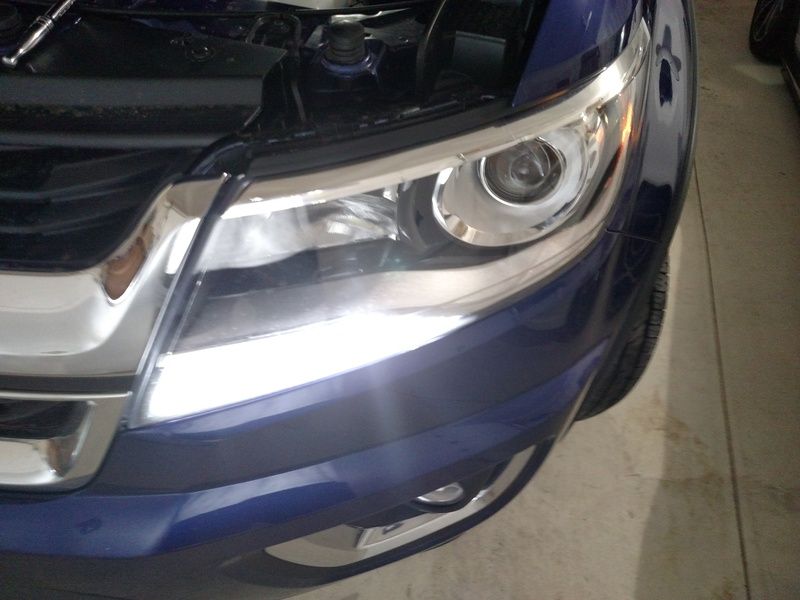 Turn signal, amber: