Ok i started off with the 60/40 split. i had the one with the folding arm rest and reclining seats with the lumbar support. So i now have a funtional bucket seat. when i did this mod it was a spur of the moment deal (like most of my stuff) so i didn't take any pictures of what i did but i can get pictures of the finished product. and now on to the how to section of this.
1. Remove Seat from truck.
2. unbolt the arm rest from the seat frame. (if you have one)
3. unclip the upholstry from the middle section of the seat, and fold back exposing the foam.
4. the middle seat frame is welded to the main seat frame. I took a sawsall and cut it off. Should only need to cut it in 3 or 4 places.
Update below as of 03/09/08
.
5. Cut the foam off along the indentation along the top of the foam with a utility knife.
6. Cut the grey clips off of the upholstry.
7. Fold the extra material under the seat and attch it with screws to the seat frame. I used self drilling drywall screws to run through the metal.
8. reattach the seat in the truck.
It took me about 45 min to an hour to do this mod. if you have any additional questions please feel free to PM me.
Here are the pics of every thing installed. i know its dirty inside i'm sorry!
here is the console and seat.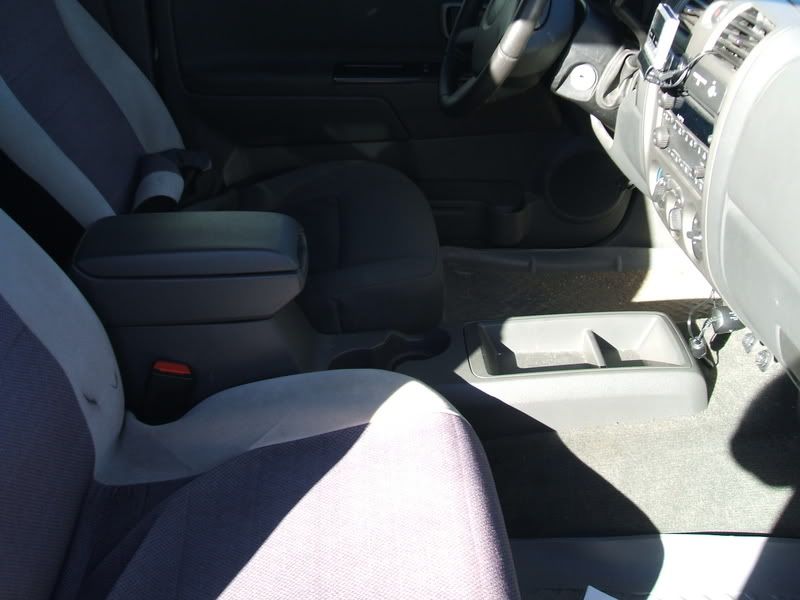 here is how i folded the extra material
the fold again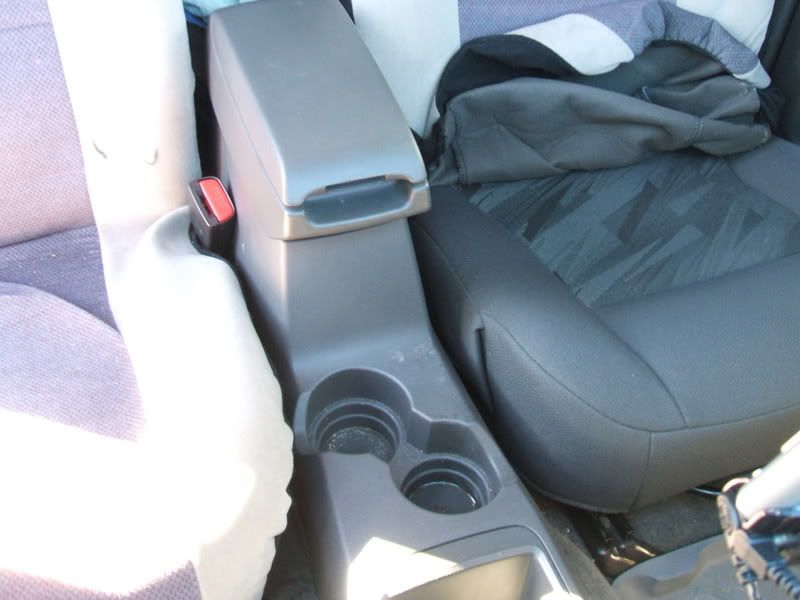 with the seat cover you cant even tell!
Update:
Spyman8 said:

Cut on it. The top part is more complex than the bottom.

It looks like this.

I had to drill holes in the plate and connect them with a hacksaw, and then just broke the bar off.

Step 4:

Cut some more. The bottom part is the easiest. You have to make two cuts with the hacksaw and you're done. Once you open up your seat, you will know what has to be cut.