Discussion Starter
•
#1
•
Disclaimer
The community here at 355nation.net urges you to please use caution and seek professional assistance when performing modifications to your vehicle. Before attempting any modification it is advised that you refer to your Colorado or Canyon service manual or contact a certified mechanic as not all GMT355 trucks are the same. The staff and the associated members are in no way responsible for any damages, injuries or other harm inflicted to your vehicle or yourself which may result in attempting these modifications. The posts and content presented on this site reflect in no way the views of 355nation.net or it's ownership.
A 355nation How To presented by
VTCanyon
Project Name
How-To: Add a Hood Insulator
Project Description
Install a Hood Insulator from 09+ Trucks in a 04-08 Truck
Skill Level
Easy
Project Vehicle
Make:
GMC
Model:
Canyon
Year:
2006
Engine:
3.5L
Power windows:
Yes
Sun Roof:
Yes
Parts Needed
(1) Hood Insulator, GM Part # 25863980, approx. $60-65
(7) Retainer Pins, GM Part # 20064875, approx. $1.50 each
Tools Needed
Rubbing Alcohol & Paper Towels (to clean hood)
Project Time
30 minutes or less
Project Cost
Approximately $90
A hood insulator can help reduce engine noise, retain engine heat in the winter, and help keep your hood from becoming very hot in the summer. Trucks built in 2009 and after came with a hood insulator from the factory. The factory hoods, even in the earlier trucks, were designed for a hood insulator.
NOTE: Before ordering the parts for this mod, verify that you have a factory hood with pre-punched holes for the insulator retainer pins.
The longest part of this mod is cleaning the underside of your hood.
Your insulator will arrive in a BIG lightweight box.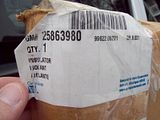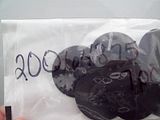 Step 1:
Since you will be installing the hood insulator over the inside of your hood, likely permanently, you should clean any dirt, grime, etc. off before getting started.
Before:
After:
Step 2:
Note the factory provided holes in the hood where the retainer pins will be going.
Step 3:
Unpack the insulator from the box and hold up to align with the factory holes. The side with indentations faces the hood. The smooth side with only indentations for the pins should face out. The stamped tabs in the hood will also hold the insulator while you insert the pins.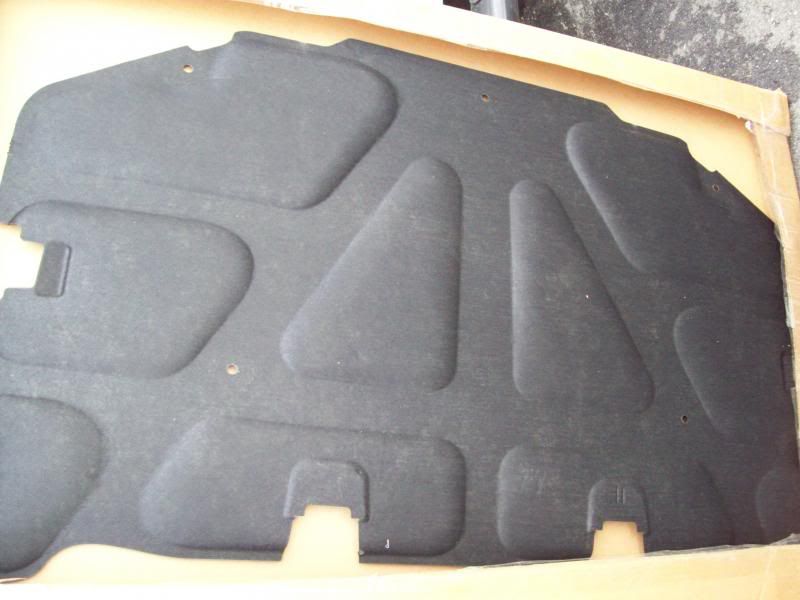 Step 4:
Insert the plugs, starting with the front and center and work your back towards the rear of the hood.
Step 5:
Step back and admire your new hood insulator.