Disclaimer
The community here at 355nation.net urges you to please use caution and seek professional assistance when performing modifications to your vehicle. Before attempting any modification it is advised that you refer to your Colorado or Canyon service manual or contact a certified mechanic as not all GMT355 trucks are the same. The staff and the associated members are in no way responsible for any damages, injuries or other harm inflicted to your vehicle or yourself which may result in attempting these modifications. The posts and content presented on this site reflect in no way the views of 355nation.net or it's ownership.
A 355nation How To presented by
mwcky2204
Project Name
Work Light

Project Description
Adding a work light, hood light to your 355

Skill Level
Easy
Project Vehicle
Make:
GMC
Model:
Canyon
Year:
2004
Engine:
3.5L
Power windows:
No
Sun Roof:
No
Tools Needed
Wire stipper/crimper
Side cutters
Rubbing alcohol
8" of double stick tape
4' wire loom, small black (or color of your choice)
in line fuse holder (opt.) will need 15amp fuse if used
2- batt. terminal connector's
2-wire connectors if fuse used
can also use shrink tubing to clean up wire connections
Project Time
30min or less (more like 20min)
Project Cost
$25.00 or less
The light used in this Mod is from 1988 GMC C1500 Sierra pkg. It can also be found on a Chevrolet C1500 Silverado pkg. truck yrs '88-90. I found this one at a local salvage yard for 18.00 incl the fee to get in the yard. They also can be found online from 12.99-14.99 plus shipping.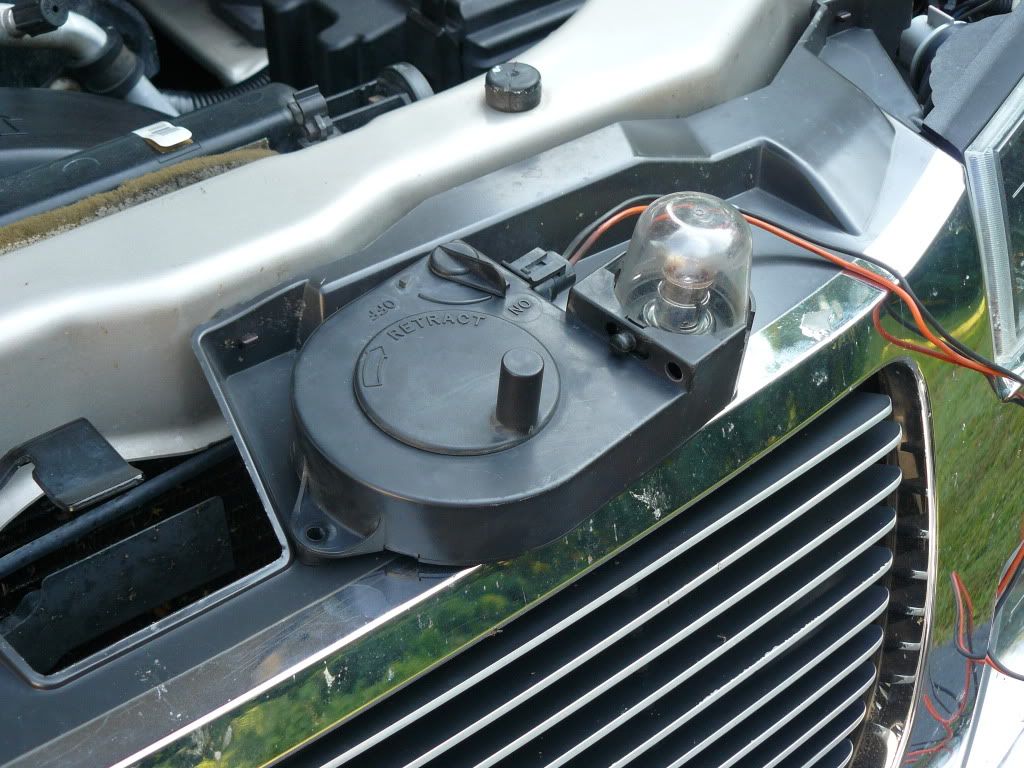 1.Clean the top of the fuse/relay cover with the rubbing alcohol



2.If using inline fuse holder attach or crimp a battery terminal connector to the hot and ground. you can run this strait to the battery. Do not connect to battery at this time.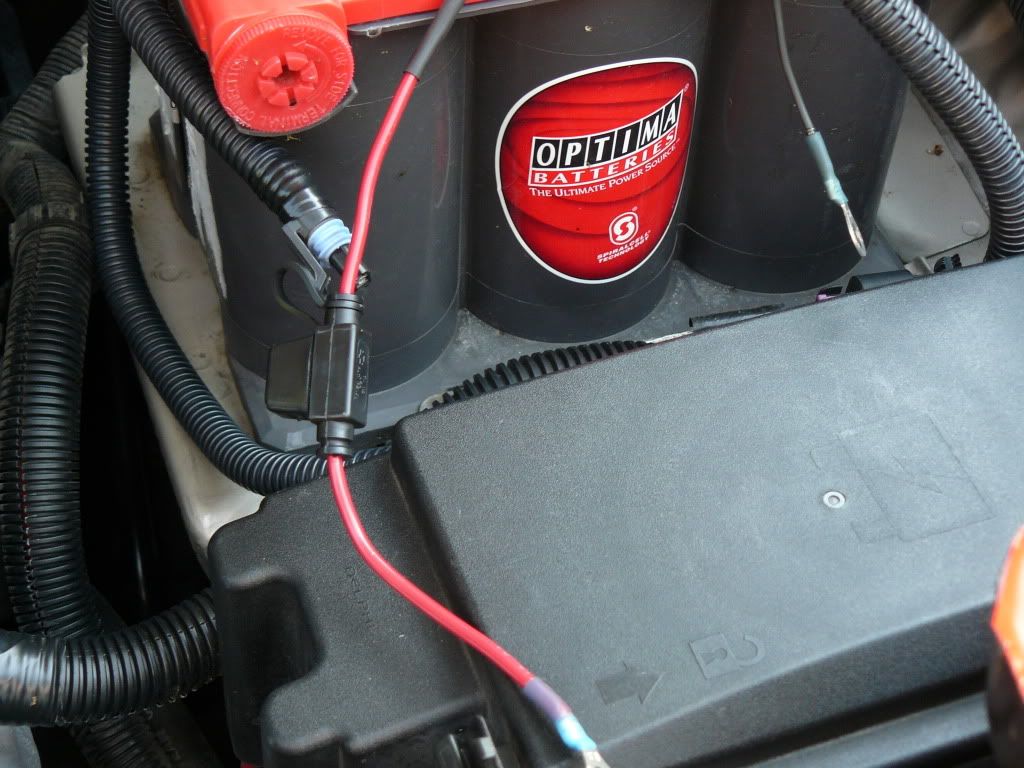 3.You do not have to remove the factory tabs on the light as i did, but i think it cleaned it up a little. Clean the back of the light and apply double stick tape.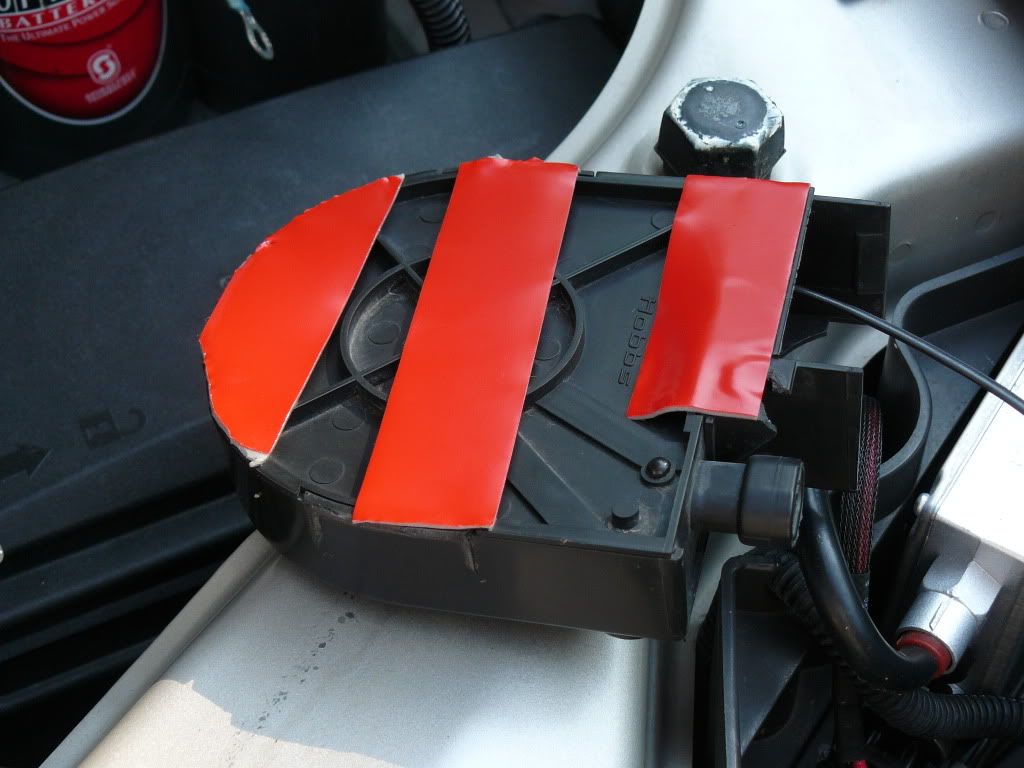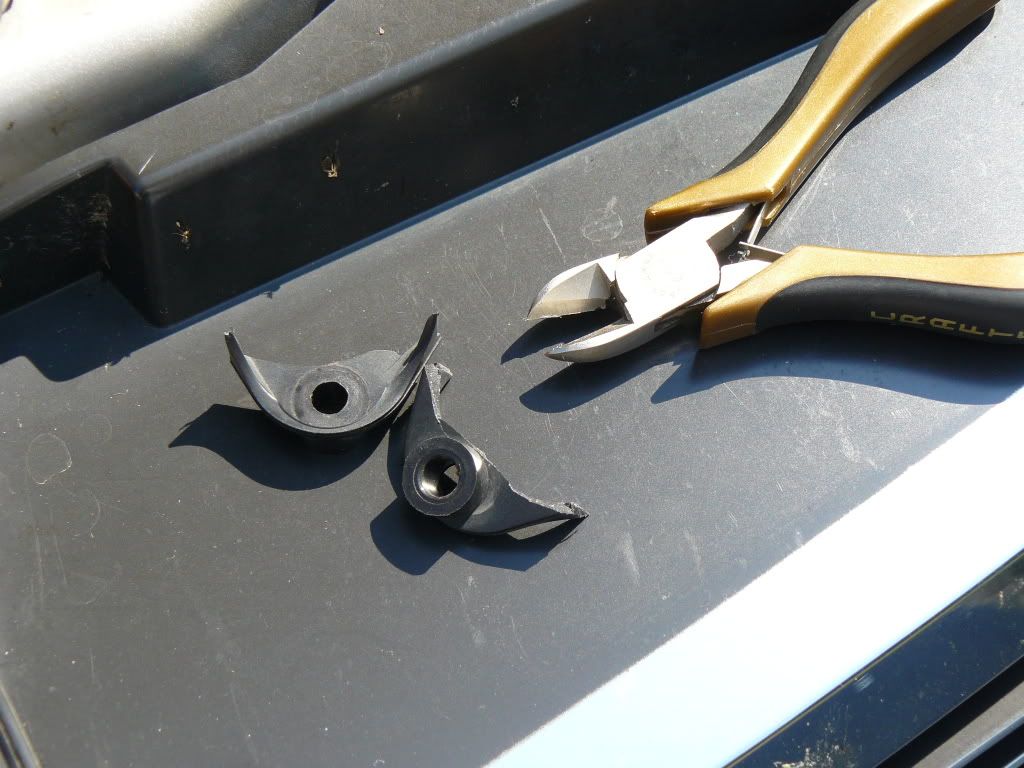 The light will have a 4' hot and ground. Cover the wires with the loom and tape at the ends just to keep it closed around the wire. Secure the hot and ground wire to the battery. You will have about 3' of extra wire. Just coil that up between the battery and the fuse box, this will be handy when you need to remove the cover for access. It is enough to set the cover on the front drivers side tire.



4.Peal backing from double stick tape and press firmly on to the top of the cover. I lined mine up with the left side (close to the engine) to allow for the most room when pulling out and retracting the light. Check all connections and your done.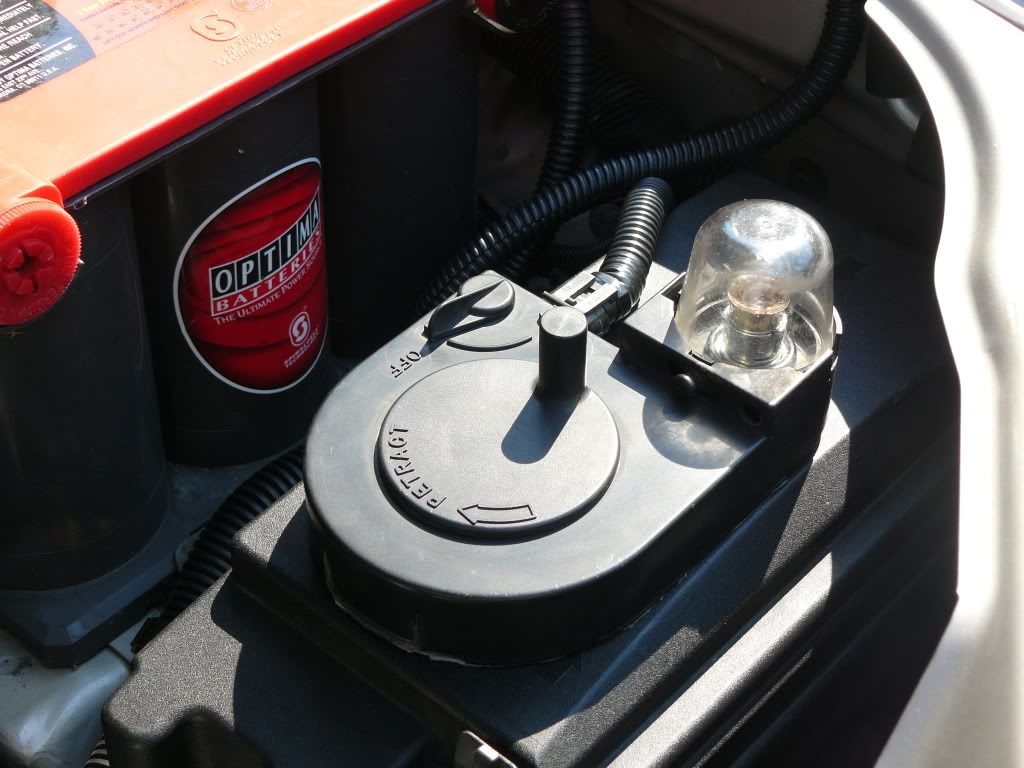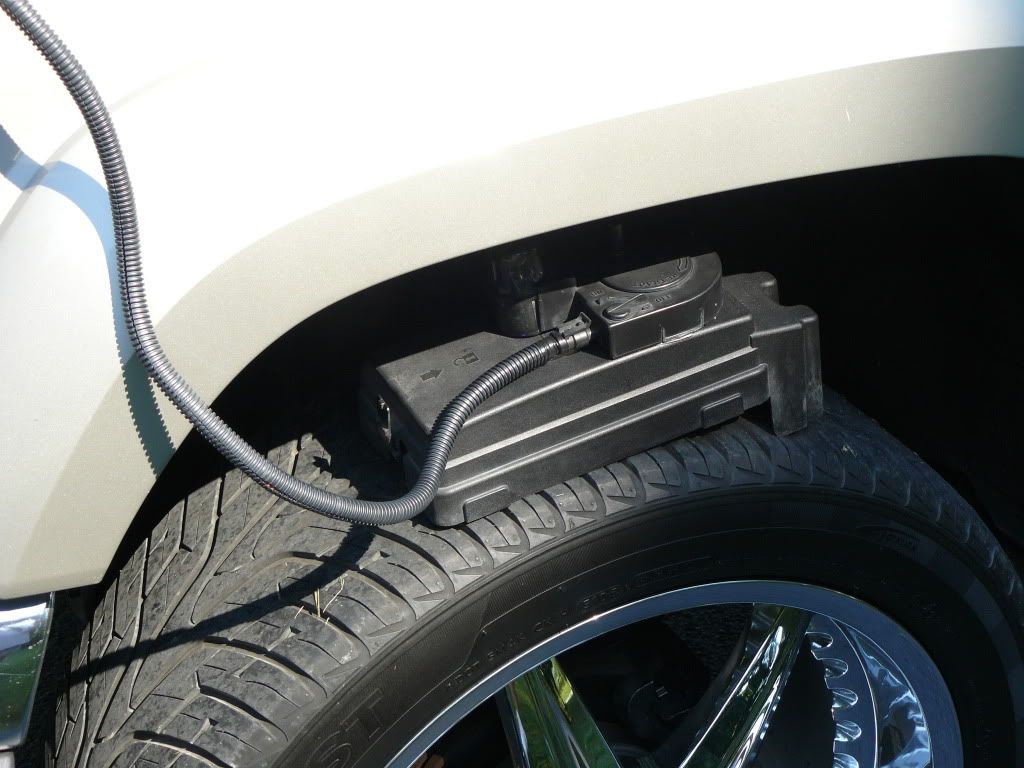 You will have a light that you can always find and will be able to move it to any location on, in or around your truck.:thumbup: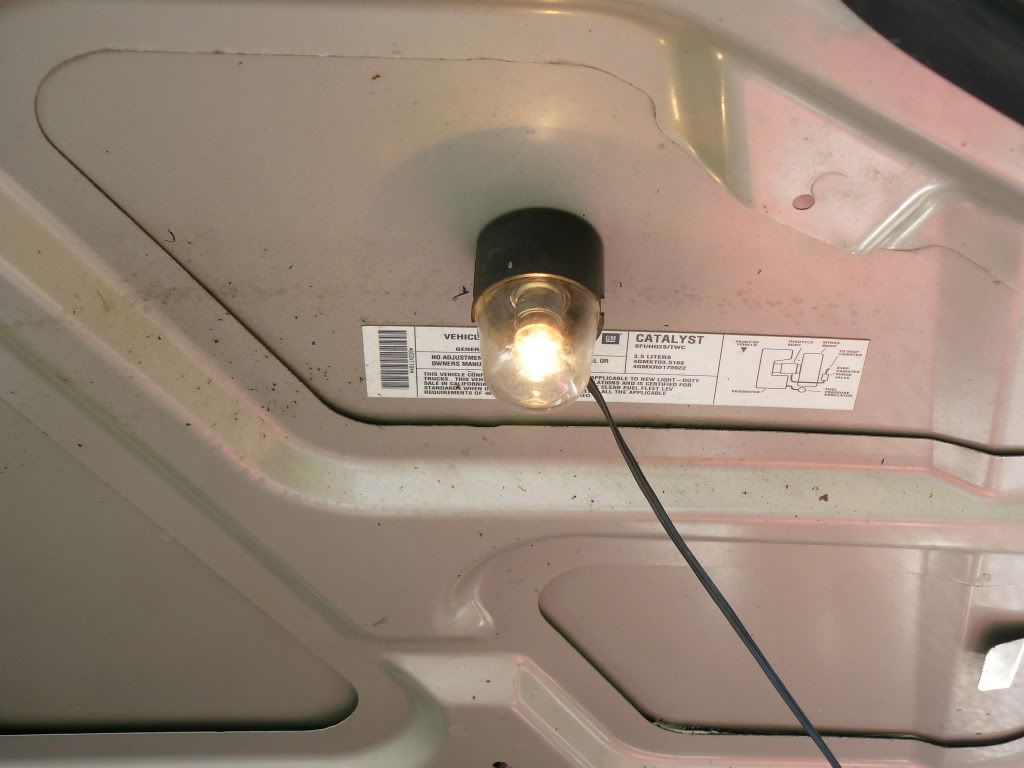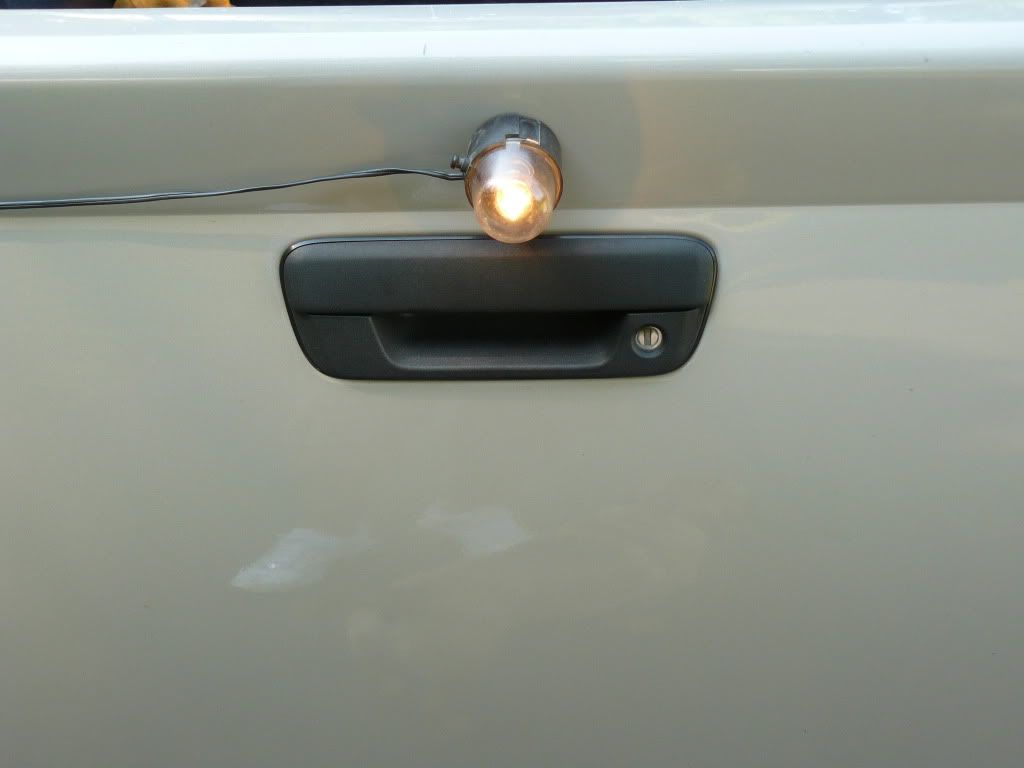 I will be happy to help anyone that wants one of these lights find one:thumbup: