Disclaimer
The community here at 355nation.net urges you to please use caution and seek professional assistance when performing modifications to your vehicle. Before attempting any modification it is advised that you refer to your Colorado or Canyon service manual or contact a certified mechanic as not all GMT355 trucks are the same. The staff and the associated members are in no way responsible for any damages, injuries or other harm inflicted to your vehicle or yourself which may result in attempting these modifications. The posts and content presented on this site reflect in no way the views of 355nation.net or it's ownership.
A 355nation How To presented by
burn
Project Name
Check Your Pinion Angle
Project Description
When you lift / lower your truck, the angle that the drive-shaft meets the pinion can go beyond what is considered a safe angle. This can cause vibrations and eventually lead to U-joint failure or damage to your drive-shaft or other suspension parts.

Skill Level
Easy
Project Vehicle
Make:
Chevrolet
Model:
Colorado
Year:
2006
Tools Needed
Digital Level
Project Time
1 hour or less
Lift the rear end of the truck up off the ground by putting a jack under the differential to keep the suspension loaded. Put stands under the axle. Ideally you would do this with a hoist / pit to keep the truck level to prevent the center of gravity from shifting forward so only lift the rear as much as absolutely necessary to keep the weight transfer to a minimum - but atleast this will keep you close.
Put the truck in Neutral. Turn the drive-shaft by hand until the pinion is parallel with the ground, then attach the digital level: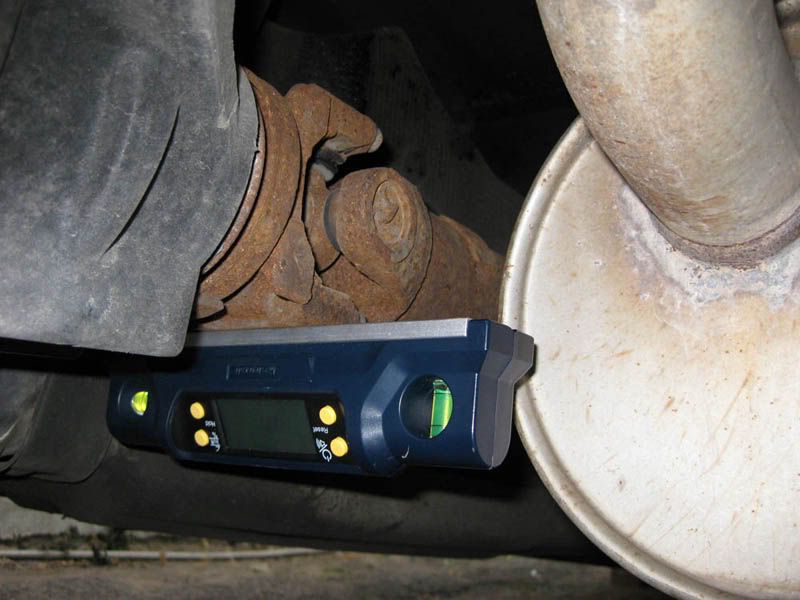 Then turn the drive-shaft until it is at 0*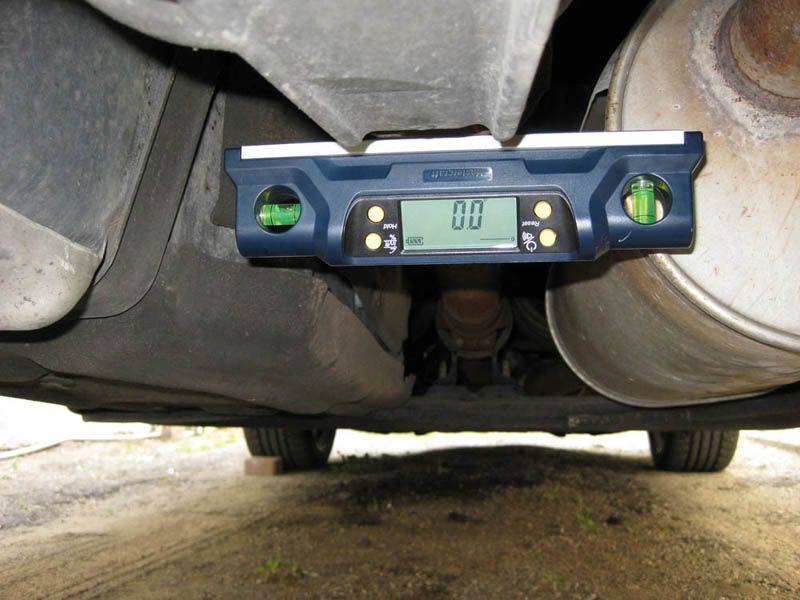 Then attach the digital level to the drive-shaft. Hit the reset button which will make the level assume the drive-shaft is parallel to the ground: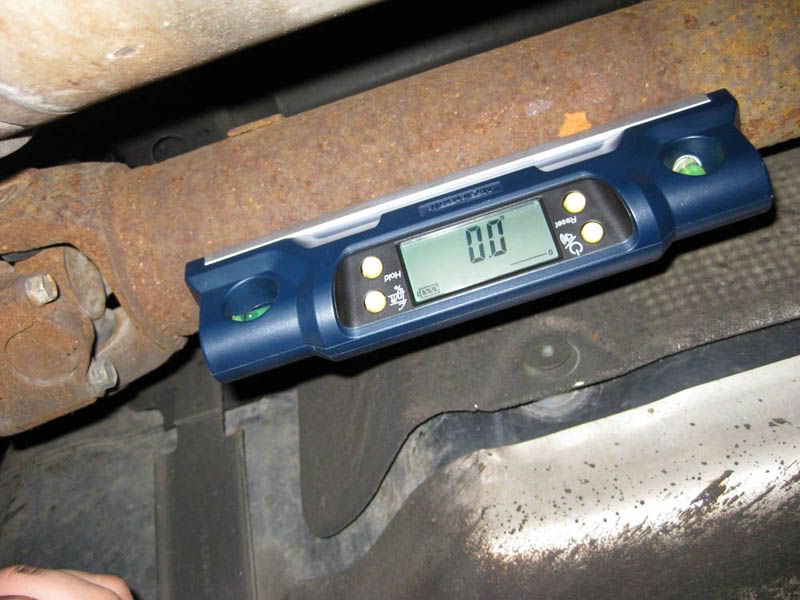 Then attach the digital level to the pinion: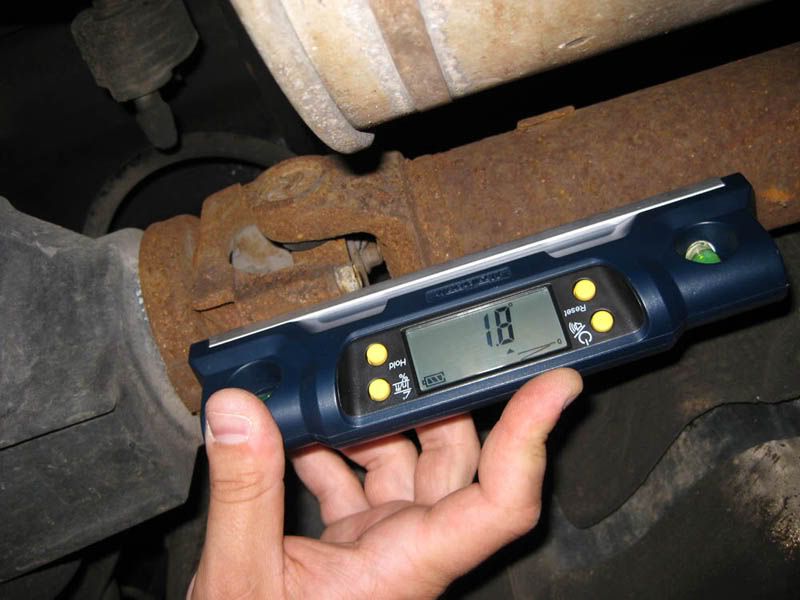 This tells me that the pinion is at 1.8* to the drive-shaft - which is fine. Typically it should not exceed 3*. The icon in the bottom-right corner also tells me that the snout of the rear-end is facing upwards - which also is fine. No shims are required.
If you did this procedure and came out with an angle greater than 3*, subtract 3 from the angle you came up with and order that angle of shims. They go between the axle and your leaf-springs (or axle and blocks if you are lowered) to adjust the angle to get you under 3*.
Shims are available from several manufacturers including Ground Force, Belltech, Summit, etc. Here are the Belltech shims available through Summit:
1*:
Belltech 4973 - Belltech Pinion Shims – SummitRacing.com
2*:
Belltech 4975 - Belltech Pinion Shims – SummitRacing.com
3*:
Belltech 4976 - Belltech Pinion Shims – SummitRacing.com
4*:
Belltech 4977 - Belltech Pinion Shims – SummitRacing.com
6*:
Belltech 4979 - Belltech Pinion Shims – SummitRacing.com