Disclaimer
The community here at 355nation.net urges you to please use caution and seek professional assistance when performing modifications to your vehicle. Before attempting any modification it is advised that you refer to your Colorado or Canyon service manual or contact a certified mechanic as not all GMT355 trucks are the same. The staff and the associated members are in no way responsible for any damages, injuries or other harm inflicted to your vehicle or yourself which may result in attempting these modifications. The posts and content presented on this site reflect in no way the views of 355nation.net or it's ownership.
A 355nation How To presented by
Silver08Colorado
Project Name
Grind your CCFL light shield, add a 194 LED bulb and install HIDs
Project Description
How To Grind down the light shield on your CCFL to give more low beam projection
Skill Level
Moderate
Project Vehicle
Make:
Chevrolet
Model:
Colorado
Year:
2008
Engine:
3.7L
Power windows:
Yes
Sun Roof:
No
Tools Needed
Big ass flat head screw driver (for prying the grill off)
Philips head screw driver
Ratchet with 10 mm socket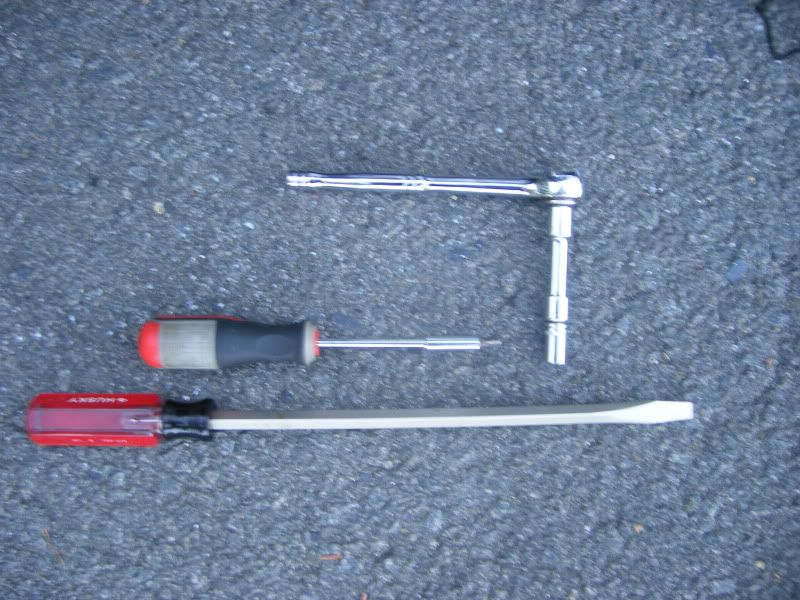 Bench grinder

Project Time
1 hour or less
Project Cost
CCFLs - $165 (on Ebay)
2 Blue 5 LED 194 replacement bulbs - $3
35W 8K H7 DDM tuning HIDs - $45 (approx)
Effort and cost of tools
REMOVING YOUR CCFL
1) Using the Grill Removal How-To, remove the grill and DRLs from your truck

2) Use your ratchet to remove these two screws from your CCFLs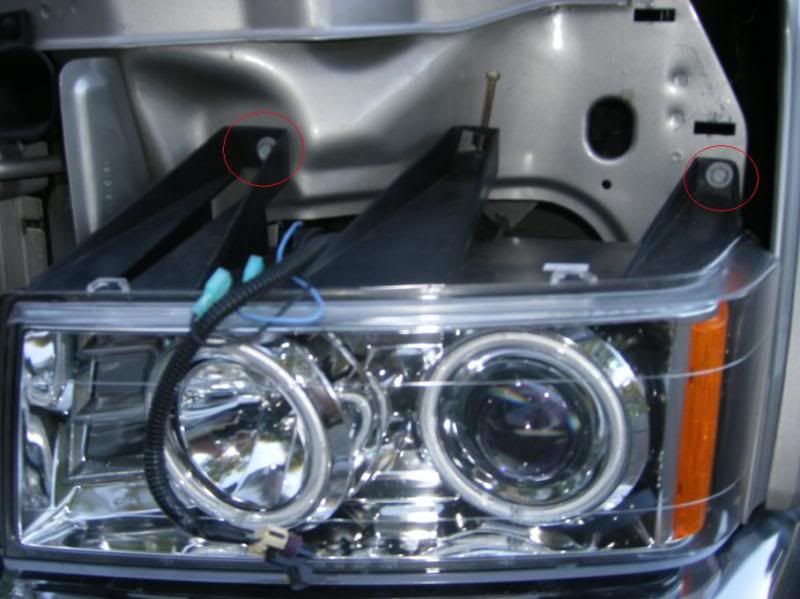 3) Place your CCFL face down to get to the back section where you put the bulbs in
GRINDING YOUR LIGHT SHIELD
1) Locate the adjuster bar on your CCFL, it will be facing towards the top of the CCFL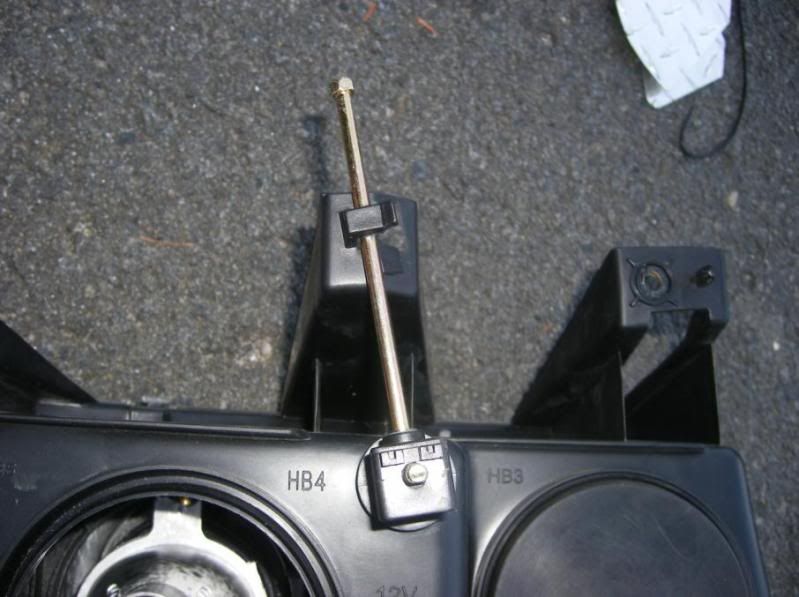 2) Turn the adjuster bar so it's now facing down, this will allow you easier access to the internal parts when both taking apart and reinstalling.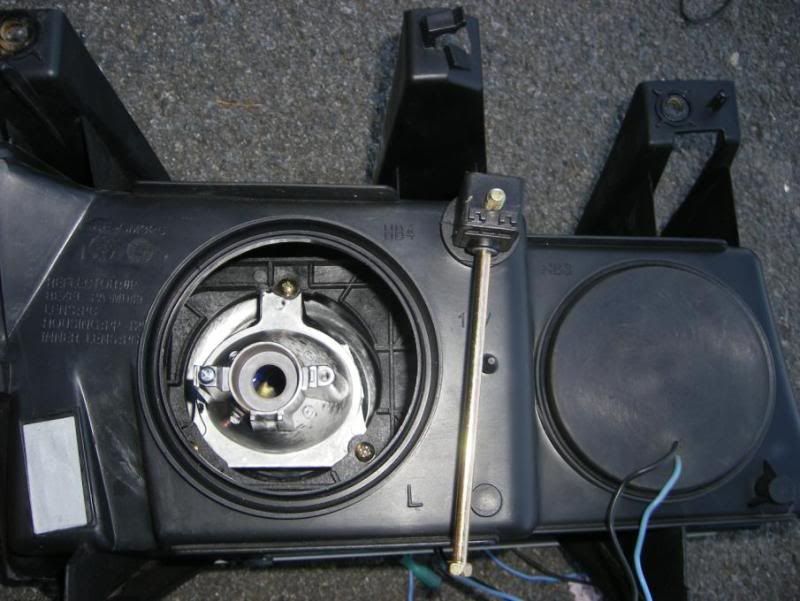 3) Remove these 3 screws



4) Carefully maneuver out of the housing, the bulb mounting base and the light shield:
A)bulb mounting base:



B)light shield: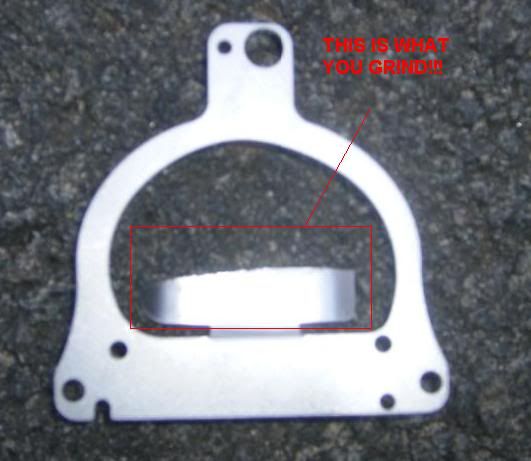 5) This is a very thin piece of metal, so when grinding it down, be very careful. (Unfortunately I did not get a before picture of the shield when I did this write-up)

6) Once you have completed the grinding to your satisfaction, reverse these steps to reinstall

7) Use the adjuster bar to raise or lower the aim of your low beam.
Notice the difference (before):



As an added bonus, I'm also including how to add HIDs and change the yellow 194 bulbs:

ADDING HIDS
1) I found it easier to actually "tuck" my ballasts away inside the inner part of the CCFL



2) When it comes to HIDs, everyone "hopefully" knows to reverse your wiring. Well I did that on the internal part of the CCFL so you can just re-snap the connections together normally:
**Note the colors of the wires: Blue CCFL positive to black HID negative and Black CCFL negative to Red HID postive**



3) Close it back up and then onto the hi beams for the 194 bulb change

CHANGING 194 BULBS
1) In the hi beam section, locate this bulb: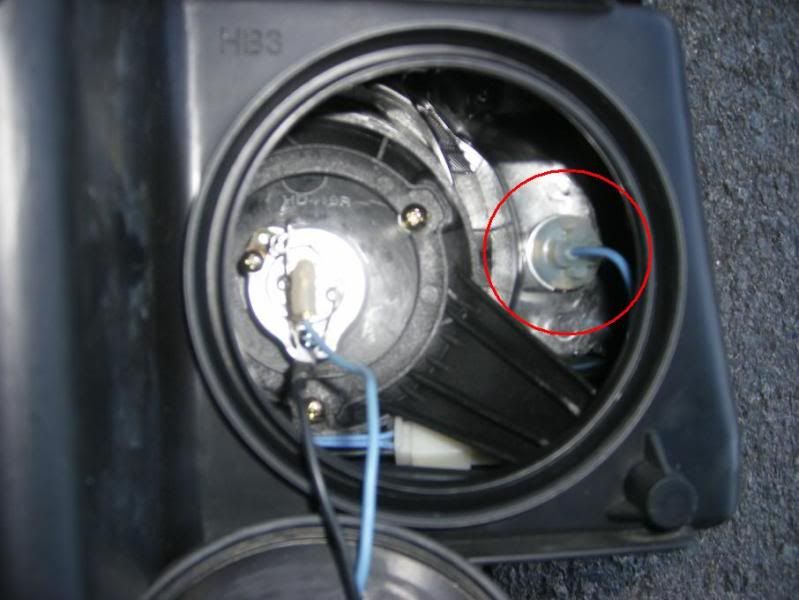 2) Twist to the left, pull it out and put in new bulb: