Alright. This is going to be a very basic how to. As in, it takes more time than anything. You are going to need very basic tools. Drill, wrenches, stubby phillips/torx screw drivers, etc. Here is also a list of parts you will need.
H3 Lid (BLACK)
# 15111830
H3 console #
15832110
H3 Shift Boot/Knob
# 15818699
H3 Shifter
# 15823064
H3 Top console Bezel
#15783114
H3 Shifter Cable
# 15867642
Manual Tran Colorado Steering column Cover W/ Tilt
# 10376748
------------------------------------------------------------------------
[1] Start by ripping both your seats out. Using an 18mm socket. After you have the seats out, take of your door sills, and d/s kick panel.
[2] Using a phillips screw driver, remove the two screws holding your hood release on to your lower d/s dash piece. Once removed, seperate the cable from the lever by simply turning it ( once looking at it, it is quite easy), pull on the lower dash piece to remove it.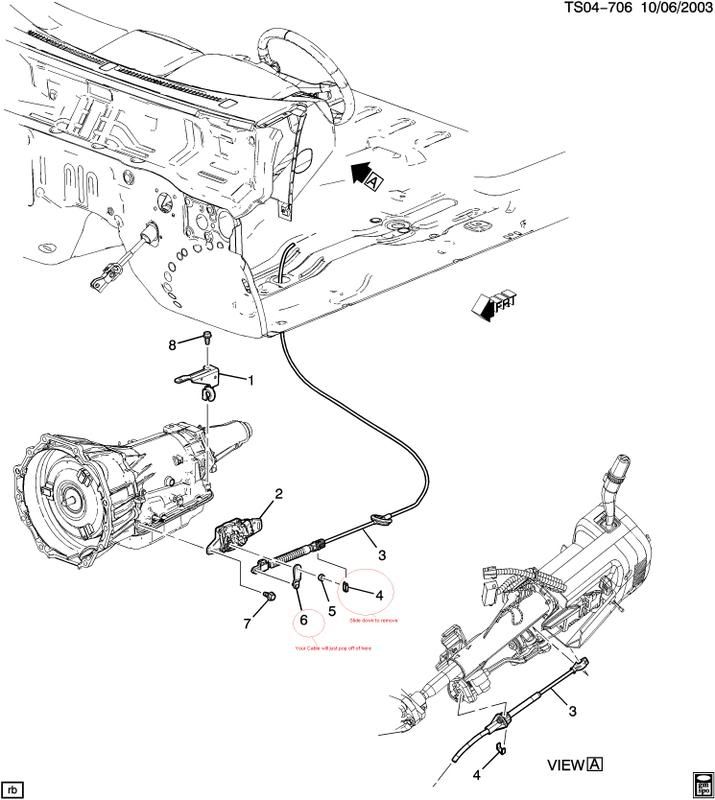 [3] GO underneath and remove the cable from the transmission (it simply pops right off), now, using a pair of pliers, sqeeze the clip together and slid it off the bracket to drop the cable.
[4} Now, reverse the above steps to put new shifter cable on, you will see a rubber grommet that hold the shifter into the floor, just pull on it and it will come out. Place new cable & grommet in this location.
[5] Using a torx screwdriver, remove your steering column cover, and remove cable from the shifter...Also remove the 3 screws holding your shifter on. Attach new cover assembly.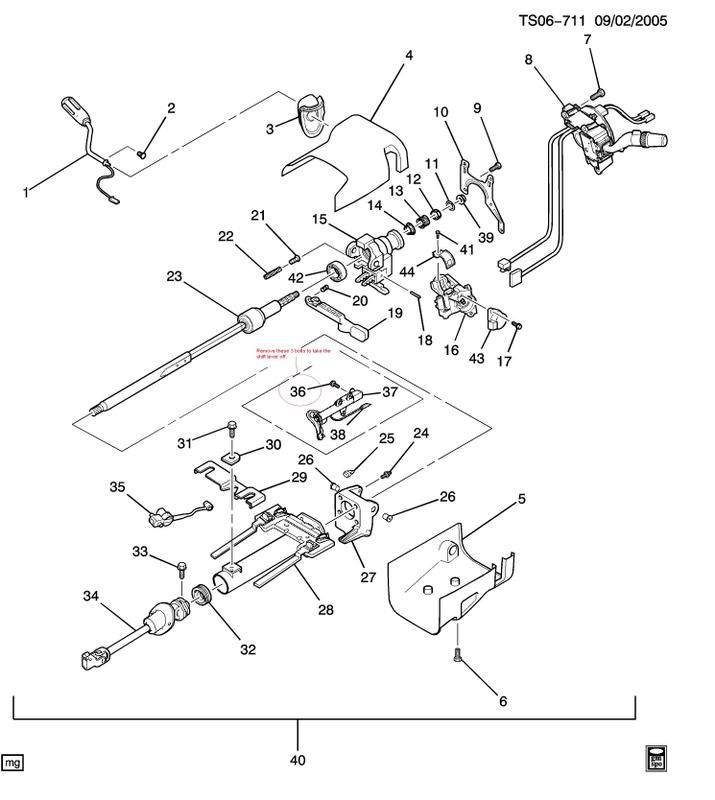 [6] Run your new cable under the carpet, to the new desired location of your console.
[7] On your new H3 Shifter, there will be a "BUTTON" that you have to push to relase it in order to shift. This is a little silver type screw locqated on the side if the mechanism. Put a tack weld, or screw (anything really) in order to keep the piece pushed in at all times. (this make it so you don;t have to do an assload of wiring.
[8] Find desired spot of console, and drill holes for your shifter, attach cable and make sure everything shifts fine. There will be a tab you will have to cut off the bottom of your console...it is very easy to see, and you can't miss it. If you don't cut it off your console will not sit on the floor.
[9] If everything shifts ok, attach top of console, and boot. The boot and top of console will just snap into place.
[10] Install seats and use seatbolt holes to attach console. Make sure everything is reattached and shifting fine....
YOU NOW HAVE A NEW SHIFTER AND LOOK....BALLA'
!!!!! :doku:
:355: