Disclaimer
The community here at 355nation.net urges you to please use caution and seek professional assistance when performing modifications to your vehicle. Before attempting any modification it is advised that you refer to your Colorado or Canyon service manual or contact a certified mechanic as not all GMT355 trucks are the same. The staff and the associated members are in no way responsible for any damages, injuries or other harm inflicted to your vehicle or yourself which may result in attempting these modifications. The posts and content presented on this site reflect in no way the views of 355nation.net or it's ownership.
A 355nation How To presented by
VinC-Superman
Project Name:
PS2 Slim Installed in Glovebox
Project Description
Adding a PS2 slim into your glovebox
Skill Level
Easy-Moderate
Project Vehicle
Make: Chevrolet
Model: Colorado
Year: 2008
Engine: 2.8L
Transmission: Auto
Power windows: Yes
Sun Roof: No
Tools Needed
7mm" Socket and Ratchet
PS2 Slim
Jigsaw / Dremel
Power Inverter - 175watts minimum
Fuse (if inverter doesn't have 1)
Switch (to turn off inverter easily)
Project Time:
2 hours or less
Project Cost:
PS2 Slim: $50-$100
Power Inverter: $40 for 175Watts
Switch: $1.50 or less
Fuse: $3.oo or less
Step1:
Remove glovebox from vehicle
-3 screws at bottom of glovebox
Step2:
Remove top section of glovebox
-5 screws (3 screws at edge and 1 on each side [marked by x])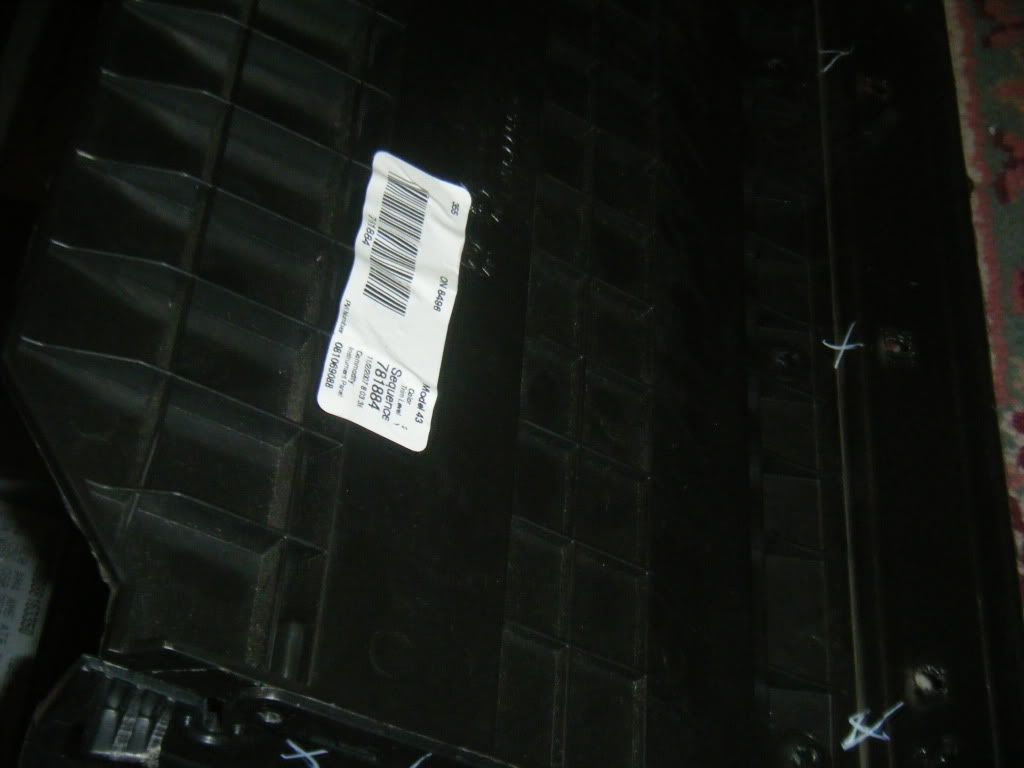 Step3:
Position PS2 where you want and mark off a area 2" long to cut off for wires and 1" wide (see pic)
Step4:
Velcro or double-side tape the PS2 onto the lid of the glovebox and reinstall lid onto box
Step5:
Plug up wires into ps2 (as pic) and install glovebox into vehicle. put 1 round thing inside the box and 1 outside... (if u can fit both inside, do that)
Step6:
Run the wires around the metal for clearance (pic)
Step7:
Install your Power Inverter by either plugging in the cig. lighter or running it to a power and ground source.
Step8:
If you ran it straight to the battery and have a fuse, cut the power wire and heat shrink the fuse to the power wire.
Step9:
For a switch, do same thing as step7, except with a switch
Step10:
Hide the Power Inverter somewhere hidden and out of way
Step11:
Run the A/V wires into the radio and the power plug to your Power Inverter
Step12:
Power everything up and see your handy work. Enjoy