Disclaimer
The community here at 355nation.net urges you to please use caution and seek professional assistance when performing modifications to your vehicle. Before attempting any modification it is advised that you refer to your Colorado or Canyon service manual or contact a certified mechanic as not all GMT355 trucks are the same. The staff and the associated members are in no way responsible for any damages, injuries or other harm inflicted to your vehicle or yourself which may result in attempting these modifications. The posts and content presented on this site reflect in no way the views of 355nation.net or it's ownership.
A 355nation (CCP) presented by
xtreme07
Project Name
How To: Install Belltech Steet Performance Shocks
Project Description
Aftermarket Replacement of the rear leaf spring shock.
Skill Level
Moderate
Project Vehicle
Make:
Chevrolet
Model:
Colorado
Year:
2007
Engine:
3.7L
Power windows:
Yes
Sun Roof:
No
Tool Needed
10mm socket
21mm socket
extensions
ratchet
Project Time
1 hour
Project Cost
$59 per each
Stylin' Trucks Truck Accessories -- pickup truck, SUV, and custom truck accessories
Start off by parking the truck on level ground and jack up one side of the truck and put a jack stand under it.

There are 3 bolts to take off the old shock. the two on top are 10mm and you will need a very big extension to reach these. The big one on the bottom is a 21mm.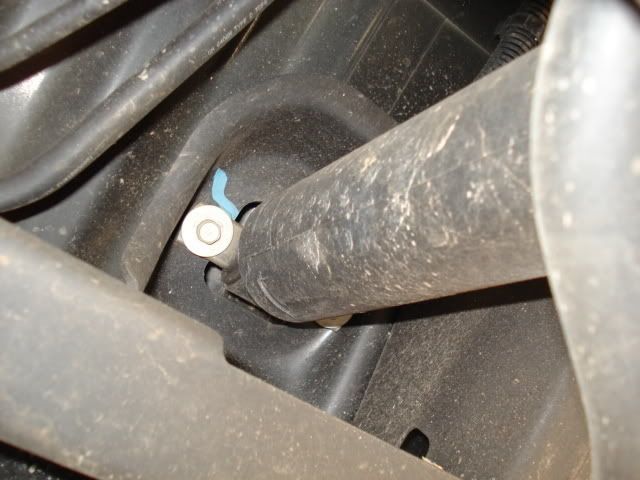 Unbolt the stock shock and put the new shock in.
You will need to bolt up the 2 top bolts first then the bottom one. you will have to remove the jackstand and slowly let the truck down to bolt up the bottom. the shock is about 2 inches shorter than stock..

Continues steps on the other side.
Installed