Discussion Starter
•
#1
•
Disclaimer
The community here at 355nation.net urges you to please use caution and seek professional assistance when performing modifications to your vehicle. Before attempting any modification it is advised that you refer to your Colorado or Canyon service manual or contact a certified mechanic as not all GMT355 trucks are the same. The staff and the associated members are in no way responsible for any damages, injuries or other harm inflicted to your vehicle or yourself which may result in attempting these modifications. The posts and content presented on this site reflect in no way the views of 355nation.net or it's ownership.
A 355nation How To presented by
USAFquez
LED Dome light Install
How To install LED dome lights
Skill Level
Easy
Project Vehicle
Make:
GMC
Model:
Canyon
Year:
2015
Layout :
Crew Cab
Tools Needed
Putty knife
Project Time
10 minutes or less
Project Cost
$5.67 + Shipping
Amazon.com: Jtech 10x 194 168 2825 T10 5-SMD White LED Car Lights Bulb: Automotive
***WARNING*** Make sure your truck's interior is warm. Cold plastic can be very brittle.

Bulb type:
T10 Wedge Type W5W. The bulbs I chose are very similar in color to the LED bulbs found in the 3rd gen Silverados. Amazon.com: Jtech 10x 194 168 2825 T10 5-SMD White LED Car Lights Bulb: Automotive . But you can choose any color that suits you and your truck.

1. First, slide your putty knife into the crease behind the rear of the lense. Once it's bottomed out, pry the knife rearward until you feel a subtle pop. You'll need to do this for the rear/right and rear/left.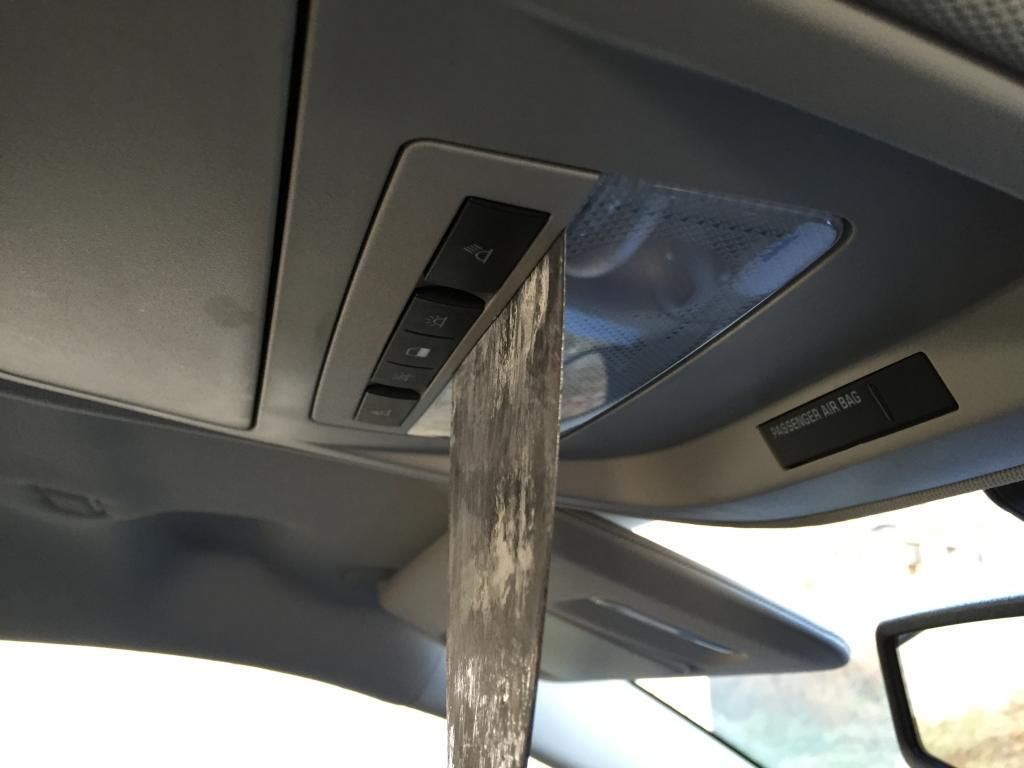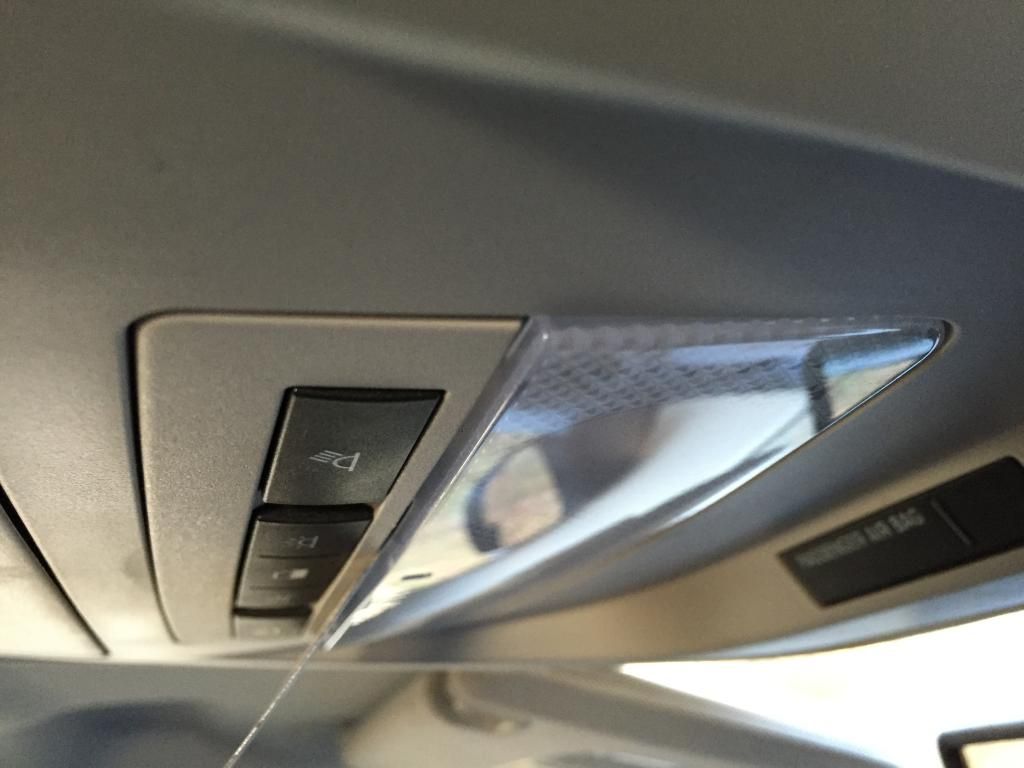 2. Once the rear tabs have popped loose, wedge your knife into the front crease and pry forward. You should have two pops for the right and left tabs as well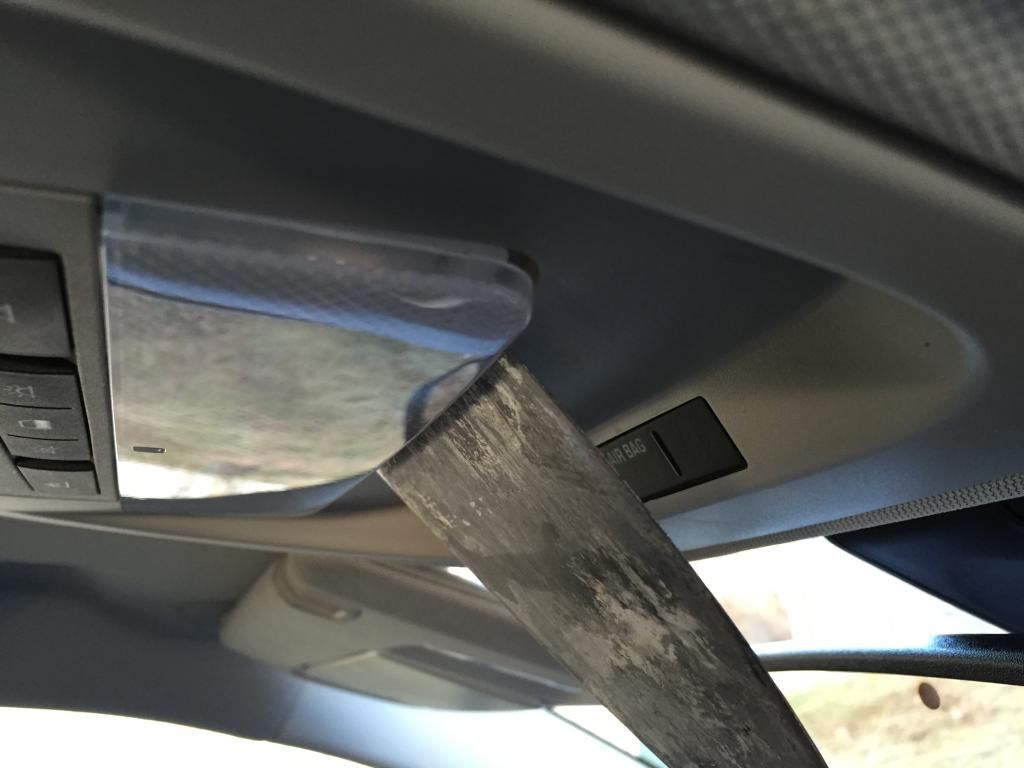 3. The lense is almost completely off. You'll just need to gently pull it off as to not damage any of the tabs.



4. Here you can see how it's attached.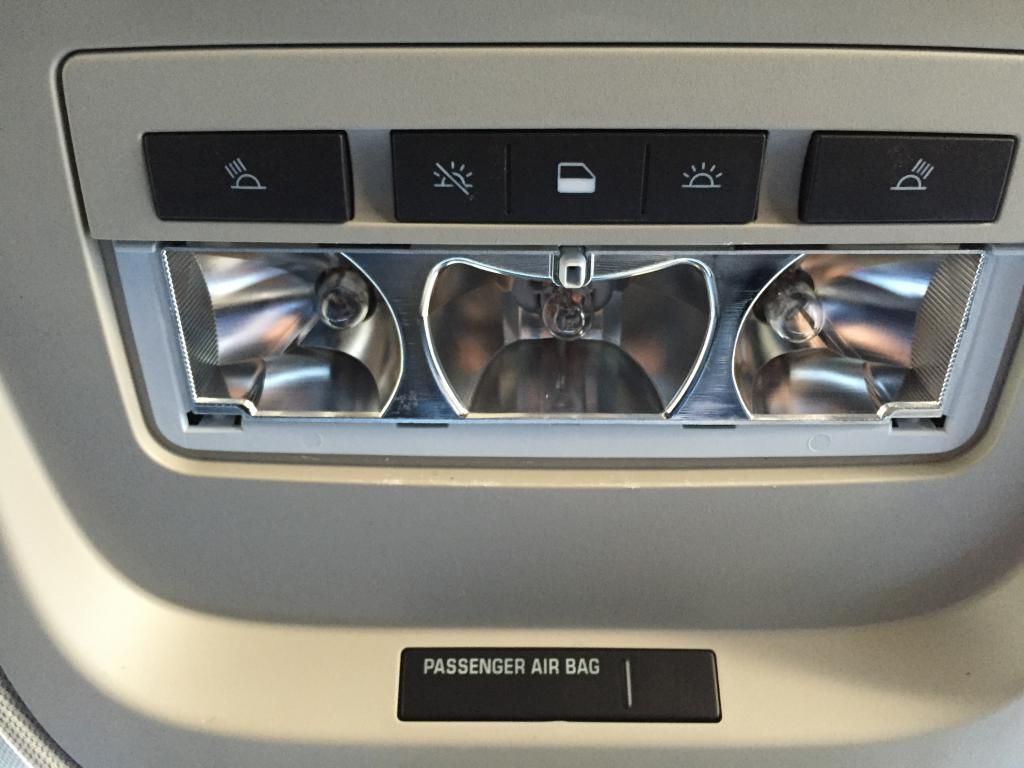 5. Here's the new and old bulbs side by side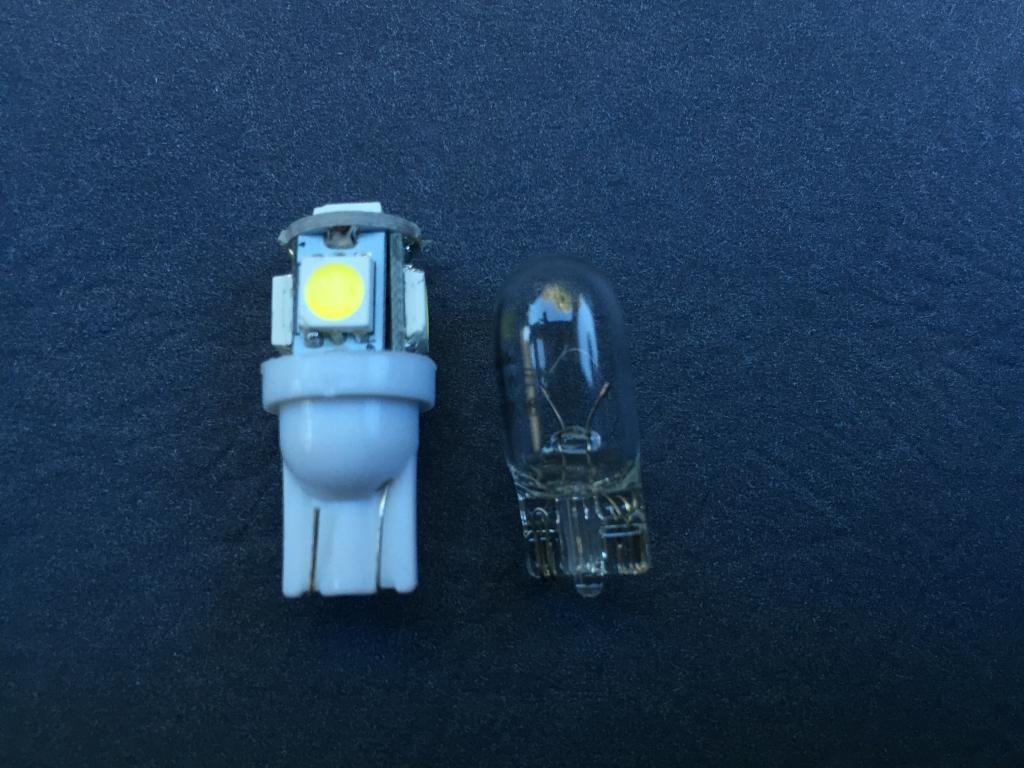 6. The bulbs slide in an out in a linear fashion (no twisting). Unlike the factory incandescent bulbs, the LED bulbs are directional. Plug in the LED bulb, test it. If it does not turn on, remove it, rotate it 180* and reinstall. It should work now. Here's a LED bulb (right) compare to the factory bulb (left). And all 3 installed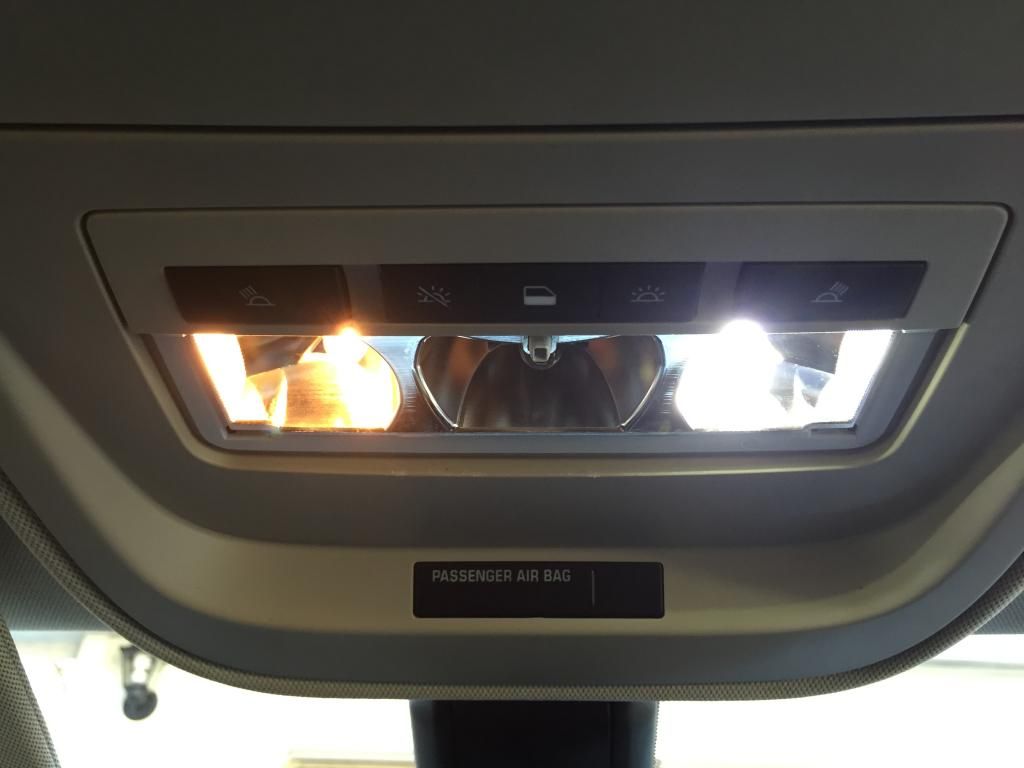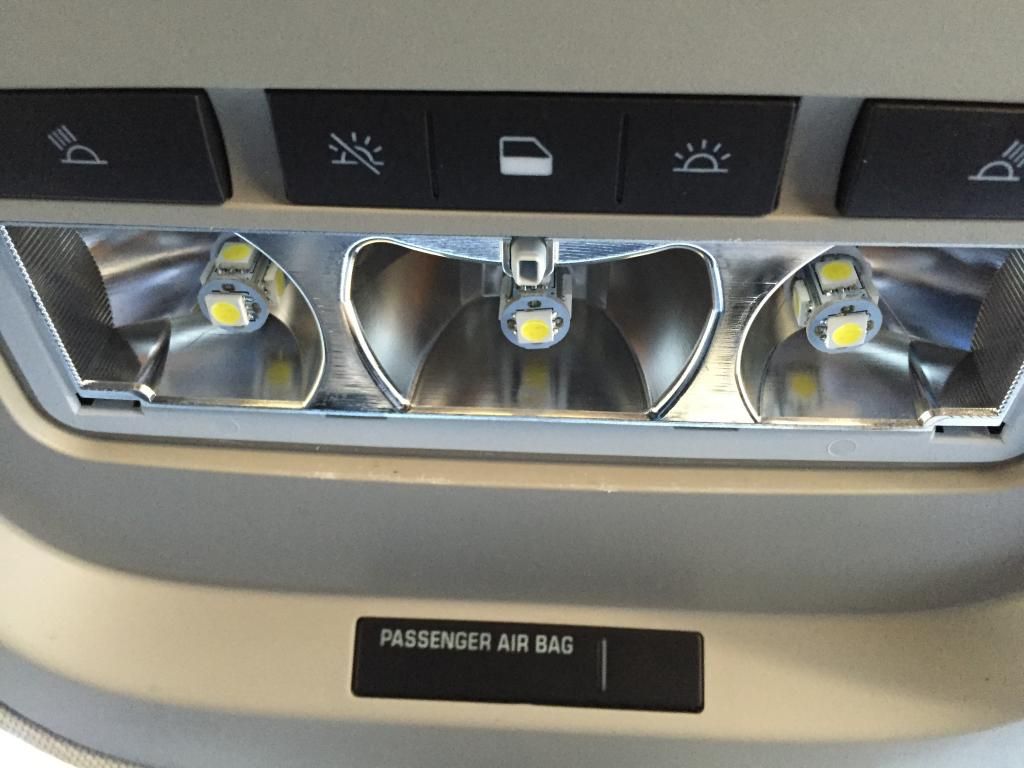 7. Reinstallation of the lense is the same process just in reverse (without the putty knife of course). It should just pop back in place. The rear lense is removed the same exact way as the front.

Here are some after shots. It's still not 100% dark outside but I got impatient. The light is pure white and is really bright. As some folks have said, the light from these bulbs may be too bright and you might want to go with a bluer bulb which is dimmer and easier on the eyes. Personally, I'm going to stick with these. It's all a personal preference. If you like purple LEDs, buy purple LEDs. Do what you like. If you have any questions or want certain pictures, PM me or ask on here. Enjoy.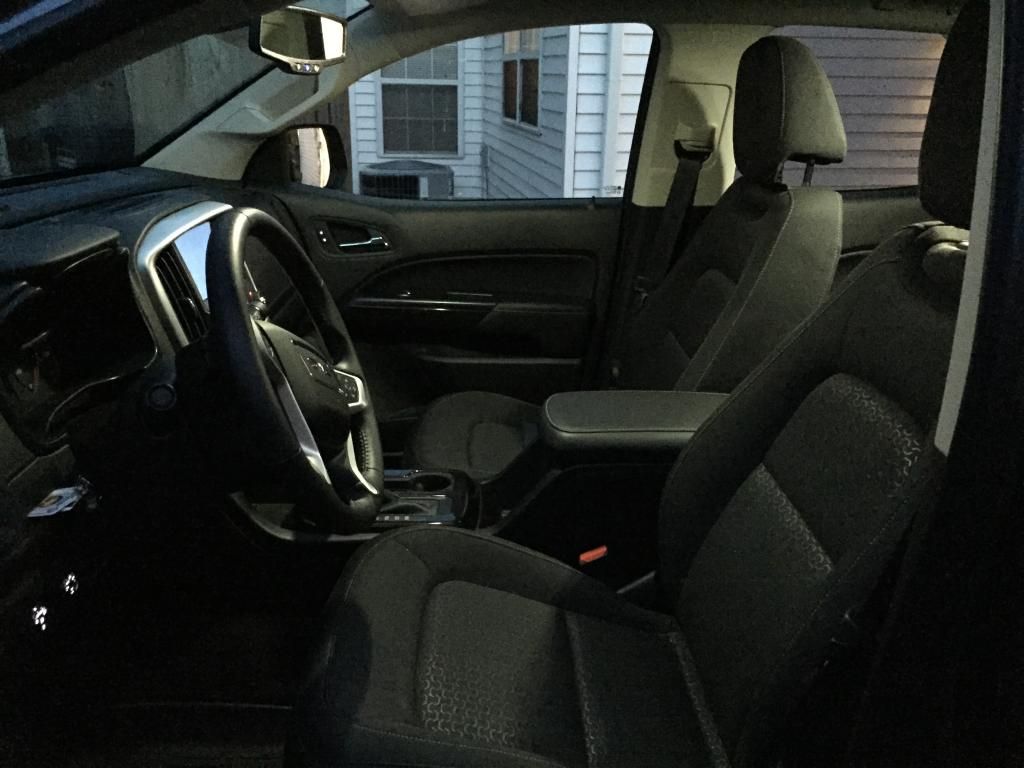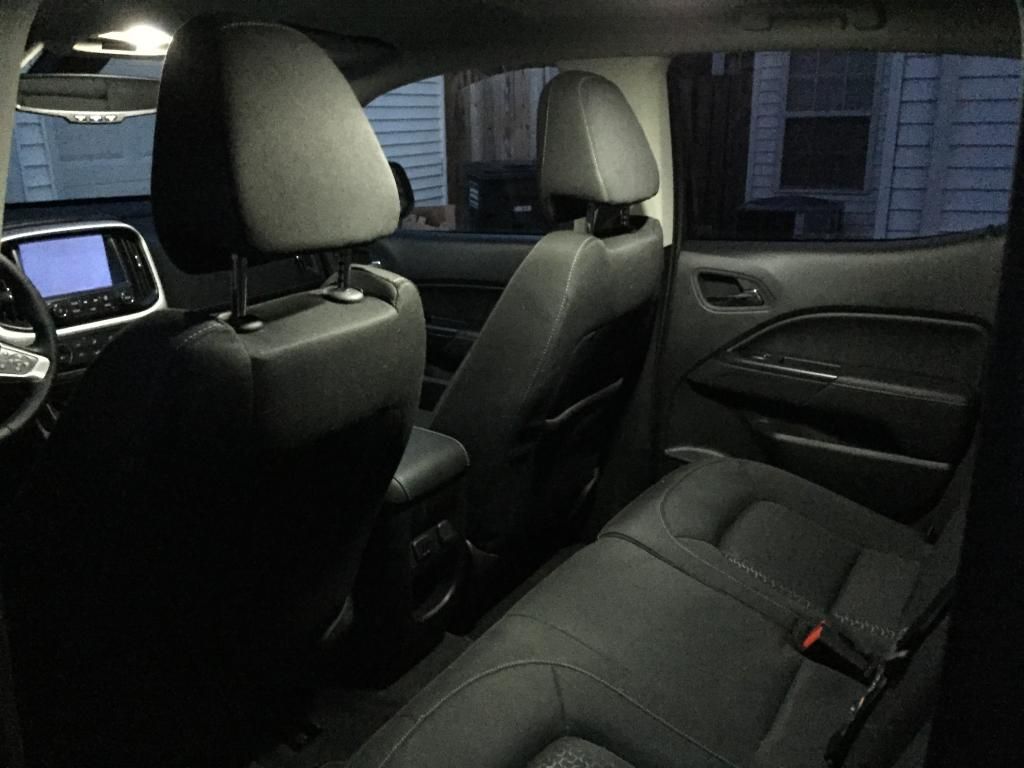 -With both reading lights and dome light on