Disclaimer
The community here at 355nation.net urges you to please use caution and seek professional assistance when performing modifications to your vehicle. Before attempting any modification it is advised that you refer to your Colorado or Canyon service manual or contact a certified mechanic as not all GMT355 trucks are the same. The staff and the associated members are in no way responsible for any damages, injuries or other harm inflicted to your vehicle or yourself which may result in attempting these modifications. The posts and content presented on this site reflect in no way the views of 355nation.net or it's ownership.
A 355nation (CCP) presented by
ColoradoTom
Project Name
How-To: Modify your stock air intake
Project Description
Making your own intake and gaining a few hp
Skill Level
Easy to Moderate
Project Vehicle
Make:
Chevrolet
Model:
Colorado Z85
Year:
2006
Engine:
3.5L
Power windows:
Yes
Sun Roof:
No
Tool Needed
Tape measure, Razor Knife, Band saw or Hacksaw, ¼"NPT (national pipe thread) Tap and proper sized drill bit for tap, thread cutting oil, half round file, a good vice.
Project Time
1 hour or less
Project Cost
$93.00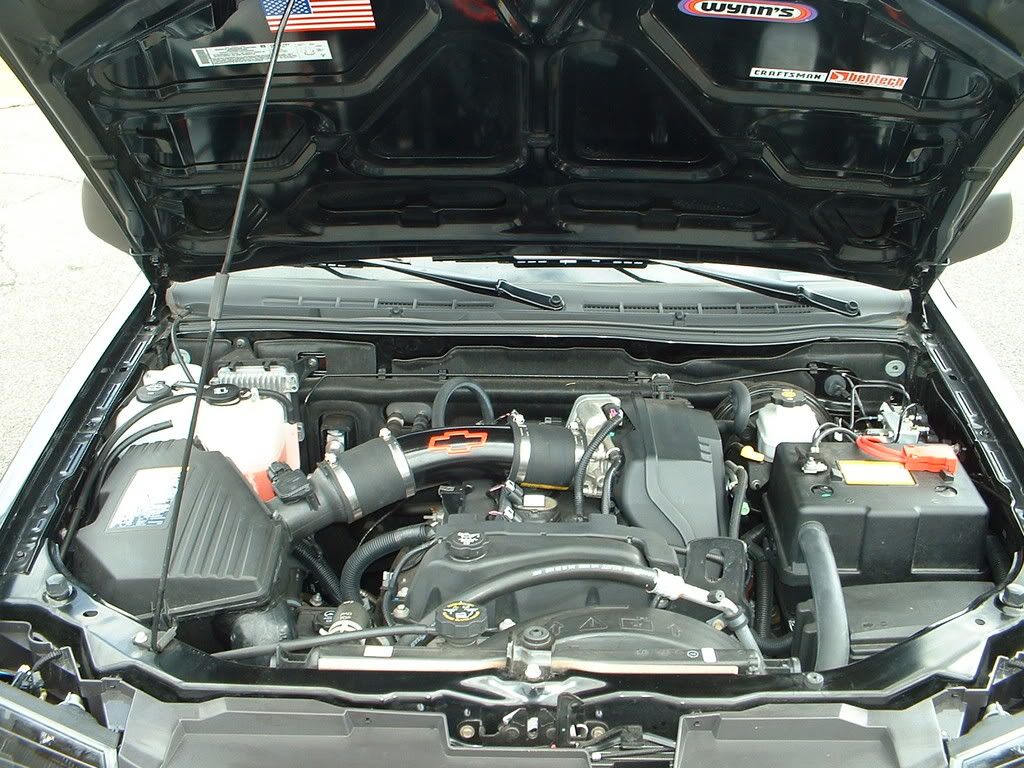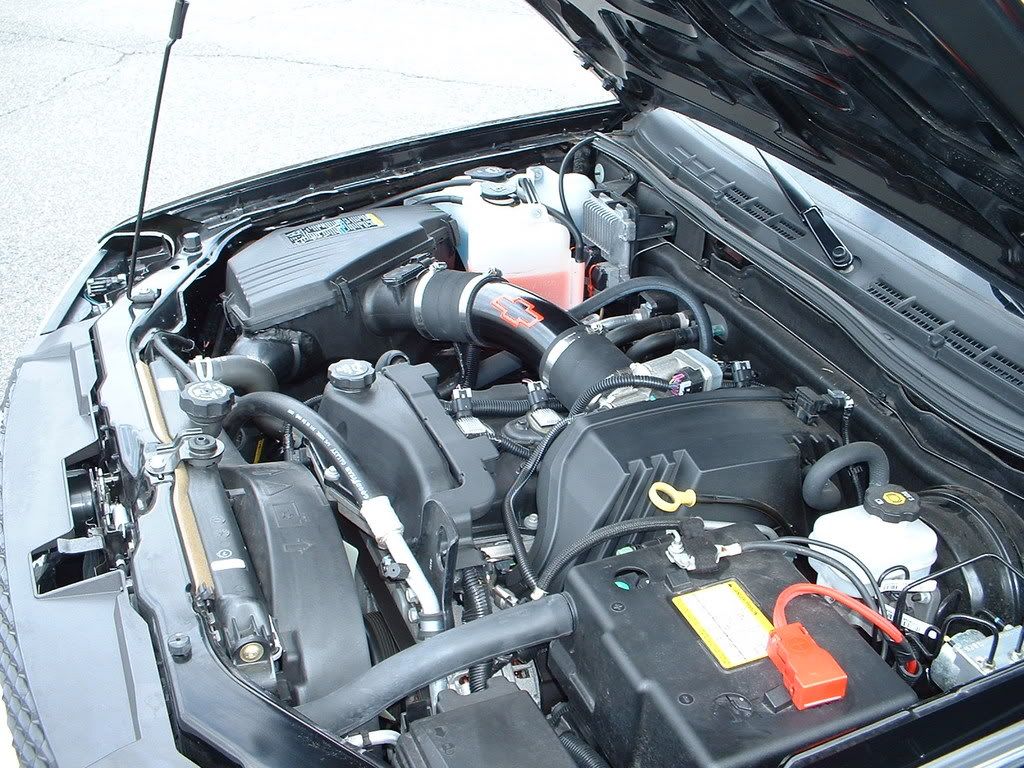 Materials:

Metal intake pipe: $25.00
3" x 22 ½ ° pre-fabricated electrical metallic tubing (EMT) bend. (This can be found/ordered at any electrical supply shop) (3" EMT's outside diameter is almost 3 ½". EMT is generally made from galvanized steel, but some manufactures will make it in T304 Stainless steel or aluminum if requested, for a fee.)


Intake pipe ends: $43.00 ( hose was a 3 ft. minimum)
I ordered a length of NAPA Fleetflex Gold #644 3 ½" hose to cut for the intake hose couplings, but there are some "brand name" premade intake couplings that are made from silicon or another high heat rubber. I chose this hose because it is black and relatively cheap compared to the name brand couplings that are designed for intakes.


Clamps for pipe ends: $8.00
4; 4" (51-101mm) Stainless steel worm gear hose clamps.

Crankcase breather hose: $ 2.00
14"x ½" Heater Hose

Clamps for breather hose: $3.00
2; 7/8" (10-22mm) Stainless steel worm gear hose clamps

Crankcase breather nipple: $2.00
2"x1/4"NPT Brass pipe nipple (in the plumbing dept.)

Finish: $10.00
High quality, high heat automotive paint. (I like VHT brake caliper paint)


Procedure:

Remove your stock resonator box

Cut the Fleet Flex hose into two 4 1/2" lengths for the couplings.

Attach one coupling to the throttle body and the other to the MAF sensor tube with the stainless steel hose clamps.

Hold the EMT up to the two couplings and decide where you want to cut it. I cut the two straight ends off of the bend and basically just messed around with it until I was happy with the positioning/ location of the bend, then I did the final trimming so that the pipe would fit. Be sure to leave at least 1" of pipe under each coupling to allow the hose clamp to clamp to.

Decide where you want to locate your brass nipple for the crankcase breather tube, mark this spot on the pipe with a marker.

Remove everything from the truck and vacuum out the throttle body and MAF sensor tube to remove any filings that may have gotten in there during fabrication.

Drill and tap the hole for the crankcase breather nipple.

File any burrs left over from machining.

Thread the brass nipple into the intake pipe.

Sand/clean/prep all of the metal.

Paint or chrome the metal.

Put everything back together carefully so you don't chip your paint.

Clamp one end of your breather/heater hose to the brass nipple and the other to the valve cover with the two stainless steel hose clamps.

You're done!

Note: The most restriction in the GM 355 intake setup is the amazingly small intake hole on the stock air box behind the fender. Some people remove the box and open up this hole to allow for more airflow, I decided to close off this hole and make a completely new one on the front of the air box.(similar to the JTR cold air setup) Expect a write-up on how I did this in the near future.

Thank you, and good luck!