A 355nation How To presented by
xronx
Project Name
How To: Remove Lowere Front Bumper Lip Spolier
Project Description
This will get rid of that pesky trim on your bumper
Skill Level
Easy
Project Vehicle
Make:
Chevrolet
Model:
Colorado
Year:
2005
Engine:
3.5L
Power windows:
Yes
Sun Roof:
No
Tools Needed
Cut off tool of choice
Dikes
Large Flat Head Screwdriver
Die Grinder or Sander/Sandpaper
Project Time
15 minutes
Project Cost
FREE
Body, text and pics
[/QUOTE]
I began with removal of the two tabs located on the inside of the fender/wheel well against the bumper molding.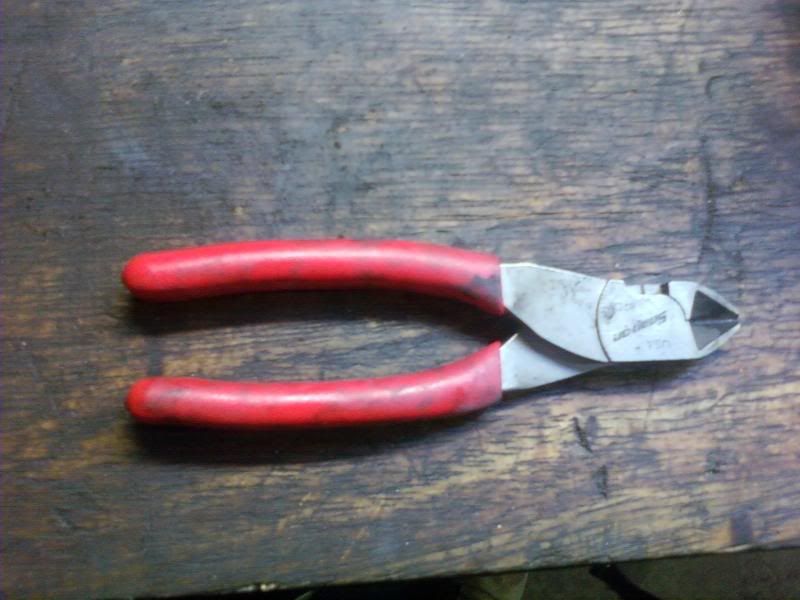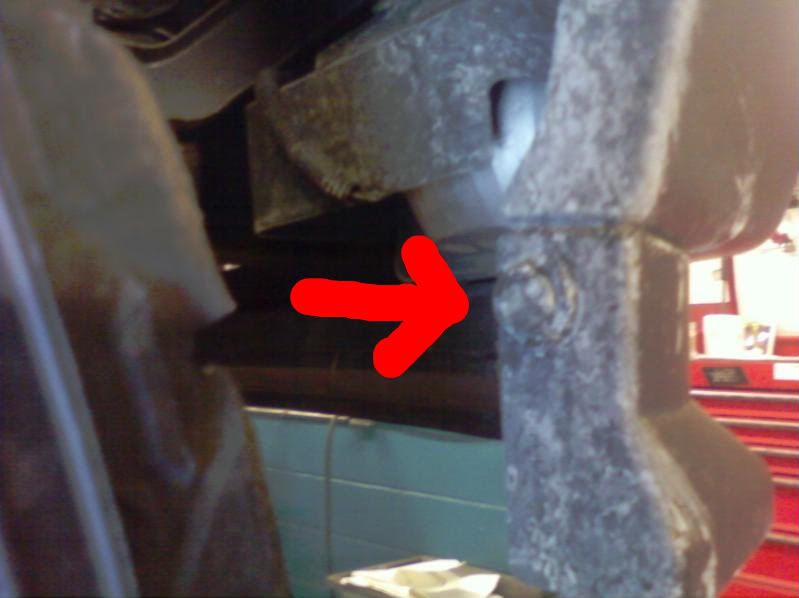 Then i used my large screw driver. Push it up against the lower plastic of the bumper between the bumper and the tabs on the valence.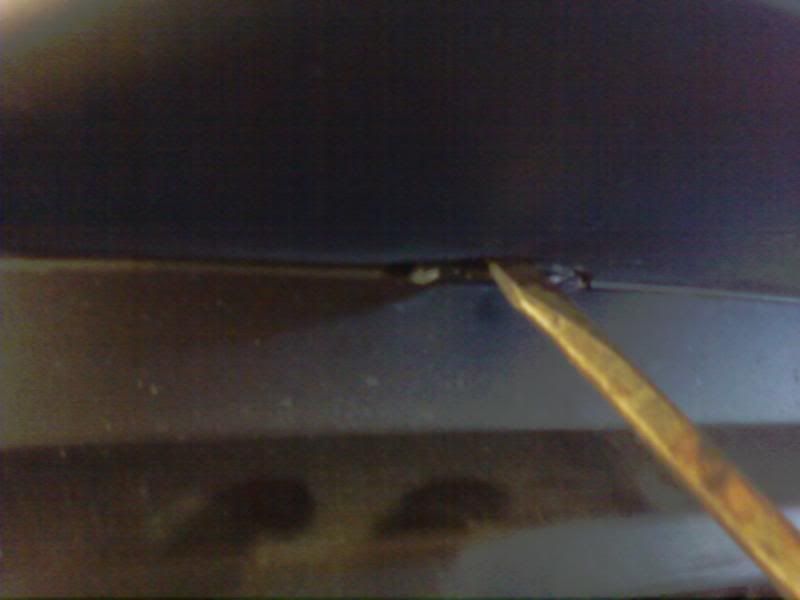 Lift upwards with the screw driver until the ends of the tab clear the bumpers slots.
Place your hand behind the Valence and push the tab outward, WATCH THEM FINGERS!!!!
You will hear a POP and its out, move on to the next one until all are removed. Grab each end of the Valence pull down and forward, with a little shake it should come right off.
Next Grab your cut off tool of choice, dremel, whizzer wheel, ect. I chose a high speed air cut off saw. The saw tooth blade cuts through efficiently without causing the plastic to melt, and allows easy control.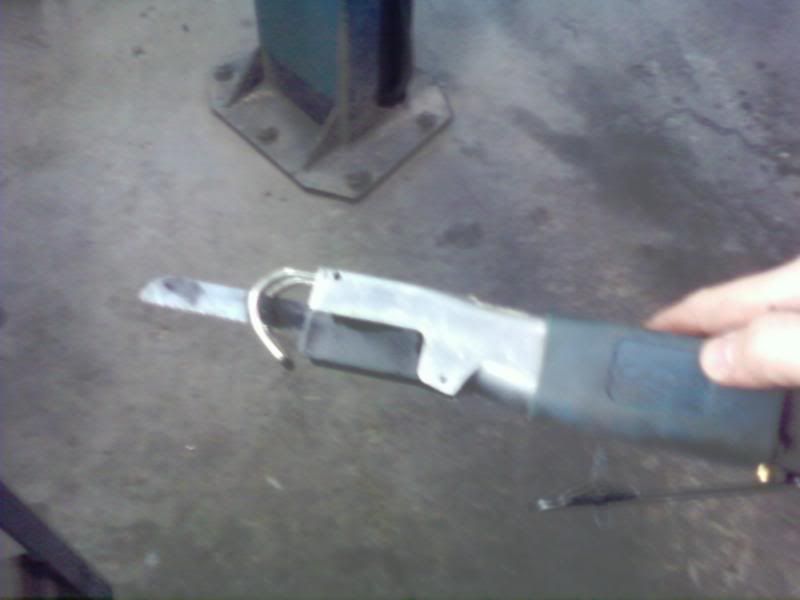 I started from the inside of the bumper in one of the "slots" to avoid hanging plastic, Remember when cutting to leave some material, cutting to close to the bumper may cause an "uh-oh" we want a quality finish, take your time.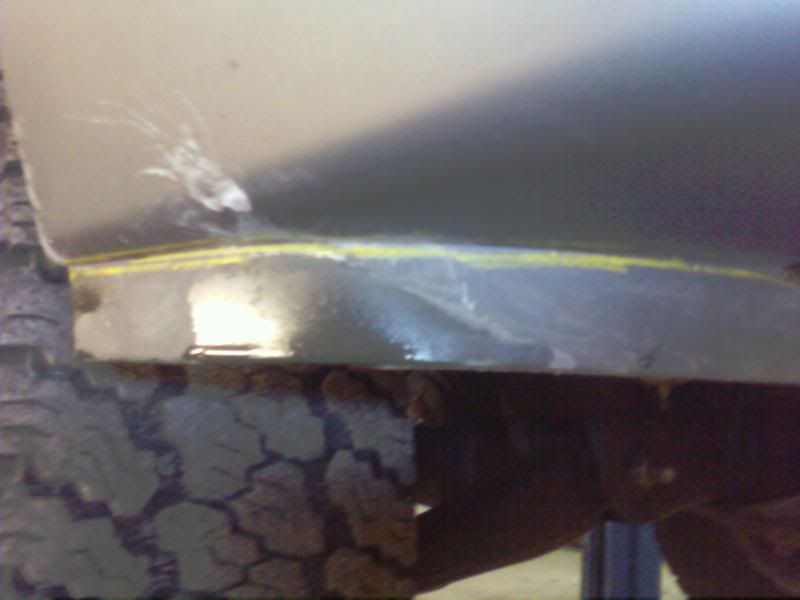 After the lower portion is removed use your sander or in my case a die grinder with an abrasive pad to smooth and flush the remaining material.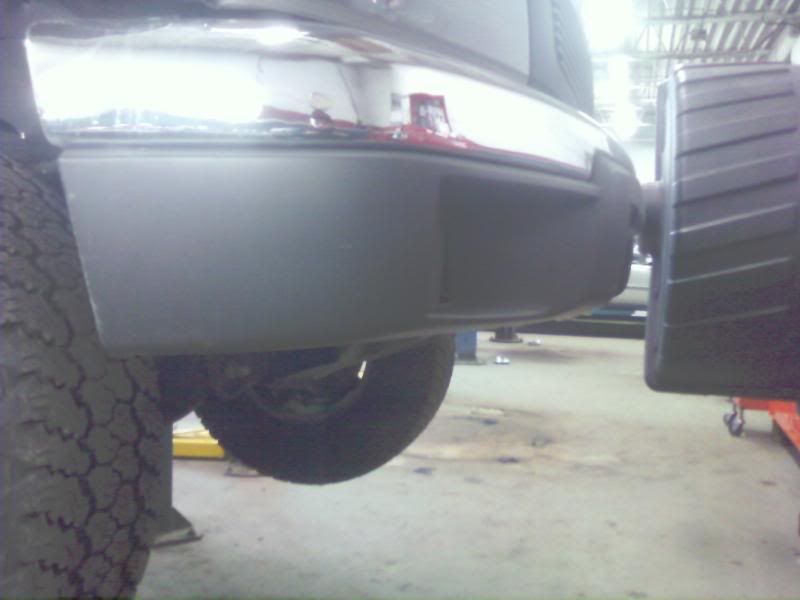 Before
After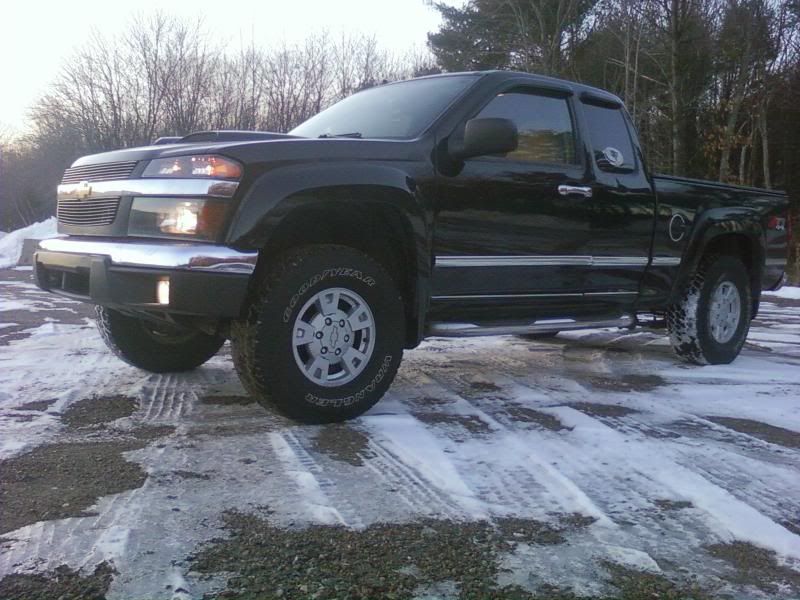 Enjoy!