I tried to use the best combination trying to center the shackles. The drivers side would only allow me to get 2 in due to the leaf being twisted. I used 5/8" two with two diff thicknesses and M14 washers. I got the M14 because they were a diff thickness than the other two.
Drivers side
Pass side. This went together nicely with 4 M14 washers as shims.
Close up of drivers side.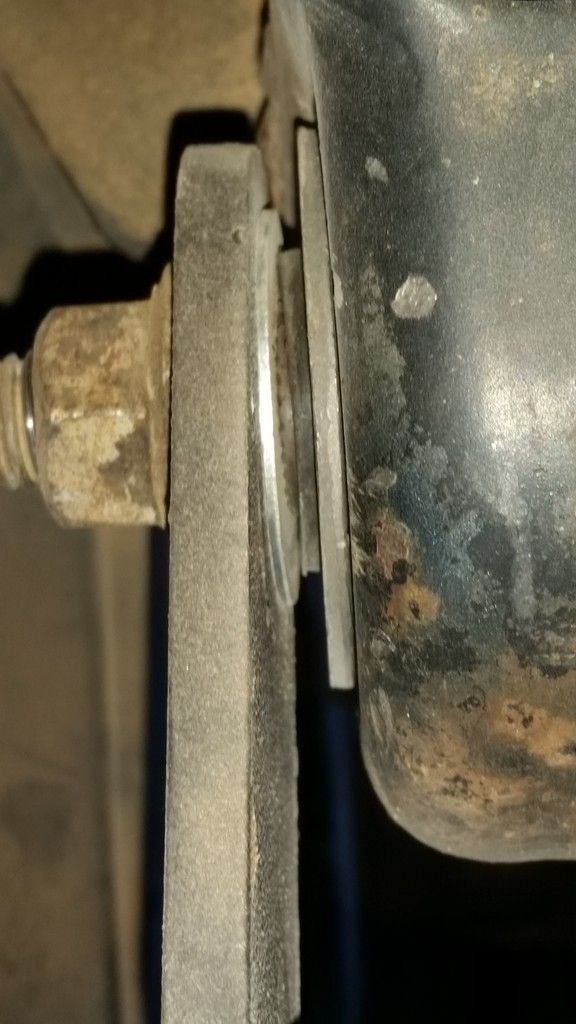 Definitely not a quick and easy job if there are high miles/ rust on the vehicle.