Disclaimer
The community here at 355nation.net urges you to please use caution and seek professional assistance when performing modifications to your vehicle. Before attempting any modification it is advised that you refer to your Colorado or Canyon service manual or contact a certified mechanic as not all GMT355 trucks are the same. The staff and the associated members are in no way responsible for any damages, injuries or other harm inflicted to your vehicle or yourself which may result in attempting these modifications. The posts and content presented on this site reflect in no way the views of 355nation.net or it's ownership.
A 355nation How To presented by
2004CrewCab & Supermodulation
Project Name
How-To Replace Power Steering Pump (PSP)
Project Description
Power Steering Pump diagnosis, replacement, fluid flush and air bleeding procedure.
Skill Level
Moderate
Project Vehicle
Make:
Chevrolet
Model:
Colorado
Year:
2004
Engine:
3.5L
Power windows:
yes
Sun Roof:
No
Mileage:
104,000
Tools Needed
16 mm wrench
13 mm socket
Pulley Puller
Pliers
Vise grips
Project Time
2hrs or 6 beers
Project Cost
PSP GM # 19131883 $60 ~ $80
Fluid $20, 3 x 12oz bottles.
Symptoms of a defective Power Steering Pump.
Noisy Pump
Hard Steering
Excessive Serpentine belt ware caused from a bad bearing.
Defective pump (video: bad bearing)
Location: Passenger side, front of motor.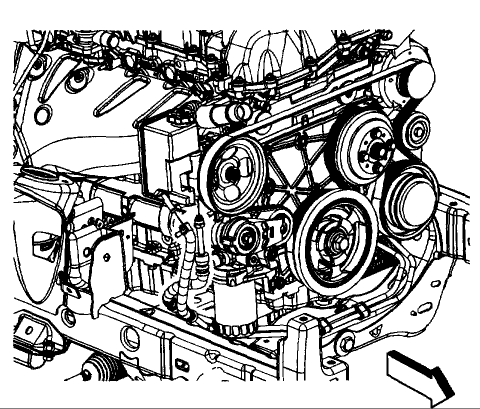 Power Steering Pump (PSP).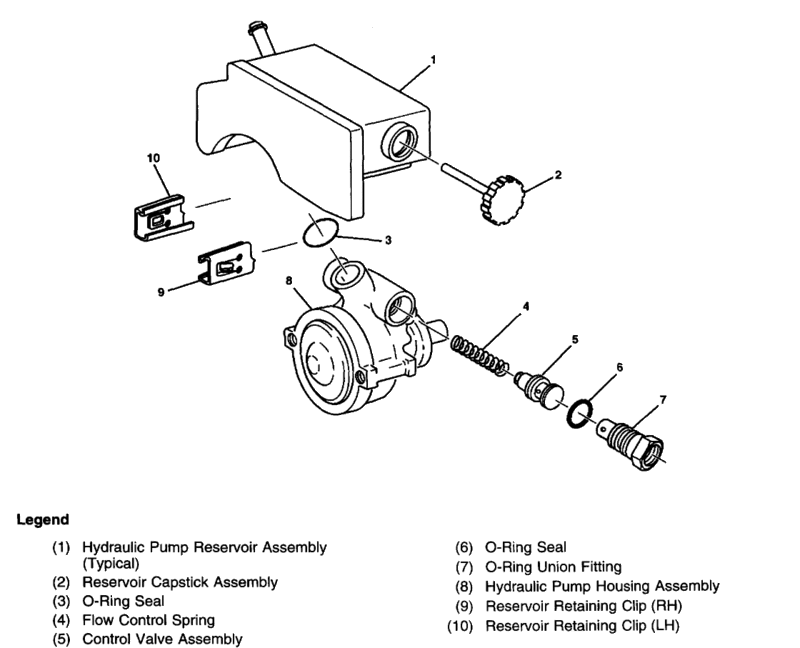 ========================================================================================
Step 1. Remove Serpentine belt.
Step 2. Remove fluid from reservoir.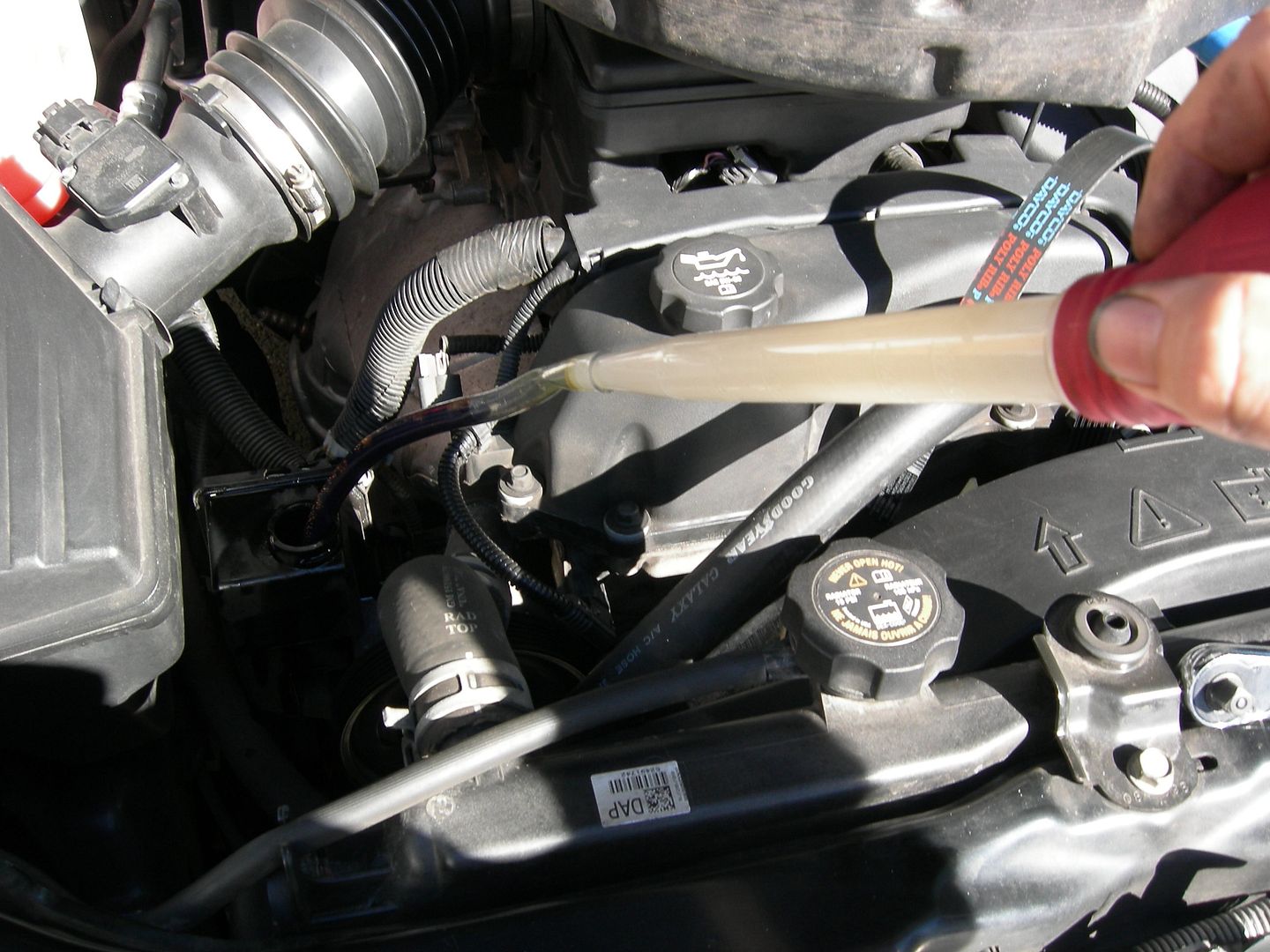 Step 3. Remove air box.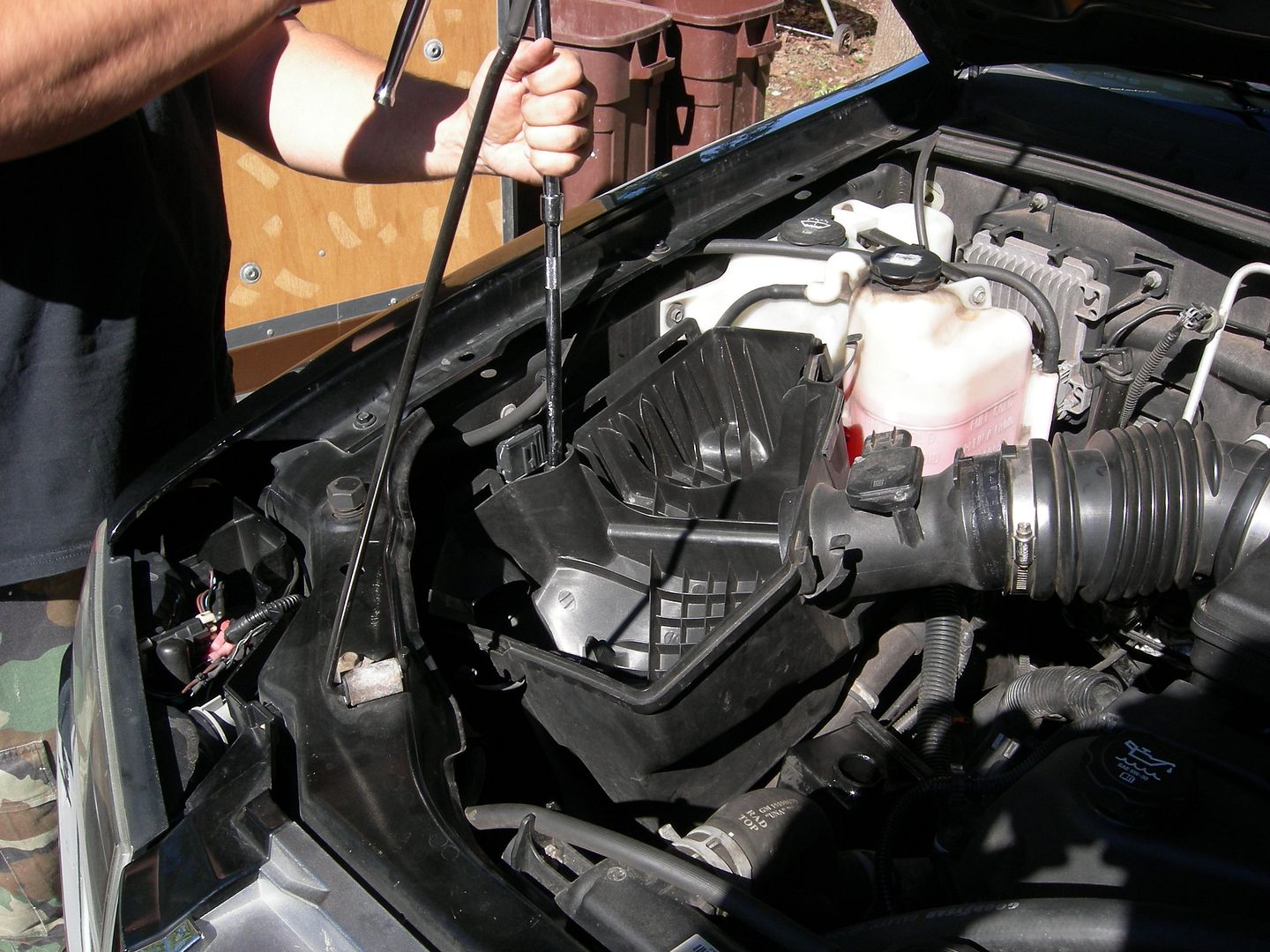 Step 4. PSP Mounting Bracket: Remove the three 13 mm bolts.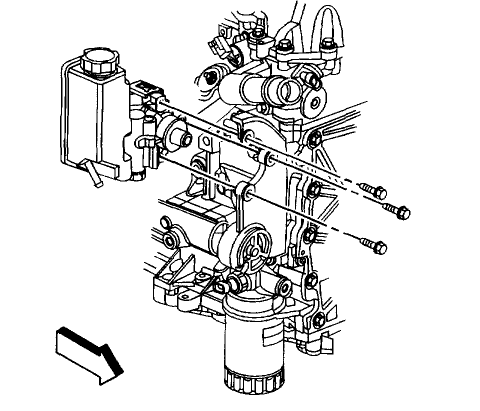 Step 5. Using your pliers, pinch the (low pressure) hose clamp from the PSP reservoir and be prepared for the fluid to come out. Let it drain in to a catch pan located under your truck.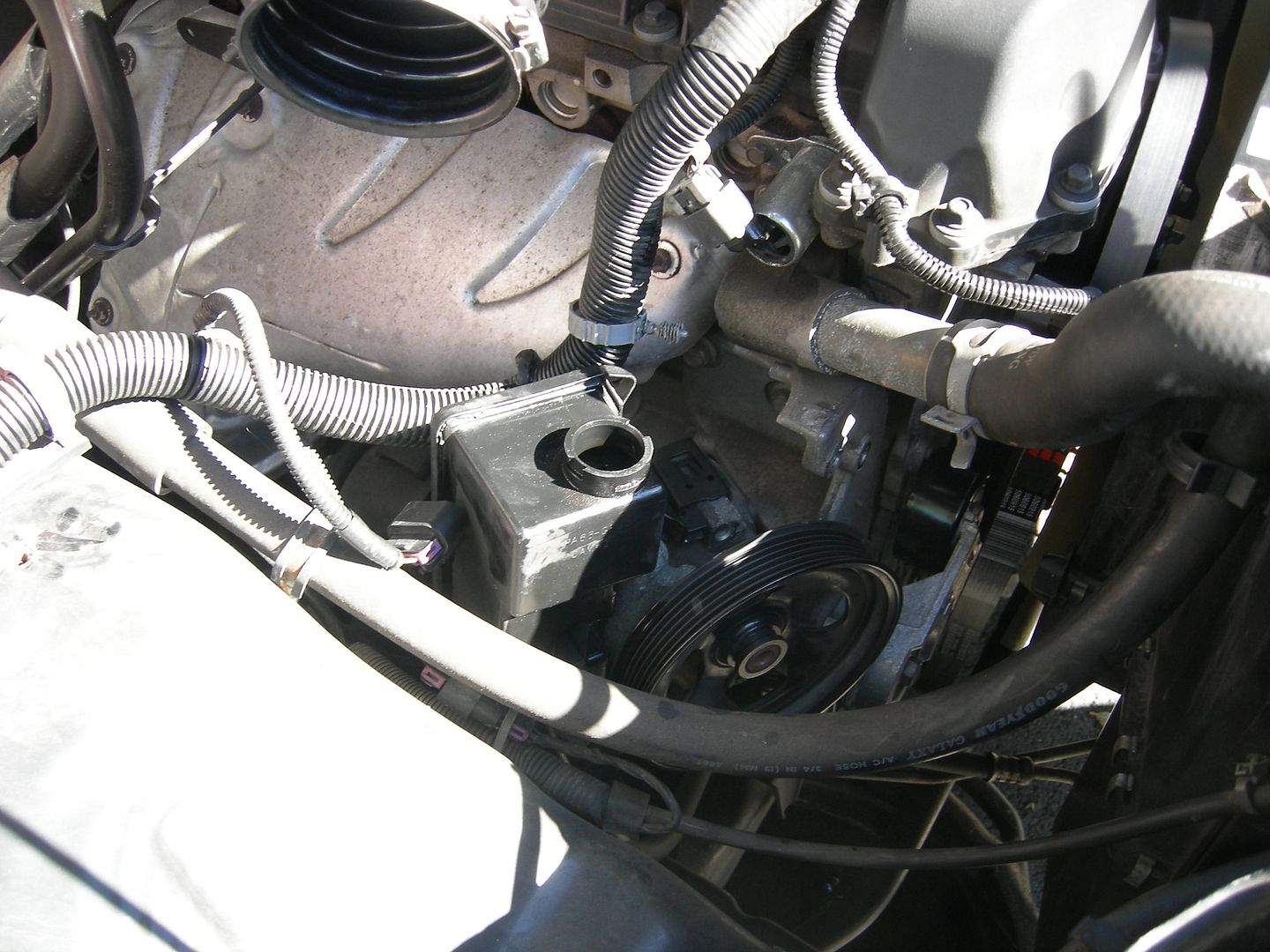 Step 6. Remove High pressure line with a 16 mm wrench and Replace O ring provided from your GM PSP replacement kit (Included w/PSP).
Left: old, Right: new.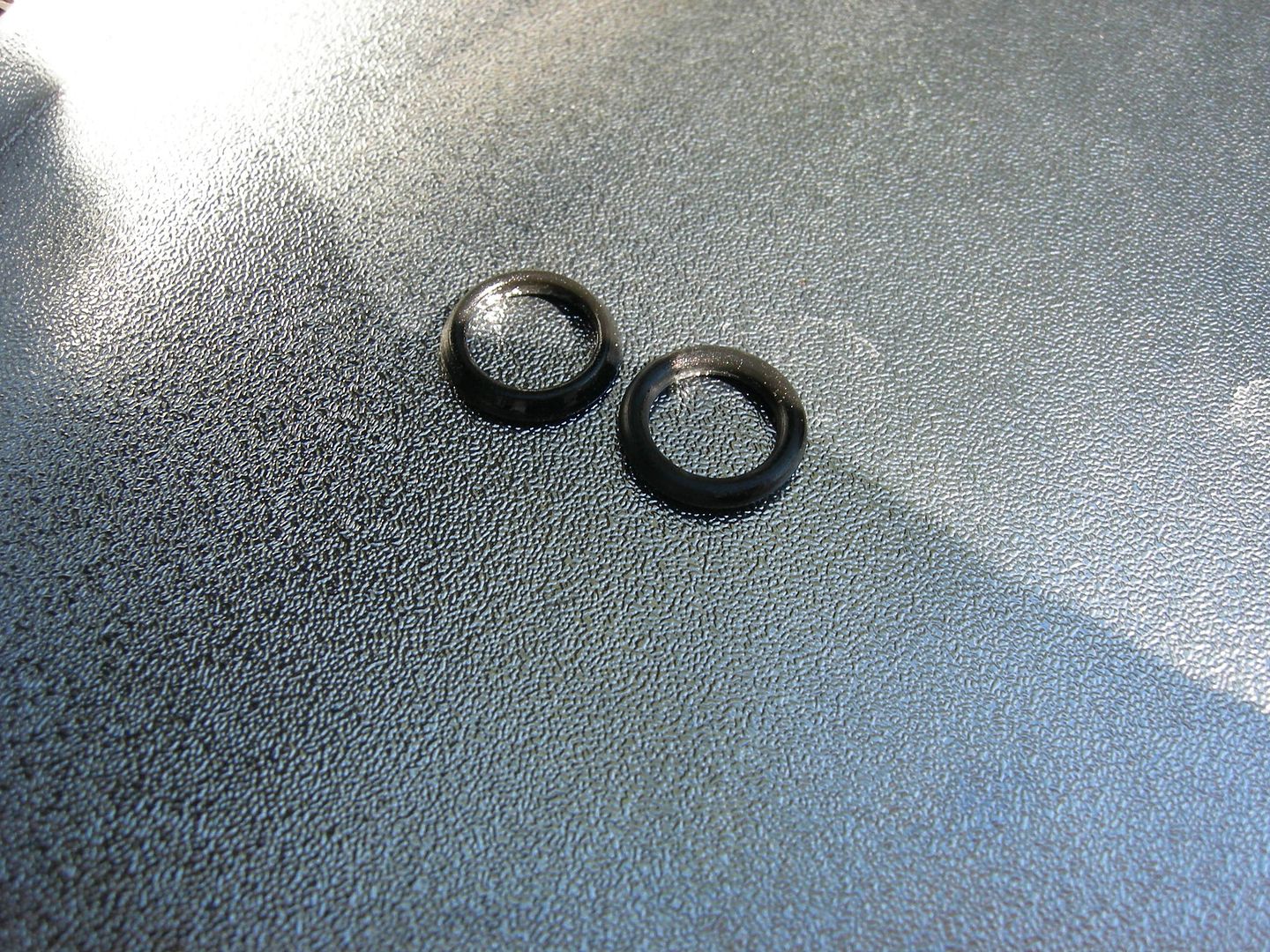 Step 7. Remove and re-use pulley: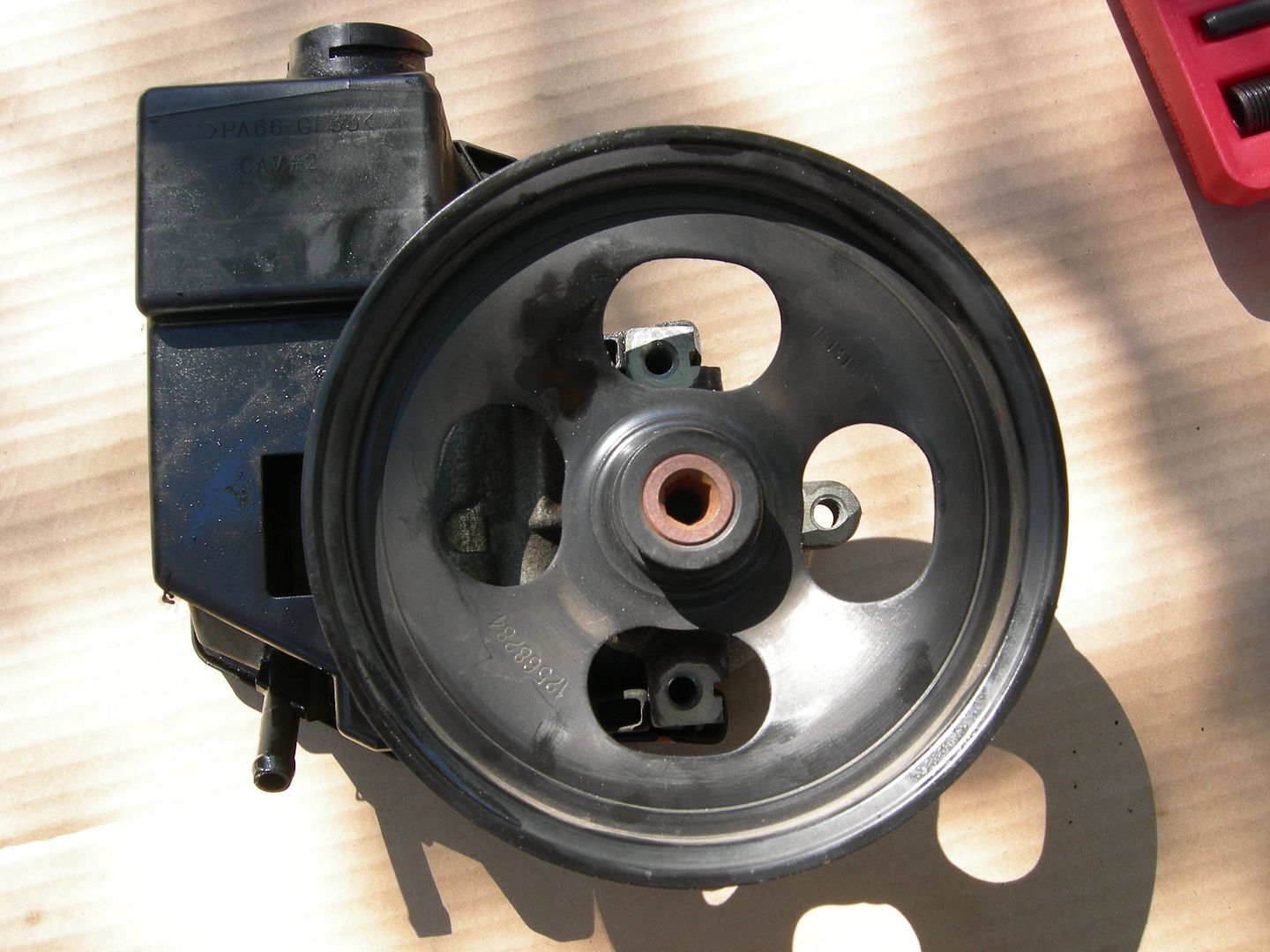 Read the Pulley Puller instructions for the removal of GM pulleys.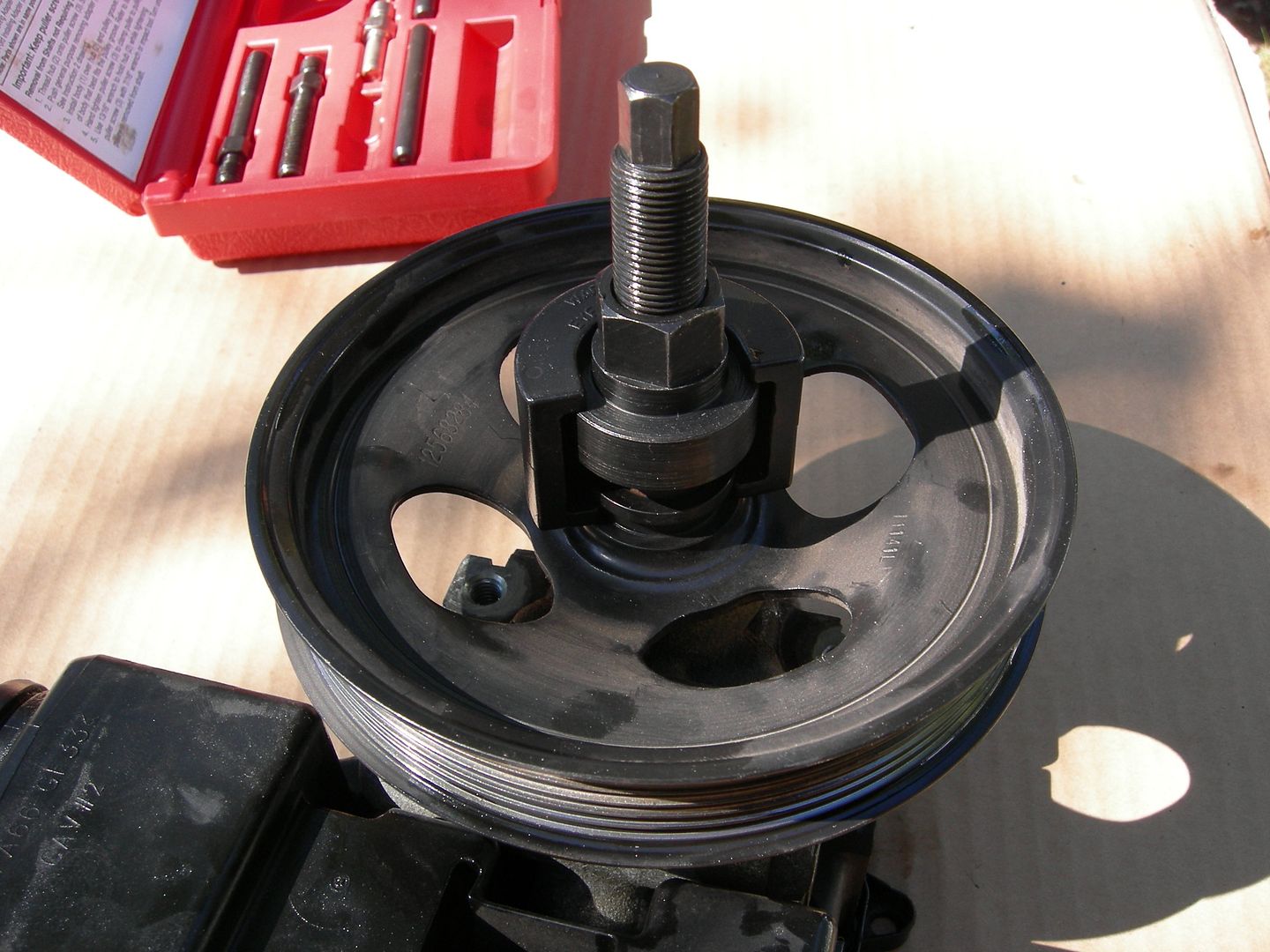 Step 8. Installing Pulley on the new PSP.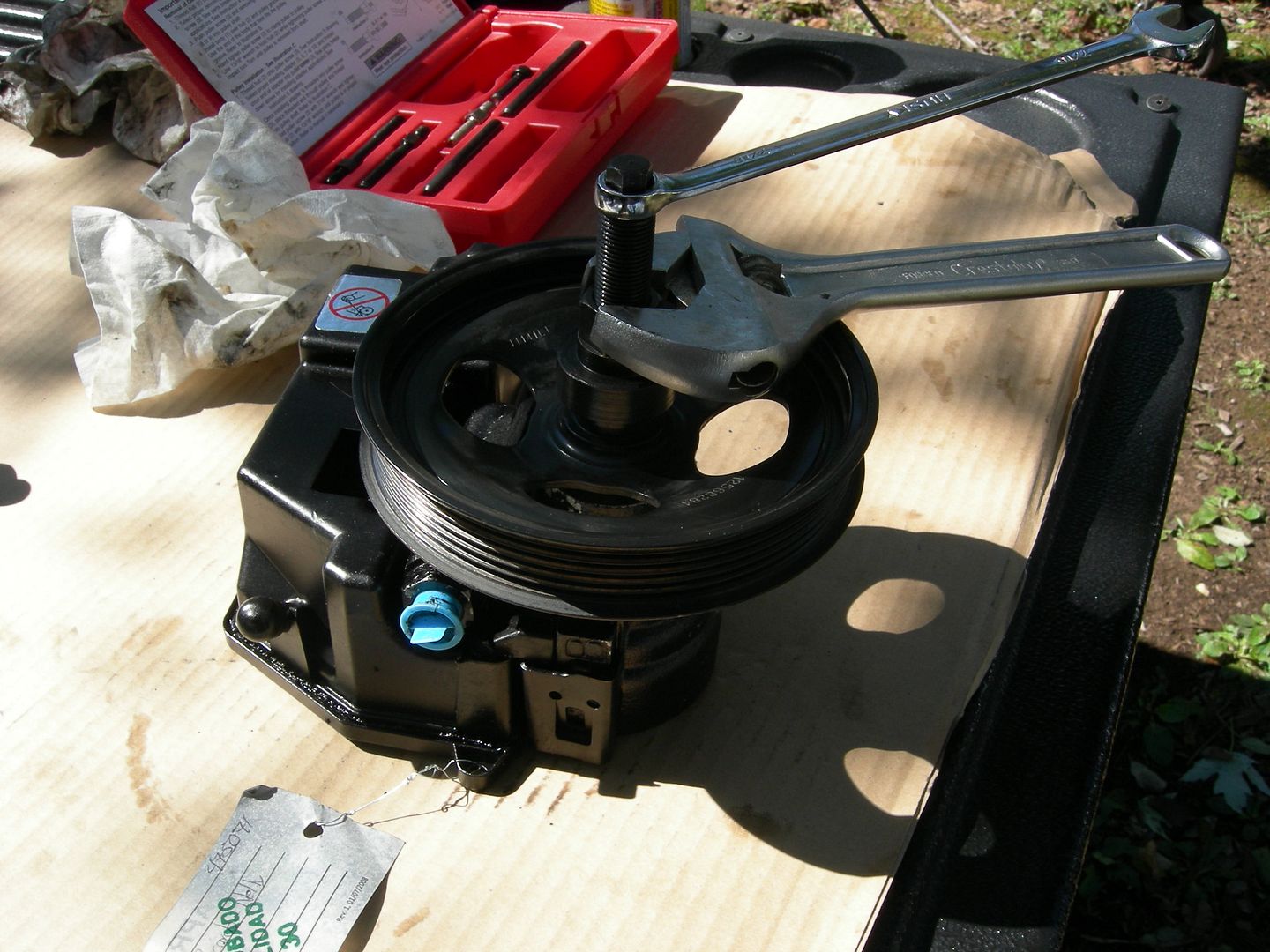 The PSP shaft should be flush to the pulley. If not, it will cause the Serpentine belt to mis-align.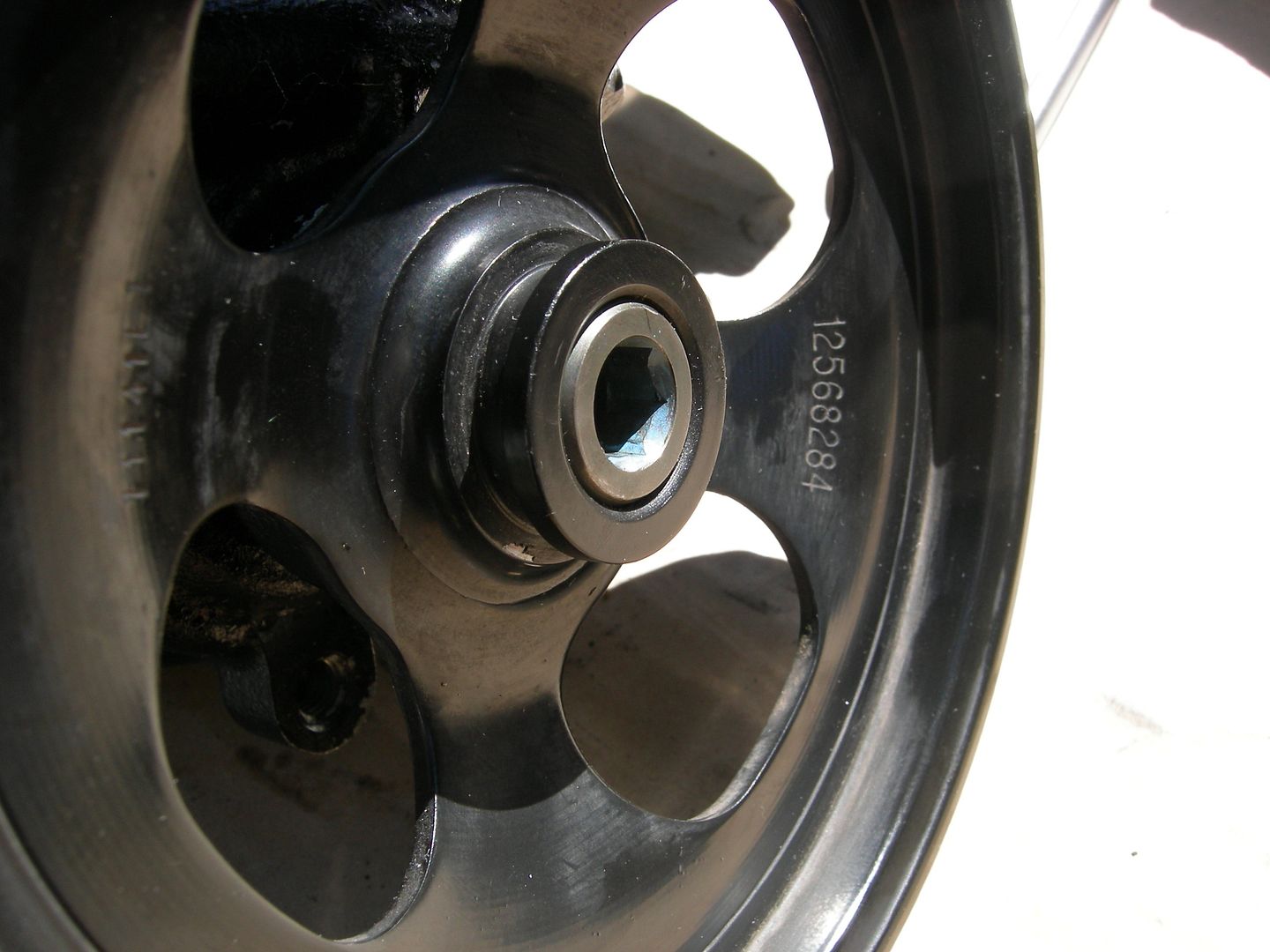 Step 9. Connect a scrap piece of 3/8" hose to the reservoir. Replacement PSP is ready for installation.
Step 10. Install PSP and re-install the Serpentine belt. Using vise grips, clamp hose.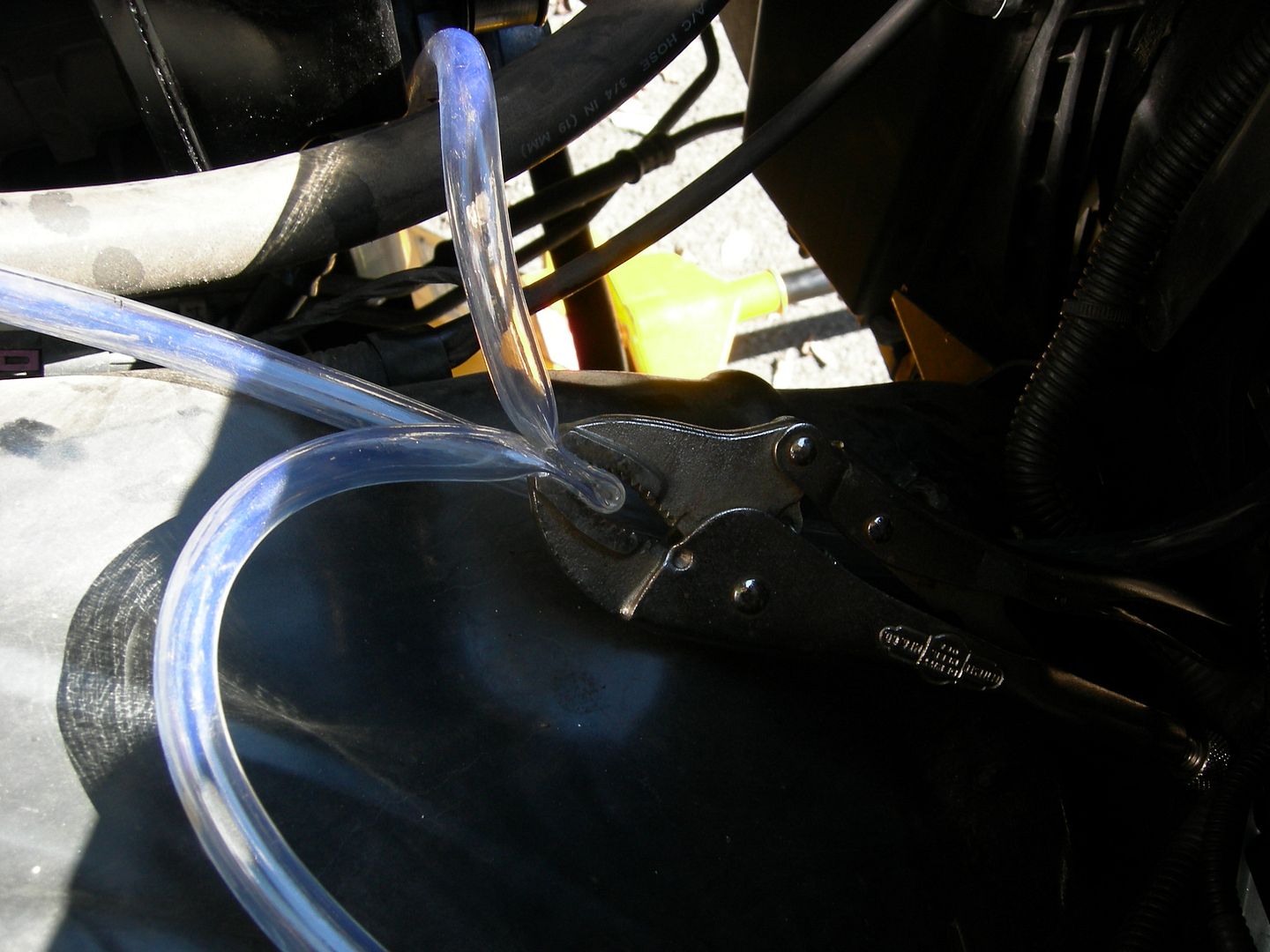 =========================================================================================
Step 11. Fluid Flushing and Air bleeding procedure.
Chuck rear wheels and lift the front of your truck so both front wheels are off the ground.
Step 12. Fill reservoir with PS fluid. DO NOT START ENGINE but turn wheels all the way to the left and all the way to the right till the fluid looks clean.
Repeat process about 4 to 6 times.
Re-attach low pressure hose to the PSP reservoir. Fill reservoir and install air box, lower truck. Inspect work and clean up.
Finished!