Discussion Starter
•
#1
•
Alright, we have implemented a new system in order to better track good and bad transactions.
Here is a quick rundown of what you will see...
In the main nav bar, you will see the iTrader drop down menu. You can search for buyers and what they want and you can also see what users are selling.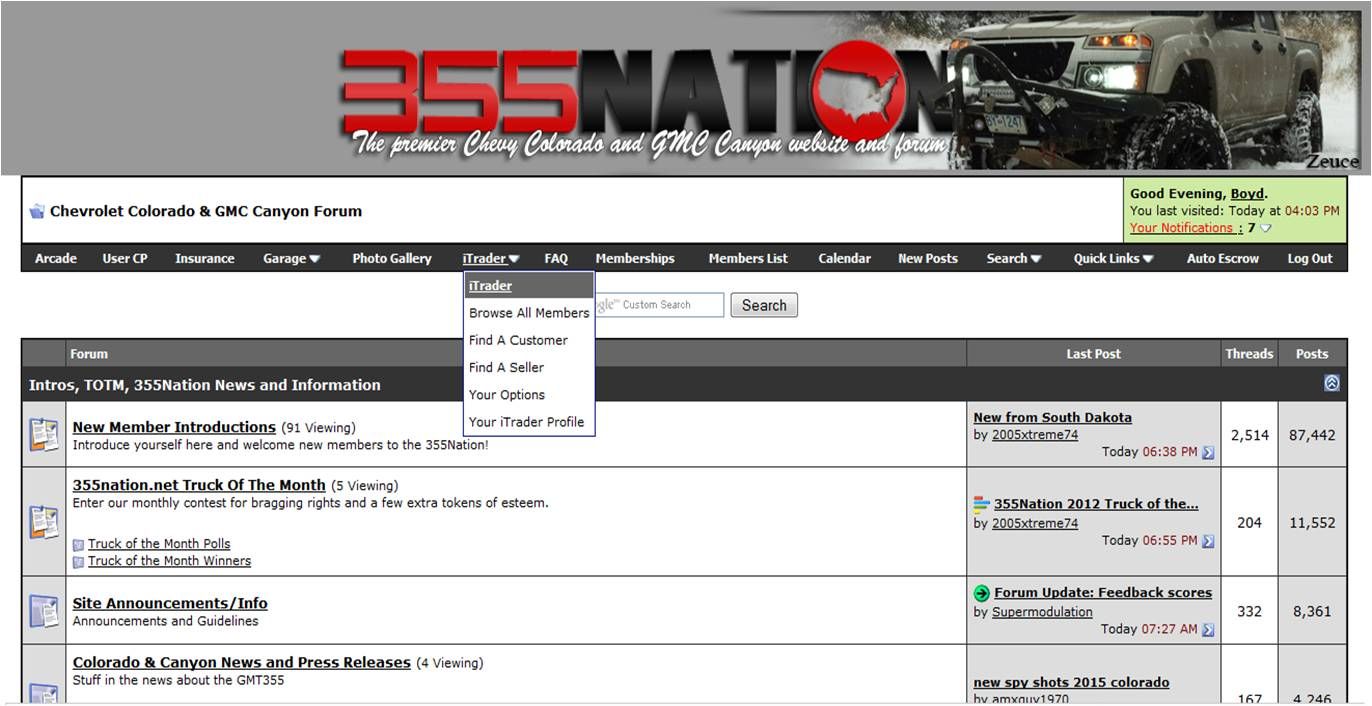 You will need to fill out the "Your Options" selection in order to populate the buyer/seller selections with what you are selling or buying.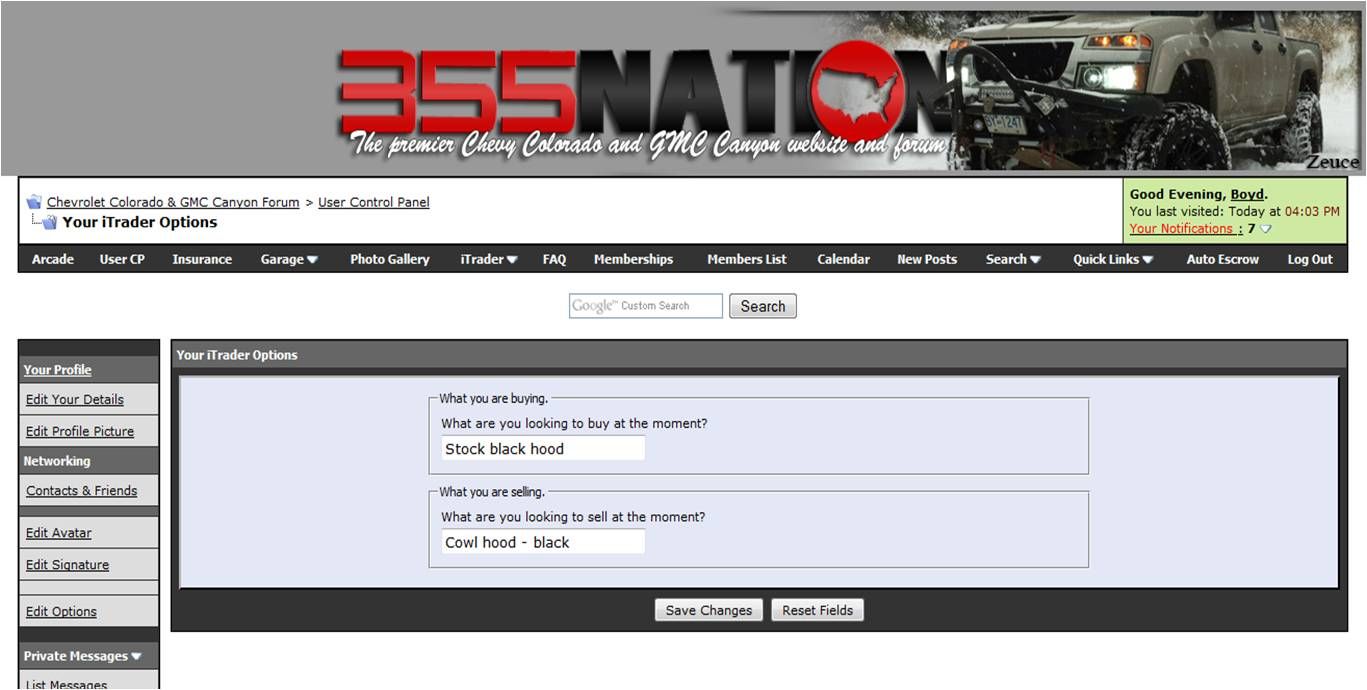 Once a bunch of members fills that out and you select either "Find a Seller" or "Find a Customer", this is what will show up:
In order to leave feedback for someone, you will need to go to their profile and click on the far right tab entitled iTrader. Then, select "View Complete Feedbacks"
Then select Submit Feedback"
Then fill out all the appropriate fields accurately and click submit.
Once complete, it will bring up the User's iTrader rating profile with your new feedback left.
If you have any questions, feel free to post up and we will help you out.