iv seen some pretty ugly fuse boxes and having ours onthe outside doesnt help at all. i ment to take pics and post this up when i did my alarm................but i got lazy and didnt.
anyway start by testing the fuse you want to tap. for this one im useing the sunroof fuse for my radio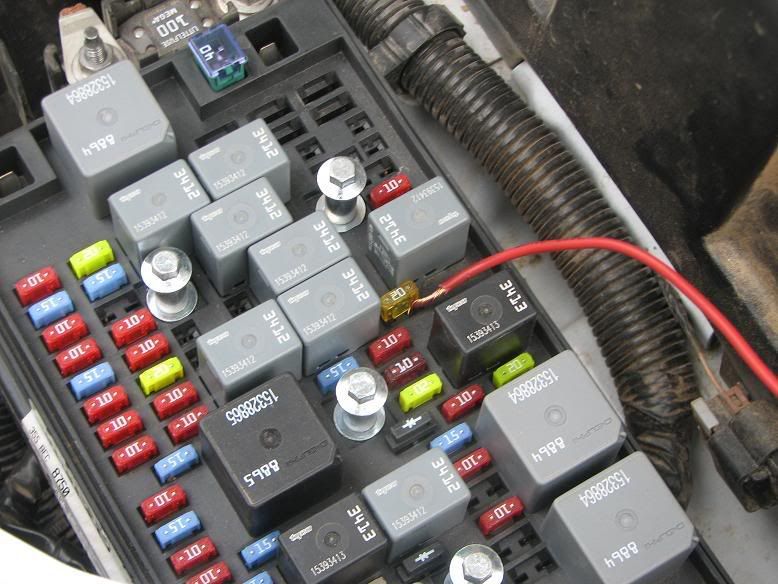 then disconect the neg(-) batt. cable and then disconect the 2 red wires on the left of the fuse box wityh a 10mm deep socket( the ones connected to the 100 Amp fuse).
then take a 7mm socket and loosen all the way the 4 screws in the fuse box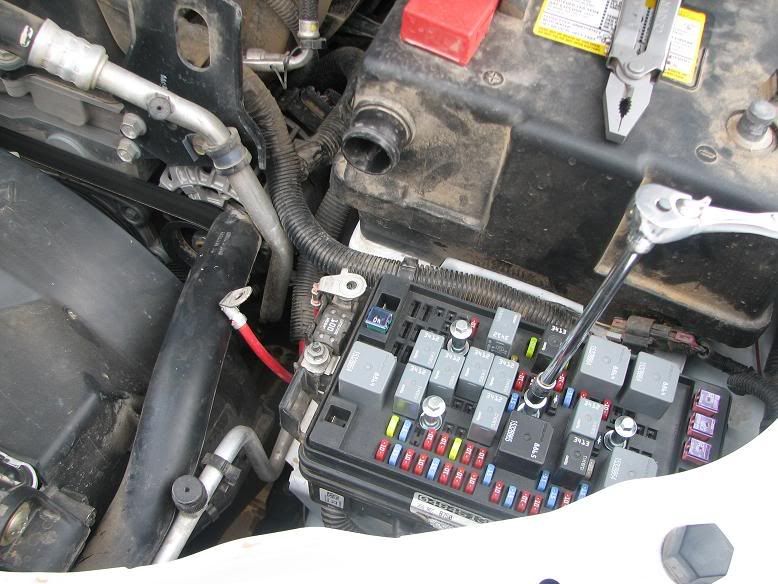 then unclip the clips all around the fuse box and lift it up.
carfully pull all the boxes on the bottom away from the fuse box, starting from the left. untill ur left with the 2 clips on the far right, use a flat blade to get those out.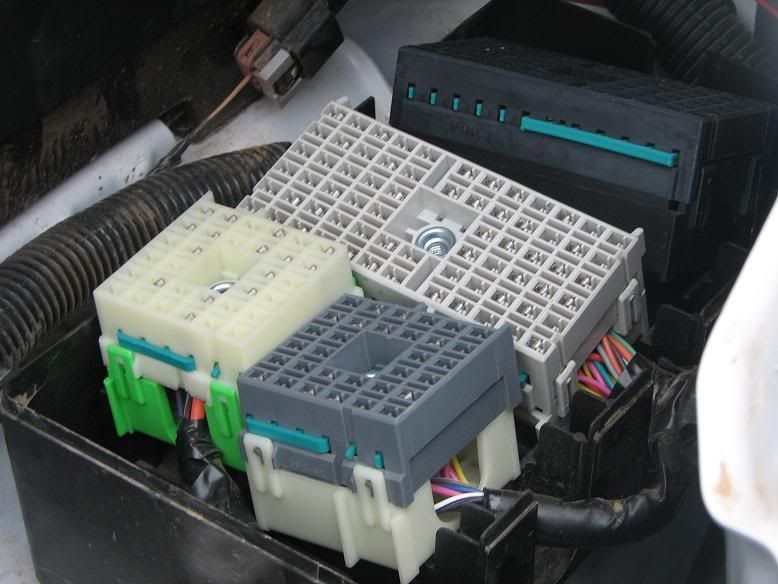 then find out where the fuse ur taping is located inthe boxes, and open the bottom of it to reviele the wires
then splice into it. CARFULY.
make sure you have the right wire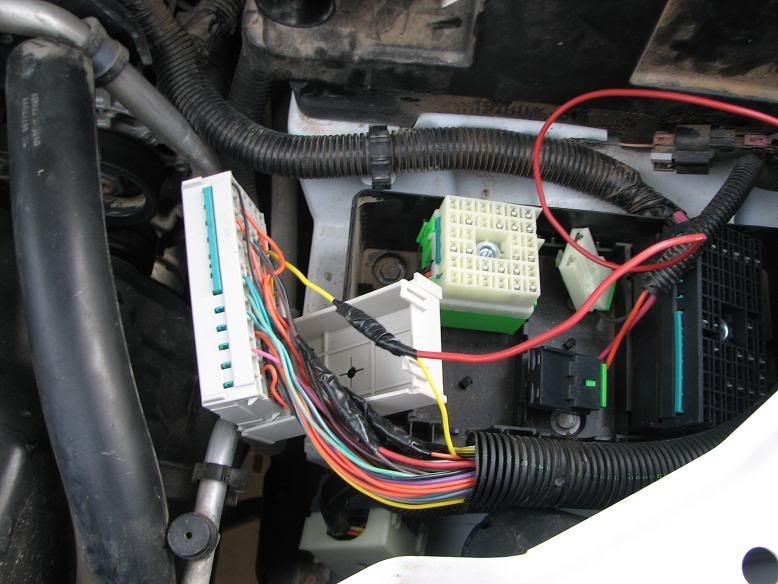 tape everything back up (1st take of the factory tape and run the wire in the tubing)
put everything back together and enjoy
if you have any ?'s dont be afraid to ask