POST PICS OF BAG INSTALLS YOU HAVE DONE!!!!!
really irritated i cant find all the good ones. these are just a few that i found scattered around.
this is an 03 cavalier i did, pic of the trunk setup i made.
mazda b2200 bags in the front, this was a test fit to check for clearence, and get the proper spot for the gussets to be welded on.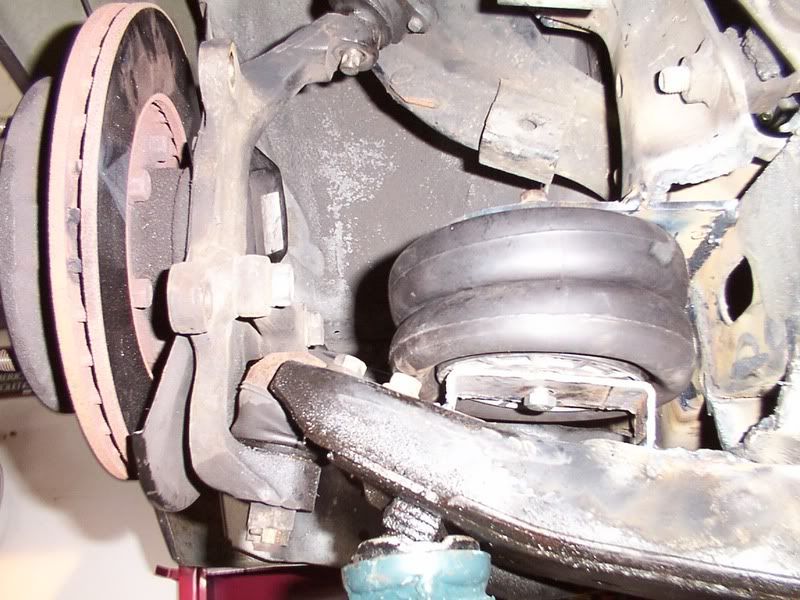 this is the same b2200, i redid the whole air setup for him since he had some hackjob do it. installed a few new parts too, i did not weld the notch in though he already had that done. and unfortunatly the dude that owned this truck died at slamfest a few years ago from alcohol intoxication... so sad.
this is the rear setup i did on a buddy s10 from north carolina, we bagged the front and notched the rear till he got some more money and eventually bagged the rear as well.
sucks i cant find the install pics i did on a few of the vehicles, you guys would enjoy them, have some hardbody installs, and i bagged a rousch stage II mustang with full dragonballz airbrushing, was pretty cool after i was done i got him sponsored by liteglow. couple other s-10 installs, including my own s-10 that i have a 1-off custom bridge that i built, thats still sitting in the driveway, if i stop being lazy id take some pics lol. oh ive also bagged a camaro lol that was fun :-D
so if there are any questions let me know. i can bag anything, my work is professional, i dont do hack jobs. i used to be into this scene very heavily and was friends with all the top shops across the US (ekstensive metal works, IFCustoms etc.)
like i stated before in my previous posts, i charge $2000 for a standard bag setup. so let me know if anyone is interested.