There are 4 of us that have Colorado's, one Cavalier, and one Trailblazer. My brother's S-10 was MIA. Just thought I'd share some photos.

Chuck, My Dad, Brandon, and me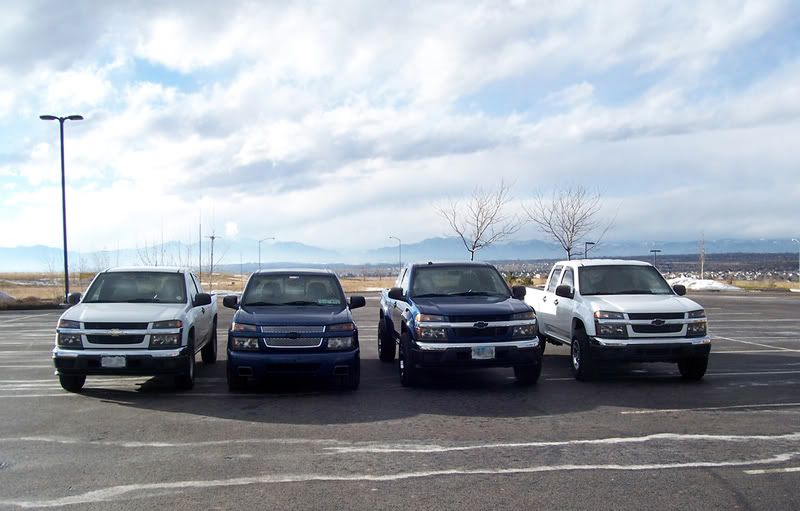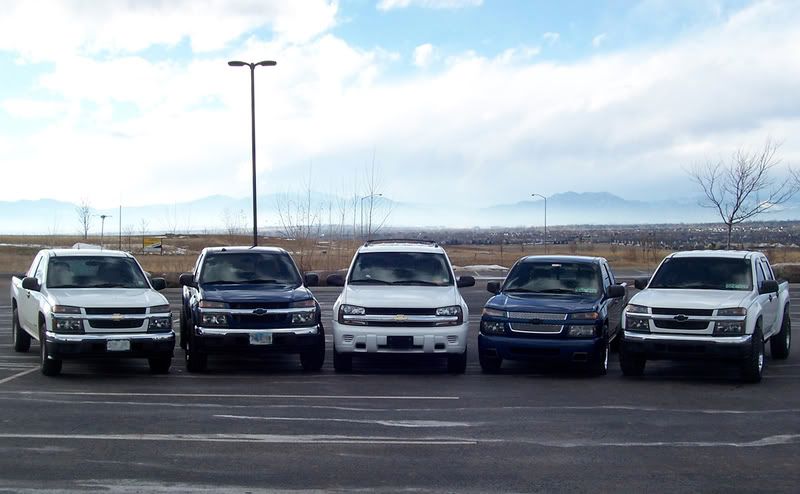 Danielle's Trailblazer with the Rado's
Amanda's Cavalier with the Rado's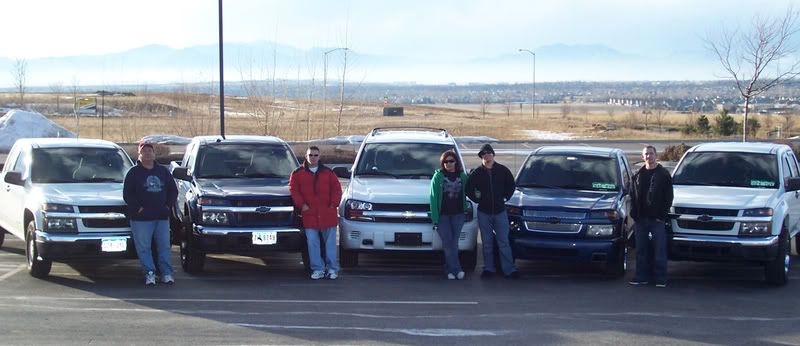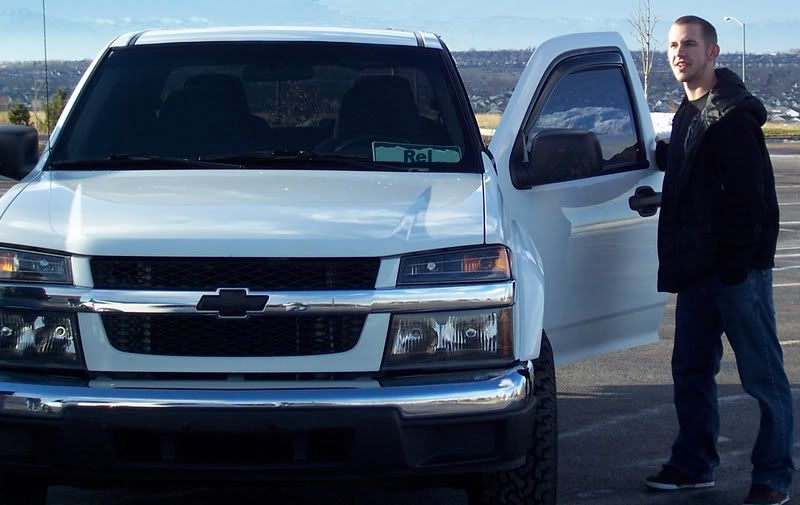 I don't know what I was looking at.
Here's something somewhat silly. It's my first attempt at using iMovie. The whole thing was my Dad's idea.