Whats up Nation. Figured it was time I started a build thread for my truck to share. So this is my first thread made on the here as mostly a lurker for all the great knowledge this site has to offer. Sorry if i make it a story but here it is my nameless build thread....
I got my truck on a 6 year (yikes) loan in april 2012.
Chevy Coloraydo z85, 2.8l, 4X4, Crew Cab, Summit White, g80, 3:73s, bone stock with 61,000 miles on it.
April 2 2012 First Day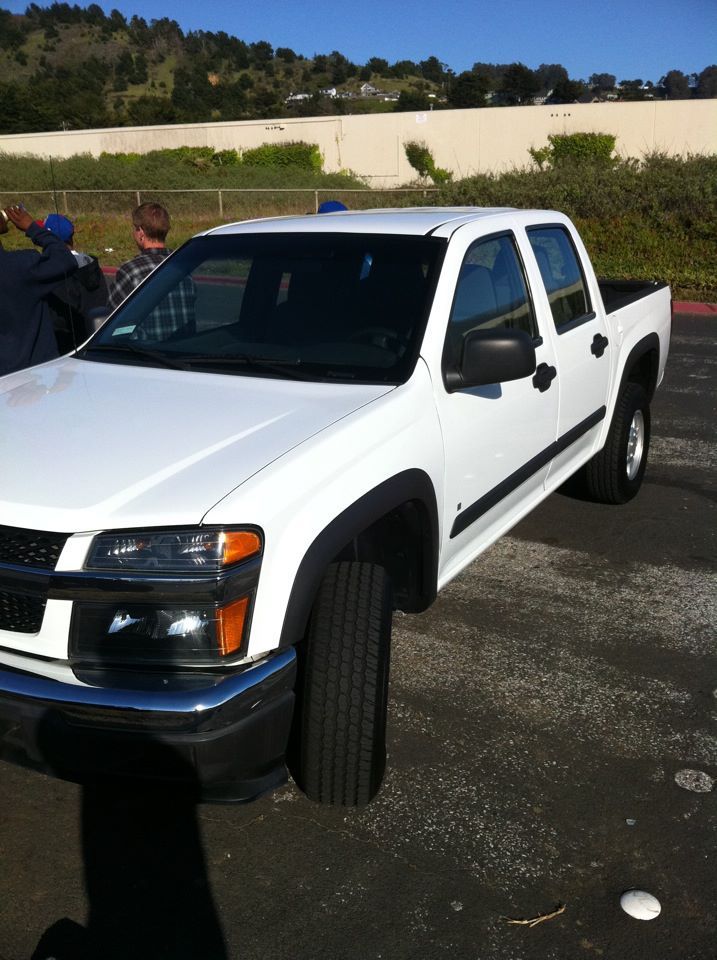 I bought it pretty much knowing nothing about it except that my neighbor used to have one and I thought they were always good looking trucks. So when I saw this truck I wanted it, even knowing it was a 4 banger.
Found 355 Facebook page and went on there often.
So I drove it around stock for awhile until I started doing basic stuff.
Flowmaster exhaust and tinted tails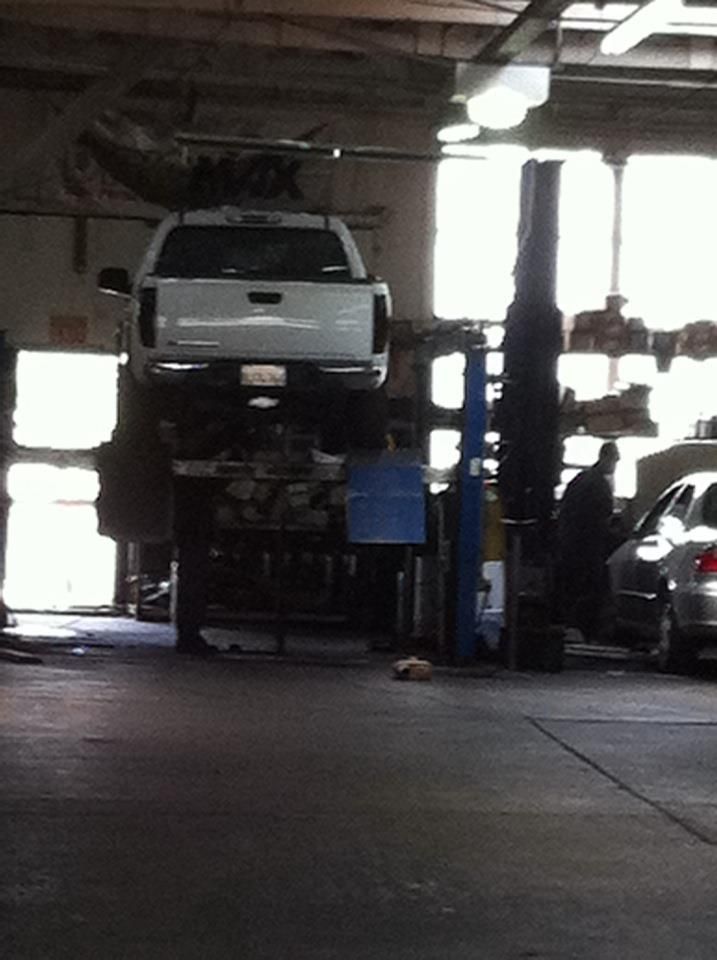 Plasti dip bumper and wheels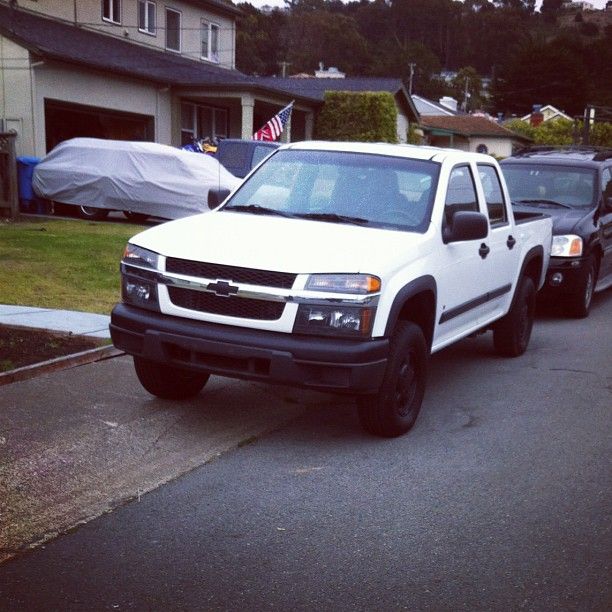 Drove around like that as i started putting my time into building pit bikes. this is one of my fav i built thought i throw in a pic for the heck of it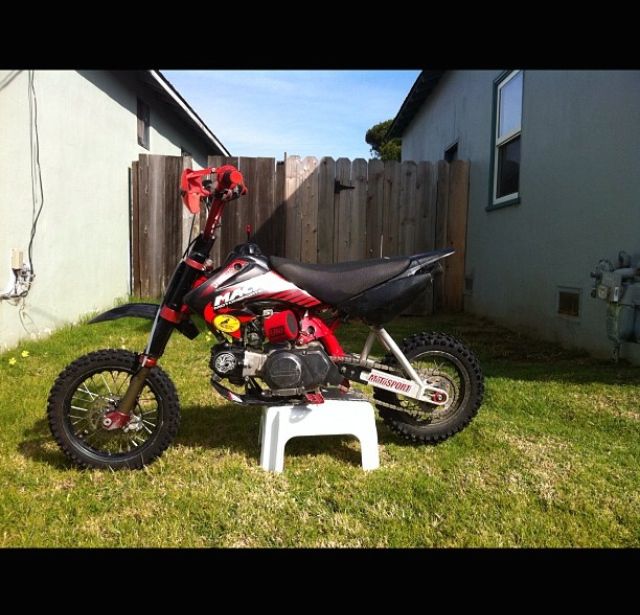 Blew my knee out and had 2 surgeries so I started putting my focus on my truck as it gave me somthin else to do.
I found 355nation Spt 2013 after searching for a intake. Google pointed me to the res delete mod and said mine as well just do that. Don't have pics of fist one but this is my current one. still needs paint and plan to run breather to frame.
(Still need pic)
Joined 355 Nov 2013 and lurked
between feb and june I bought h3 rims, sprayed them black, made ugly cheap skid plate, added cheap lights, Canyon grille, and removed valance and did a 2in crank.
I wish i would have just left it alone at this look. The cleanest its ever been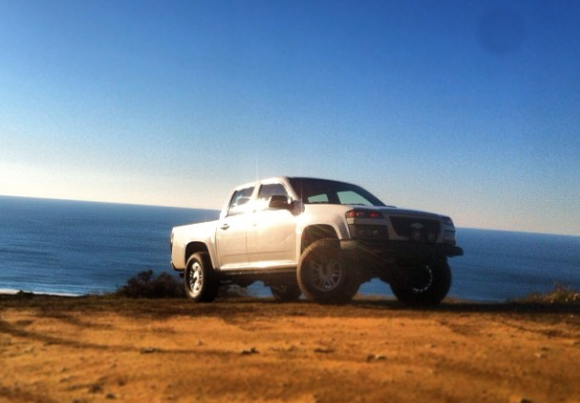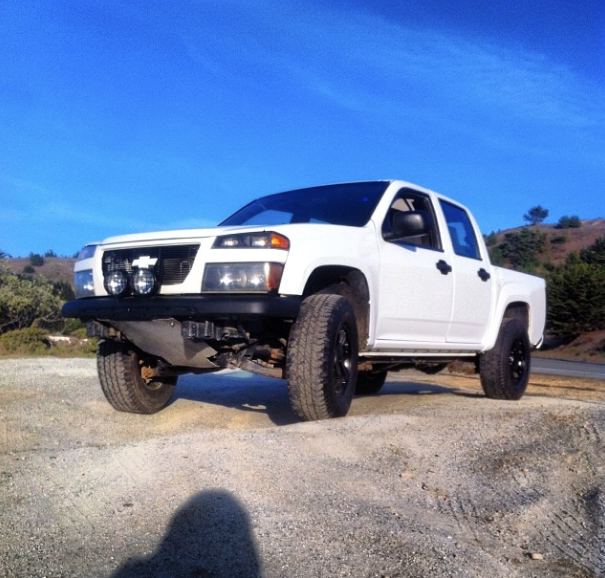 Dec 2013 4x4 Prosser Pits Ca
Belw manifold off cat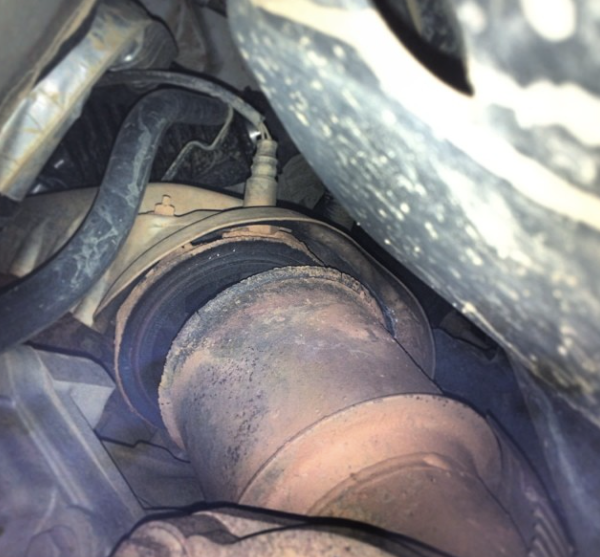 Posted on fb page and hit up Kmac and he willing helped he get it fixed. He pulled it out drove me and my gf to SamCo fab to get it all rewelded up. Couldn't thank him enough for that. As he went out of his way to help me get back on the road and home.
couple wheeling pics from feb-march 2014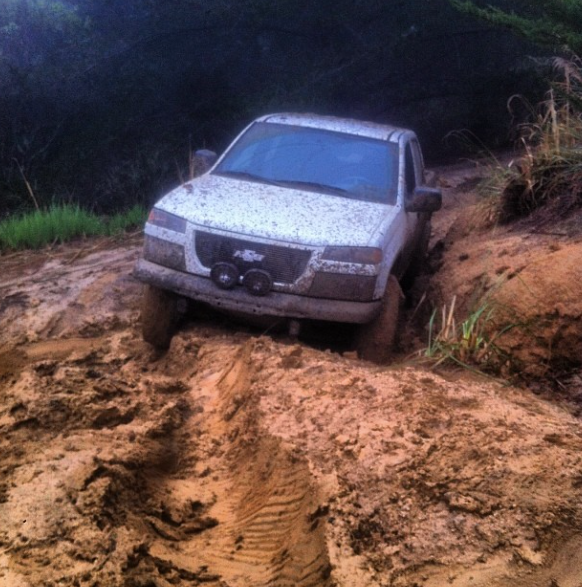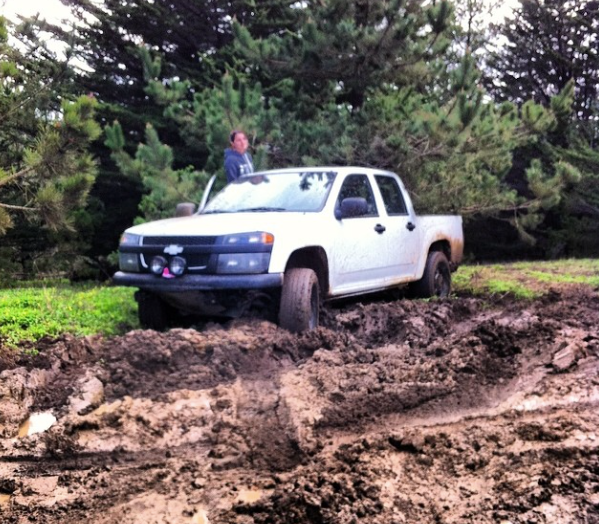 Bakersfeild Meet March 2014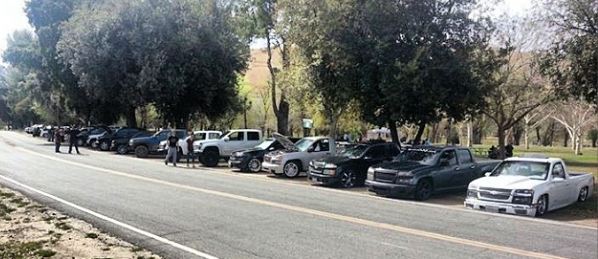 Re Did cheap skid plate and welded some tubes to bumper also swapped back to chevy rims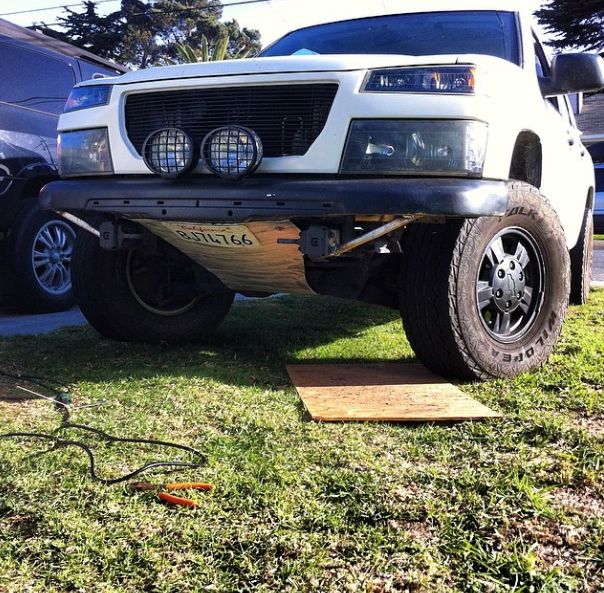 April 2014
I decided i wanted a lil armor and rust proof on my rockers so I did a diy bed liner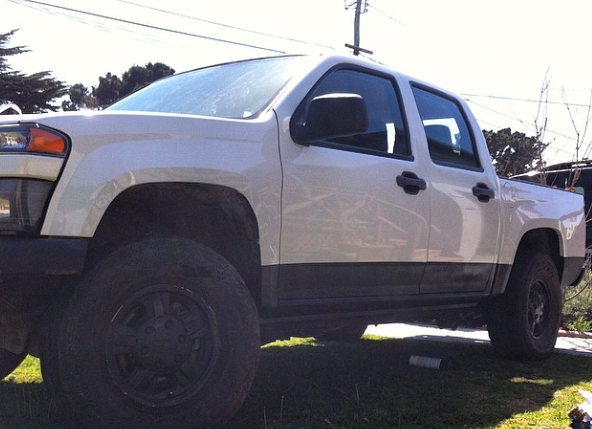 Few pics of wheeling from april 2014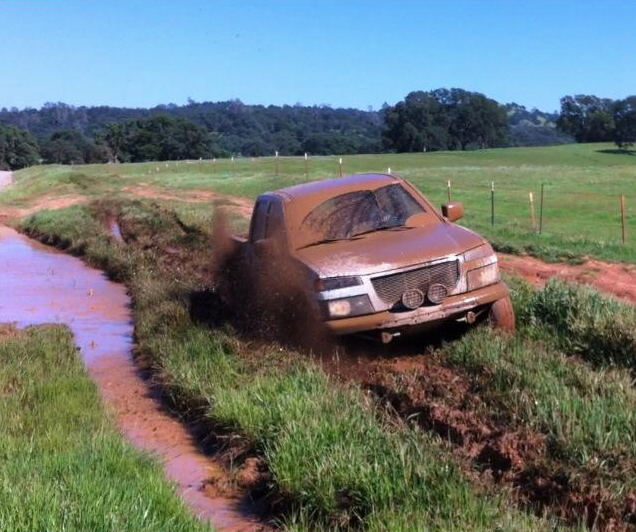 Loaded up for a camping trip to Knoxville in June 2014
July 2014 Got windows tinted 5% in back and 20% up on front.
Also added 265/75/16 runway mts on the h3 rims
Aug 2014 added led cubes for fogs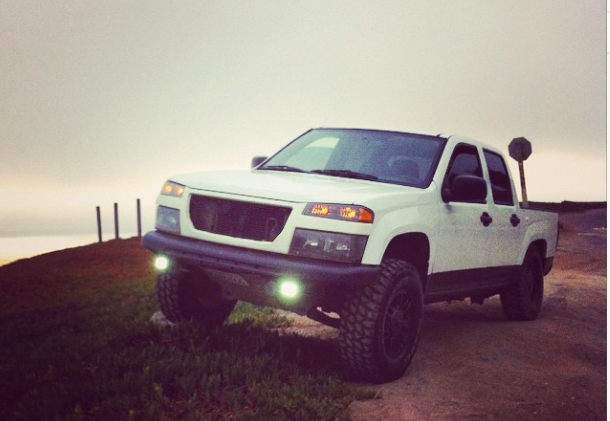 Mid Aug.. Knowing WCSM was coming up and with the led cubes I got bit by the bug and wanted more light. So I got a set of mounts made by Kenny and put a 41.5" Led bar Flood/Spot combo up top.
At same time put in 6k hid low beam kit and swapped back to colorado grille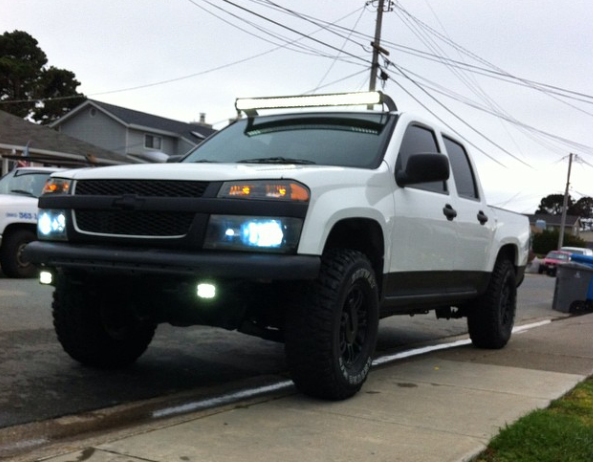 Those were my last mods before going to WCSM
WCSM 2014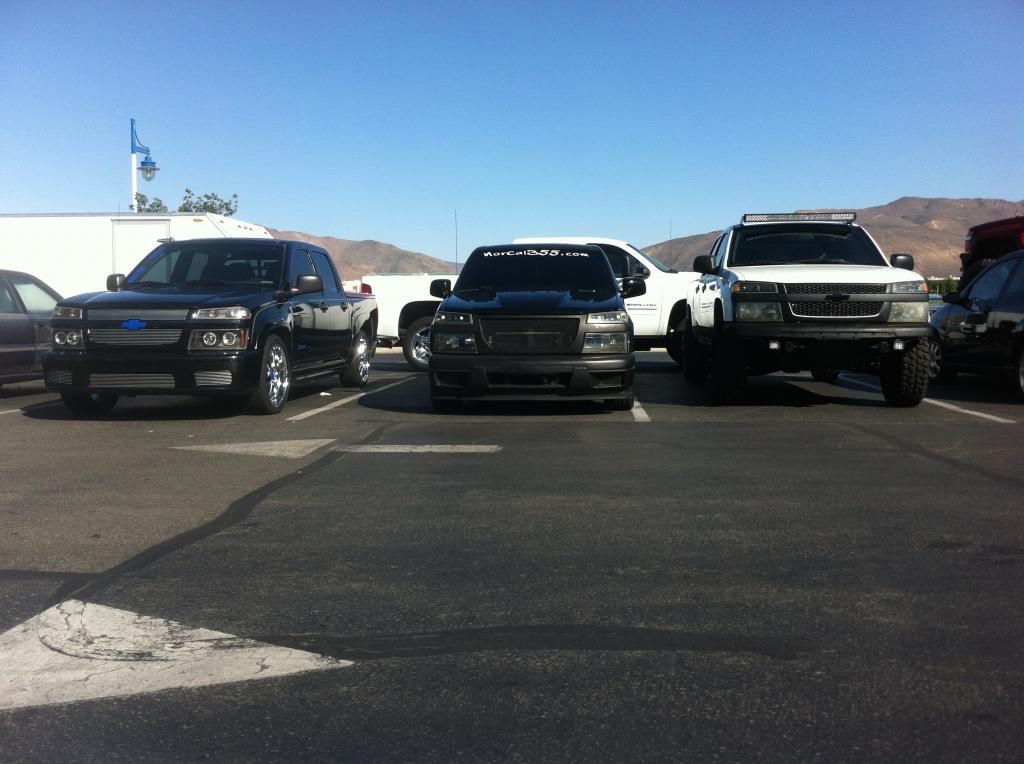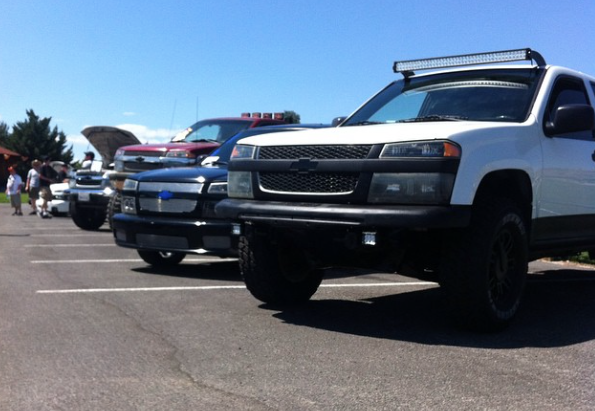 Oct 2014
Won Dk needles and Knobs at WCSM and added those.
Won Limeswap Tune at WCSM. Must say Jermey at Limeswap and Dan at Dk both have great services and I would recommend them. Quick to answer back with questions. Good stuff from them....
Color Matched bow tie mid oct
Most Recent..
Got my Gauges Done blue less with blue DK needles. I couldn't be more happy with how it looks. The Dk needles are awesome. Now just need everything else led :lol: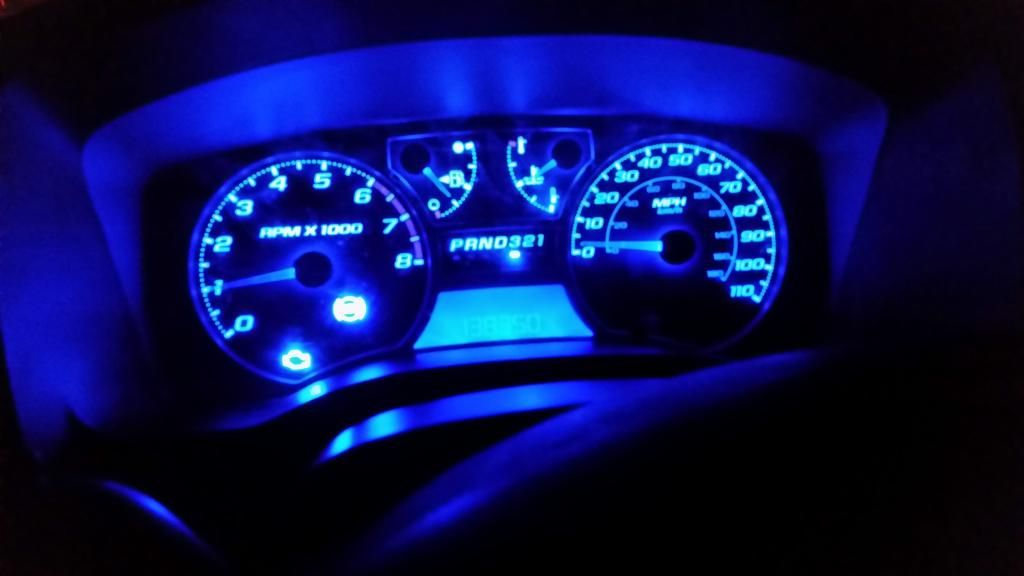 Thanks for checking it out!:salute: