Discussion Starter
•
#1
•
Hello all from Independence, MO(just outside of Kansas City). I just picked up a 2005 Crew Cab Colorado and I can't wait to begging working on it. I ended up getting it for about $9,000 with 100,000 miles. I may have paid a little high, my brother bought an '05 2 weeks ago for $5200, but it was exactly what I wanted, 2wd, I5, black and crew cab. I picked it up last night and I've already installed a Pioneer Avic-5000NEX head unit and smoked the tail lights. Next up are a Viper 5706V 2-way remote start/keyless entry/alarm setup, tint the windows(I'm thinking 20% up front and 5% over the factory tint in the back and about a 10" brow in 5%), replace speakers and add a sub, maybe lower it some(I already scrap getting in and out of my driveway) and some new wheels.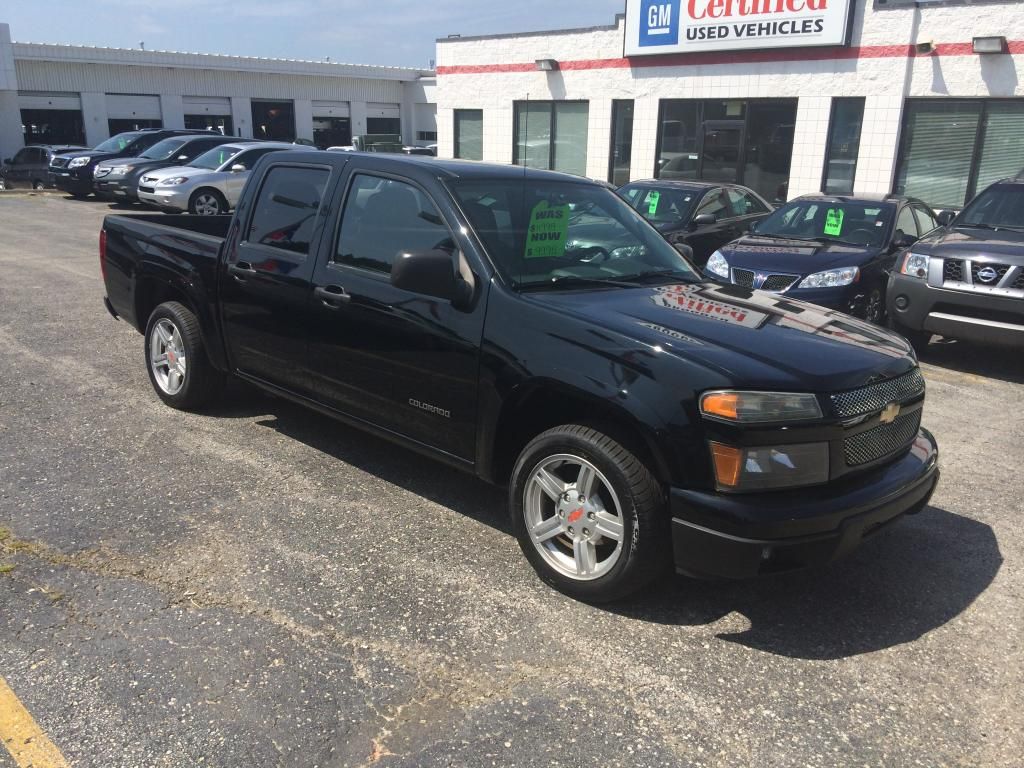 Here's what I traded in for it. An '03 Ford Expedition lowered with Ford 22"s. I'll miss the Expy, I loved it, but now that I'm driving a lot more for work I need the added gas mileage this will get me. I averaged under 13mpg in it.
And this is what it started as.
I'm sure I'll be around for a long time to come. And go Royals!
Victor