So I finally finished the MOD bug on my Honda CBR600rr, and I have moved on over to my truck now, and I wish I would have started when I bought this truck back in October 2011.
Here are few things I've done to my truck this month.
Installed my CB Radio, I pulled off the Bezel and mounted it to that.
Used a thin sheet of metal along with some 1/8" foam to act as a bushing to not put stress on the bezel plastic.
Here is the antenna mount, its a 3' firestik antenna, and a firestik mount. I had to drill two holes, one in the bed rail and another in wall of bed to fit the coaxial cable.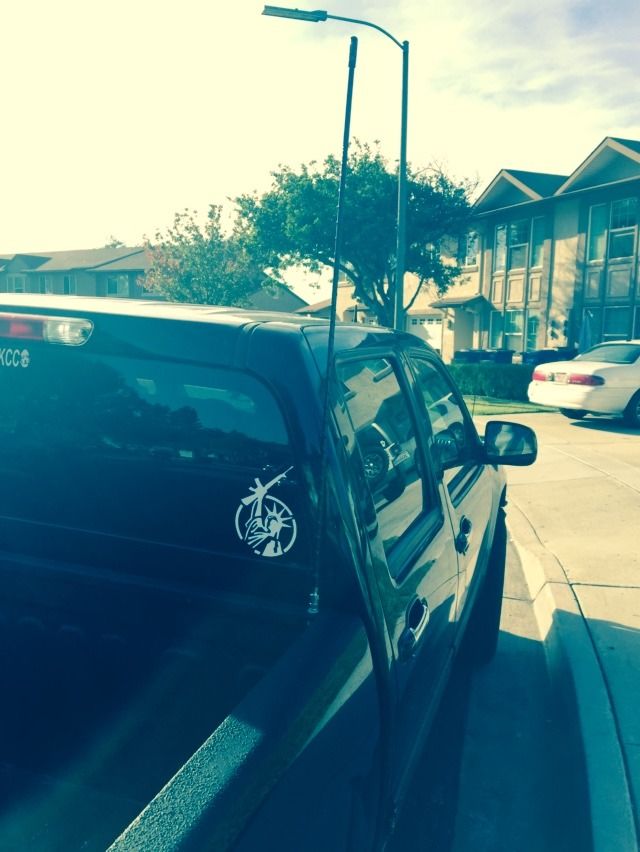 I just need to get some black silicone to plug the hole that was drilled for the coaxial cable.
And of course when you have a CB Radio you need a PA Speaker. I mounted the speaker right next to the driver side head light. I had to take my Dremel to it to make it fit just right.
I also installed two switches for my Light Bar that I will be installing once I get my new BullMaxx that Larry is making over at SuspensionMaxx, and the other one is for LED lights that go under the bed rails.