Discussion Starter
·
#1
·
Brought to you by Automotive Specialty Systems LLC
Disclaimer
The 355nation.net staff has granted the following member limited site vendorship.
The member has agreed to the follow site guide lines, since no contributions are given to the site, they will be considered a second rate vendor.
If a site sponsor is selling the same or similar product they will no longer be allowed to sell their items. These terms are unconditional and at the discretion of 355nation.net staff.
For further information and terms please see "Limited vendorship application and agreement".
The staff and the associated members are in no way responsible for any sale, product damage or other shipping problems.
The posts and content presented on this site reflect in no way the views of 355nation.net or it's ownership.
Pioneer 3300BT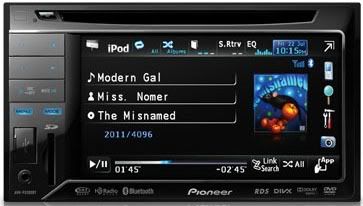 Pioneers little powerhouse! Excellent Ipod / Iphone interface, DVD player, Built - In Bluetooth, 4 volt preouts (3 sets) and Nav Capability! The 3300BT is a very capable unit that can handle the tasks of even the most demanding users. Its ability to add NAV via the AVIC - U220 also provides great opportunity for expansion without dropping 700$ plus on a GPS unit up front.
This unit is also compatible with all the Pioneer accessories, such as HD tuner, SAT tuner, backup camera, and more!
Check out the stats:
In-Dash 2-DIN DVD Receiver with 5.8" Widescreen Touch Display, USB Direct Control for iPod®/iPhone®, and Built-In Bluetooth
- DVD Video, DivX®, MP3/WMA/AAC Playback
- iPod®/iPhone® Direct Control (CD-IU50V required)
- Listen to Your Pandora Internet Radio Stations using an iPhone® with Pandora App
- Screen Size/Aspect Ratio : 5.8"W/16:9
- Resolution WQVGA (480x240)
- Touch Panel Operation
- Anti-Glare Coated LCD Screen
- Background Picture : 4 BGP, 3 BGV
- Spectrum Analyzer
- CD-R/RW, DVD-R/RW Compatible
- DVD Video Playback
- Music CD Playback
- Video CD Playback
- MP3/WMA/iTunes® AAC Playback on CD/DVD
- JPEG Image File Playback on CD/DVD
- DivX® Video Playback on CD/DVD
- MP3/WMA/iTunes AAC/JPEG Playback
- DivX® Video Playback from SD Memory Card/USB Devic
- Digital Photo Frame
- Linear PCM Decoder
- Dolby® Digital Decoder
- DTS Digital Out™
- MPEG-1/-2 Decoder
- D/A Converter 96 kHz/24-bit
- DVD Chapter/Time/Title Direct Search
- DVD Chapter/Title Repeat
- DVD Auto Play
- VCD Playback Control
- Repeat (Disc/Track)
- CD Text
- Supertuner IIID®
- XM Satellite Radio : GEX-P920XM required
- SIRIUS Satellite Radio : CD-SB10 required (also requires SC-C1 SiriusConnect Universal Tuner sold
- separately)
- HD Radio™ : GEX-P20HD required
- Presets : 24 Stations/6 Presets
- BSM (Best Station Memory)
- Local Seek Tuning
- RDS
- Built-In Amplifier : MOSFET 50 W x 4
- EEQ (Easy EQ) Preset Equalizer
- Equalizer : 8-Band Graphic
- Loudness : 3-Mode
- Advanced Sound Retriever
- Auto EQ (CD-MC20 required)
- Sonic Center Control
- RCA Preouts : 3 (4V)
- Built-In Bluetooth
- Direct Control for iPod®/iPhone® (Audio and Video) : CD-IU50V cable required
- Link Search for iPod®
- iTunes® Tagging (through HD Radio™ or RDS)
- APP Mode
- Pandora App Compatible
- Memory Card Slot : SD/SDHC
- USB Port : Front
- IP-Bus
- AUX Input (3.5mm Mini-Jack) : Front
- Rear-View Camera Input
- Composite A/V Input
- Composite Video Output
- Dual Zone Audio/Video
- Navigation Ready : AVIC-U220 required
- Color Customization : 5 Display Colors/112 Color Key Illumination
- Multi-Language Display (English, Spanish, French,
- Display Off Mode
- Remote Control
- Volume Control : Push-Button
- Wired Remote Input
- Advanced Touch Slide Operation
Pricing
This unit comes in at an exceptionally reasonable: $430 + Shipping and Handling
If there is enough interest (10 or more) I will be able to negotiate for a lower price, and passing that savings on to you! 10+ Buyers Price: $410 + Shipping and Handling
Time window for the group buy will be until Saturday the 24th.
Any questions just shoot me a PM! I will keep a list in this thread of people signing up to get one!
:thumbup: