Discussion Starter
·
#1
·
so after recently selling a 72 chevy c10 I had, and having some money in the bank, I decided I wanted to build a newer FI motor for something as I was tired of having to tune the carb on the truck I had, plus I wanted something smaller than a long bed C10, I originally was going to go with a short bed Silverado and turbo it, but after watching a youtube video, the regular car reviews / sloppymechanics turbo Colorado video, I had the bug, I was like a pitbull for information on this truck, as it was akin to doing a V8 s10 that I always wanted to do, but for me it was something newer and nicer, and at 6'5 290 I could fit in comfortably.
fast forward to 2 months of searching online, and I come across this: an 05 Colorado work truck, automatic, 4cyl, ice cold AC, with an ARE fiberglass lid, the ad said it was a delivery truck for the Massey Cadillac dealerships around town, asking price 3500. went down and looked at it, at this little car lot / performance shop, and the guy tells me he buys the lower priced cars, cleans them up a little and sells them for a few bucks over his cost, hey everyones gotta eat right. i look at it, take it for a test drive, and when i come back i tell him maybe a clunk in the steering rack 220k miles is a lot, its massey pest control not massey Cadillac dealership (i knew cause of the vinyl wrap color scheme and the middleton pest control inventory sticker in the drivers door jamb)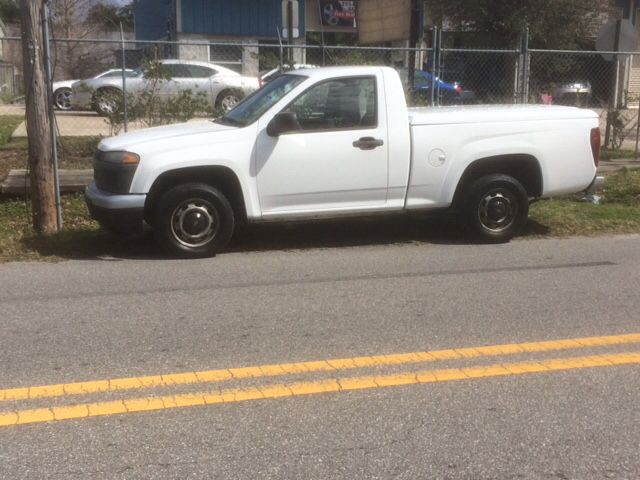 guy says 2500 and its mine, told him id have to sleep on it blah blah blah. cut to two days later and with negotiations ive got it for 2500 out the door including sales tax, so roughly 2200 plus tax. now you figure that fiberglass lid that was included is a 500-600 component, plus the bed was already rhinolined, i did pretty decent.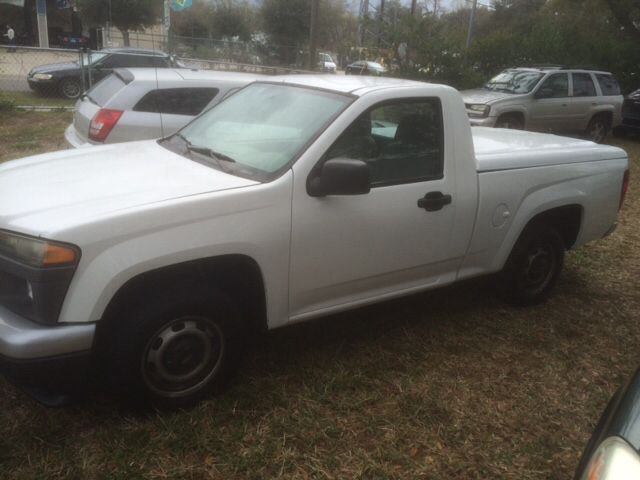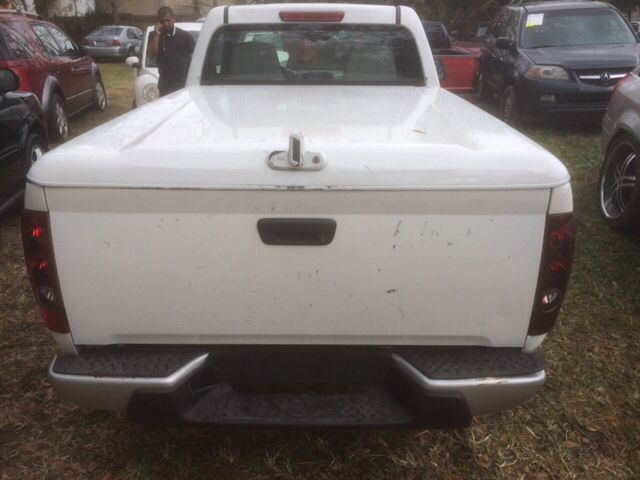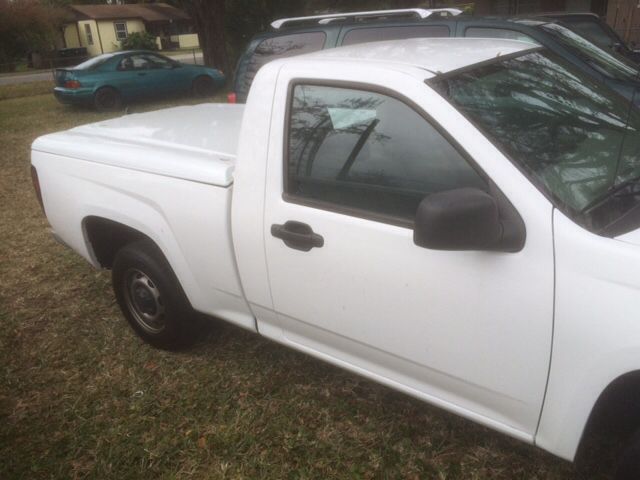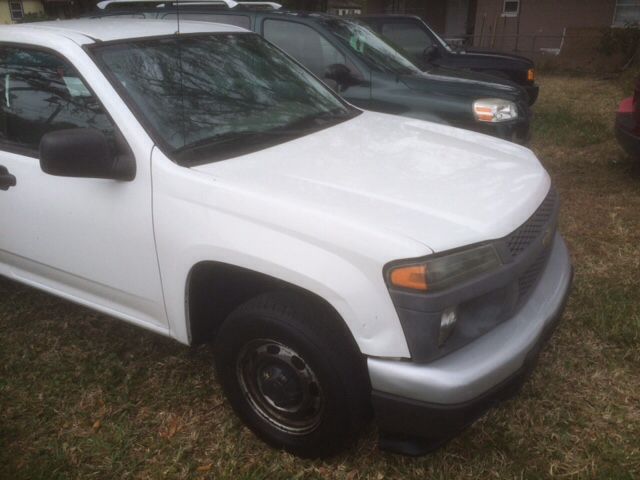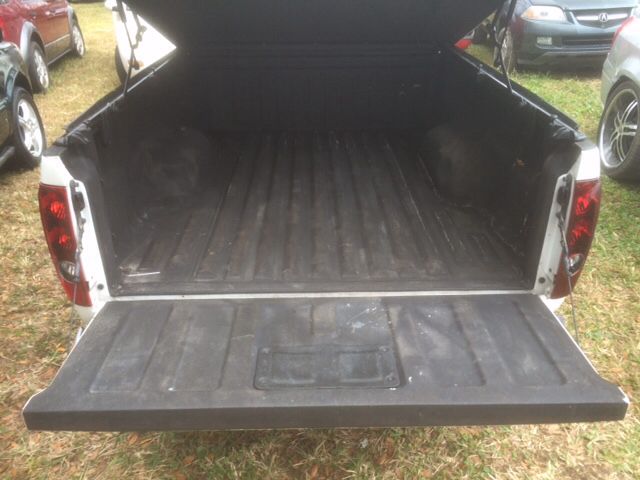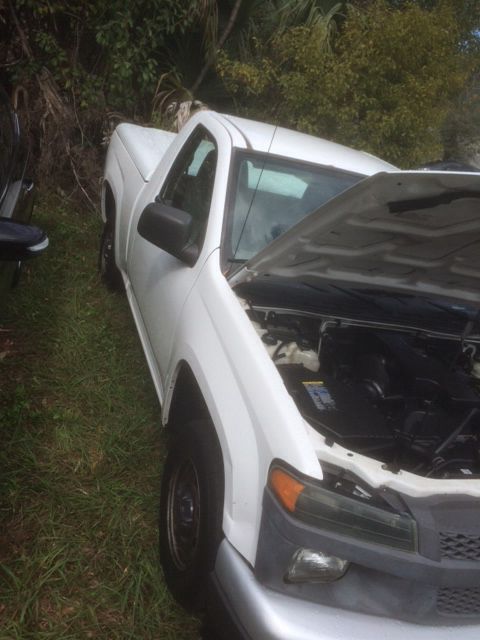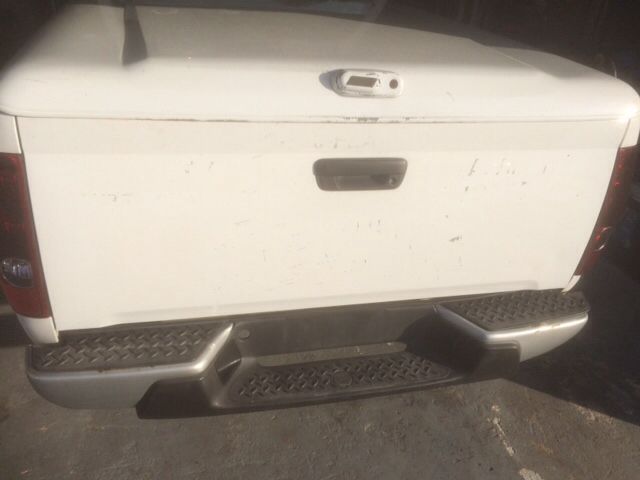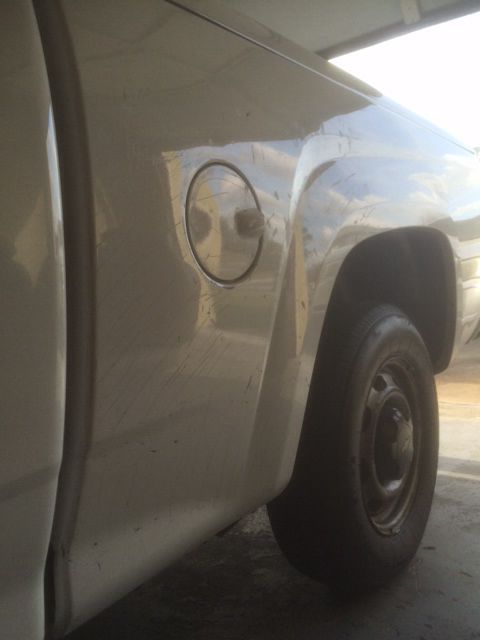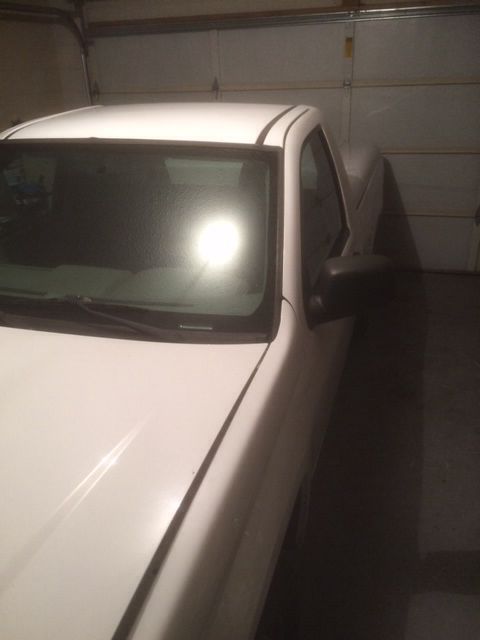 i found pictures of the truck before it got to the dealer i had purchased it from, thru a vin search online: