Discussion Starter
·
#1
·
https://youtu.be/ea6OET3Zi20
Well, here's my new truck, DWT. I picked it up a few weeks ago. It's a 2011 with 37k miles. It's pretty plain, and like the Blues Mobile, it used to be a (rent-a-) cop vehicle. It's my new daily driver. Long term, I'd like to just knock the ugly off and do a mild drop on some wheels.
They took off my stock hubcaps and put these Ford van hubcaps on it. If anyone has a pair of stock hubcaps they don't want and they'd mail to me, let me know.
I bought it in a thunderstorm in St. Louis. When I got it home and it stopped raining, I realized the turn signals were full of moisture. So the first thing I did was replace them.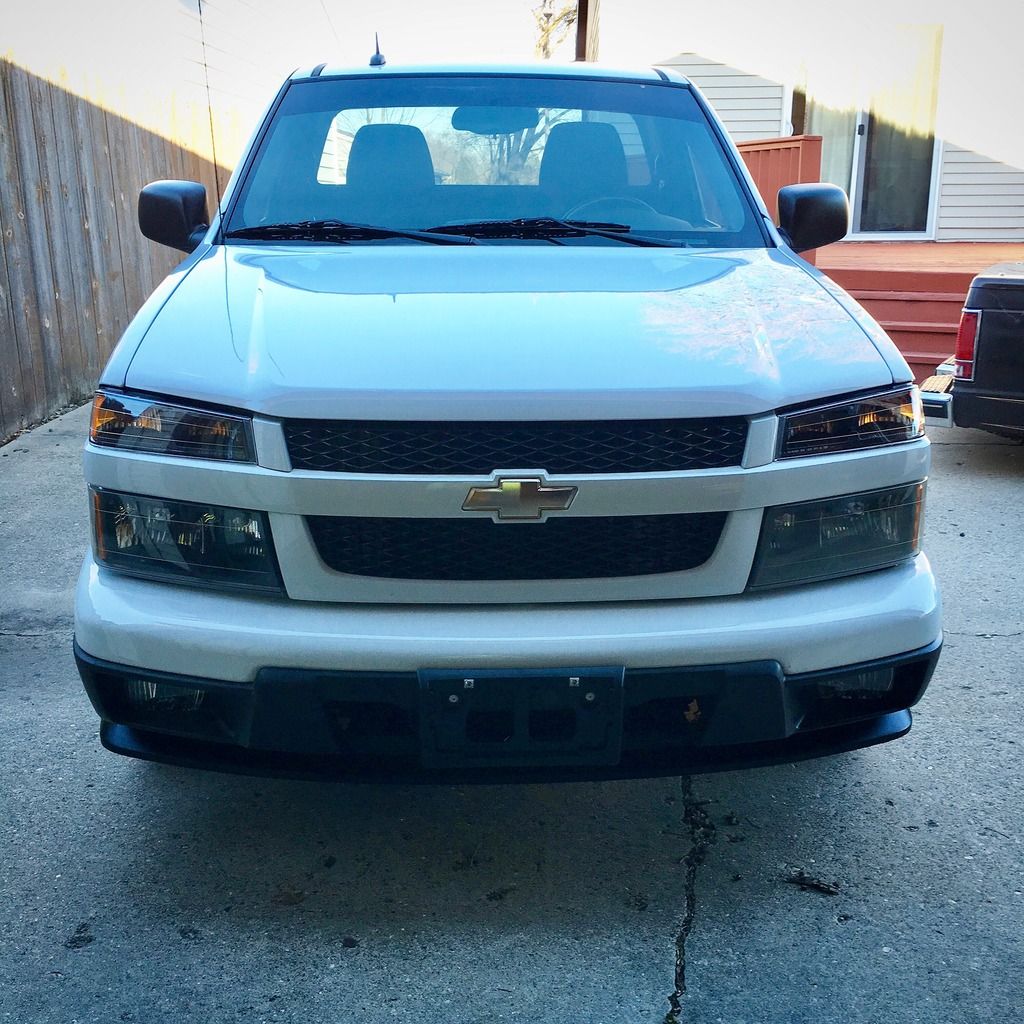 I noticed the arm rest was soft, and knew that if I didn't fix it, it would completely fall apart like the first Colorado I test drove. So I made it easy, and ordered the fix it piece and put it in.
The latest things I've done this weekend are get my license plates transferred over, and buy the $100 radio harness and moved my Pioneer deck into it. The OnStar still works, and the radio actually shuts off when I open the door. :eek5: