·
Dont let the Nation die
2005 GMC Canyon z71 SLE 4x4 3.5L
Discussion Starter
·
#1
·
Disclaimer
The community here at 355nation.net urges you to please use caution and seek professional assistance when performing modifications to your vehicle. Before attempting any modification it is advised that you refer to your Colorado or Canyon service manual or contact a certified mechanic as not all GMT355 trucks are the same. The views expressed in this 'product review' is the opinions of the author alone. The posts and content presented on this site reflect in no way the views of 355nation.net or it's ownership.
A 355nation product review presented by
crazyeyez
Product
Lund Genesis Tri-Fold Tonneau Cover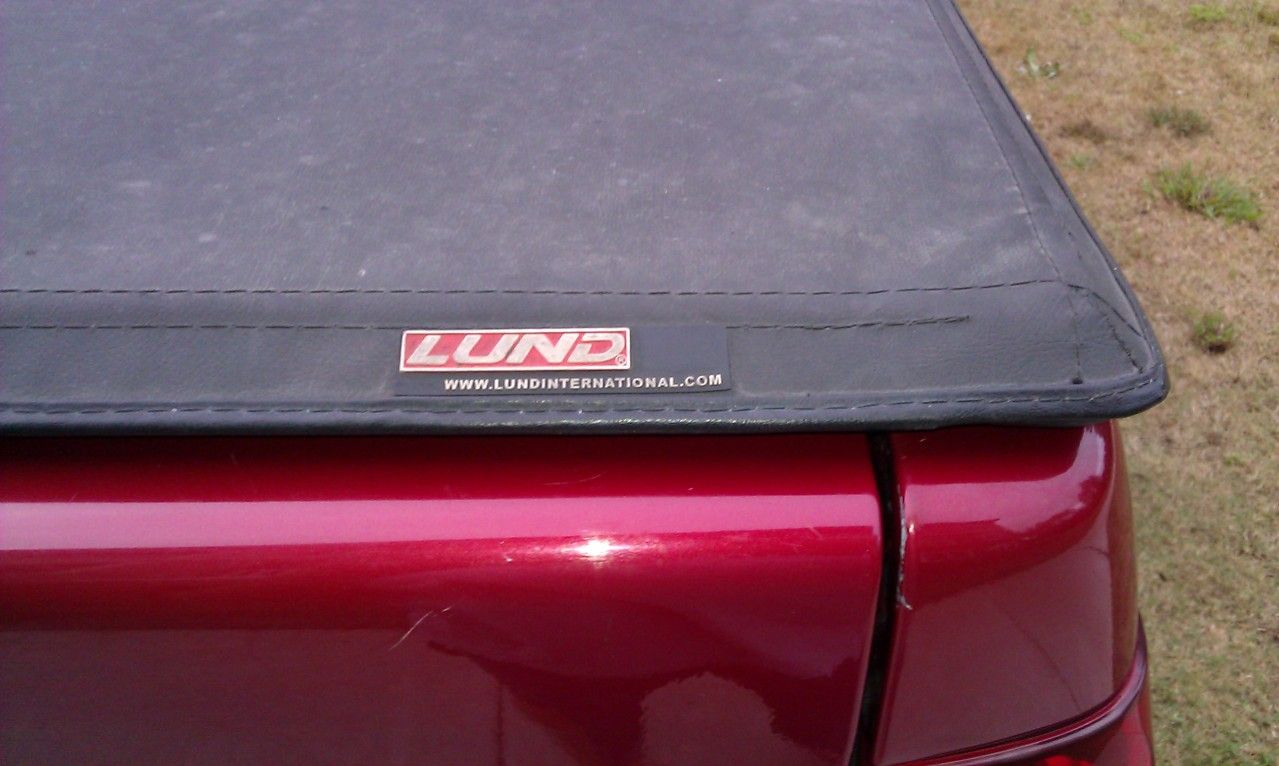 Product Description
Folding Tonneau cover.
MSRP
$366.95
Void warranty?
No. Please see "Magnus Moss"
Reviewer's Vehicle
Make:
GMC
Model:
Canyon
Year:
2005
Engine:
3.5L
Power windows:
Yes
Sun Roof:
No
Product Analysis
Lund's Tri-Fold Tonneau cover shipped to my door in a rather large box, but the cover was fully assembled and ready for install. The cover is made of light weight aluminum and can be installed by one person.
Installation Analysis
Installation was pretty straight forward as Lund provided easy to follow instructions. I opened the box and removed the cover, it was fully assembled.



I then positioned the cover on the truck, aligning it so that it unfolds toward the rear of the truck bed. Then make sure it is centered on the bed rails.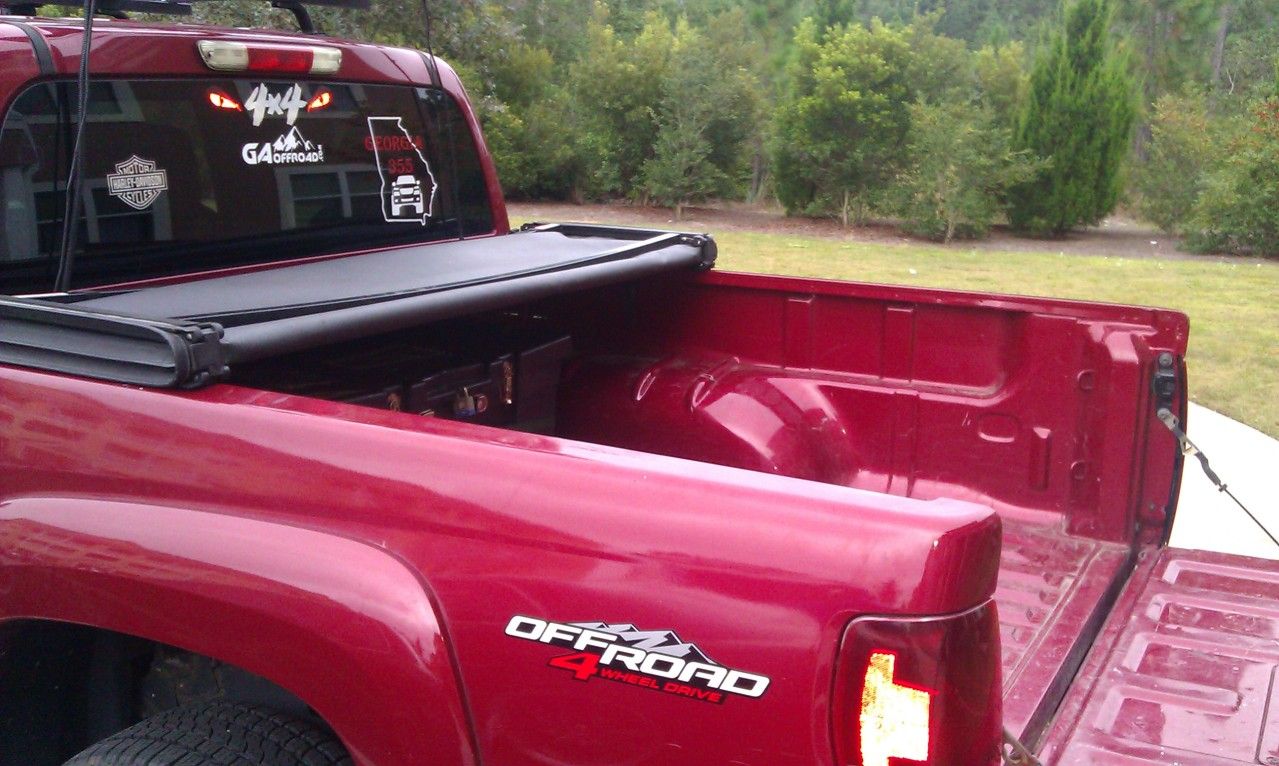 The cover uses adjustable cam action locking clamps to keep the cover securely to the bed rails.

Cam clamps stored..



In position, but unlocked



In position and locked



There are two pinch buckles that keep the cover folded. This allows the cover to be folded and still remain on the truck, allowing hauling of taller cargo.



Unbuckle these two buckles, then unfold the cover.
Once…


Then again…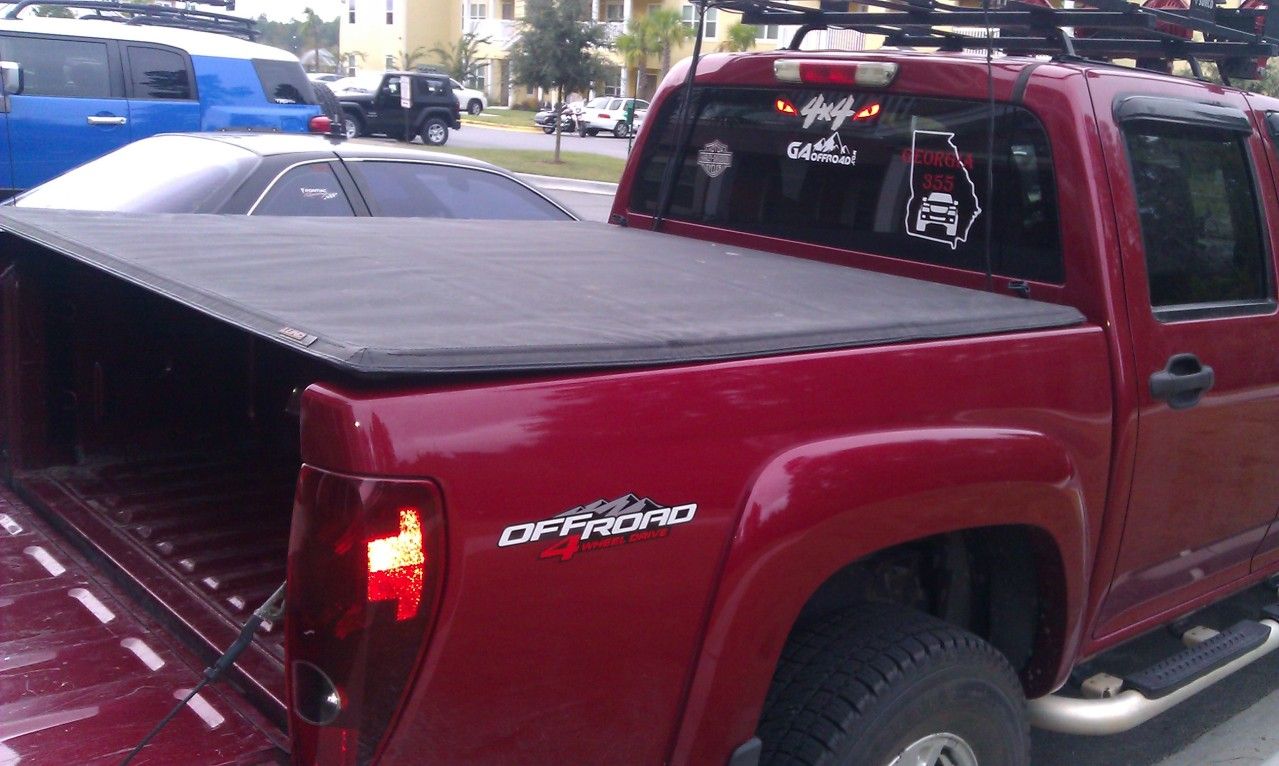 Then lock down the final two cam clamps.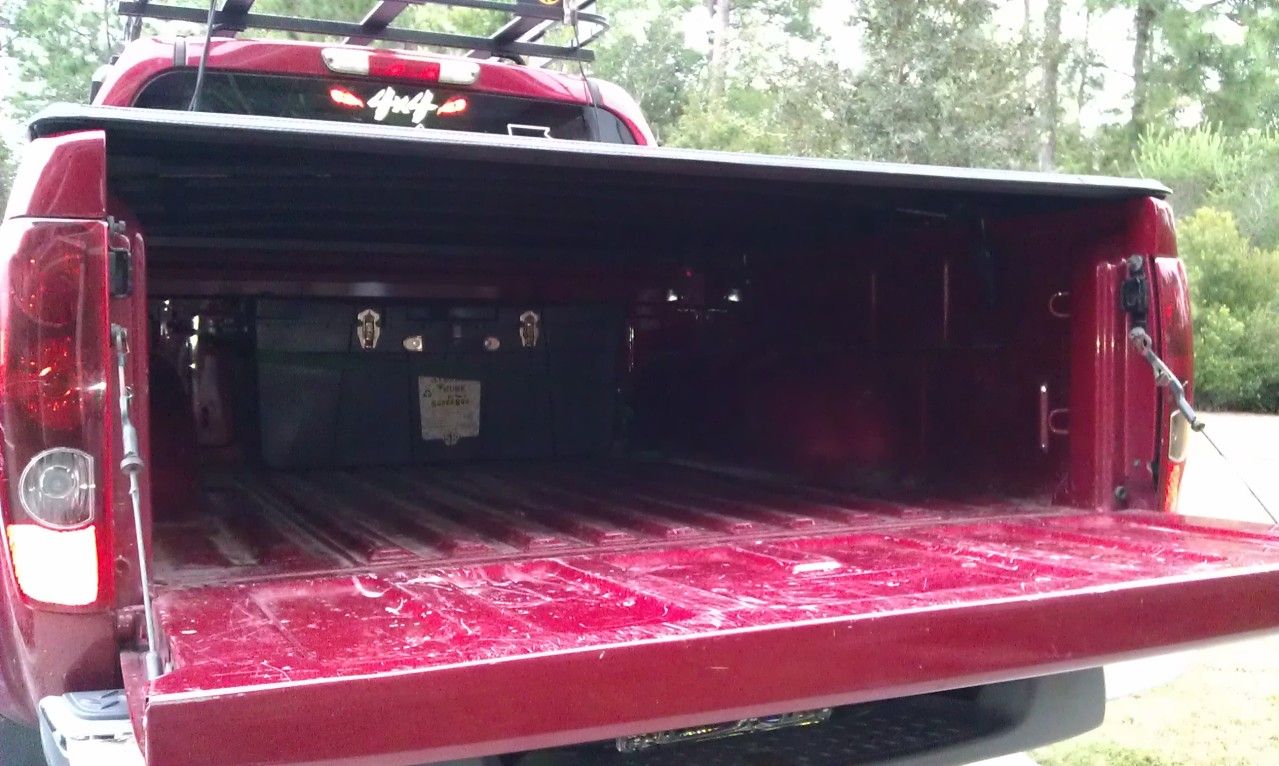 And shut the tailgate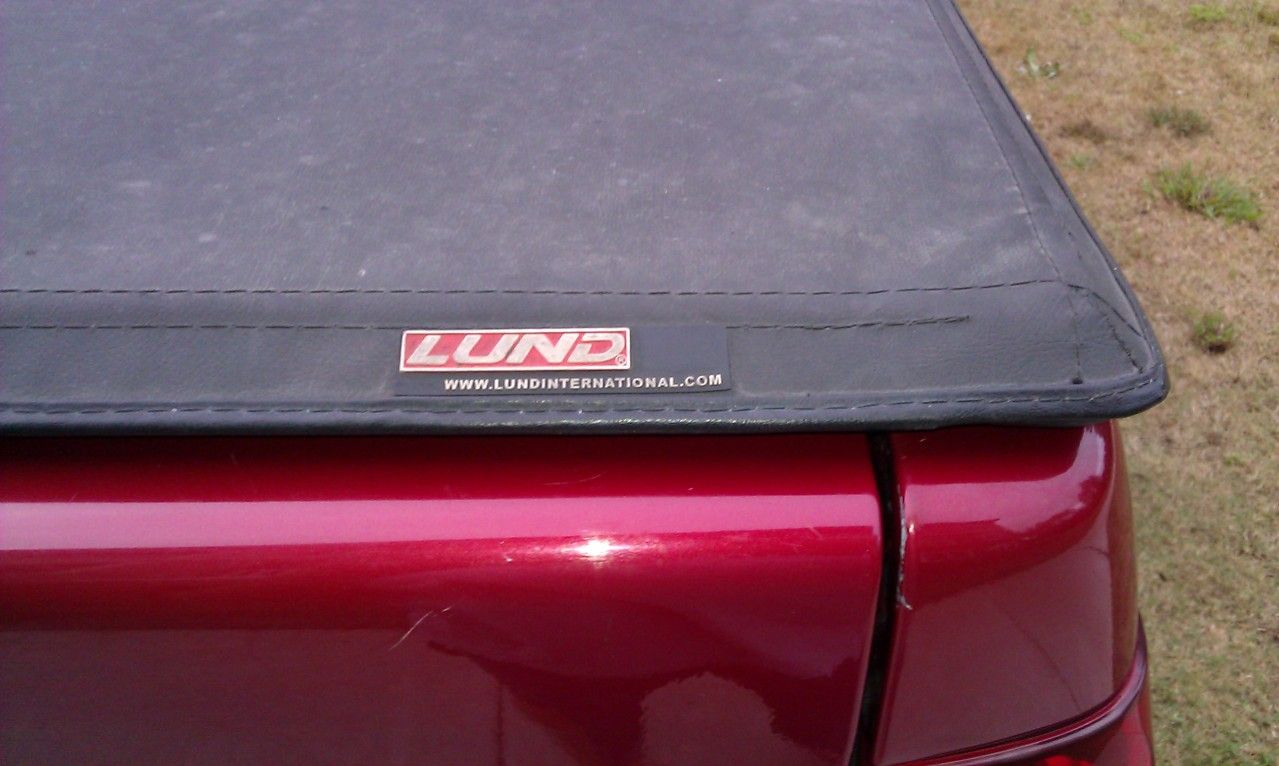 Overall Opinion
I purchased my Tri-Fold back in summer of 2008 from AutoAnything.com Lund Genesis Tri-Fold Tonneau Cover. I've had nothing but excellent experiences from AutoAnything. The Lund Tri-Fold has given me excellent service. It is very easy to take off and put back on. The vinyl has held up to cold weather into the teens, and heat into the 110's and is still in one piece. The aluminum frame is both lightweight and strong, I can rest things on top of it including my tool box and not worry about it giving out. Only cons I have found about this cover is that either it is not square, or my truck bed is not square, since no matter how much I try to center the cover, it is always off a bit. But that is minor since it still covers the bed rails and I have not noticed water getting into the bed. The other minor problem is that the weather stripping hasn't held up very well over the years. It has gotten very thin and even has pealed off if high stress areas.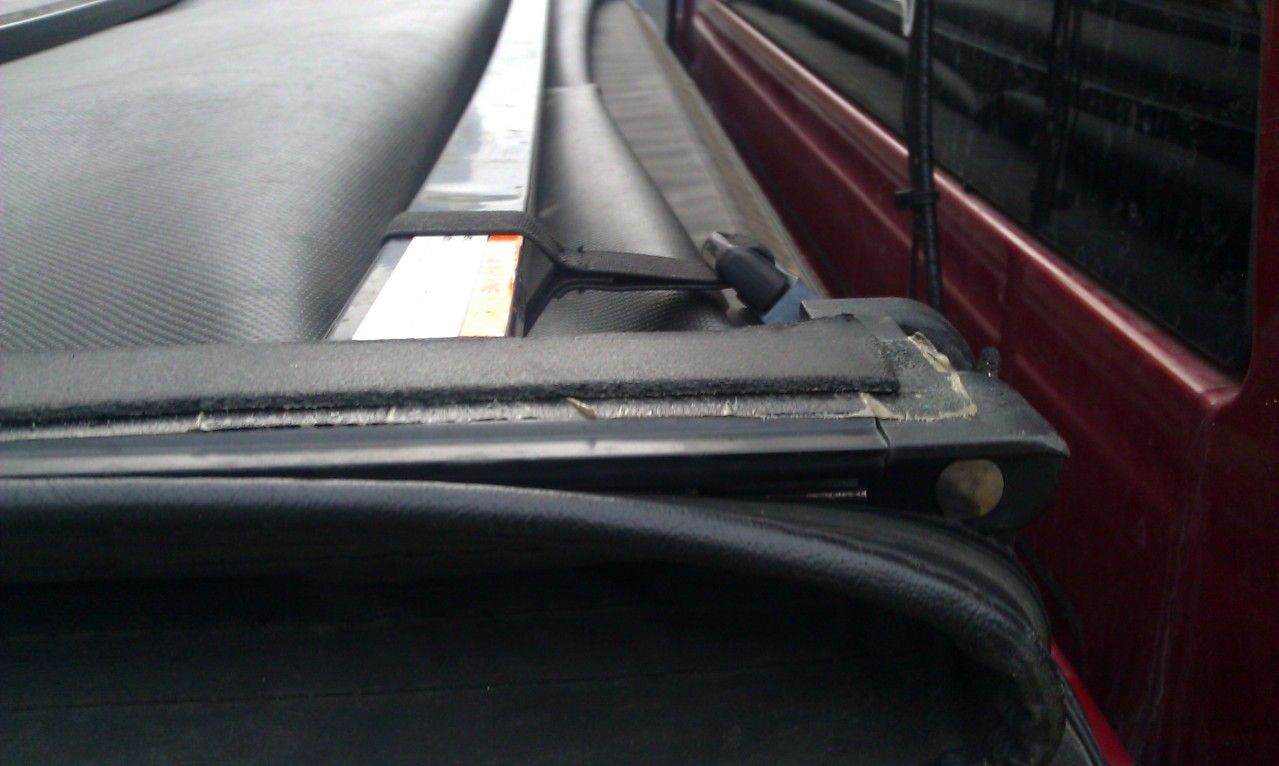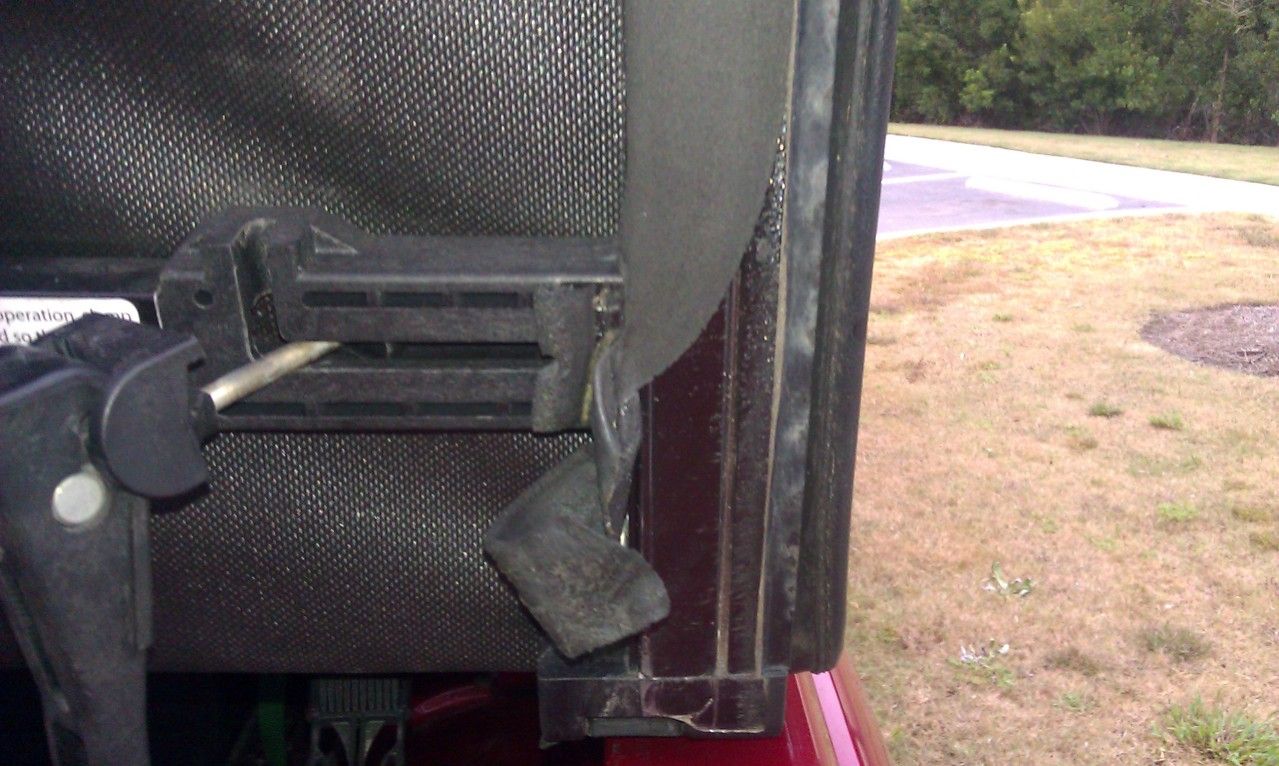 This could probably be easily fixed with some new weather stripping. But I have not noticed water getting into the bed.

Over all, I am very pleased with this product and would recommend it to anyone. Sure, the price is a bit high, but it is a great product with excellent quality.