The community here at 355nation.net urges you to please use caution and seek professional assistance when performing modifications to your vehicle. Before attempting any modification it is advised that you refer to your Colorado or Canyon service manual or contact a certified mechanic as not all GMT355 trucks are the same. The views expressed in this 'product review' is the opinions of the author alone. The posts and content presented on this site reflect in no way the views of 355nation.net or it's ownership.
A 355nation product review presented by
Canyon08Z71
Product
MBRP T304SS Side Swept Exhaust
*P/N = S5046304
Project Description
Stainless Steel Cat Back Exhaust System
MSRP
$438.56
MBRP Inc Performance Exhaust - Snowmobile, Diesel, Muscle Car, Exotic, Motorcycle and Sport Truck Exhaust Systems.
Void warranty?
No. Please see "Magnus Moss"
Reviewer's Vehicle
Make:
GMC
Model:
Canyon
Year:
2008
Engine:
3.7L
Power windows:
Yes
Sun Roof:
Yes
Product Analysis
Recently, I had the pleasure of becoming a customer of MBRP. Let me start by saying that I am 100% pleased with their customer service, knowledge, and enthusiasm for our trucks. I am happy to know that us 355 owners have such a devoted performance shop on our side.
Installation Analysis
Installation was a breeze. MBRP configures their systems in 4 parts which really simplifies installation and fit. I used a vehicle lift at my local shop to install the system. The vehicle lift allowed me to extract the OEM cat back system out in one piece (the lift allowed the suspension to completely unload). For the at home DIY install: A jack, jack stands, and/or ramps will also work to install this system but you will need to make one cut on the OEM exhaust pipe to extract it (following the MBRP instructions).
Overall Opinion
I have put on about 2k miles on the exhaust system so far and I am loving the new attitude my 3.7L has. The sound is as close to perfect as it could be. Not too loud and not too quiet... The dB and sound gets better as I put more miles on the system!
Before, OEM GM Cat back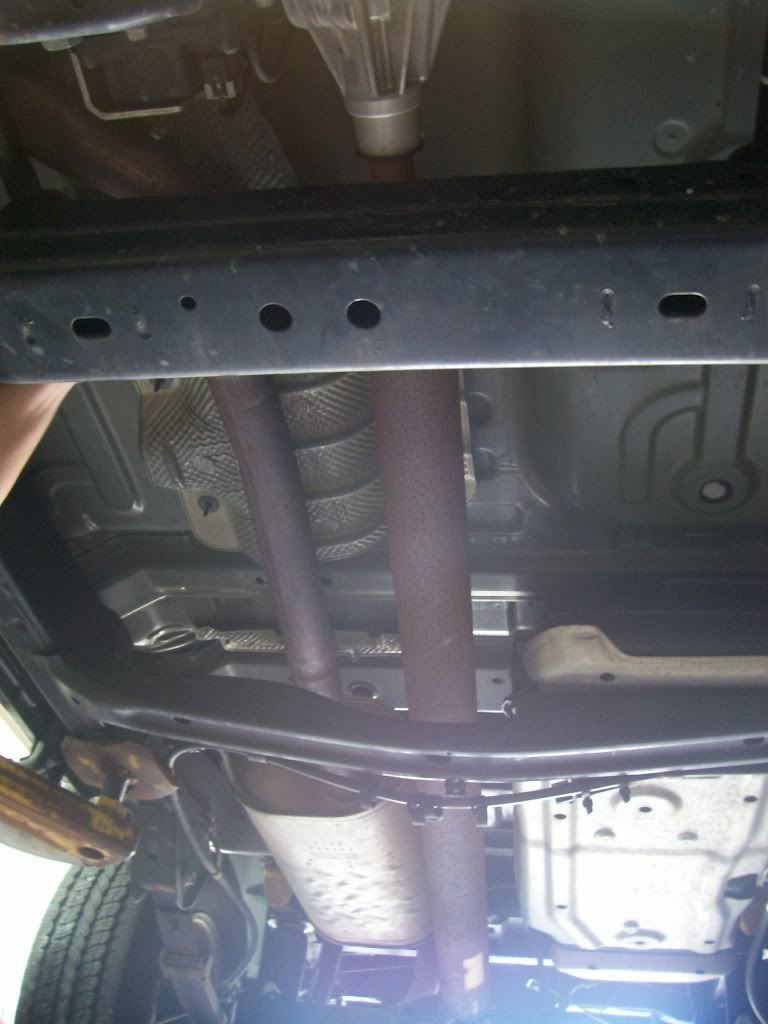 Got the entire OEM system out in one piece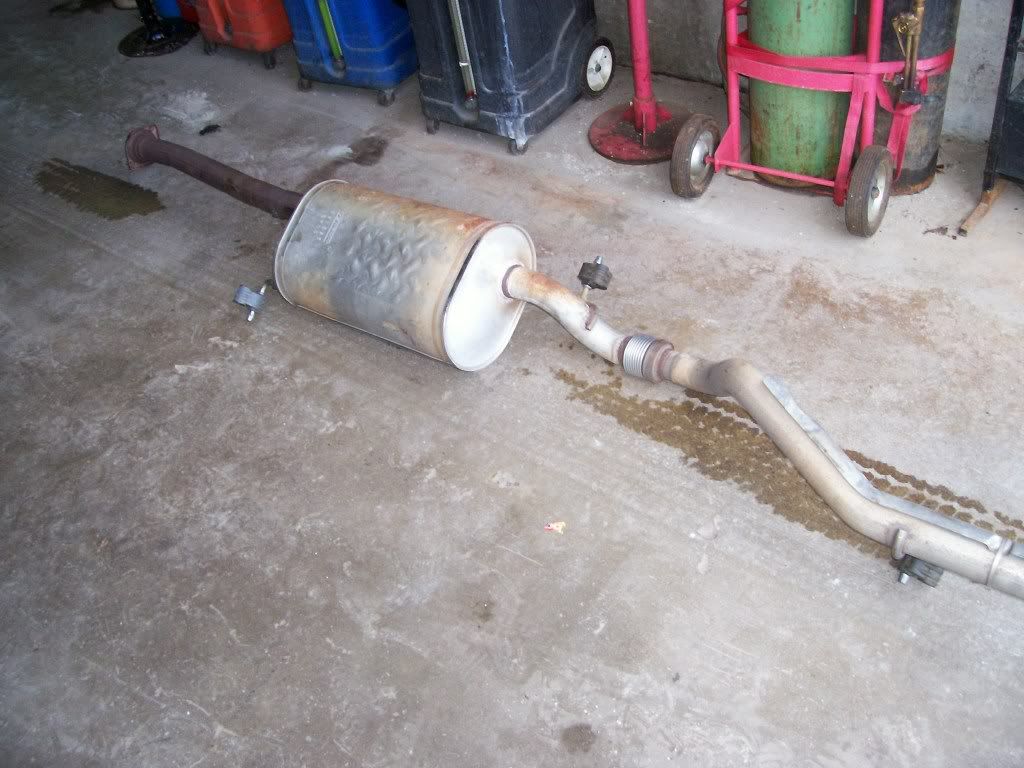 After, MBRP T304SS Side Swept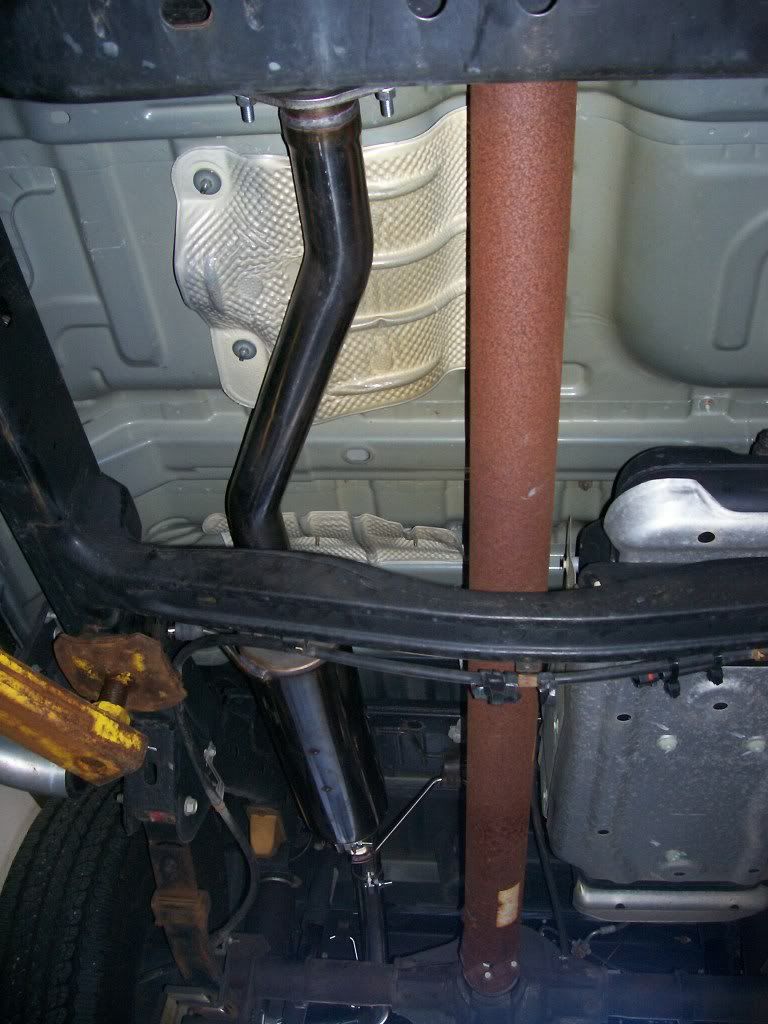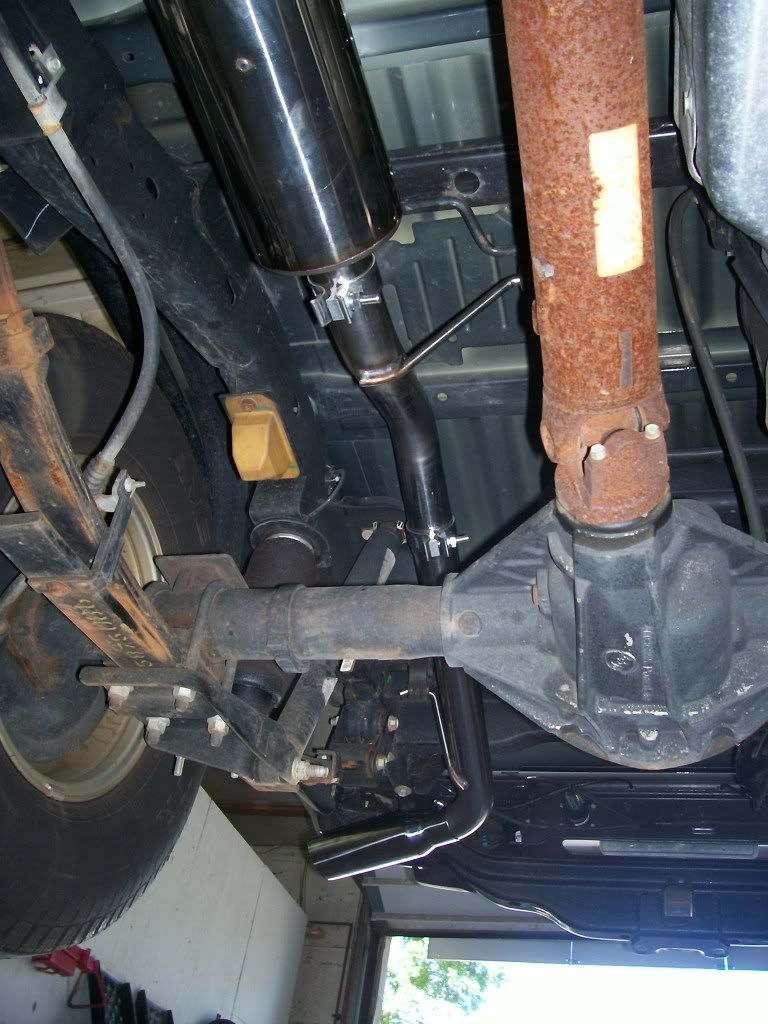 Sound Clip at idle/slight rev