Discussion Starter
•
#1
•
Bulletin No.: 08-06-05-003A
Date: May 30, 2008
Subject:
Rattle Noise from Under IP, Underhood, Under Vehicle, Heat Shield Rattle (Install Hose Clamp Around Heat Shield)
Models:
2007 - 2008 Chevrolet Colorado
2007 - 2008 GMC Canyon
2007 - 2008 HUMMER H3
Supercede:
This bulletin is being revised to remove the engine RPO information. Please discard Corporate Bulletin Number 08-06-05-003 (Section 06 - Engine/Propulsion System).
Condition
Some customers may comment on a rattle noise from under the IP, hood or vehicle, which may be difficult to locate.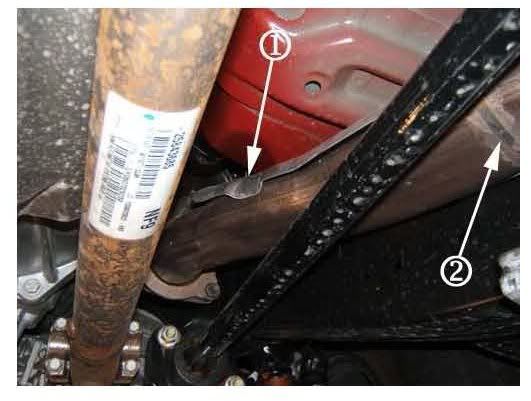 Cause
The heat shield located just above the catalytic converter may be the cause. The shield has a metal strap on the rear (lower) (2) side of the shield and a tack weld on the front (upper) (1) part of the shield. The front weld may be broken and the front lower edges of the shield may rattle against the exhaust pipe.
Correction
Technicians are to add a clamp, (1) P/N 10186112, or any other hose clamp with an approximate diameter of 88 mm (3-1/2 in), around the depressed section of the shield at the location of the front weld.