Discussion Starter
•
#1
•
Well, I just finished up with my round of spring mods (which most of you already knew what my plans were) and now I'm among the elite 355's that are dirty low and notched! :bang:
My list included....
-Belltech Adjustable Front Shocks
-Belltech Street Performance Rears
-Belltech 3" blocks
-Belltech 4205 coils
-New summer tires for my black rims.....Sumitomo HTR Z3, size 245/45/17
-Custom C-Notch w/bumpstops
And at the last minute I decided to finally pull my hitch off. I doubt I'll be towing anything anytime soon.
So on to the pics!!!
A buddy of mine from high school helped me out with all this. We were in the same Auto Body program and he's been following me around ever since! Not really, but every body shop I've worked at, I've gotten him a job at too! LOL So we stayed after last thursday to do my suspension. He did the blocks and took the hitch off and I did the fronts.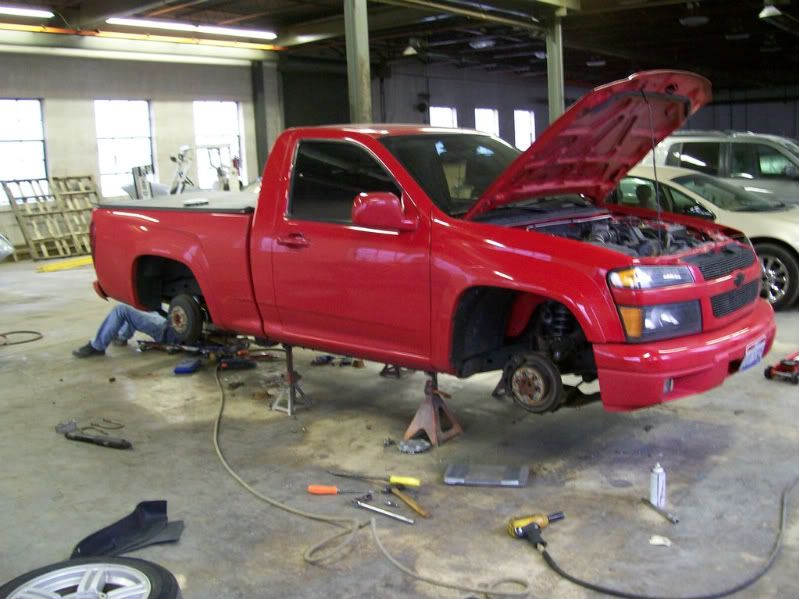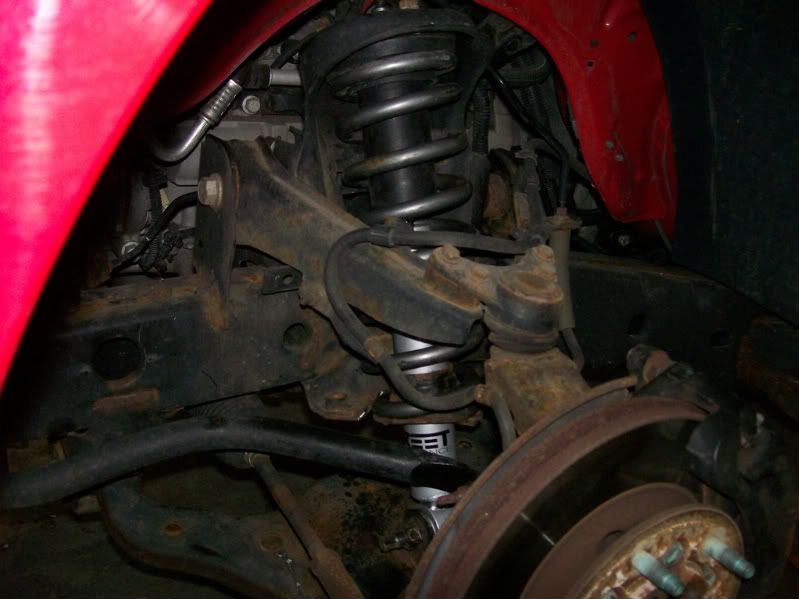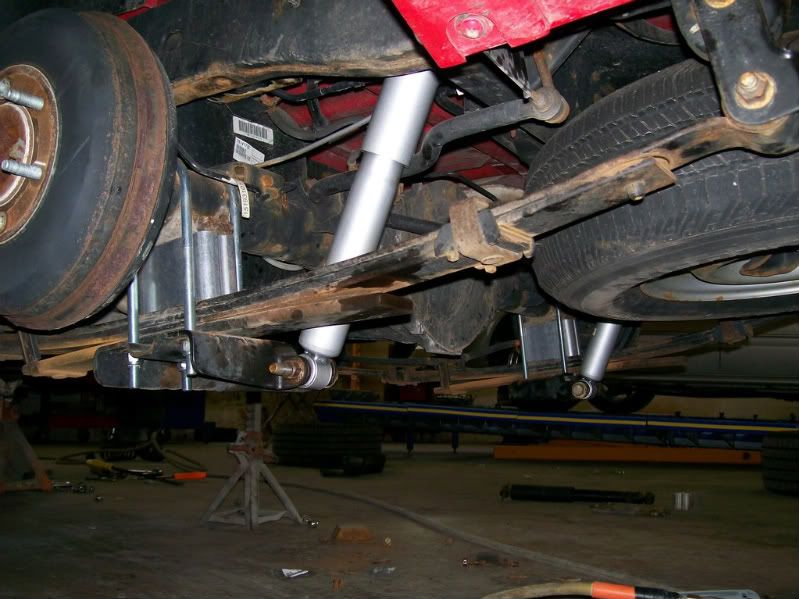 And I don't know why because I've never heard of people having to do this with these new ft. shocks, but I had to notch the shit out of my bumpstop bracket and remove the bumpstop all together!? There was no possible way the new assy was gonna fit without doing this. But maybe it had to do with me not having any of the spacers in them?( 1" drop) Anywho, I don't need them on there anyway, PLENTY of room!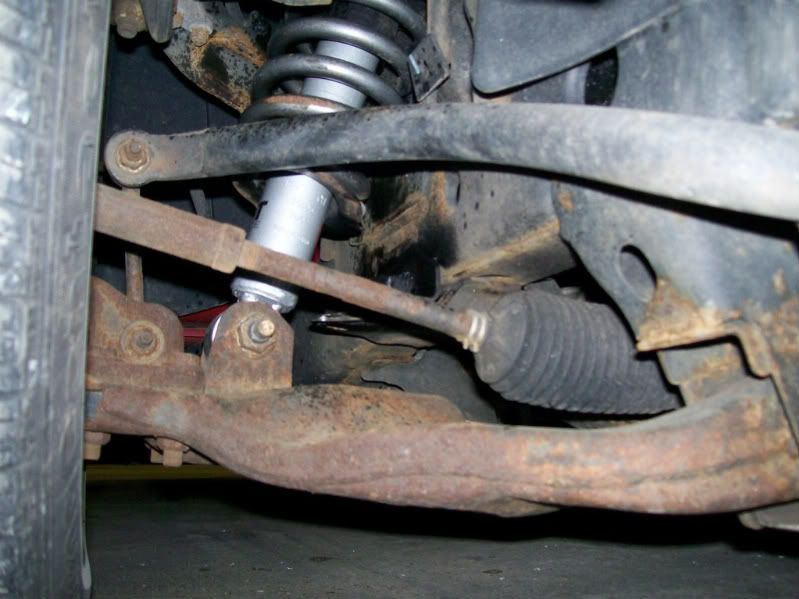 And we took the bumpstops off in the rear just to see how much clearence...bout an inch.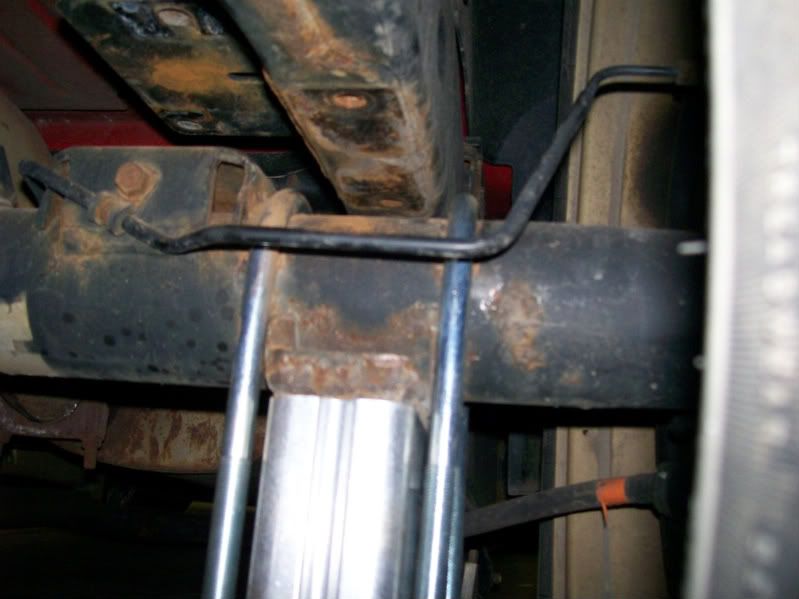 Here's the gaps after all that. The driver side was HELLA LOW!!
So I put a spacer in the driver side to even it out with the pass....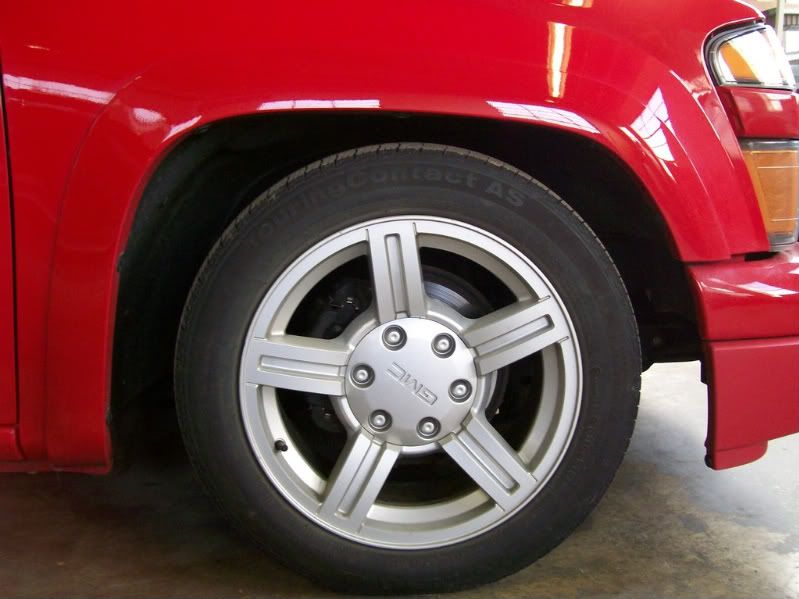 Here's the new tires....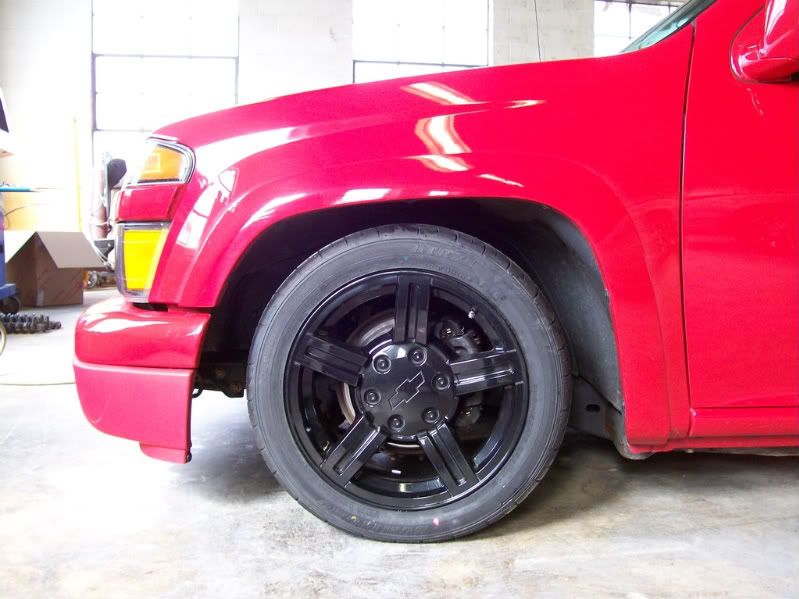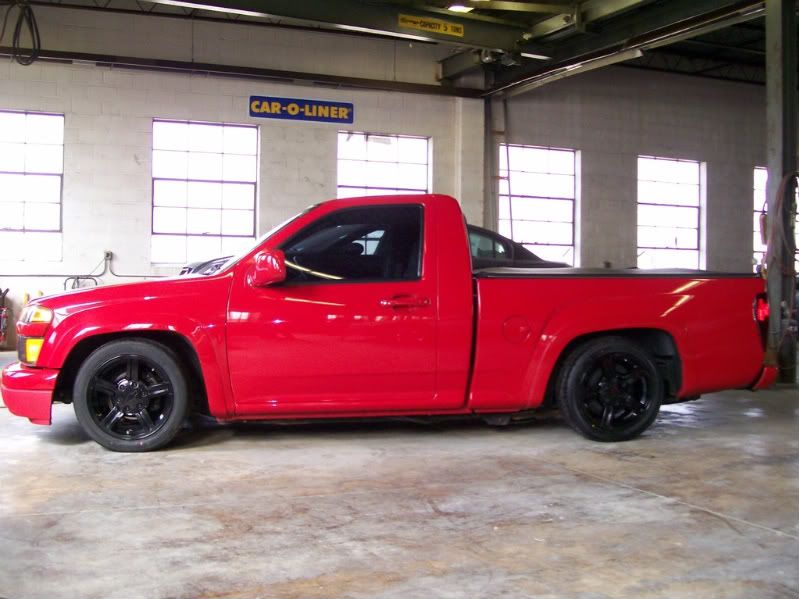 All in all, with the new shock/tire combo, I went down just under an inch. It doesn't seem much but HOLY SHIT is this thing low now!! hahaha Had it aligned and they said everything was within specs but it still seems like I have a lil neg camber still. I'm just gonna keep an eye on them and if they're wearing funny I'll have no choice but to throw a spacer in on each side....I'm not wasting brand new tires just for the sake of being low. And even with 1 more spacer on each side, I'll still be lower than when I started.
And I also did the old "beat the shit out of your wheel well" mod. LOL And since my splash shields were hit anyway and the wheel well was like 3/4" higher now, I just cut a rectangle out and undercoated under there....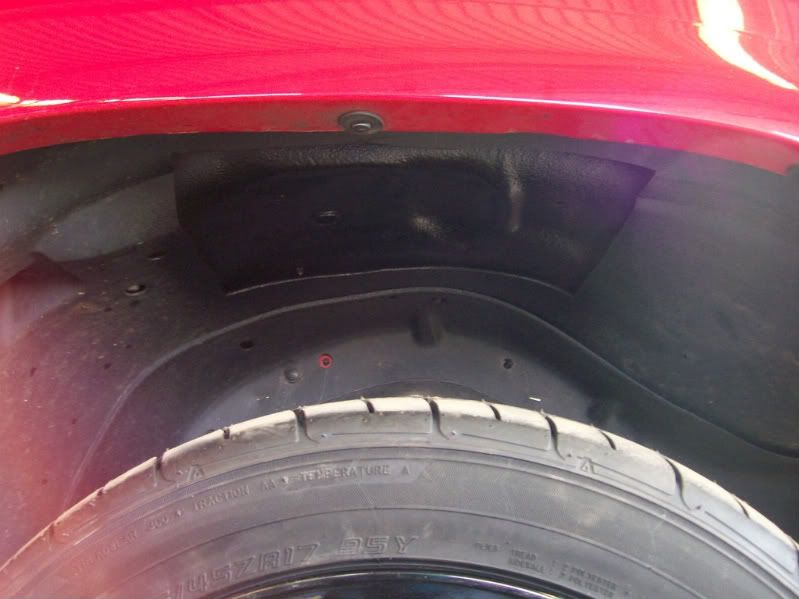 C-NOTCH TIME!!!
My buddy that helped me, his brother is a welder. Together they rent a shop and he does all kinds of crazy shit on the side from roll cages to custom trailers, and my buddy does side work out of there. His brother has tons of materials there so we made a template and had him cut it out. At 1st I was going to go with the traditional style notch because I wanted to have a bumpstop in there too (not that I'd ever need it, but "just in case" ) and didn't think it was possible to have one with a "round" style notch. But the pipe he used was a good size and we were able to make a bumpstop work....quite nicly too!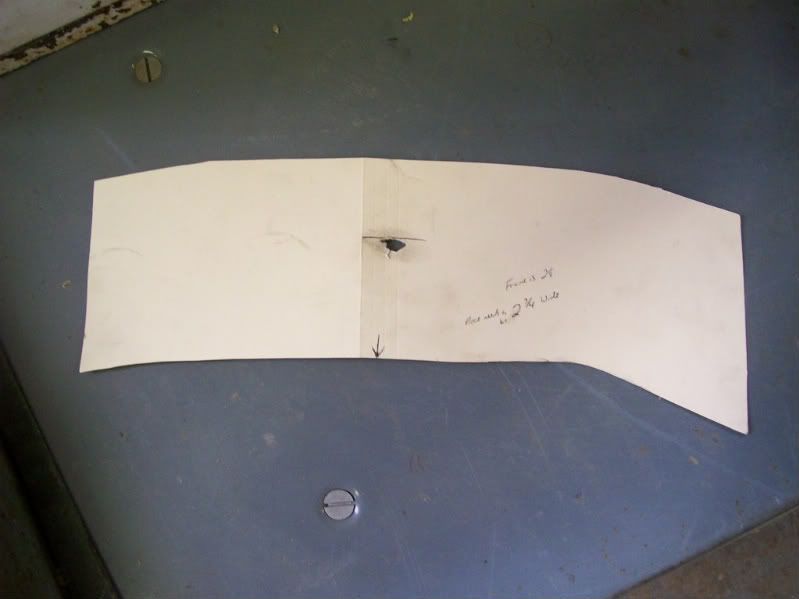 And you can see where we welded the bumpstop nut on the back because otherwise, since the frame is boxed, there wouldn't have been a way to attach the bumpstop! lol (got the idea from Burn on Cfans)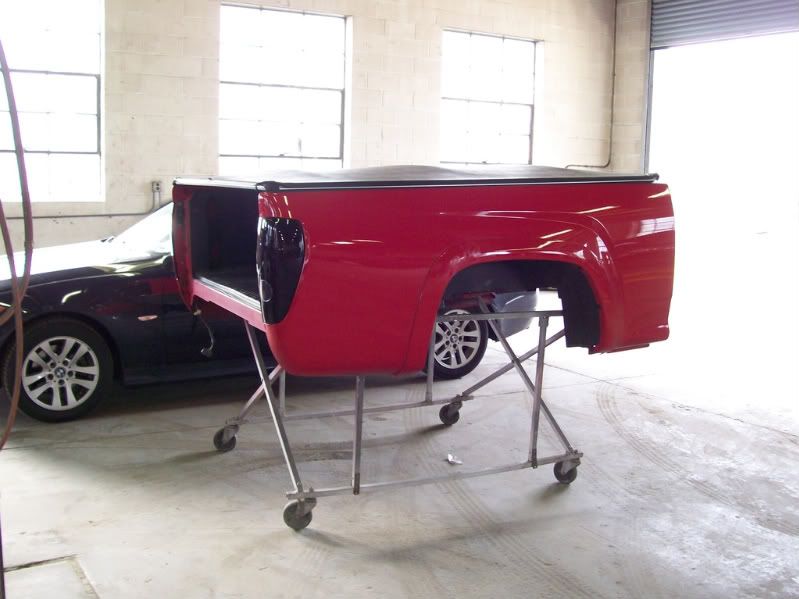 Factory USELESS bumpstops cut off...
We clamped, tacked, and welded the side plates on 1st, then cut the "C" out...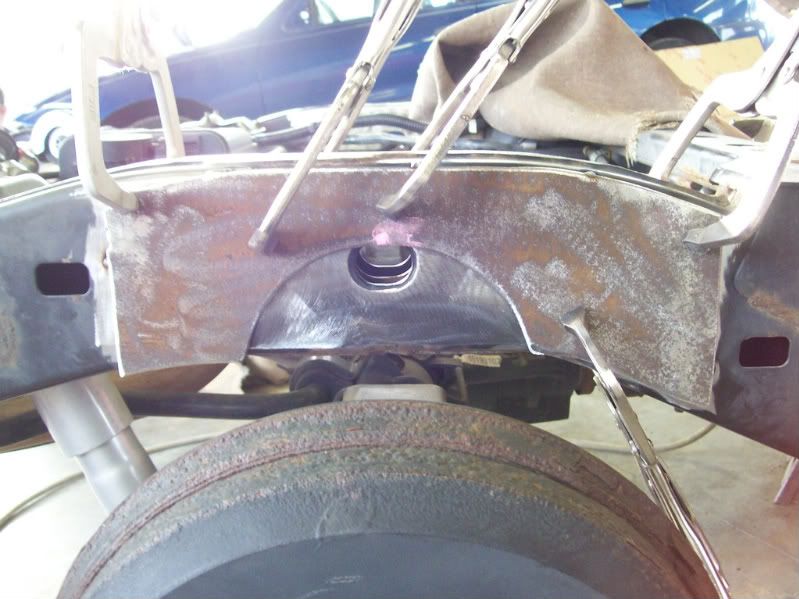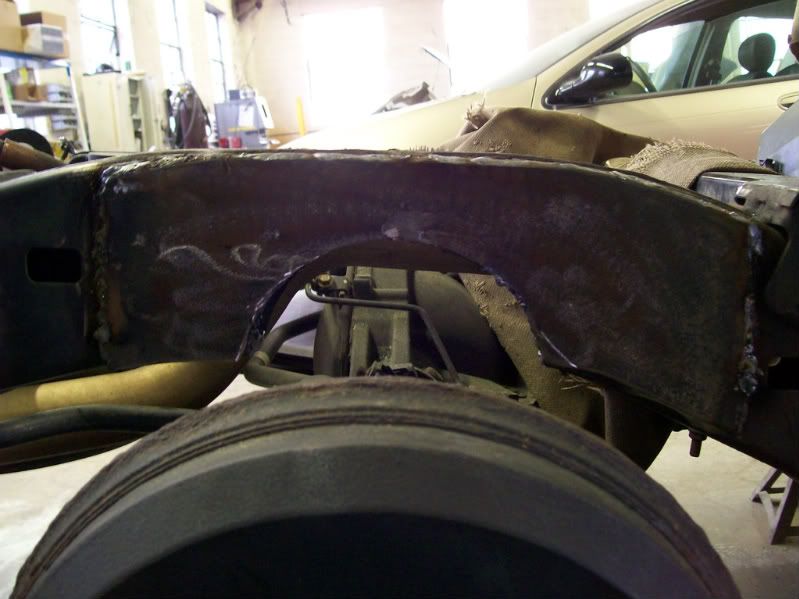 220 BITCHES!!! 110 didn't have enough nutz to weld this thick stuff! It took us a while to get it dialed in though....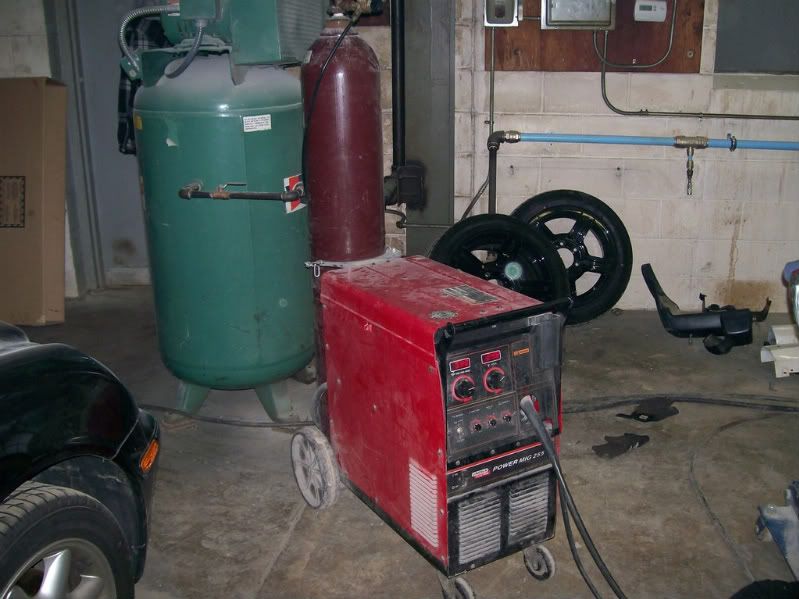 Yea........WHASSUP!!!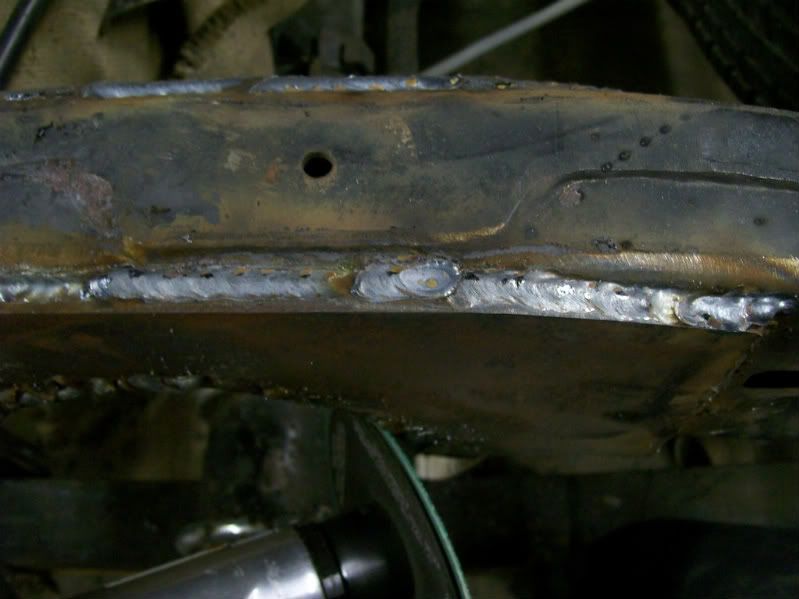 All tucked in with my welding blanket for some overhead welds! LMAO!
By this time it was getting late! We started right after work at 5 and it was like 8:45 and we weren't halfway done, so I called the 'ol lady up and had her bring us some nurishment.....Fruit Cups, Burgers, Dogs and NATTY LIGHT!! hahahahaha
Mmm....mmm......GOOD!
Teh womanz trying to grasp the concept of what we were doing...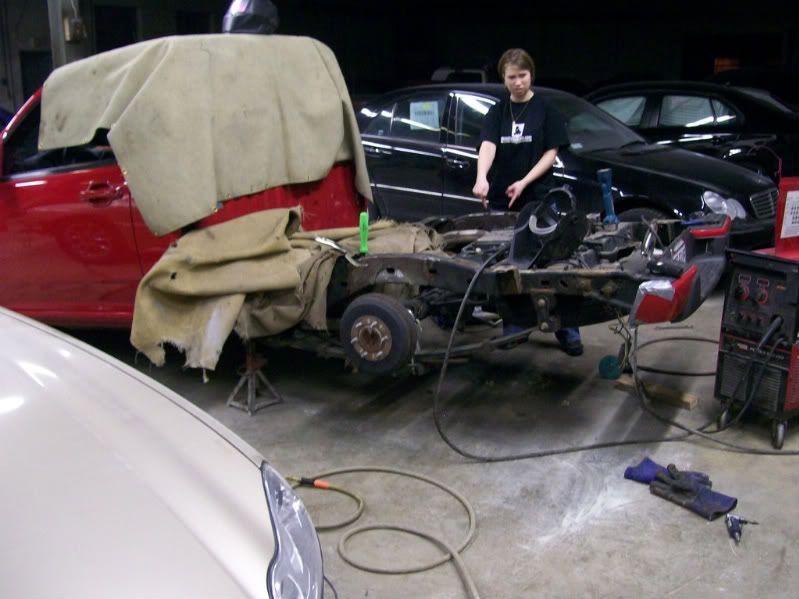 Then she played photographer for a bit..
DON'T LOOK AT THE LIGHT!!!!
All set! Well after I had to call her up again to get us some undercoating! I forgot to grab some cans before the main shop was locked up for the night. D'oh!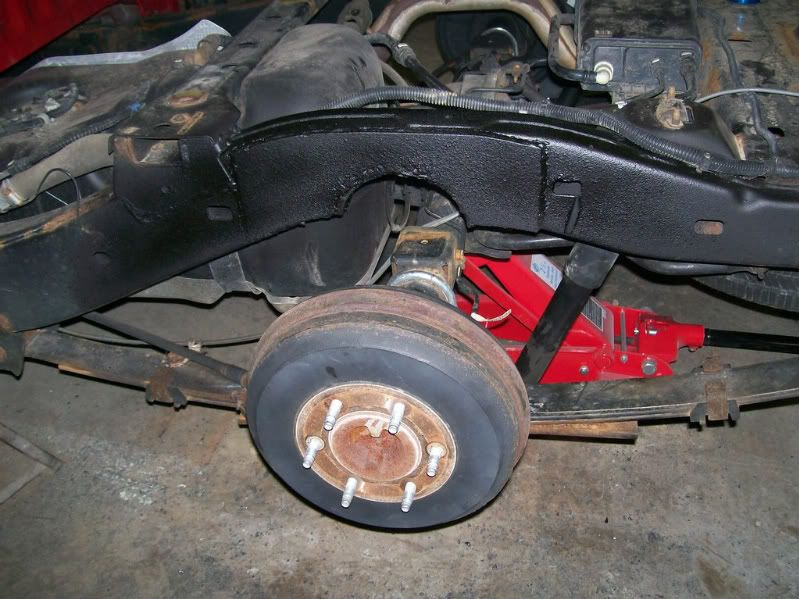 And on the bumpstops, I just had to grind the flat edge down a bit so it fit the curve of the notch.
Don't mind the undercoating job, at this point it was about 10:30 and we just wanted to get the hell home! so the undercoating wasn't completly dry yet and we kept getting it all over our hands....
Bed brace notched too....
Thing looks soo low without the bed on!
Look at all that room! I think the notch was a little overkill, not saying I don't trust the strength of it, just that I have like 4" of travel now!! HAHA Bumpstops were a waste of $10!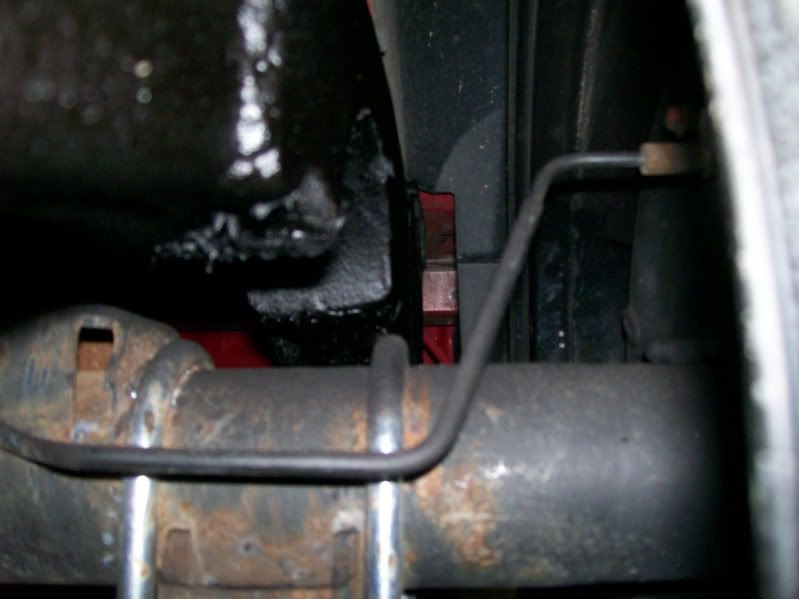 BAM! IN YO FACE!!
I still need to get my grill powdercoated and then put my clear lights back in to be 100% back to form, I'm gonna wait to do the 2 together though so I'm not pulling the grill on and off a bunch of times. Then I can get some nice shots for the calender.
That about wraps it up for this round of mods! I'm pretty happy with the way everything turned out. I will say though, I'm a little dissapointed at the new shocks, not what I had in mind when buying them. I mean, I knew I'd still have rubbing issues, but really....the only good thing I can say about them is that they soak up small road irregularities pretty good, but the same could be said for stock replacements. I took the rears off and will be selling them, they were useless for my application....just too short? They actually lowered my truck a bit because we had to jack the axle up to bolt them in, thus limiting my susp. travel being maxxed out like that. I put the stockers back in and honestly, I don't even think I'll buy something to replace those cause I have soo much travel now. But I guess the new fronts, springs and tires did allow me to go an inch lower, while maintaining the same ride charachteristics as before, so I'm happy with that. The same truck/stance....just an inch lower.
Oh, and BEING C-NOTCHED IS AMAZING!!!!! Seriously, anyone who's lowered their trucks needs to get this done ASAP! WORLD of difference that can only be appreciated after you've done it. That's all I can say.....