Discussion Starter
·
#1
·
I thought I'd finally put my build out here. I started out looking for a Toyota Tacoma because of their popularity and after-market parts but when I came across this I knew with some work it could be a nice little off-roader. And for $16,000 and only 40,000 miles it gave me more time and money to throw into it.
Timeline:
Started off by replacing the shackles and cranking the torsion, it gave a decent lift from stock. Can't remember where I got the shackles, it was like $80.
Replaced Wheels for some 17" x 10.5" and threw on some 265 x 70 R17 Cooper A/T (I believe, will check on that).
After talking with Larry from SuspensionMaxx he convinced me to get their keys, diff drop and ball-joint flip bracket. Rides much better now
Got Rocky-Road to make me some rock sliders for free so I won't say no to that. They look real good, I can jack up my truck from them but they start to bend quite a bit not sure how much I'd trust them.
Painted my front grill and bumper. (no pics yet)
Installed CB Antenna and ran the cable, still haven't installed the radio, not sure where I'm going to put it, I think I'm going to make a center console to put a lot of stuff in it. Will be working on that fairly soon, should be real easy to build. I want to take out my cup holders and put in a longer one that has my CB radio built in, the face plate for my radio and also my sub woofer control.
Recently just made myself a sub woofer box to replace the the cup holders/jack holder in the back. Don't have pics of it installed my truck as my truck is in the shop getting the CV axles replace once it is back I'll take some to show how it looks in the truck.
Future/Current Projects:
-Center Console
-1.5" body lift
-Nexus 7 dash install
-Bumper Install
Before: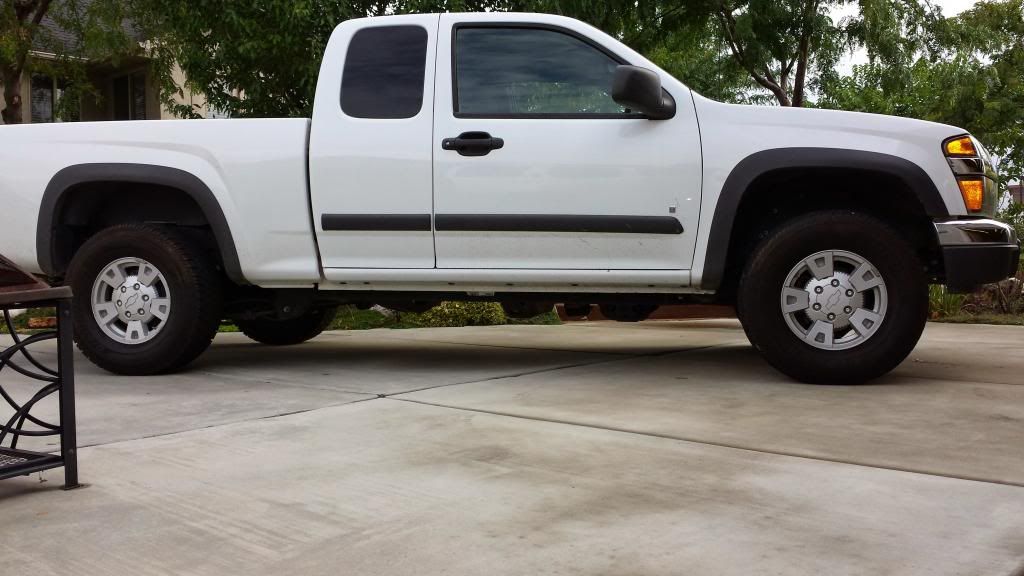 After TB & Shackle Lift, Wheels and Tires
With Rock Sliders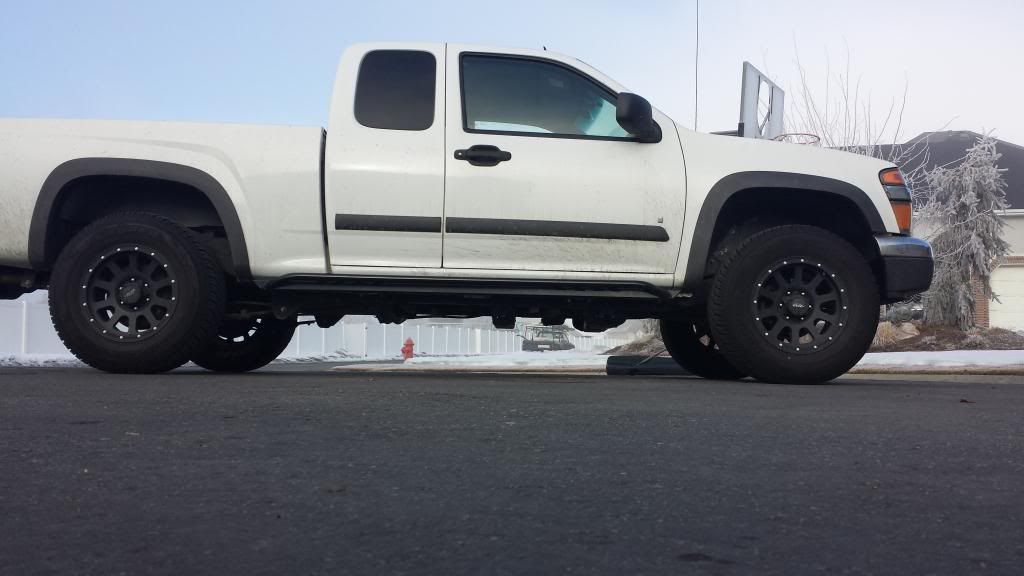 Subwoofer Box