​
2020 Products Catalog and Prices
UPDATED 03/05/20
SINSITY KUSTOMZ (SSK)
Hang with me. I am working on getting the pictures back.
Thanks, The Wolf
Here are some great products for 2018 from SSK!
Not only do I offer 100% guarantee on all of my products, Also shipping is included in the price!! (Continental US only) others PM.
For more details and pictures please refer to the threads located in the SSK Subforum!
BLACK NICKEL, NO LONGER AVALIBLE
This is what i need on your paypal invoice.
PLEASE DO NOT! SEND MONEY AS GIFT!!!!!
Avatar Name
Site you are pm'ing from or order is from. (Cfans or 355Nation)
Part or Parts you want.
Plating
Correct Address
PHONE NUMBER
If all information is not there, money will be refunded, and you will have to do it again, sorry.
Skid Plate Frame Nut
designed to fit inside your frame for a nice flush mount for one of supermods 2wd skid plates. $40 shipped to your door.
MAF Sensor Adapter Plate
Price: $20
Price includes Anodized black.
Other colors cost MORE, PM ME FOR QUOTE
This plate is for the 07 to use an 06 or older intake. Its not recommended for the 08 or 09
Very small amount of modding to the intake tube is needed, very small.
2" SHORTER BACK IN STOCK, LENGTH
Manual Transmission Shifter- (2" shorter then stock)
THESE ARE THE LAST OF THEM, WILL BE DISCONTINUED WHEN GONE. $100, plated, and shipped to your door.
middle one is stock length.
Auto Transmission Shifter
Shifter Stem: $70
Farva Handle: $30 /each
Suppressor Handle: $50
Price includes anodized black.
*Add $10 per part for Chrome.Black nickel plating NO LONGER AVALIBLE
NEW Seat Lever(BUTTONS) The new design is for the button only, then you have to purchase a auto handle to put on at an additional price. The Lumbar Control Knob comes in the one standard gear type shape.
Lumbar Knob: $70
Seat Lever button ONLY!!!!): $25
This price includes anodized black or clear type3(kind of pewter or dark grey color) for the buttons only!
the handels can still be most any plating.
this is clear type 3
All parts are made with T6 6061 billet alum
parts can be sent to you plain,so you can paint them also

QA-1 PARTS

Sperical bearing spacers
.
$70 for a set of 4.
these spacers are used to capture the bearing between the shock tabs and keep it aligned perfectly with the smaller 1/2" bolt needed for the bearing.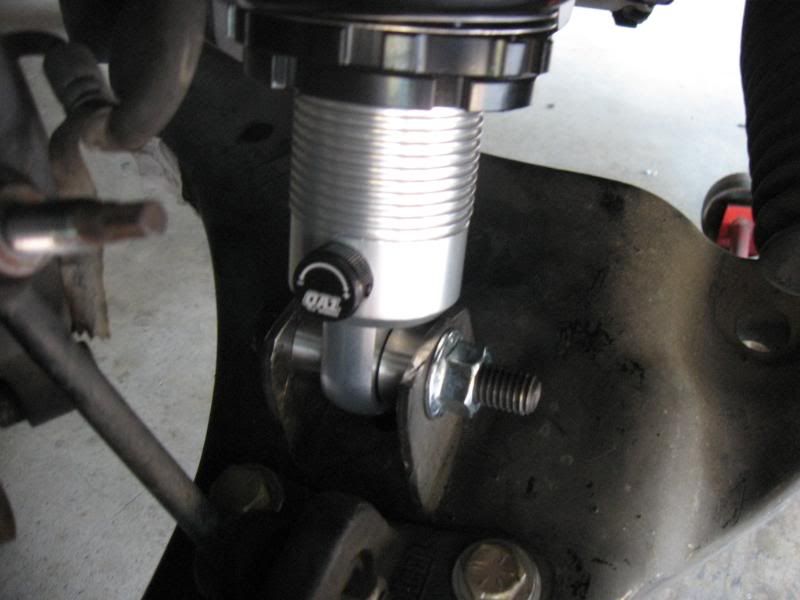 LOWER STOCK COIL SPRING PERCH
$45 for a pair.
use these with your qs to run stock, or belltech coils, to seat correctly on the adjustment ring of the shock.
UPPER COIL SPRING PERCH FOR QA1 COIL SPRINGS
$70 for a pair.
use these to distribute the weight of the truck on the qa1 coil spring.
Please remember, shipping out of the states cost more, so please pm for price.
PHOTOS LINK
Ssk photos......